We all know that lawyers are extremely busy people. And if you're a law professional yourself, you surely know it better than anyone else.
But for safety's sake, let's take a quick temperature check: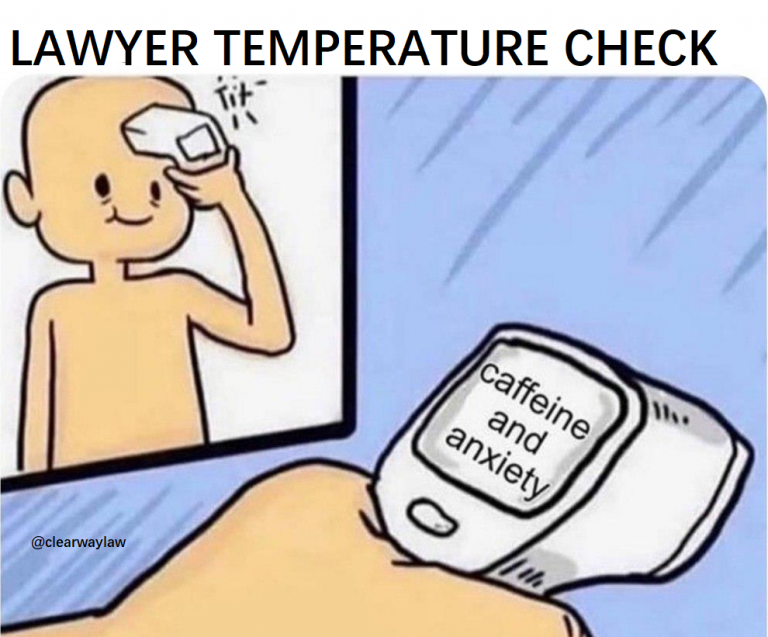 Ouch. All those cases, late-night client meetings, and early-morning court sessions really add up.
And what happens when a law firm decides to add lead management to the mix?
The workload only gets worse, and on 42% of occasions, legal practices take more than three days to reply to a prospect's message.
While we completely understand the reasons behind this delay, it's simply not good enough.
Leads get tired of waiting around pretty quickly, and they move on to the competition. This can only mean one thing — lawyers need help, and they need it now.
Luckily, it's readily available in the form of a CRM for law firms.
A CRM is a powerful digital sidekick that empowers you to automate menial tasks, stay on top of your sales pipeline, and deliver a better client experience.
Intrigued? Then keep scrolling and find out everything you should know about legal CRMs, including:
How a law CRM works
Nine solid reasons why you should be using one in 2021
FAQs we commonly hear from legal professionals
Let's suit up and dive in.
Law Firm CRM: What Is It?
CRM stands for 'customer relationship management,' and it refers to a piece of sophisticated software that helps companies manage the data they collect on their leads and customers.
Its primary function is to optimize client relationships with the end goal of driving more sales.
CRMs provide companies with:
A centralized, live view of customer data
Sales pipeline management
Streamlined workflows
Marketing automation
Analytics and artificial intelligence (AI)
These tools have had astonishing success over the last 20 years — nearly 85% of businesses now use a form of CRM.
The reason behind this meteoric rise is two-fold:
All businesses have customers.
CRMs are the best way to manage your sales pipeline and your client relationships because they save you time, effort, and resources while helping you deliver a better overall experience.
However, the legal industry has lagged in terms of CRM adoption, with only 41% of law firms implementing CRM software.
This is because lawyers generally view CRMs as unnecessary unless they work in large, multinational practices with millions (or billions) worth of client contracts.
Many prefer handling their client intake and customer data management process manually because CRMs are perceived to be expensive, complicated, and built for sales professionals.
While this reasoning was justified a few years back, nowadays, everything has changed.
Modern CRMs have become affordable and easy-to-implement, thanks to the cloud computing revolution. These developments have also led to many software companies creating customized solutions for law firms and solo lawyers.
And it's about time because relying on manual processes hasn't been working for attorneys.
One stat proves it beyond debate — a mind-boggling 25.9% of law firms don't track their leads at all. 😮
No wonder 42% of prospects need to wait for 3 days to get an answer to their inquiry.
These are extremely strong indicators that law firms could benefit tremendously from switching their client intake processes over to a modern law-specific CRM.
But what makes legal CRM software different from a generic CRM or a legacy CRM?
It's in the fine print.
Area of Difference

Generic CRM

Modern Lawyer CRM

Workflows

Based on transactional business models (i.e., payment for product or payment for services)

Usually requires custom coding to make it fit for purpose

Built specifically for a professional services firm

Often includes automatic time-recording functionality

Little or no customization required

Client Profiles

Generic customer profiles with sections for:

Contact information
AI suggestions
Communication logs
Past transactions
Notes

Allows you to track referrals and record complex relationship intelligence, such as relationship owners and connections across firms

Links directly to the client's file manager for easy access

Document Management

Basic document management capabilities

Robust document management capabilities with features such as dedicated case files

Integrations

Integrates easily with the most used tech tools (i.e., Zapier, Google Calendars, Gmail)

Also integrates with niche tools and platforms that are specific to the legal profession (i.e., case management)
Now that the differences are clear, let's double back and focus on explaining how a legal CRM helps lawyers optimize their practices.
We'll give you nine airtight reasons that'll convince you that investing in a CRM for legal firms is a great idea for attorneys.
9 Reasons You Should Implement Legal CRM Software
1. Optimize Your Sales Process
The main reason to purchase a CRM for law firms is its incredible potential to skyrocket your ability to generate leads and convert them into long-term clients.
This business capability is increasingly important as 33% of clients now use online search engines to find legal counsel.
But why does that matter?
Because this trend erodes the value of your firm's reputation in favor of a well-oiled sales funnel. People are far more impressed by quick, effective communication with their future lawyers than what they didn't hear on the grapevine.
The best CRMs help you achieve this level of service through three essential tools:
A visual sales pipeline

that gives you crystal-clear oversight of all your prospects

Cutting-edge marketing automation that nurtures leads on auto-pilot
Artificial intelligence (AI) recommends the following steps based on analytics
These features ensure leads don't slip through the cracks in your processes, and you're able to stay in constant contact with them without spending all day answering messages.
In this way, a CRM for law firms handles the majority of non-billable tasks, and you only need to swoop in when your prospects are ready to convert.
Now that's what we call the ideal situation.
2. Manage All Your Documents in a Single Place in the Cloud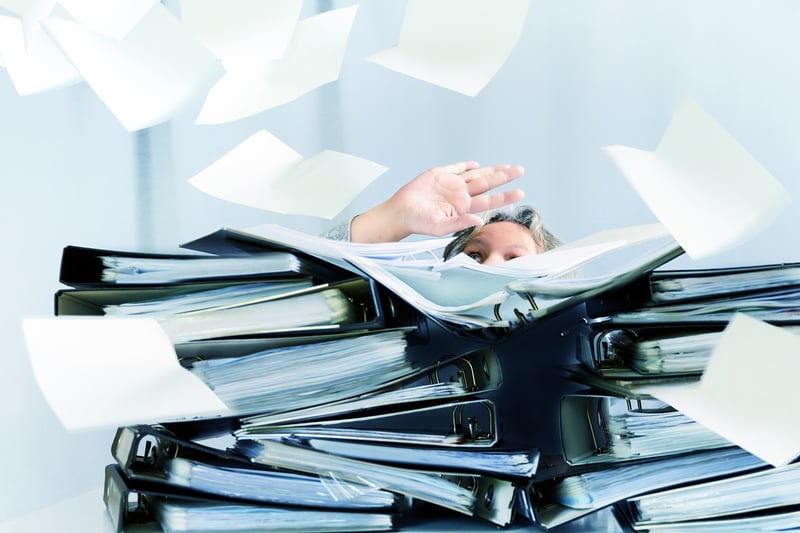 Paperwork. The word itself is enough to send most lawyers running for the hills.
And rightfully so, if you consider the amount of blood, sweat, and tears they spend suffering over piles of unfiled case documentation.
The digital revolution has also done its best to make this situation worse.
Anyone that has had the honor of spending hours digging through email inboxes and shared computer folders knows what we're talking about.
But what if we told you that a CRM for lawyers could make paperwork a chore of the past?
We can only imagine the look of sheer joy on your face right now.
So take a moment and let that feeling sink in.
A CRM gives your firm the ability to better manage the myriad of documents that come with a legal career.
It does so by adding a special file manager to each of your client/lead profiles, where you can upload and store all the documentation related to that particular account.
Everyone in your firm will know where to look for files and whom to contact if something is missing — no more wasting time looking for a needle in the haystack.
And two other bits of good news:
CRMs underpin the introduction of paperless processes, a cost-reducing and sustainable activity that 80% of companies are interested in implementing.
This functionality only costs you a small monthly subscription. Take it from us; it's way cheaper than signing your team up for anger management therapy.
3. Streamline Communication
Did you know that roughly 86% of executives blame workplace failures on a lack of collaboration and poor communication between team members?
It's no surprise if you've ever worked in a company with over ten employees.
Direct communication lines tend to break down, and misunderstandings can lead to easily avoidable problems that ruin customer relationships.
A common one we see is two partners unknowingly competing for the same business — they usually end up losing the client no matter how good their firm's offering is.
But don't worry; a CRM for a law firm can fix these issues by providing you with proven workflows and an easy-to-access centralized view of your customers.
Your entire firm will finally follow the same lead management processes and utilize the same customer data. This consistency, in turn, streamlines client communication and reduces misunderstandings and duplicated tasks.
If you pick an all-in-one CRM like Ringy, you'll also benefit from a click-to-call VOIP softphone. This handy feature takes streamlined communication one step further and saves you further time and hassle every day.
4. Make Better Use of Your Staff's Time
We've already mentioned lawyers are busy, so there's no need to go there again.
Instead, let's talk about why 84% of law practitioners say that legal tech increases efficiency and boosts productivity.
The secret is in the data and how it's presented.
CRMs give you a holistic view of your firm's pipeline and your team's current activities in easy-to-interpret dashboards and charts.
They also provide integrations with calendar software, allowing managers to glance over meetings and availability without leaving their scheduling tool of choice.
These visual representations enable leaders to quickly coordinate workloads, assign the right leads to the right lawyers, and double-check that no tasks get left behind.
This capability is critical in growing firms where traditional water-cooler conversations are no longer suited for sharing knowledge and coordinating efforts.
Your staff will thank you because you'll save them from dreadful situations like these: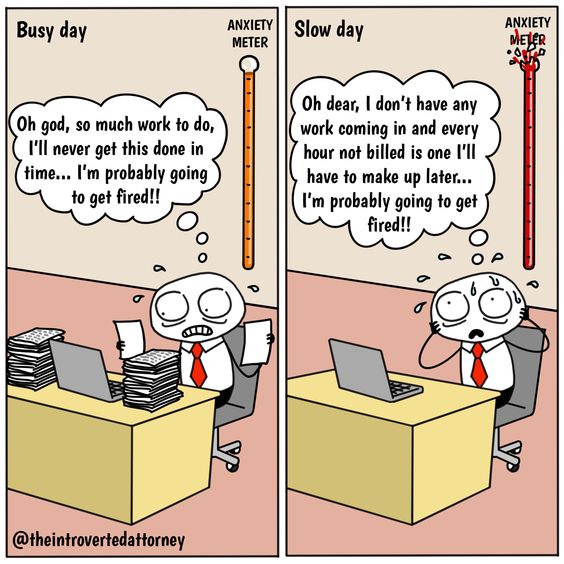 But before we move on, there's another added staff-related bonus we have to mention.
With a CRM, your firm's knowledge won't take a hit when a key individual moves on because their expertise, relationships, and personal experience are safely stored in the cloud. This information ensures a smooth transition to the next lawyer and impresses worried clients.
5. Leverage the Power of Data and Analytics
Speaking about data brings up another significant advantage of using a CRM for attorneys.
It arms your firm with powerful analytics capabilities that allow you to track the overall performance of your business and learn from past successes and mistakes.
You'll be able to identify pivotal factors like:
What contact strategies are working and which ones aren't
Who your top-performing attorneys are
What industries and clients have the best (or worst) margins
Changes in billable hours
Trends and opportunities
You'll then be able to turn this information into actionable knowledge and make data-driven decisions that push your firm forward and maximize profitability.
Some CRMs also feature AI that automatically presents you with recommended actions based on past performance — handy for making minor calls quickly and efficiently.
6. Empower Your Team to Work From Anywhere
Working from home is a growing trend in the legal world that's only been accelerated by the recent COVID-19 pandemic.
You're probably already working from home, and if you aren't, you should plan on doing so within the next couple of years.
This strategy will help you attract top talent that demands flexibility in their workday.
Don't believe us? Then consider these two stats:
A whopping 67% of lawyers want to work from home even after the pandemic
87% of law offices are currently implementing work-from-home schemes
Convinced?
Awesome, but working from home is a bit harder than just giving your employees more freedom.
You need to build a tech stack that enables them to be fully productive from wherever they wish to connect — be it the office, the train, or their freshly painted bathroom!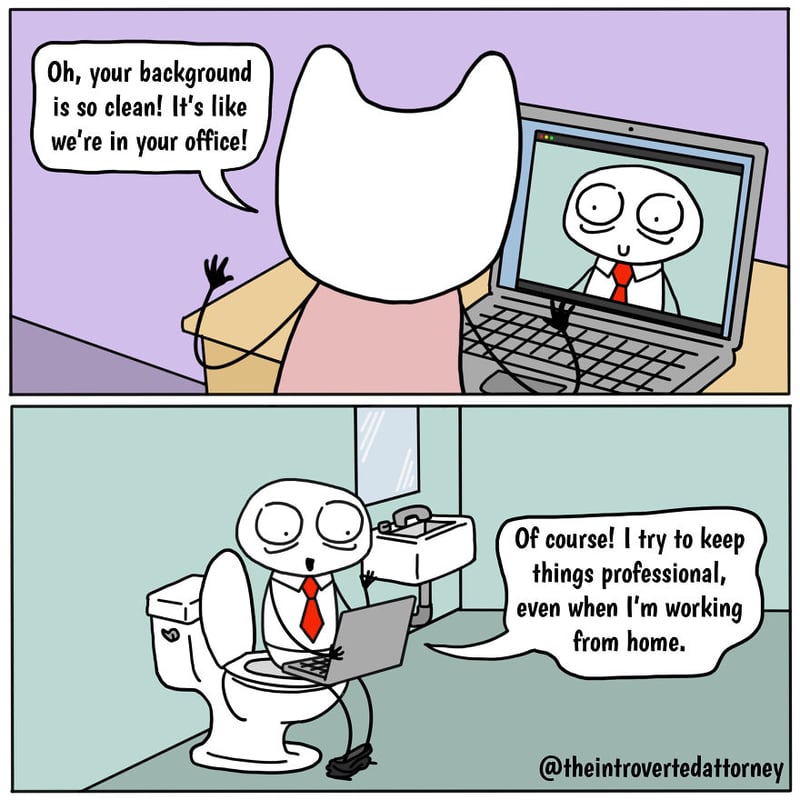 A cloud-based CRM with an iOS and Android mobile app is a necessary part of this puzzle.
It guarantees your people have secure access to all-important client information from anywhere that has an internet connection.
7. Build Stronger Relationships and Boost Client Satisfaction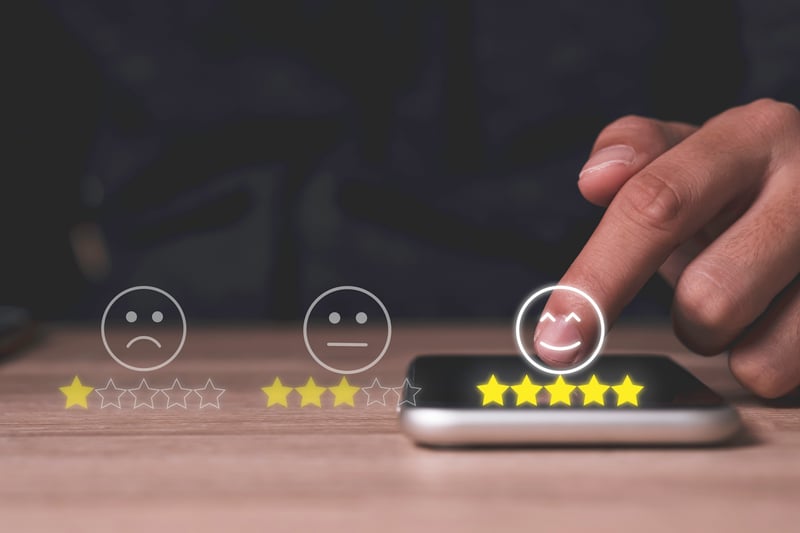 When it comes to building solid legal relationships, two things stand neck and shoulder above the rest because they position you as a trustworthy attorney — relationship intelligence and regularly keeping in touch with your clients.
And while we know both things sound complicated and time-consuming, they don't have to be if you're utilizing a legal CRM.
Recording relationship intelligence becomes a cinch because each client profile includes specific pre-coded sections for noting down all the crucial information, from the complex net of contacts to past communications and quotes.
This functionality permits you to build a 'cheat sheet' that you can use to leverage your entire firm's existing knowledge and connections whenever you speak to clients.
Keeping in close touch with your leads/clients also becomes child play.
Marketing automation and drip campaigns (either via email or business SMS) make sure you always send out essential communications at precisely the right time without having to write each message and press send manually.
8. Combine Several IT Tools Into One Platform
You could theoretically deliver all seven of the benefits we've just attributed to CRMs by purchasing several independent software tools, but the question is, 'do you want to?'
The answer is a resounding no.
An all-in-one CRM system has three significant benefits:
It's cost-efficient because it unites different solutions into a single subscription.
It's time-efficient because you only need to learn how to use one IT program.
It's faster to roll out because convincing your colleagues and partners to use one IT platform is easier than getting them to use four or five.
But what if you need some extra functionality (i.e., e-signature software) that doesn't come pre-installed within most CRMs?
Either look for an all-in-one CRM for law firms with a broader amount of built-in tools or find one that offers solid integrations that make upgrading pain-free and inexpensive.
9. Grow Your Client Portfolio, Profits, and Reputation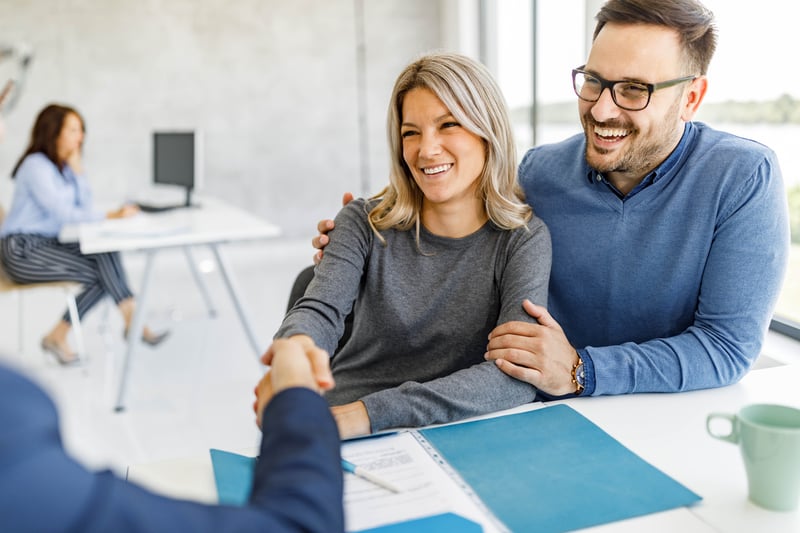 Last but not least (especially if you're a partner) is a CRM's extraordinary ability to grow your firm's client portfolio, deliver an impressive average ROI of between 460% and 771%, and bolster financial figures.
These positive results are driven both by direct and indirect benefits.
We've already addressed the eight major direct benefits of using a CRM in detail, so we don't need to repeat them just yet (that's what the conclusion is for 😊).
But there's an indirect benefit that we can't skip over because it's worth a king's ransom.
A CRM for law firms helps you develop and nurture a client-centric reputation that can propel your lead generation efforts beyond your wildest expectations.
It's as simple as using your CRM to deliver outstanding service to your clients and waiting for them to speak to their connections about your law firm. Give it a bit of time, and more and more people will want to see what the fuss is about.
The true beauty of referrals is that:
They strengthen your original relationship with the referrer, as you make them look knowledgeable in front of their connections.
You don't need to engage in expensive marketing activities.
Your reputation does all the legwork for you.
FAQs About CRM Software for Law Firms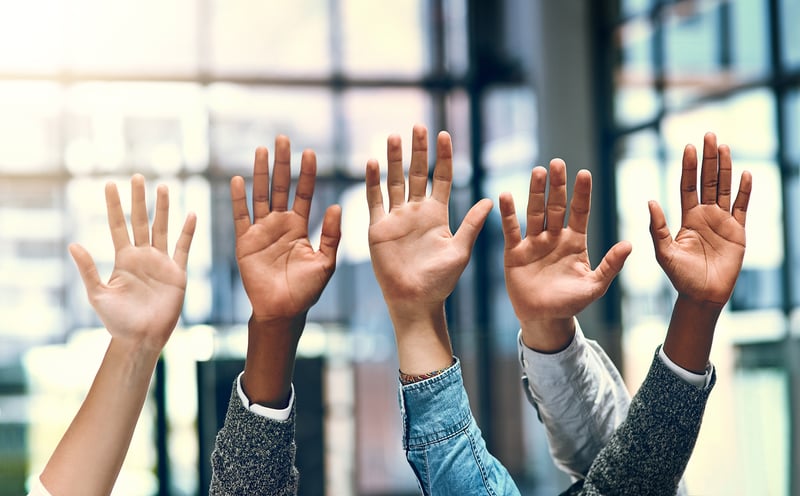 What Is a Legal CRM?
A legal CRM system (also known as a CRM for law firms) is a sophisticated software program that helps legal practices organize, manage, and leverage their lead/client data.
Its primary purpose is to enable better client-lawyer relationships by ensuring that everyone in your firm has immediate access to critical information at all times.
And that's why its acronym stands for 'Customer Relationship Management.'
If you've just joined us here, feel free to jump back up to the 'Law Firm CRM: What Is It?' section for a more detailed answer to this question.
How Does CRM Software Work?
Law firm CRM software works by providing you with a wealth of cutting-edge IT tools that optimize workflows and the way you handle customer data.
It's essentially a digital Swiss Army knife for lawyers and salespeople looking to convert more prospects and grow their legal practices.
Common CRM functionality includes:
A visual, drag-and-drop sales pipeline
Client profiles
Streamlined workflows
Marketing automation (SMS and email)
A VOIP softphone for easy dialing
Customer and sales analytics
Document management platform
Why Do Law Firms Need a CRM?
Lawyers should invest in CRM systems for law firms because this type of software offers an efficient way to manage customer data, close leads, and take care of unbillable tasks.
Things like document management and keeping in touch with prospects become easy and stress-free, leaving you with far more time to focus on what matters — offering a superior experience to your leads and clients.
Another vital but often overlooked benefit is that CRM programs help law firms present a unified face to clients. Centralized customer data saves your practice from embarrassing communication mishaps that could cost you your reputation.
P.S. If Google has linked you straight to this FAQ, click here to scroll up to our discussion of the nine reasons why you should implement a legal CRM.
What Is the Best CRM for Law Firms and Lawyers?
There's no single best CRM platform, just like there's no single best law practice.
The best software solution depends on your specific requirements as the end-user and your budget restrictions.
But since we want to be more helpful than that, we've pulled together a quick comparison table of our seven favorite CRMs for law firms.
Each one is an excellent tool, so we suggest you find the perfect legal CRM by comparing and contrasting their different features and pricing tiers.
CRM for Law Firms

Advantages

Monthly Cost

Cutting-edge sales and automation tools
Affordably priced
Superb customer service

$99 + $40/70 credit packages

Includes a wealth of lawyer-specific functionality (i.e., e-signing)

Integrates with Clio's case management software and WordPress

From $125 per user

Easy to use and affordable
Built-in client prospecting tool
Specifically built for lawyers

$29 - $66 per user

Robust relationship intelligence and reporting capabilities
Comes with plenty of helpful integrations

Pricing only available on request

User-friendly and quick to implement
AI-generated lead scoring
World-class mobile application

$35 - $149 per user

Excellent at streamlining time-consuming workflows
Features powerful marketing automation

$99 - $129 per first user + $49 - $59 per additional user + $399 setup charge

The market-leading CRM
Highly customizable
Perfect for large firms or multinational enterprises

$25 - $300 per user + $50 per user for Artificial Intelligence
Wrapping up Our Discussion on Why You Need a Legal CRM
You're only a few seconds away from a deserved trip to the water cooler (to talk about relationship intelligence, of course), but before you go, let's summarize everything you've learned.
We know it's a hassle, but repeating the main points is how people learn. Just think back to your bar exam days. 📚
A CRM for lawyers is a powerful collection of digital tools and processes that have been developed for the needs of law firms. It delivers nine key benefits that make it a must-have investment:
Optimizes how you manage your sales pipeline
Improves document management
Streamlines communication
Improves your staff's productivity
Gives you the insight you need to leverage past performance
Enables your team to work remotely from anywhere
Empowers you to build better client relationships
Saves you time and money
Helps you grow your client portfolio and reputation
The only real question is which CRM system you should implement to achieve these practice-changing effects.
You have a wide choice available, but don't get scared.
Instead, take a look at the seven solutions we shortlisted in our last FAQ, and then try out your favorite ones by making use of free trials and demo sessions.
We highly recommend you test Ringy first, and not only because we've built it.
It's an excellent, affordably priced program that delivers all nine benefits by helping law firms modernize their sales processes and liberate their staff from low-value tasks.
And that's all the spiel you'll hear from us, so go ahead and enjoy your break — just don't forget about your future CRM for law firms!