Gathering customer information and employee performance reports requires the assistance of a CRM system, primarily if an organization deals with a plethora of staff activities and customer interactions.
CRM, meaning customer relationship management focuses on improving business processes by making team collaboration easier. With the help of software, managers or agents monitor client interactions and tailor their communication based on recent prospect feedback.
This article explores what CRM is, the various types of CRM platforms, and provides CRM examples of different platforms.
4 Types of CRM
New-age digital businesses are focused primarily on customer satisfaction. Clients are king when it comes to marketing, and that's where a CRM system like Ringy can help you achieve results.
Let's discuss the four types of CRM examples and highlight their purpose in the work environment.
General CRM
CRM technology manages interactions and relationships with prospects, current customers, and employees.
The primary goal of this CRM example is to help organizations improve profitability, streamline processes, and connect to customers.
General CRM examples include Microsoft Dynamics 365, Salesforce, and Monday.com. These platforms assist in the management of clients while making team communication easier across the organization.
Inbound CRM
When the client initiates contact with a company first during the customer experience, CRM examples like this come into play. The interaction can commence through numerous communication channels, including the business's website or inbound CRM for call center technology.
The data received through inbound CRM can help sales and marketing teams improve their interactions with customers and yield more sales. These CRM examples record information, including conversions, text messages, and emails, so that agents can review previous customer interactions.
Operational CRM
Enhancing a company's customer support base and supporting business processes are the core functions of an operation CRM. CRM software examples like this are specifically designed to manage tasks related to clients.
Marketing, customer services, and sales are the prime business areas that an operational CRM focuses on. Here are three primary features included with most CRM examples in this category:
Marketing automation
Sales automation
Customer service automation
Operational CRM systems free up the sales and marketing team's time through clever integrations and task automation. These CRM examples are commonly used by medium to large organizations with a solid customer base.
Sales CRM
A sales CRM system exclusively concentrates on selling products or services. These CRM examples help enterprises improve and manage their customer and prospect relationships.
When it comes to sales, these CRM examples can help streamline sales funnel management. Employees or managers can store customer credentials, monitor, and optimize the sales pipeline, and generate more earnings.
3 CRM Software Example for General CRM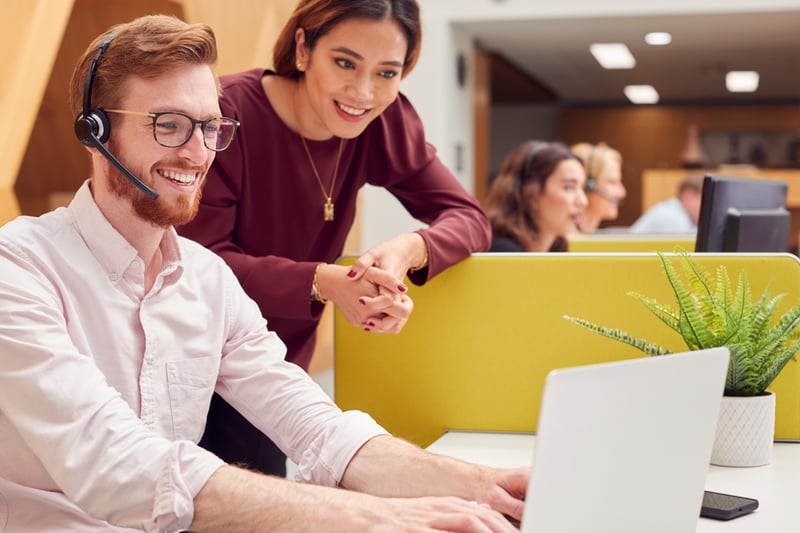 Maintaining customer relationships requires understanding their requirements and expectations. General CRM software examples make it more straightforward to gather customer information and use it to improve their experience with a company.
Below are three general CRM examples that can be utilized for most customer relationship management and staff activities.
Microsoft Dynamics 365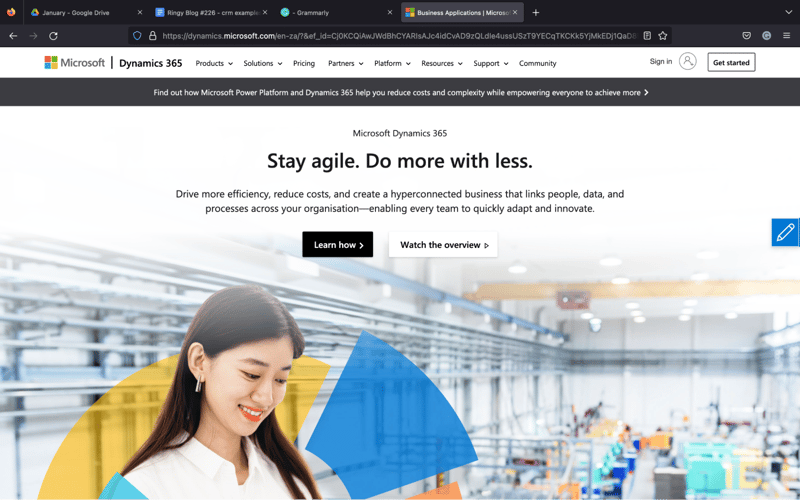 This cloud-based business platform amalgamates components of enterprise resource planning (ERP) and customer relationship management. Microsoft Dynamics 365 is a great business tool with features that aid in managing skilled workers.
This CRM example has reporting and billing features that store relevant information regarding monetary transactions within a business. Dynamic's user dashboard is informative and user-friendly, making it easy to implement into an organization.
One fantastic feature of Microsoft Dynamics 365 is that it automatically assigns projects to a specific skilled worker. It stores information about the individual and uses these attributes to determine which task to delegate.
Altogether, Dynamics 365 is a good tool for business and project management. This CRM software example is easy to use and quick to implement but is better suited for larger companies or enterprises.
SalesForce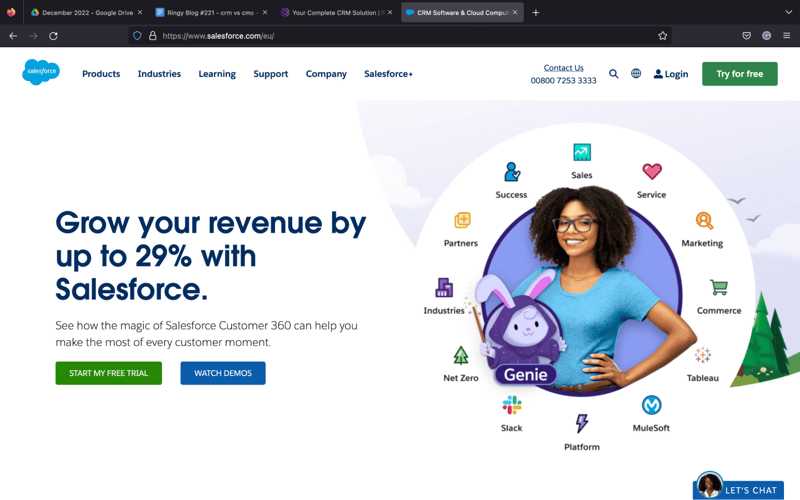 In this list of general CRM examples, there couldn't be a better one than Salesforce. The cloud-based platform refined the sales space with tools and functions that evolved into the standard CRM features we know and love.
As the years progressed, CRM systems expanded with more features, such as business process improvement, cloud computing, mobile technology integration, and more. The powerful AI tools built into Salesforce support both sales and marketing teams.
Overall, Salesforce adapts well across various industries and has flexible pricing to match any organization's budget.
Monday.com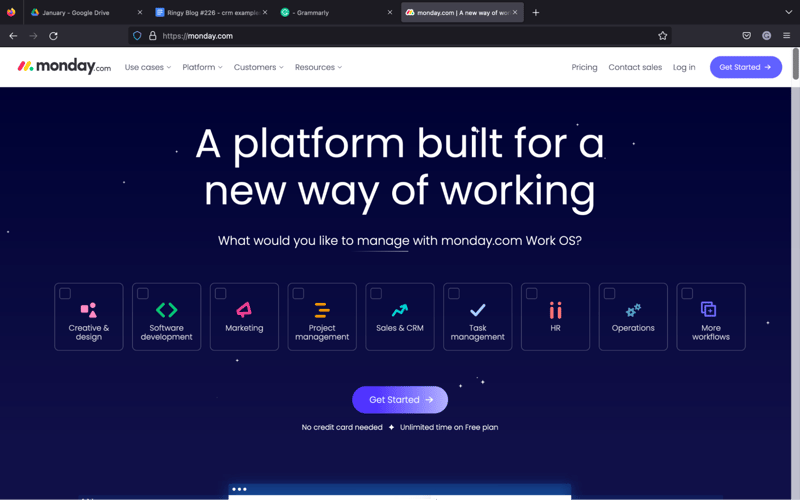 This general CRM example is the perfect tool to build out a custom CRM workflow, manage complex projects, or use automation to eliminate or speed up mundane tasks. Monday.com goes beyond basic CRM functionality and allows integration with third-party applications or services.
The software's modern user experience is highly customizable and includes templates that make personalization easier. Sales and marketing teams use Monday.com to organize and keep track of their work or delegate tasks to other employees.
Monday.com comes with a free 14-day trial; no credit card is needed. After the introductory period expires, you'll have to pay to continue using the service. There are four tiers to choose from when using Monday.com as your general CRM, including:
Basic
Standard
Pro
Enterprise
Once you get used to Monday.com, it becomes simpler to manage teams or assign tasks to staff members. Another excellent feature built into Monday.com is the ability to integrate with a business's sales pipeline. This allows salespeople to monitor customer interactions while keeping communication open across the team.
If you're looking for a general CRM covering numerous areas of the company, Monday.com may be the perfect solution.
3 Examples of Inbound CRM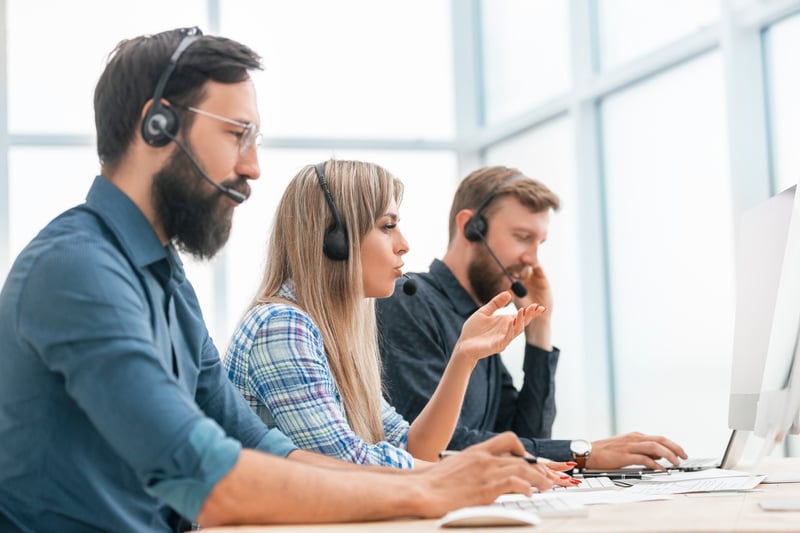 Inbound CRM examples can be classified based on their push toward a primary function, such as the traditional sales stage approach or promoting inbound marketing. While these CRM examples also adapt to the horizontal user and standard features, developers position their software with long-thought leadership or particular expertise.
Moreover, combining an inbound CRM with a marketing strategy can significantly impact an organization.
EngageBay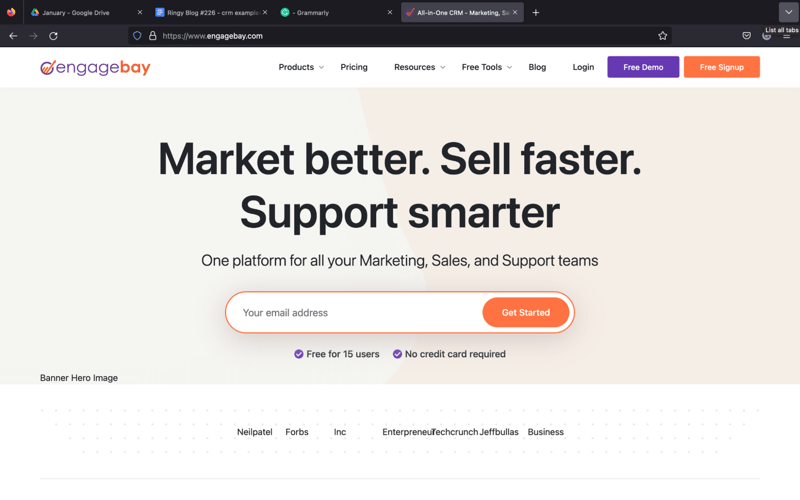 This integrated sales and marketing CRM software example for growing teams covers any business requirements from task management to customer support. Collaboration on projects and tasks is made easier due to the intuitive user interface, which makes team communications more accessible.
EngageBay is quick to deploy and easy to learn. If you have any issues with the software, the development team is swift and effective in resolving them.
This CRM example has a free version loaded with features including lead generation, sales automation, email automation, numerous integrations, and more. It also allows you to deliver professional-looking correspondence while ensuring the legalities of sending emails are looked after.
EngageBay is a value-for-money, easy-to-use CRM software example with excellent customer support that can help any business scale.
Hubspot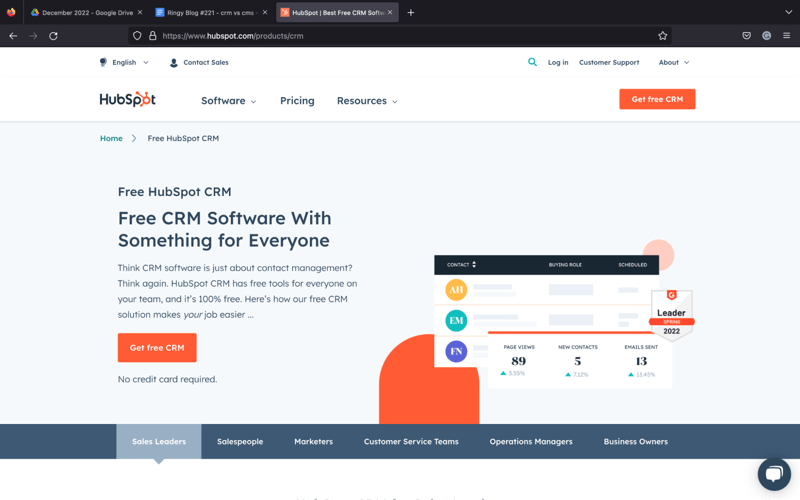 This inbound CRM platform example was developed to simplify managing teams and customers. HubSpot comes with a free package that offers an abundance of features that help business owners get started in the world of customer relationship management.
The dashboard is intuitive, making it easy for new users to get the hang of the software. The table below showcases the pros and cons of Hubspot as an inbound CRM:
| | |
| --- | --- |
| Advantages of HubSpot | Disadvantages of HubSpot |
| Prospect lists can be generated directly from the platform. | No option to CC other key decision-makers in the organization. |
| HubSpot can integrate with an organization's platforms, making implementation easier. | There is a contact bug that exists. When an existing client's records are added via Sidekick, the system creates a duplicate instead of adding to the current information. |
| The software has call capabilities. | Clicking off the phone ends the call if you use a phone dialer. |
| Allows users to track digital touchpoints to tailor conversations based on the prospect's interaction with the company. | No conjoining analytical tools to utilize data captured as business intelligence. |
Overall, HubSpot deserves a spot in this list of CRM examples because of its user-friendly dashboard, excellent free version, and feature-packed paid tiers. CRM examples like HubSpot are perfect for small to large call centers or support desk enterprises.
Bitrix24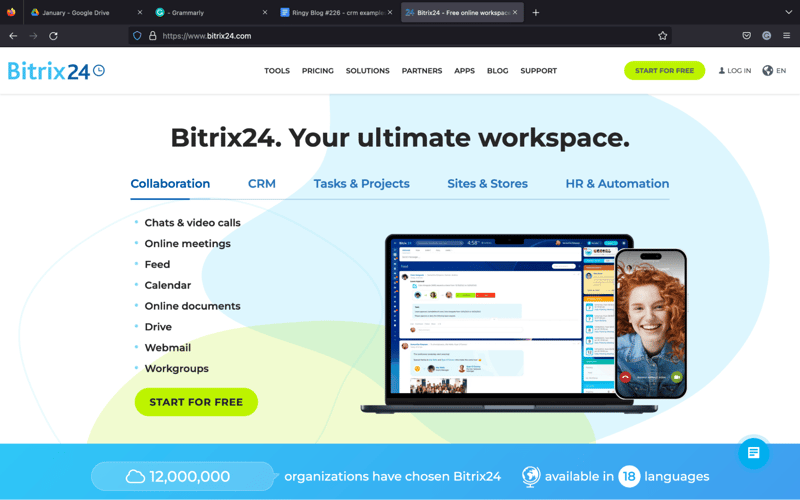 This inbound CRM platform is an excellent application for managing customer-related services and organizing team collaboration. Bitrix24 has almost all the features that customer relationship management requires and is super simple to implement.
Multiple host integration availability makes fitting Bitrix24 into an organization very straightforward. It also has great contact management tools that segment employee profiles, contact details, and customer tickets.
Bitrix24 is a comprehensive tool perfect for all business processes, but it may be complicated for some users.
For this reason, Bitrix24 is recommended for larger organizations focusing on complex projects or customer relationship management strategies.
3 Operational CRM System Examples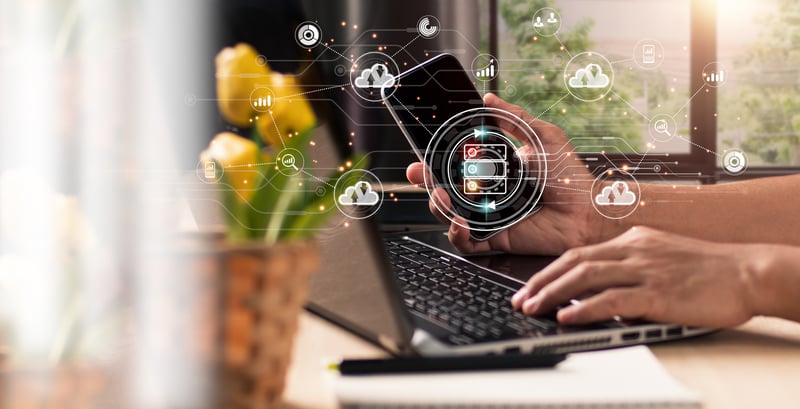 Business processes can be streamlined with these operational CRM examples. Besides the regular features included with a CRM platform, these functional CRM examples also automate services, marketing, tasks, and sales.
Capturing and converting leads into contacts is one of the primary functions of these CRM examples. It will record client details and allow agents to analyze the relationship with the individual throughout the customer lifecycle.
ZenDesk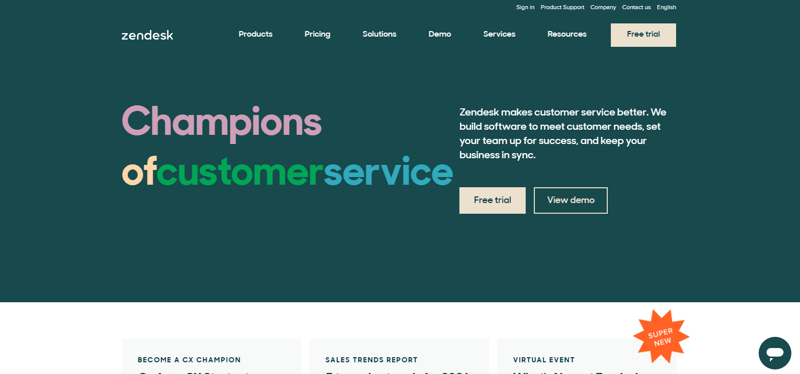 Zendesk is a powerful and flexible operational CRM that can scale to meet the requirements of any organization. The software has support in over 60 languages and can be utilized by anyone from freelancers to small, medium, and large companies.
This CRM is browser-based but has support for Android, iPad, and iPhone too. Health score, group management, and progressive dialing are some of the built-in features you'll find on Zendesk.
You can also integrate with big social media platforms like Facebook and Twitter to allow the software to auto-respond. Overall, Zendesk has a lot of excellent features that can help provide a great customer experience which is essential to a successful organization.
NetSuite CRM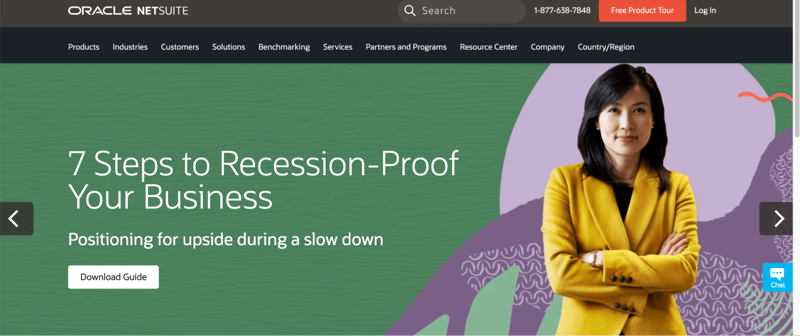 NetSuite CRM's robust solution may be the answer if you want a complete view of your company and automated processes. A continuous stream of information allows monitoring of customer touch points, so marketing content can be customized to meet the client's needs.
NetSuite CRM has a free trial so users can get accustomed to the platform and discover if it will work for them.
Full CRM automation features include but are not limited to the following:
Sales channel automation
Customer retention activities
Marketing campaigns
Customer support
Finally, NetSuite CRM plans are also available based on the user's requirements. It's recommended to contact this provider to find out how their software can work for your business.
Agile CRM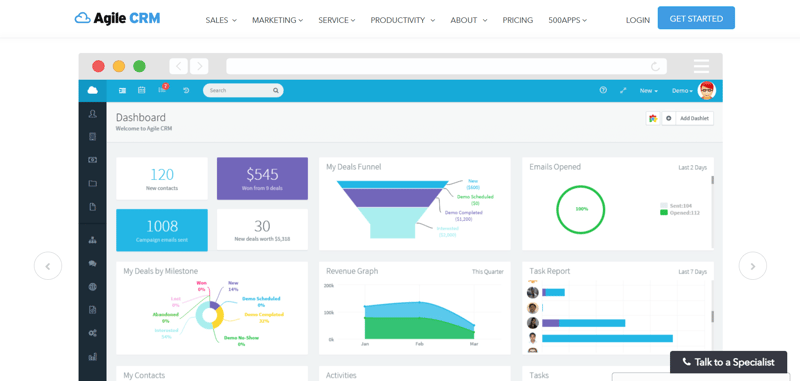 This CRM example fully integrates 2-way emails, web analytics, marketing automation, contact management, and sales tracking. There is also a help desk if users require support and an intuitive user interface that is easy to learn.
With Agile CRM, businesses can perform the following activities:
Convert website visitors into leads
Automate customer retention, sales, and marketing processes
Nurture, monitor, and scale leads autonomously based on email or web activity
See customer data from various business integrations
Have a detailed record of communication history and client details in a single location
Enable multi-channel communication through tweets, emails, or calls from the same page
With four tiers, including a free one, Agile CRM is an excellent operational CRM that can help you realize your business goals.
3 Sales Tool CRM Examples
Although CRMs are sales tools, these platforms are about more than just selling. Close collaboration between support, marketing, sales, management, and other departments is required to edge the customer along during their buying journey—that's where robust and fully equipped CRM systems come into play.
However, some vendors preferred to focus on the selling aspects of a CRM system, making them ideal for companies whose revenue comes from their top sales representatives. Of course, to optimize the use of a CRM, business owners will need to develop an effective sales process.
Ringy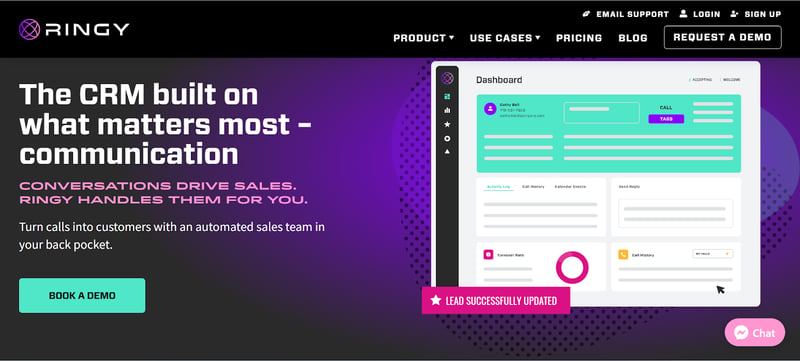 Only so many platforms are available that cover all aspects of the business world as much as Ringy does. Ringy was built on what matters most: client, prospect, and employee communication.
The CRM system records client information and helps sales agents understand where the prospect is in the sales pipeline. Ringy provides businesses with ease of utilization and efficiency in their business processes.
You'll find features including the following on Ringy's platform:
Automated scheduling
Autoresponders
Activity tracking
Notifications and alerts
Chat and messaging
Contact management
Localized number
Calling directly from the platform
With a flat rate of $109 per month and a free trial available to users who want to try the software, it is no wonder Ringy is quickly becoming a favorite CRM amongst business owners.
*Pricing as of January 2023
Pipedrive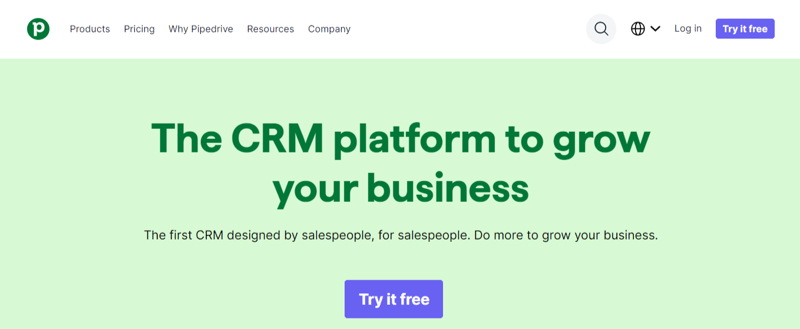 This sales CRM example concentrates on your sales employees and where they hang out most: The sales funnel.
Pipedrive CRM can integrate with third-party tools to give users a clear view of what is happening in the sales pipeline at all times. There is a beautiful, visual, and intuitive interface that allows sales representatives to find the following information:
Close probability
Bottleneck issues
Action to be taken
Deal value
Tasks requiring completion
Deal owner
Sales teams can customize sales stages and follow prospects as they move through the pipeline from lead to deal closed. The software also has a built-in intelligent filter to segment customers based on stats vital to the sales process, such as best performers, win-loss ratio, and conversion rate.
The visual pipeline allows sales reps to forecast goals accurately and provides them with clarity on their daily tasks. Again, this works best if earning comes primarily from using the strength of your sales staff's contact and initiating below-the-line selling.
Zoho CRM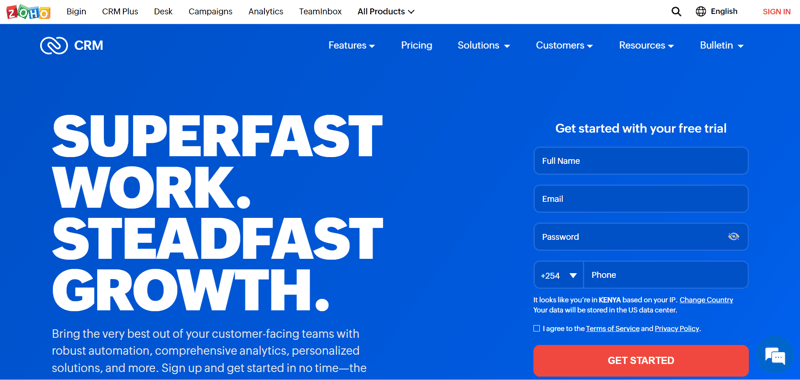 Zoho CRM is the ideal solution for small to medium-sized enterprises that want to monitor their customer relationship lifecycle. This solution includes key features such as inventory management, reporting and analytics, sales forecasting, workflow automation, and integration with over 500 business applications.
The CRM software has four tiers that users can choose from and is quoted at a per-user per-month rate. The table displays the four packages and their primary inclusions:
Attributes

Standard

Professional

Enterprise

Ultimate

Price

$12

$20

$35

$46

Primary Features

Automate and optimize the sales cycle

Accelerate growth and improve customer acquisition

Manage global CX operations with a complete CRM solution

Scale a business with dedicated BI functionalities

Extra functions

Sales forecasting




Email insights




Basic modules




Multiple pipelines




Scoring rules

Sales signals




Assignment rules




Macros

Multiple scoring rules




Email parsers




Data entry wizard

Customer signals




Portals
*Price is quoted per user per month and is valid as of December, 2022.
What's excellent about Zoho CRM is that it offers a free tier that is perfect for up to three users. It's ideal for home businesses and includes essential features such as page customization, workflow management, leads, contact, accounts, standard reporting, and web forms.
With an intuitive user dashboard and a slight learning curve, Zoho CRM has become a part of many businesses globally.
CRM Examples - FAQs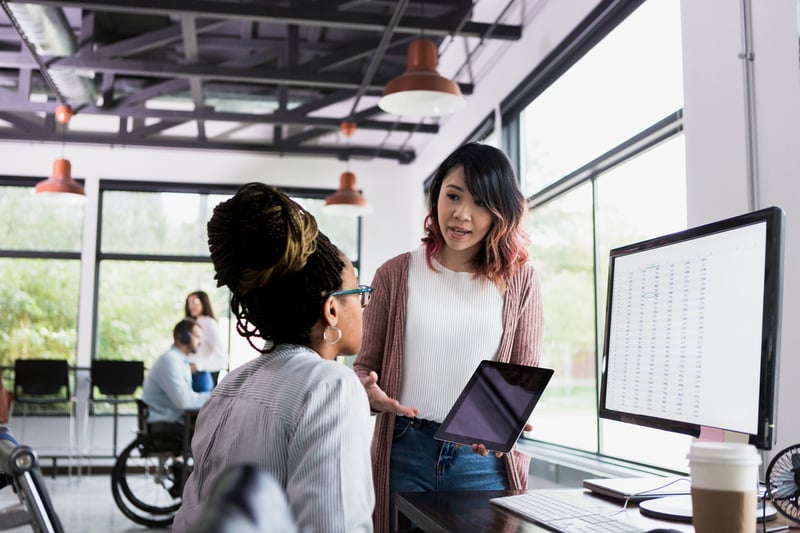 Who Can Benefit from CRM?
The best thing about the CRM examples mentioned in this article is that any company or organization can benefit from them - from business development, marketing, recruiting, insurance, customer service, and sales.
Professional CRM software allows companies to manage external relationships better while storing customer data in a single location. Here are three additional features that you'll find in our CRM examples:
Marketing campaign management
Sales opportunity identification
Service issue recording
CRMs provide easy access to information, making it more straightforward for teams to collaborate on different projects, increasing productivity.
How Does CRM Work?
CRM software includes features that allow users to track organization and customer interactions through numerous channels, including:
Phone calls
Emails
Contact forms
Live chats
CRM solutions provide marketing and sales teams with tools to manage the entire sales pipeline, from deal closure, forecasting, opportunity management, and lead qualification. Routine business processes can also be automated with a CRM system. For example, CRM software can automatically reply to sales emails or remind employees to complete a task in a specific timeframe.
Can CRM Solutions Find Me More Leads?
The correct CRM software can deliver insight into what customers are talking about, provide social data on those contacts, and filter ideal decision-makers and prospects within an organization. These features make white space analysis and territory planning easier while giving them all the necessary information.
Is a CRM Worth it if I Have a Small Client Base?
Yes, any business with customers can benefit significantly from utilizing CRM software.
Not everyone can organize or memorize interactions that have happened or need to happen, even if the organization is small.
CRM solutions are robust business tools that connect employees at an enterprise, offer valuable insights, and streamline processes. Having the ability to collaborate as a team in real-time is something that any sized business will benefit from.
Are CRM Platforms Customizable?
Every business is different, meaning the way they are run varies. A good CRM solution should have an information hierarchy that displays your most critical data and must be easily customizable.
The best CRM examples mentioned in this article feature drag-and-drop customization features and are regularly updated so that systems are operating optimally.
CRM Examples - Conclusion
The CRM examples mentioned in this article are ideal for all business types and sizes. Choosing the right CRM software for your company may be daunting, but don't let that stop you.
Implementing CRM into an organization can significantly improve team communication while boosting productivity. That means happier employees, more satisfied customers, and increased revenue.
For a CRM solution that works for you, try Ringy. The platform is designed to be user-friendly and manages all your customer relationship management tasks autonomously.
Request a demo to find out how to implement Ringy into your business.