The Ultimate CRM for Remote Sales
Have the local advantage wherever you are
Skyrocket your connect rate using Ringy's Local ID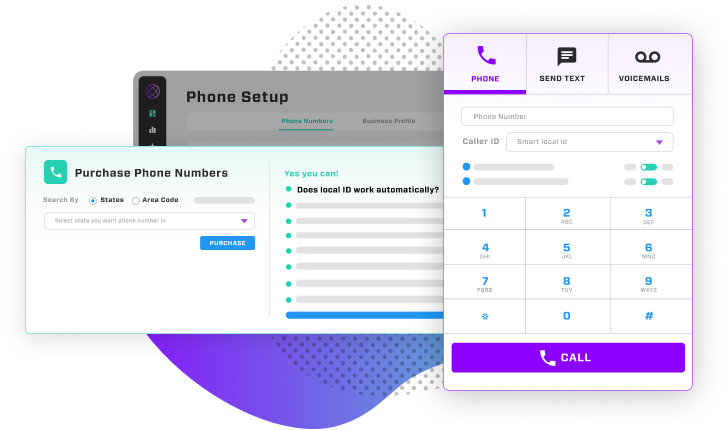 Optimize your Remote Sales process
Keep track of customers, know where your leads stand, and more with one centralized tool
A centralized hub for all your leads to stay organized and in touch
I most enjoy the fact that the CRM does all of the text/email follow ups for the leads inputted into the system and allows for you to log the activity you've had with the lead, knowing exactly where you are in your sales process. And of course the ability to have large campaigns to get in touch with all the leads in your system.
Maximize connect rates with Local ID
People don't pick up when they don't recognise your number. With Ringy, remote sales teams get a local number in every state. We get you in front of prospects so you can sell.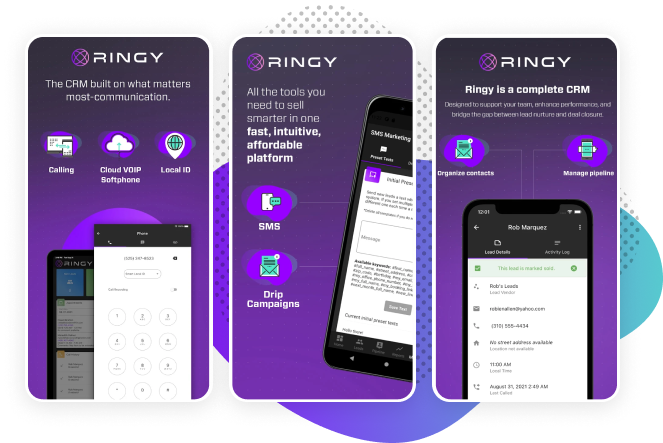 Access your sales tools from your back pocket
The Ringy app gives you complete CRM functionality from your smartphone. Take calls, send emails and SMS, and update your notes while on the go. Everywhere is your call center!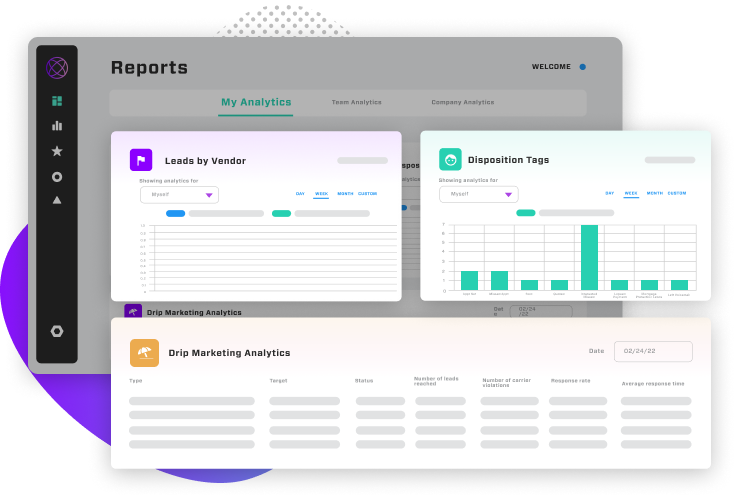 Use analytics to find what works and unlock opportunities
Ringy's cutting-edge reporting tools provide immediate insights into team performance. Finally, you get a clear picture of who's smashing their targets, what channels could be improved, and where to allocate resources.
Your Remote Sales challenges – solved
Complete CRM functionality via desktop and smartphone
Collaborate and train agents during sales calls
Connect to prospects and teams across the country
Statistics
What's possible with a Remote Sales CRM
81%

of CRM users access it from multiple devices, such as computers, smartphones, and tablets. (Software Advice)

47%

of polled CRM users felt that a CRM had a significant impact on customer retention. (Capterra)

41%

Using a CRM can increase revenue per salesperson by 41%. (Trackvia)

74%

Organizations using mobile business apps notice a 74% improvement in business process efficiency. (Forrester)
The power to sell from wherever you are
Quality and affordable calls with VoIP Softphone
Automated SMS and Email drip campaigns
Interactive reports on entire sales performance