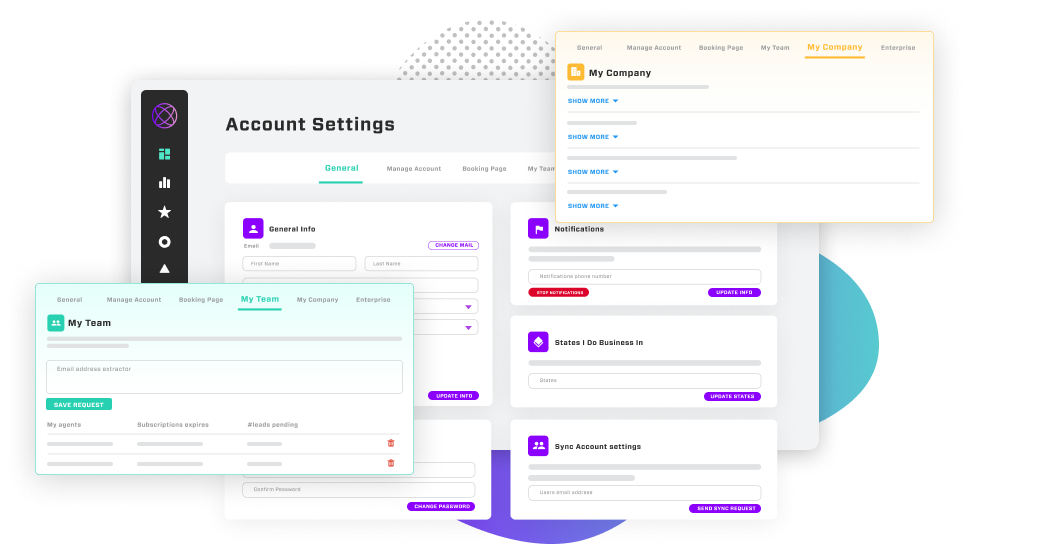 Ringy security features:
Control user accounts with master switch

Access our 24/7 customer support team

Set permissions and visibility for users

Two-factor authentication and SSO

Account shutdown
Protection you can trust
Sensitive data is safely secured in Ringy's system
A centralized hub for all your leads to stay organized and in touch
I most enjoy the fact that the CRM does all of the text/email follow ups for the leads inputted into the system and allows for you to log the activity you've had with the lead, knowing exactly where you are in your sales process. And of course the ability to have large campaigns to get in touch with all the leads in your system.
Our commitment to your privacy and security:
Meeting legal requirements in the USA and Canada
We continually train our team to protect your data
You are in full control of your data
These businesses trust the safety and security of Ringy
Ringy security infrastructure:
Backups? Locations? Customer base?
Encryption and data handling details?
Data storage? Where is it stored?