Building a long-lasting relationship with an organization's customers is the best way to harbor credibility. Each year, CRM adoption statistics show that companies of all shapes and sizes are learning how customer relationship management software can help them achieve this business goal.
With the tremendous growth of the remote work lifestyle, many enterprises are beginning to utilize cloud-based software to perform their enterprise processes. The contrast from on-premise CRM platforms is that users can easily collaborate across the organization's departments.
This guide explores cloud CRM, its features, teaches you what it can be used for, and highlights why it has become so popular.
What Is CRM on the Cloud
Simply put, cloud-based CRM is customer relationship management software accessed by clients through the internet and hosted on the CRM provider's servers. Users can access their data from anywhere (any device or place) because the CRM platform is hosted in the cloud.
Also, sharing the same data simultaneously from within the business unit becomes more accessible because multiple users can access the software simultaneously. Cloud CRM software enables teams to work remotely efficiently while keeping the cost of operations down.
What Is Cloud-Based CRM Used For?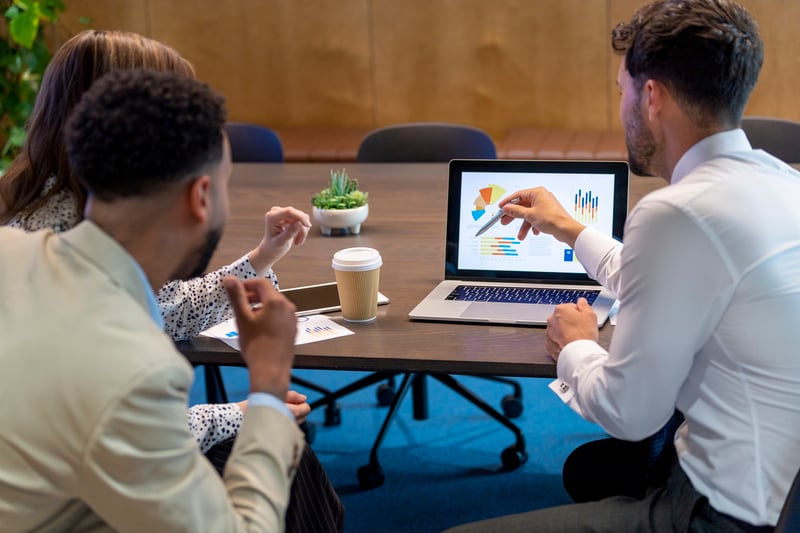 Automating critical processes, centralizing a business's customer database, and providing a comprehensive overview of client interactions are the primary purposes of cloud CRM systems. The software provider owns and maintains all the cloud CRM infrastructure, allowing users to focus on what matters most: getting to know the customer and ultimately making more sales.
Cloud CRM providers secure and maintain their prospects, clients, and business information at their own locations. This saves organizations from the infrastructure costs of setting up the servers required to store all that data securely.
With installed/on-premise CRM software, the organization maintains and owns the following:
Hardware
Security
Networks
Servers
Companies need a significant amount of capital to host and manage the resources necessary to store so much data. In most cases, maintaining the software in a data center requires a dedicated IT department or person to maintain it.
Cloud CRM vs On-Premise CRM
Remember the time when the primary system for storing contacts was a Rolodex? These days customer relationship management software has taken the place of rotating cardholders and has proven to be way more efficient.
When it comes to managing their contacts and customers, business owners have a plethora of choices for CRM software. Primarily, the battle between cloud CRM and on-premise CRM software continues to rage.
While some folks prefer to have control and ownership over their servers, hardware, and software, others like the freedom cloud CRM programs give them. The table below looks at the key differences between on-premise and cloud CRM software platforms:
Comparison Parameter

Cloud CRM

On-Premise CRM

Where the software is hosted and data stored

On the CRM providers servers or data centers (in rare cases, on third-party platforms) accessible through the internet.

Inside the on-site corporate infrastructure developed for the company.

How the software is paid for

Most cloud CRM platforms charge a monthly subscription to use their service.

Generally, you purchase on-premise licenses once and only pay for any software upgrades required later.

Additional costs or expenses

Depending on the policies of the cloud CRM vendor, you may have to pay for extra storage space on the platform.

The entire infrastructure required to deploy on-premise CRM and all related maintenance and support efforts.

Additionally, infrastructure-related resources, such as electricity or security software, become the company's responsibility.

Data integrity and security

Cloud CRM data integrity and security are often a matter of speculation used to lose this point to on-premise software. However, if the cloud CRM is chosen correctly, this will not be a problem.

Depends on how the data is organized in a business IT infrastructure; therefore: on-premise solutions are as secure as the company needs them to be.

Scalability

Normally, easy to implement: most cloud CRM software offer a wealth of resources and onboarding facilities for new organizations.

Quite challenging to implement since the software requires an extension of the physical IT infrastructure, which is neither quick nor cheap. The solution may need to be scaled so much that additional infrastructure may be required for the software to work correctly.

Software flexibility

Migration efforts may be necessary to upgrade the solution to a newer version of the cloud CRM. If the latest update isn't technically too far from the current one, it generally does not require too much effort. (e.g., it can even be accomplished within a week.)

Once deployed, on-premise solutions may remain unchanged for an extended period. So, when it's time to upgrade, the new version of the software varies from the one at hand and could sometimes require massive upgrade effort, including IT infrastructure upgrades.

Compliance

Cloud CRM providers offer different compliance guarantees, so check with your chosen vendor before proceeding with subscribing to their software.

Users are free to set up and secure their solution in any manner they require to uphold relevant compliance standards.
With all the information in the table, you can see that on-premise CRM software provides freedom of action regarding the security, infrastructure, and compliance of its implementation. However, this option comes at the cost of doing all the work solo or with a dedicated IT team.
Cloud CRM platforms take the pressure off you by ensuring that compliance, infrastructure, and security activities are handled internally.
Benefits of Cloud-Based CRMs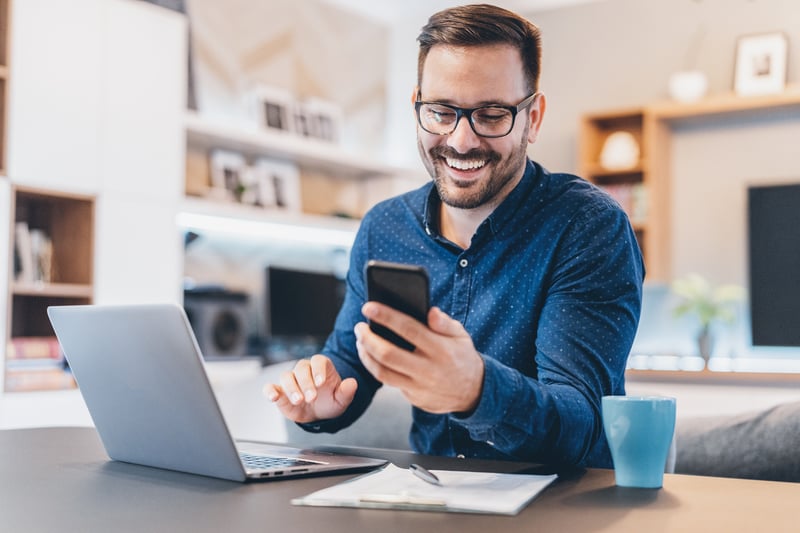 Nearly every sector involved in customer care can benefit from utilizing cloud-based CRM services. Irrespective of if it's IT to sales or customer service to marketing, cloud CRM software helps boost productivity and saves time.
Cloud CRM platforms offer organizations significant opportunities for growth by streamlining processes and making team communication more accessible. The table below shows how a cloud CRM system unlocks business growth potential in different departments.
Marketing

Sales

Customer Service

Event or project management

Up-selling and cross-selling

SLA agreements

Campaign development

Sales pipeline management

Request management

Client segmentation

Activity management

Account inquiries

Campaign execution

Lead management

Service tracking

Account management

Prioritization or escalation
With the versatility of cloud CRM software, it's easy to see why organizations are choosing these solutions.
Here are other surface-level advantages of using cloud CRM programs to handle all your business's customer relationship management activities.
Easy Installation
A fundamental concern of most company owners is that customer relationship management software installations are a tedious and complicated process. However, with cloud-based CRM, this worry has become a thing of the past.
The cloud CRM vendor handles everything, including:
Data migrations
Complex installations
Software and server maintenance
Cloud CRM programs can be implemented into an organization in no time. All that is required is stable internet connectivity. Once users login in, they can begin utilizing the software and make the most of its features.
Access the Cloud CRM from Anywhere at Anytime
Cloud CRM software is different from traditional on-premise CRM programs in that they are vendor-managed and maintained. Most on-site CRM applications generally don't offer the round-the-clock accessibility that cloud CRM offers.
Cloud-based CRM allows various company divisions to get the data they need at home, on the road, in the office, and on any device - a tablet, smartphone, laptop, and desktop. Whether it's mailing a supervisor while out of the office, locating a customer's phone number, or making a follow-up call on the go, cloud-based CRM software offers 24x7 access to your centralized business database.
Secure
Enterprises that offer cloud-based CRM software don't take security lightly. These companies take internet protection very seriously, with some including data recovery plans, automatized backup policies, two-factor authentication, and more.
Moreover, GDPR-compliant regulations require that an organization handle personal data correctly. That means two-factor authentication and strong passwords can further improve the safety and security of data in the cloud CRM.
Cost Effective
CRM cloud-based solutions typically offer a pay-as-you-go subscription model that enables small businesses to scale with minimal financial risk. The most considerable capital outlay with on-premise CRM systems is the infrastructure and IT team required to run it.
With low upfront costs, cloud CRM software helps start-ups, remote sales teams, insurance agencies, and higher education conglomerates leverage features that improve their workflow.
Flexibility
Cloud-based CRM software can be tailored to meet the requirements of different businesses throughout various industries. While start-ups may begin with fundamental features to assist with their workload, additional integrations and features can be added when they scale.
New needs or adjustments to business processes can be made immediately through the cloud CRM software.
Additionally, employees have 24x7 access to the cloud CRM platform, so they have the freedom and flexibility to do things when they have to.
Build Brand Loyalty Through Customer Journeys
The best benefit of utilizing a cloud CRM system is building a solid client base that'll help you achieve those revenue goals. Cloud CRM programs let organizations determine the customer's pain points and locate where changes need to be made to the sale process.
With this valuable data, sales and marketing teams can develop personalized content that shows prospects why they should choose your organization over others.
Features of Cloud CRMs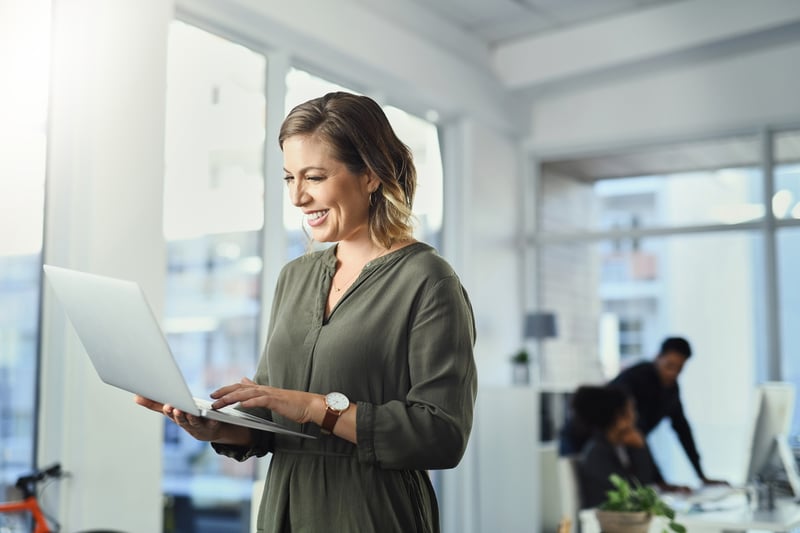 While some cloud CRM platforms offer minimal features, other applications have an extensive list of helpful attributes. Choosing the correct cloud CRM with key features for getting the most out of the software and maximizing it is key to a successful implementation.
Here are primary cloud CRM features to look out for searching for the ideal software for your business.
Mobile Access
Over 4.3 billion users access the internet from their mobile devices or tablets, and that number is set to increase in the coming years. Cloud CRM platforms with mobile support help keep sales teams up to date while on the move.
Mobile cloud CRM applications allow users to store and access information, even in regions with terrible or non-existent mobile reception.
Multiple Integrations
The ability to connect to various third-party applications and vendors make cloud CRM platforms perfect for native business software integration. Users can connect to popular social media and business apps such as Facebook, Twitter, Instagram, Gmail, WordPress, or Microsoft Outlook.
These capabilities allow organizations to work with existing software, making integration much more accessible.
Contact Management System
Cloud CRM programs store and arrange value prospect preference data, customer credentials, and contact details. More sophisticated cloud CRM software platforms allow users to perform the following:
Handle document management
Schedule meetings and appointments
Track communications linked to specific contacts
Cloud CRM applications centralize all customer and employee interactions while giving supervisors or managers access to the data.
How to Find the Right CRM Cloud Software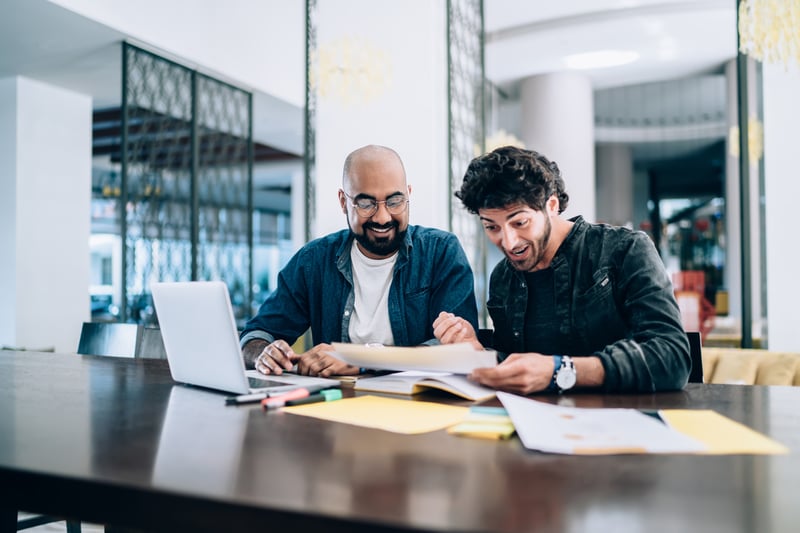 Choosing a cloud CRM solution is not as easy as walking into a grocery store and picking up some fresh strawberries. The process requires patience, perseverance, and dedication to find the correct one.
When selecting the right cloud-based CRM solution for your business, you may need to go through a myriad of steps. Learning what business processes the cloud CRM will alleviate and understanding how it can be implemented into the organization is crucial to deciding if it's eligible.
Take time to carefully study and educate yourself on the nitty gritty of the software before diving into purchasing it. Below are four tips for choosing the best cloud CRM for your business.
Consider Your Company Requirements
The cloud-based CRM features and tools needed depends on what your company requires.
One question should be asked, "Does my organization need a CRM system?"
If you are already using customer experience management (CEM) software, you may want to gain a deeper understanding of your client base on a CRM platform.
Integrating multiple platforms and systems can allow these application features to work collaboratively if the company's budget allows. If not, choose a cloud CRM platform with additional capabilities and features that'll fit your criteria.
Here are some areas to consider when deciding if you need a cloud CRM system:
Poor visibility into sales representative performance
Inability to build or retain a loyal client base
Poor customer communication
Challenges in locating prospect data
Extended sales cycle
Difficulties managing employee schedules
Other tasks may be just as arduous, and rightfully so. The goal is to streamline operations and sales by tying these tasks together in a cloud CRM system.
Understand What Customer Relationship Management Is About
Did you know that over 20% of sales professionals are still unsure what customer relationship management is? As an organization proprietor, absorbing as much information as possible concerning your chosen cloud CRM is crucial.
Take a look at the advantages and disadvantages, best practices and methodologies, and how cloud CRM software can help your enterprise. Luckily, CRM is quickly becoming one of the most written about business topics on the internet, with great content available from various online resources.
Know What Cloud CRM Features to Look For
This cloud CRM discovery phase is the part that takes the most time. It's important to find features that meet the exact criteria of your organization.
For example, if you are a business with a substantial social media following, look for a cloud CRM that integrates with these platforms.
Here are four other rudimentary features you should look for when deciding what cloud CRM would be best for your company:
Lead management - managing new leads and prospects across the entire buyer's journey.
Automation - automating workflows, business processes, sales tasks, and lead generation activities.
Email tracking - monitoring email campaign analytics, such as open rates, clicks, and messages delivered.
Reports and dashboards - real-time information on customer behaviors, trends, and general marketing data.
Other features one should look for in a cloud CRM system include mobile compatibility, campaign management tools, and messaging functionality. Depending on the vendor's packages and pricing plans, the cost of a cloud CRM may vary significantly.
Helpful Integrations For Cloud-Based CRM Software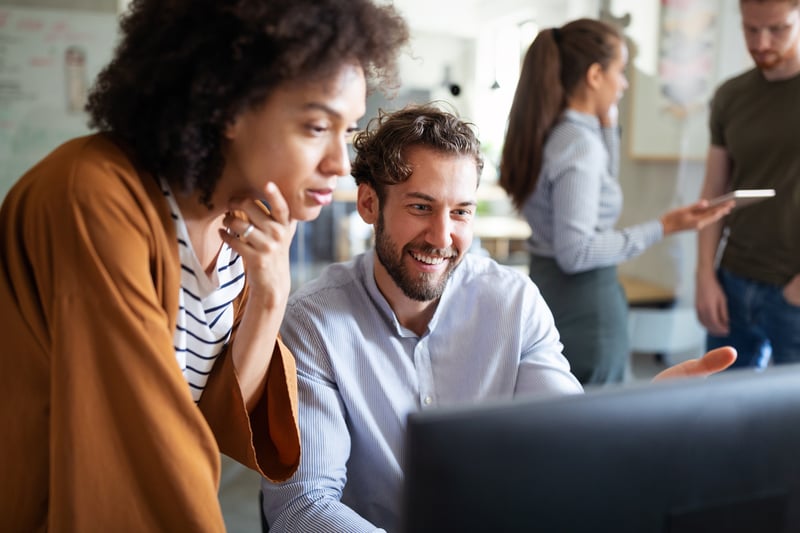 Integrating your cloud CRM software with third-party vendors or programs is an excellent way to increase workflow efficiency. Sales pipeline management tools, collaboration programs, social media platforms, and content management systems (CMS) connect to cloud CRM programs with a few simple clicks.
It would be good to check out how many and what integrations the cloud CRM software has to ensure it can connect to all your favorite platforms. Here are some of the most common helpful integrations for cloud-based CRM applications that users love.
Email Integration
This is a must-have for small businesses that predominantly utilize email as the primary medium in their sales and CRM marketing strategy. Email messaging is a powerful communication channel perfect for external or internal communication.
Speaking to teammates, prospects, and customers via email through a cloud CRM platform can simplify communication. With Gmail and Outlook integrations, customer data can be stored and accessed to customize marketing campaigns or create custom email templates. Here are additional benefits businesses can receive by combining CRM and email marketing:
Keeps data and lists in sync
Improves marketing and sales collaboration
Increases visibility and convenience
Users can also connect a cloud-based CRM system to an autoresponder, so prospects and clients receive automatic emails, e.g., successful sign-ups, meeting notifications, or new update messages.
Internal Communications Tools
New-age businesses utilize internal communications tools so team members can talk to each other easily across the organization. Tools like Slack are essential to higher productivity, effectiveness, team coordination, and timely updates. Integrating Microsoft Teams, Slack, or other programs can help exchange data, files, and conversations more accessible.
Connect your cloud CRM platform to an internal communication software to make it easier for employees to see incoming messages and reply to team members without switching applications. Message updates from external apps can also be set, and integrations help store files and data within the cloud CRM for easy access later.
Marketing Automation Tools
Related processes in the various departments can be automated when cloud CRM software is integrated with marketing CRM automation tools. Prospects across multiple channels can be targeted simultaneously, including websites, social media, email, and other distribution networks, all from a centralized application.
Tools such as HubSpot Marketing Hub, ActiveCampaign, and Marketo can be incorporated into a cloud CRM so that teams can develop marketing strategies and collaborate effectively. Users can also track a particular audience segment or customer while using the data to improve their process.
Challenges of Cloud CRM Solutions
Customer relationship management software has become crucial for many organizations in multiple industries. However, such difficulties as CRM implementations, integration, and adoption can sometimes make the software more arduous to utilize and affects team performance.
Only if these challenges are overcome will a business begin to see improvements in its efficiency.
Here are three problems company proprietors face in CRM and how to solve them.
No Strategy for Adopting the Cloud CRM Software
Failing to prepare is preparing to fail; the same is true in this instance. Without having a conclusive plan on how you will implement the cloud CRM software and begin employee training, things may become trivial later.
You want everyone in the organization to be on the same page and understand how the CRM system will help make their job easier. A CRM implementation strategy will let everyone know what's expected of them and what they should concentrate on.
Software and Data Integration Issues
Larger organizations that want to scale their CRM infrastructure or move to a cloud-based system may struggle with data integration problems. Data silos are often created when companies have customer and business information scattered across multiple channels.
Suppose business owners don't look for cloud CRM solutions that integrate with the different platforms and systems their information is stored on. In that case, they spend precious company resources converting the data.
Lack of Training on the Cloud-Based CRM Software
Cloud CRM software can often be complex with many nuances.
Enterprises may lose out on important customer information if proper knowledge isn't instilled in employees. This would equate to lost opportunities and revenue or even cause staff to miss necessary appointments.
Ensure that all workers are trained effectively to hit the ground running when they use the cloud CRM software for the first time. This way, they can focus on what matters most: providing exceptional customer service and working more efficiently.
Conclusion - Why Choose Ringy as Your CRM Cloud Software
Ringy is an all-in-one solution built on what businesses require most: effective communication. This cloud-based CRM solution is perfect for teams of all sizes and retails for a monthly subscription of $99.
You can automate manual tasks, integrate with numerous third-party vendors, stretch your marketing budget further, and manage all contacts, calendars, and reports in a centralized location.
Request a demo to find out how Ringy can help you manage company contacts and boost business efficiency today.