Companies with distinctive sales operations depend on customizable CRM systems to provide their clients and users with an outstanding experience. Furthermore, robust CRM customization offers agents diverse reports, interfaces, and program options.
In this guide, we look at essential features for a customizable CRM build, the advantages of CRM customization, what the best custom CRM software is, how building custom CRM software can benefit an enterprise, and much more.
After this article, you'll understand all there is to know about implementing a customizable CRM system into your business.
What Is a Customized CRM?
Each organization's requirements are different, and rightfully so. A customized CRM is a specifically designed solution that meets the internal process criteria of an enterprise. The deployment of customizable CRM technology can help businesses manage their relationship with existing customers more effectively.
A customized CRM has the potential to automate company operations and harbor a loyal customer base. These two aspects alone are enough to cahoot any organization to utilize a customizable CRM.
When marketing and sales teams have robust tools, they can efficiently manage, analyze, and communicate with prospects. CRM systems can be customized to monitor client interactions from the following five sources:
Emails
Phone calls
Social media
Contact forms
Search engines
Improving conversions and lead generation through a customized CRM's analytic capabilities is the number one reason why sales teams love using this technology.
Advantages of CRM Customization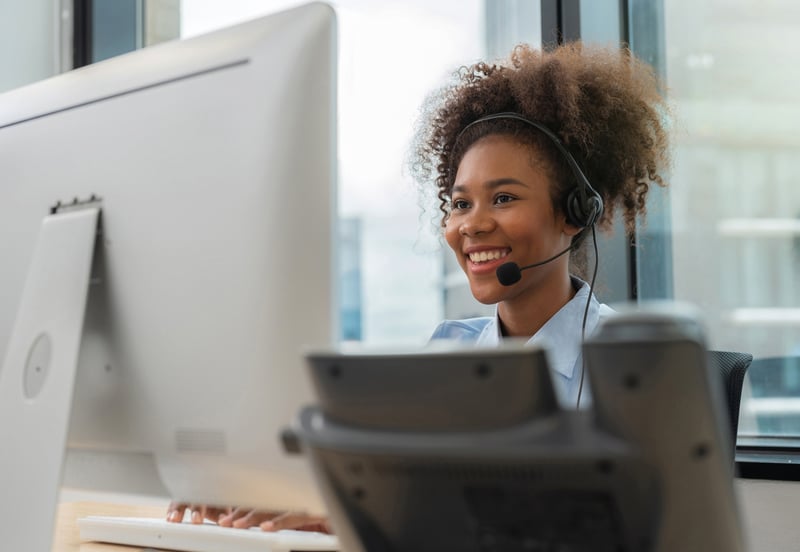 Understanding how customizable CRM software can assist your business's growth is crucial to successful strategy implementation. A customized CRM can be used as an indicator of cost reduction and return on investment or for significant tasks like boosting the company's public image.
Without minimizing the personalized, intimate character your business needs, a custom CRM enables sales and marketing process automation. Here we have listed the primary advantages a customized CRM offers organizations, so you can decide if it's worth incorporating one into your enterprise.
Improves Active Client Relationships
The most valuable asset to a business has to be its active customers.
People who regularly buy from or use the services of a company are the ones who guarantee the organization's financial health. These folk generally believe in a brand with a cult-like methodology while becoming promoters and loyal customers of its products.
Customized CRM software can assist in building brand loyalty because it helps enterprises better understand their clients' habits, preferences, and requirements.
Connect Sales and Marketing Teams
The results may be sub-par if marketing and sales teams aren't working together. With a customized CRM, all customer data is stored in real-time so that sharing between parties is performed fluently.
Marketing teams can use audience segmentation to separate customers according to demographics, interests, date of birth, previous products purchased, and more. The lead nurturing process becomes more streamlined and increases the potential sales closing rate.
Offers Sales Leaders More Control
Results are produced by following up with prospects, and accurately so. Customized CRM systems are excellent tools to offer more management-based processes to your sales director.
Once heir anarchy is established for the team and roles assigned, a customized CRM can be developed for the organization's requirements.
Data Stored in a Single Location
A customized CRM solution is the only way to maintain a superior standard and optimize business activities. Ringy keeps all your client details in one place, making it available to the entire team.
Furthermore, sales staff can update information regarding client interactions in real-time.
Puts Sales Processes and Customers First
When implementing a CRM platform, strategic planning focused on the customer is where the attention should be.
The keyword here is "automation."
Repetitive tasks are eliminated from the sales team's schedule, so they have more time to create an effective strategy and refine the sales process. With comprehensive technical information about client behaviors, business owners can identify problems before they occur.
Therefore, leading to more efficient customer service and satisfaction!
And who doesn't want that?
Performance Monitoring
Tracking results is an excellent benefit of implementing a customized CRM.
With many potential data recording opportunities and the ability to store the information centrally, entrepreneurs have easy access to highly relevant business data.
Real-time reporting allows you to be more thorough with decision-making because there is more data to utilize for future predictions. The sooner problems or opportunities are identified, the better you can service clients.
Important Features to Look for in a Custom CRM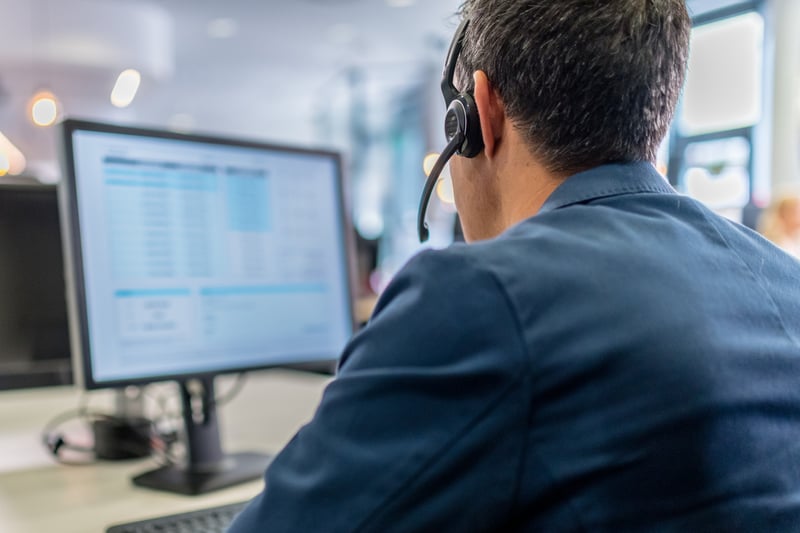 Customized CRM systems do more than help understand the customer and organize contacts. Nurturing more leads, closing additional sales, and maintaining client loyalty are other benefits one could experience through customized CRM implementation.
However, tons of money and time may be wasted without the correct features. When searching for customized CRM software, let's look at these top features.
Workflow Automation
If a sales team wants to be more productive, choosing a customizable CRM system with workflow automation is essential. Customized CRM software allows setting actions to be triggered after a specific event or task is completed.
Below is a table displaying various scenarios and how the customizable CRM streamlines the process.
| | |
| --- | --- |
| Custom Event or Trigger | CRM Automation Process |
| Prospects fill out contact forms on a company website. | The correct department or sales employees are sent the message directly. |
| A sales representative receives a message | Automated preset responses are sent to acknowledge the message. |
| Unresponsive prospects, leads, or customers | Follow-up emails are sent after a predetermined period, such as 24 to 48 hours |
| Sales employees send messages or calls contacts | Tracks communications and logs hours automatically |
| When a sales rep completes a duty | Upper management and supervisors are informed automatically |
Automating workflow can also minimize the time spend on dubious tasks, such as:
Order processing
Inventory control
Order tracking
Being number one on the importance scale means you should choose a customized CRM that offers workflow automation.
Email Integration
Integration with numerous email service providers, such as Yahoo, Gmail, and Outlook, offers seamless platform integrations. Having access to various email solutions through a customized CRM gives businesses two primary advantages:
Easy management and segmentation of contact lists
Forms a centralized hub for cross-collaboration between marketing and sales teams
Establishing your team's preferred form of communication before embarking on email integration can help structure the process. If your employees are accustomed to chatting through an app, you may need to develop another strategy to handle in-house communications.
However, Ringy believes in putting the capability of email integration at the forefront of your customized CRM solution implementation.
Analytics and Reporting
In today's modernized business world, reporting and analytics are everything. Having access to detailed reports and summaries of sales data can be utilized to improve performance. Customized CRMs give business owners a daily, weekly, or monthly overview of sales representatives' productivity. Analytics and reporting functions offered by customized CRM solutions allow organization proprietors to segment their reports based on the following:
Individual sales rep performance
Where the client is in the sale funnel
Demographic influence
Location
There are other modes of categorizing reports, so if you don't see them here, speak to your customized CRM service provider. Troubleshooting problems becomes easier when you instill high-level detailing into lead interactions. Moreover, you get a bird's eye view of the entire sales process.
Forecasting
Sales forecasting helps sales businesses estimate future earnings by utilizing previous and current data. Revenue and sales figures are put at the center of the forecasting process.
Forecasting can also predict introductions to new territories or forthcoming quarters. Customized CRM systems with these features allow you to make intelligent business decisions about data usage.
Here is an example of how a business would set up a sales forecasting based on a predetermined probability rate. Companies would get this information through previous interaction with clients including previous purchases, queries, and feedback.
| | | | | |
| --- | --- | --- | --- | --- |
| | Customer Interaction | Probability | Value | Forecasted Amount |
| Potential Sale #1 | Client buying add on package for software | 40% | $1,000 | $300 |
| Potential Sale #2 | Demo of full package with potential for additional extra plugin | 50% | $1,500 | $750 |
| Potential Sale #3 | Special offer to previous loyal customers. | 80% | $1,200 | $960 |
| | | | Total | $2010 |
Proposal and Quotes Management
Creating, sending, and tracking customer quotes or proposals is a tedious business process.
However, depending on what your company does, the procedure may vary significantly. If your outreach and sales documents are disorganized, prioritizing this specific functionality is an excellent idea.
Gathering all contracts, proposals, and quotes in a customized CRM helps these tasks become more practical. With centralized positioning of this crucial data, marketing and sales teams can have this information at their fingertips.
Custom CRM Software Evaluation Criteria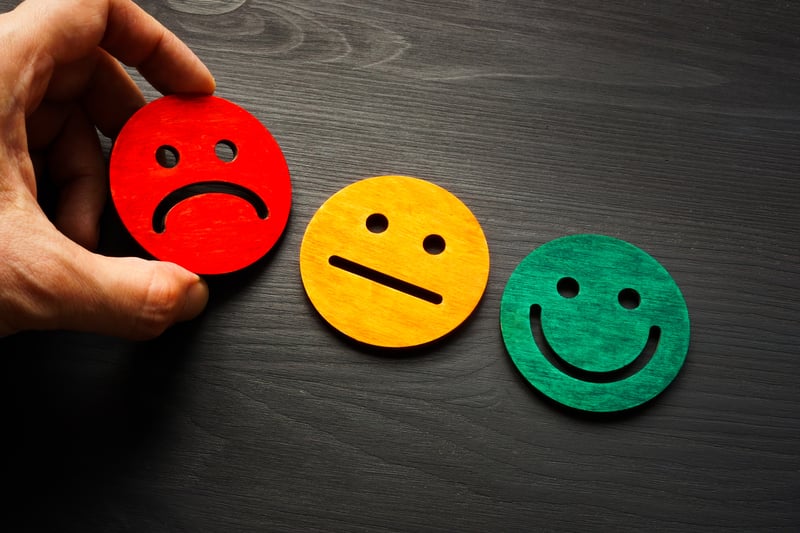 Before implementing a CRM strategy into your business model, evaluating if the software meets your criteria is critical. During a CRM platform evaluation, organization proprietors consider two possibilities:
Generating higher earnings
Improving customer relationships
Those who know the importance of a CRM understand that the software is more than just an application; instead, it's a sidekick in dominating the digital business landscape.
Once you're ready to incorporate the new platform, defining team pain points and requirements is the first step. Next, determining expected achievable outcomes helps to show all parties the business's implementation goals. Finally, CRM evaluation methods are created through the cohesion of this data.
Here are ways to evaluate your customized CRM software implementation strategy.
Annual Costs
Annual expenses directly influence the ROI (return on investment) expected from incorporating a CRM into an organization. Ensure you calculate costs and determine how many people will utilize the custom CRM.
That can help you define whether the financial outlay is too significant for the enterprise. If the subscription exceeds your monthly or yearly budget, it may be good to look at free CRM vendor solutions.
Mobility and Accessibility
Around 4.3 billion people access the internet via their mobile devices, so being accessible and portable wherever you go is essential. The new age internet world demands solutions and actions in an instant. Choosing a customized CRM with a mobile application can help you stay in contact with clients or team members wherever you are.
Time the Implementation
Understanding the challenges involved in customizable CRM implementation is probably the most difficult part of CRM evaluation. You may require a third party's assistance, as things can quickly become trivial.
When incorporating a new customizable CRM system into a company, there are many things to consider, including busy seasons, office policies, staff reluctance, or setbacks you may encounter during the integration.
Remember, success is only possible if the team utilizes the customized CRM.
Integration Capabilities
When growing organizations, businesses utilize multiple platforms besides a CRM system. Moreover, companies communicating with customers on their preferred platform are more likely to close more deals.
Ensure that the customized CRM tool has numerous integrations with other platforms you already use. Think of basic API tools like Facebook, Instagram, and Twitter or even more complex survey tools, call-tracking applications, or document storage services.
Employee CRM Adoption Process
Staff reluctance is often a downfall during the implementation of a customizable CRM. Plans need to be made that consider the learning requirements of employees during the education phase. Set up training programs and look at customer support options to ensure the successful incorporation of the new customized CRM.
Ask yourself if there'll be any trouble during the adoption process, and try to iron out the issues before investing.
Is the CRM Scalable?
Apart from your team's adoption, integration abilities, and implementation period. Don't forget to consider the scalability options of the customizable CRM so that it can grow with the business exponentially. Here are four things to evaluate before choosing a CRM solution:
What does it cost to scale the platform as your business grows?
Is there a permissions setting allowed if the organization expands?
Does the platform have geolocation for visualizing client positions and sending them offers at the right time?
How customizable are the systems and processes?
Preparing for changes allows you to evaluate the CRM system by discovering its customization possibilities. Although these aspects are particular, traditional areas require personalization, including data sorting, record filtering, sales funnel stages, and much more.
After Sales Service
Learning is a process that consumes a ton of cranium power. Hence improving the success of a customizable CRM implementation is enabled by providing employees with sufficient training material. Make sure you add the following questions to your evaluation checklist:
Does the platform include helpful guides?
Is there online support?
What references are available for users?
Are tutorials easily understandable?
Answering these queries shows you the credibility of a customized CRM and helps determine the support the company will have during implementation.
Customizable CRM Other Considerations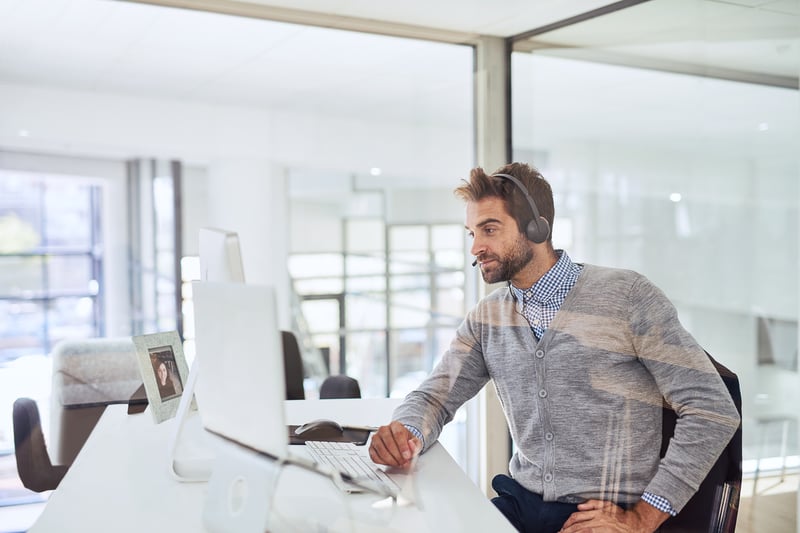 Listen to Sales Employees
The sales department is generally the primary user who utilizes CRM systems. These individuals want a complete overview of the data as they look to enhance the scoring and managing of contacts or leads. Moreover, customer and opportunity preference efficiency reports are the primary focus of salespeople.
Here are questions you should ask your sales representatives to get them one step closer to their goals:
How do they track interactions with partners and clients?
Does the CRM help them understand the customer better and deliver the expected service?
Can tools or data be accessed outside of work hours?
How much time do they spend selling?
The answer to these questions can reveal future problems and allow you to mitigate them before things get out of hand.
Marketing Team Complaints
It's a no-brainer that marketing an organization is the best way to develop it. Allow your sales and marketing team to collaborate to raise combined concerns. Because marketers utilize several channels to deliver significant ROI levels from targeted customers, they make metrics available that may contain qualifiable data.
A customized CRM system lets marketers and agents constantly increase the number of prospects in the sales pipeline. If you're a marketing manager or work with one, consider the following queries:
Do you receive comprehensive CRM analytics that show brand perception?
How are their brand incentives and feedback monitored on social media?
What's involved in the marketing campaign process?
Does every customer experience personalized communication through CRM?
These questions help evaluate the implementation if the customizable CRM will work in the marketing and sales team's favor.
Define Business Goals to Achieve Results
An advanced CRM strategy can only drive additional sales into the current pipeline and boost company capabilities. Developing stronger customer relationships, monitoring tasks, increasing efficiency, and reducing operating costs are primary goals for most businesses.
Here is an example table of how to set goals and objectives for a company.
| | | |
| --- | --- | --- |
| | Business Goal | Actionable Step |
| Definition | Where your company will be if your vision of its success is realized | What needs to be done to achieve the organization's goals |
| Specificity | Discover the direction or general intention of the business | Be specific and succinct when conveying what you do |
| Purpose | Decide what the objective for setting these business goals are | For example, gaining 15% more client from Germany, UK, and Australia |
| Plan | Decide the plan that'll work best for your business | Write down and analyze different options to find a suitable strategy |
| Execute | Take action and work towards your goals. | Gather the relevant manpower from your workforce, inform them of your plans and work toward the company's goals |
| Measure Outcomes | Monitor user behavior and preferences so you know how to make the next move | Utilize a customizable CRM system to monitor client interactions |
| Timeframe | Analyzing previous customer data to determine how long it'll be until the organization's goals are realized | Decide on a data the goals will be accomplished and gears teams to achieving those results |
Discovering the objectives required to accomplish the results you want requires that a checklist is created during the CRM evaluation.
Best Custom CRM Software for Your Business
Finding the best custom CRM solutions for your business doesn't have to be as tricky as it sounds. Here we list the top customized CRM systems to help get the most out of your organization.
Ringy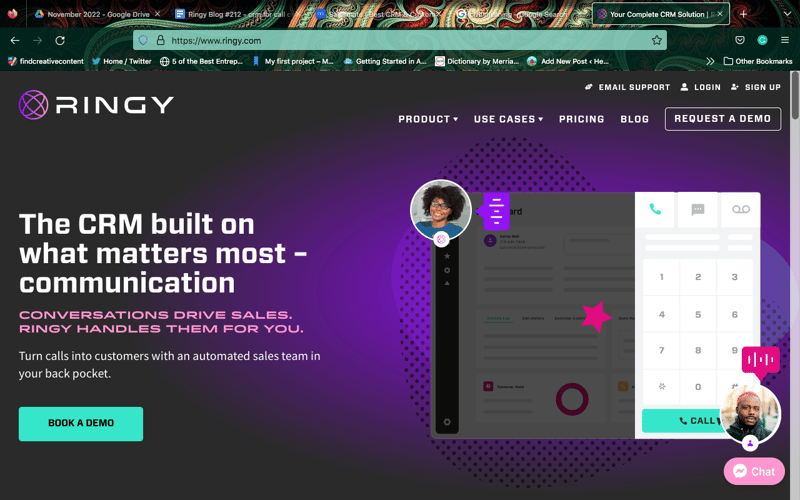 Ringy is a CRM platform that offers unique, customizable options for its users. The solution is built for efficient customer communication and can be used to track, manage, or maintain sales pipelines.
The mobile accessibility of Ringy helps business owners and sales agents stay in contact with prospects no matter where they are. Users can also automate manual tasks, utilize progressive dialing, centralize reports, manage calendars, and perform communications to stretch their marketing budget further.
Moreover, Ringy allows business owners to test its platform through its free demo service.
HubSpot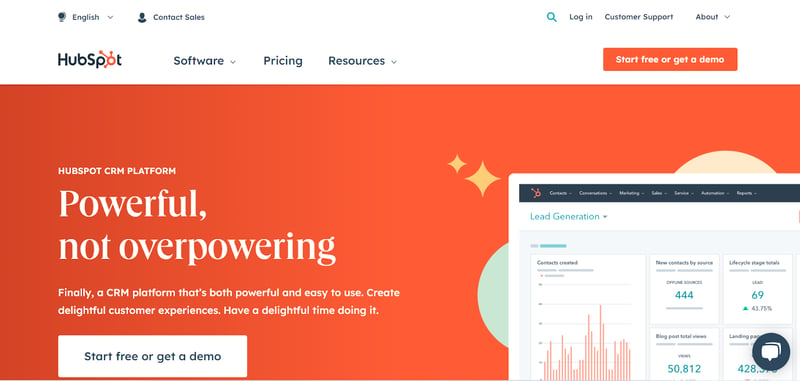 This platform has comprehensive free edition CRM options comparable to higher-end products on the market. However, including additional features in the package requires that you spend extra money.
HubSpot is an excellent CRM ideal for people just beginning to dabble in customer relationship management. You can automate workflow, send emails, adjust your website, and create landing pages through this intuitive platform.
With its clean user interface and incredibly supportive customer service department, HubSpot is a firm favorite among enterprise owners.
Zoho CRM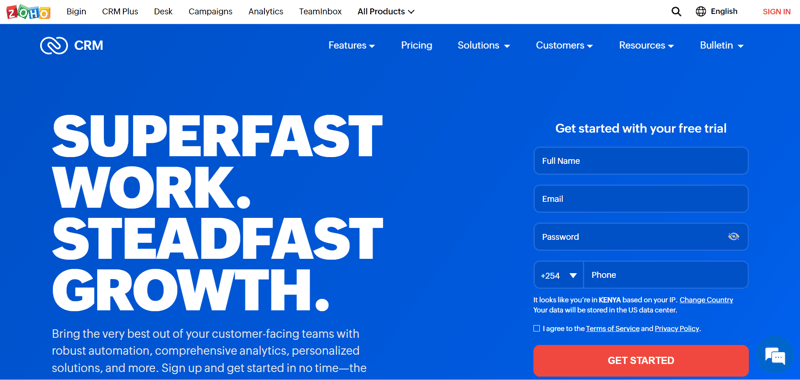 Zoho is a great CRM for small businesses, with its feature plans catering to up to three agents. The software allows you to track deals, accounts, leads, and contacts through its innovative user dashboard.
Even though it is simple, the platform includes advanced accountability and inventory management features. A helpful customer support division is also ready to handle user troubleshooting queries.
Overall, Zoho CRM can assist companies in achieving their goals through its commitment to helping an organization spend its money more fruitfully.
FAQs
How Can You Customize a CRM?
There are multiple ways a CRM can be customized to meet the criteria of a business. These include but are not limited to the following:
Creating custom views
Modifying user interfaces
Customizing automated workflow models
Developing unique business processes
These options skim the surface of what's possible with a customized CRM system. Imagine what can be achieved with full customization.
Should I Build a Custom CRM?
A customized CRM helps streamline your organization, whether small, medium, or large. Building a CRM to suit business goals helps identify new leads or possibilities and improves relationships with existing clients.
Conclusion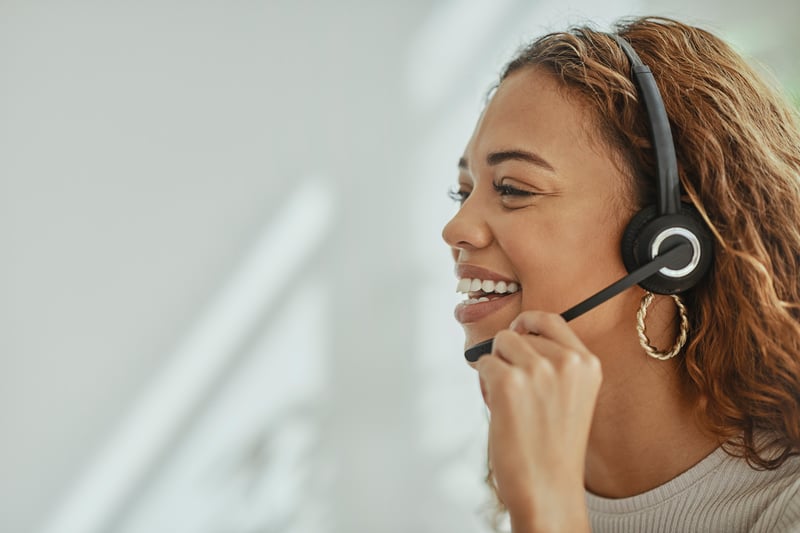 Having the ability to customize a CRM to your business requirements is essential in this digital world. Certain companies need integrations, processes, or tools for them to function at an optimal level.
A customized CRM system can offer you that solution. Platforms like Ringy are built to give users the instruments they need to complete work tasks faster. But remember, custom CRM providers are only concerned about a business's productivity and financial health.
Utilizing a customized CRM application can boost earnings, locate revenue leaks, and maintain higher customer satisfaction. Why don't you sign up for a demo with Ringy to see how this custom CRM solution turns your organization into a powerhouse?