Did you know that salespeople only spend about 37% of their time actually selling?
Pretty surprising, right? Thankfully, there're tons of sales automation tools out there that promise to reduce the administrative burden on salespeople and get them doing more of what they do best: selling.
But maybe you're still on the fence about whether it's worth investing in automated sales tools. So let's back up to the beginning and go over sales automation and exactly what it means, and how it can help your sales team now and in the future.
What is Sales Automation?
Sales automation, also known as sales force automation or web-based sales force automation software, is when some aspects of the sales process can be done automatically without a salesperson having to intervene.
Aspects of your sales process like contact management, lead management, your sales pipeline, reporting, invoicing, after-sales support, and more can all have automations built into their processes through sales automation tools.
Sales automation tools are often part of a CRM (Customer Relationship Management) system, which manages the automations and allows customizations and rules to be set. Sales tools don't always have to be part of your CRM, but having everything in one place tends to increase efficiency, so it's something to keep in mind.
How Does Sales Automation Work?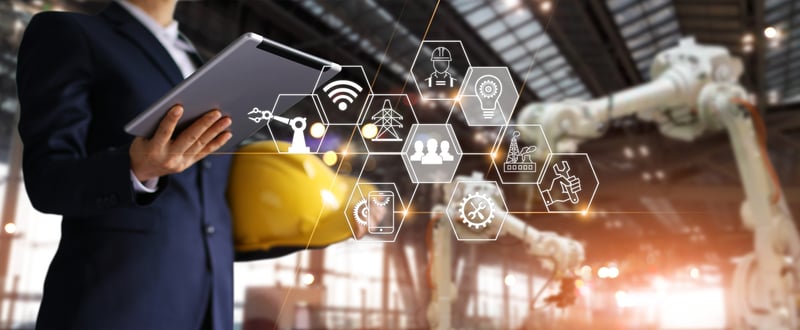 Sales automation can be simple, from using appointment booking software that syncs with your calendar to having specific lead source emails sent to certain salespeople. There's even software that can gather leads for you based on your industry, customer type, location, etc.
Typically, though, sales automation works in tandem with marketing automation and your CRM to simplify, streamline, and improve the sales process so that more leads can be qualified, more customers satisfied, and your salespeople electrified (in the metaphorical sense).
For example, a potential customer fills out a lead form on your website. Instead of a salesperson having to view and determine the priority level for that lead, sales automation software can do it for them by looking at factors such as industry, the information provided, occupation, etc.
Sales automation isn't meant to take away salespeople's jobs or minimize their efforts, rather it's meant to give them the freedom to focus on actually selling, rather than the administrative tasks that usually take up most of their time.
Here are some quick stats that highlight just how much of a difference sales automation can make:
10 Advantages of Sales Automation Software
Sales automation software provides tons of advantages that make the sales process easier and increase efficiency and productivity. Listed below are the main advantages of sales automation, with quick notes about which processes in each category can typically be automated.
1. Sales strategy and planning
Sales forecasting can be wholly automated with real-time data updates
Performance management related to sales reps and sales data is available in real-time
Improve the buyer's journey with 360-degree customer profile views
2. Marketing automation
Monitor lead touchpoints by seeing real-time updates on lead fill forms, contest entries, and other marketing lead generation initiatives
Automate email and SMS communications to keep in touch with customers at every step of the buying process
Use automation to determine where the best leads are coming from so you can focus lead generation efforts on the best channels
3. Contact management
Keep accurate customer records with any updates or changes automatically applied to the customer's profile
Reduce churn by getting the customer's full profile, including buying patterns, interaction preferences, and web data
360-degree customer views give salespeople a full understanding of a customer at a glance and enhance confidence in customer interactions
4. Lead management
Set an automated process for qualifying leads so leads can move through the sales process easier and faster
Prospecting customers by building lead lists with criteria that you specify, from sources like social media
5. Sales pipeline management
Place leads in the correct spot in the sales pipeline by automatically tagging and sorting leads as they come in
Prioritize which leads need to be contacted and when based on lead evaluation criteria that you set, such as source (social media, search engine), industry, occupation, etc.
6. Order management
Automatically activate products once a customer purchases them so they can be used immediately, such as video games, operating systems, creative software
Automatic order support through email ticketing or live chat
7. Scheduling
Easily schedule appointments with customers based on availability through a calendar system
8. Invoicing
Automatically send invoices to customers and set these invoices to send at regular intervals as necessary
9. Reporting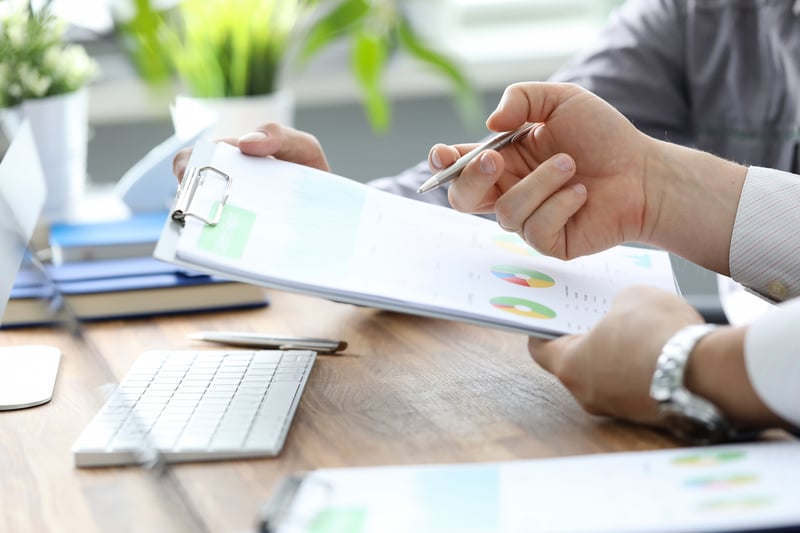 Auto-generate a sales performance report with real-time and historical data instead of manually gathering data and compiling it into a report
10. After-sales support
Automate communications like follow-up emails, SMS, reminders, and more to keep customers informed and engaged
How to Choose Sales Automation Tools (5 Key Considerations)
Sales automation tools may be useful for all types of industries and businesses small or large, but choosing the right software can seem daunting when there are so many options available.
After looking at a bunch of different types of sales automation software, we've found five key considerations to keep in mind. Good sales automation software should have a good mix of features, integrations, usability, and reporting for a reasonable price.
Price
Features
Integrations
Usability
Reporting
You may want to put more criteria on this list that meets your unique business needs before making your final decision, but at the very least these considerations will steer you in the right direction.
Our Top 6 Picks for Sales Automation Solutions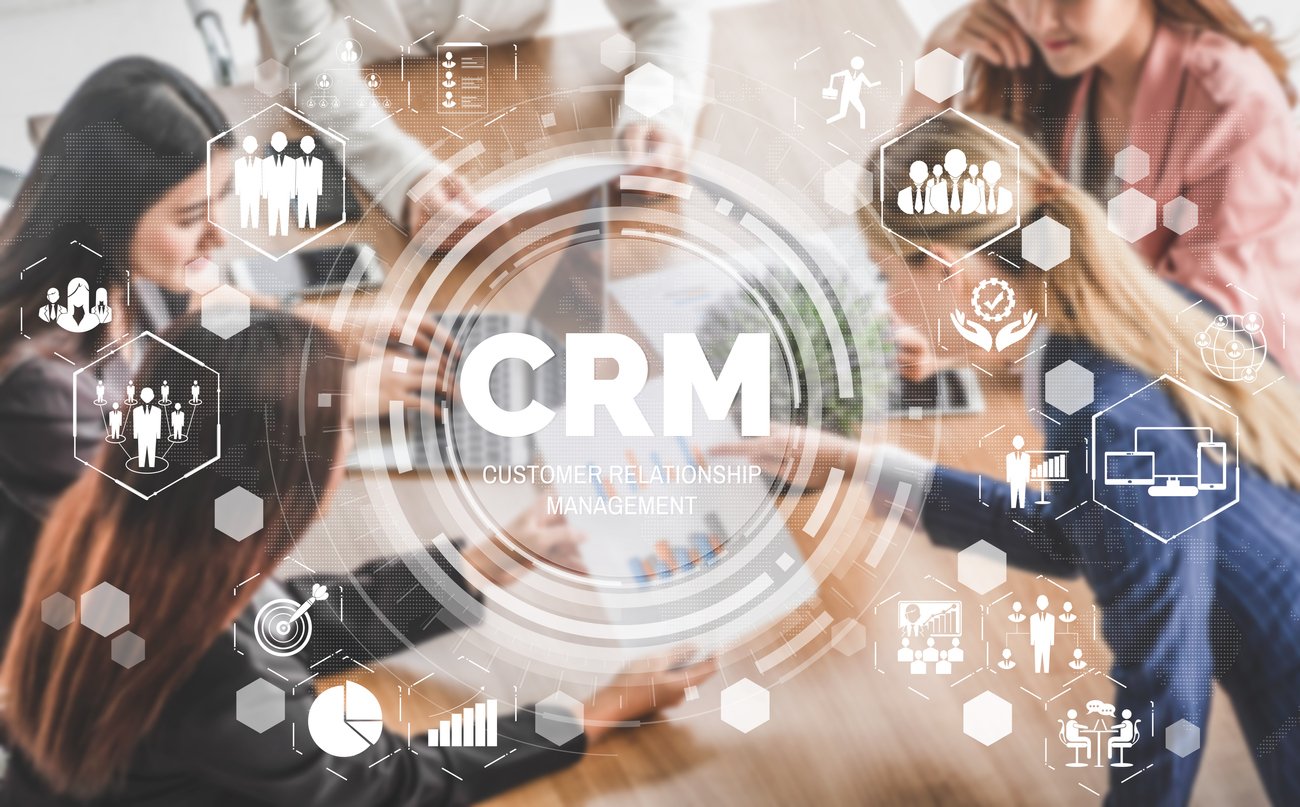 Sales automation solutions come in all different forms, so our top 5 sales automation picks span ones that are built into or integrated with CRMs to ones that work as stand-alone applications.
Each sales automation software is summarized below, and there's also a comparison table so you can get an overview of each software's features.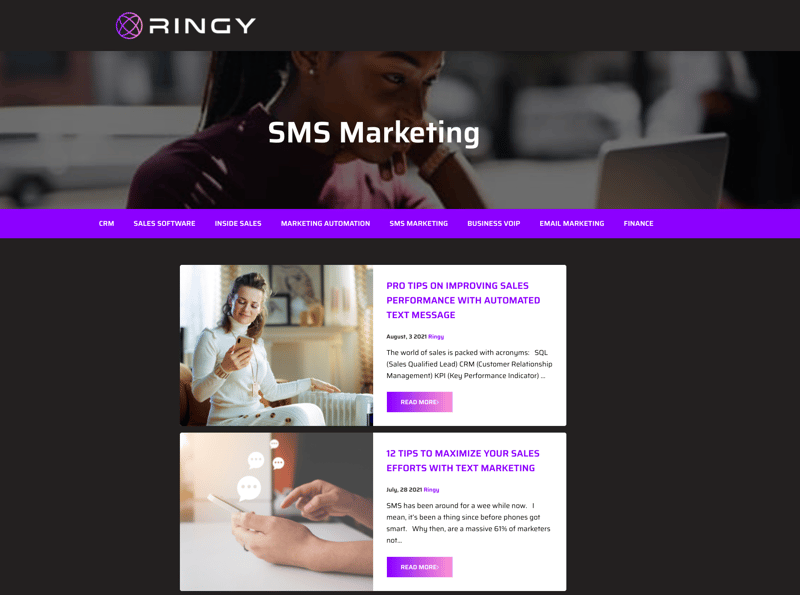 Ringy is great if you make a lot of sales calls and texts, but also want a fully-featured CRM to manage leads, create a sales pipeline, and get full reports and analytics. It's one of the only CRMs on this list to offer all features in one subscription package, or a pay-as-you-go option if that's more your speed. Full support from Ringy is included in the subscription.
Ringy integrates with Facebook, Google, and Zapier at no additional cost. Ringy also offers integration for lead vendors, once again, at no additional cost.
Although most Ringy customers are from the insurance industry, the software provides a lot of opportunities for salespeople from all kinds of industries to become more productive and efficient.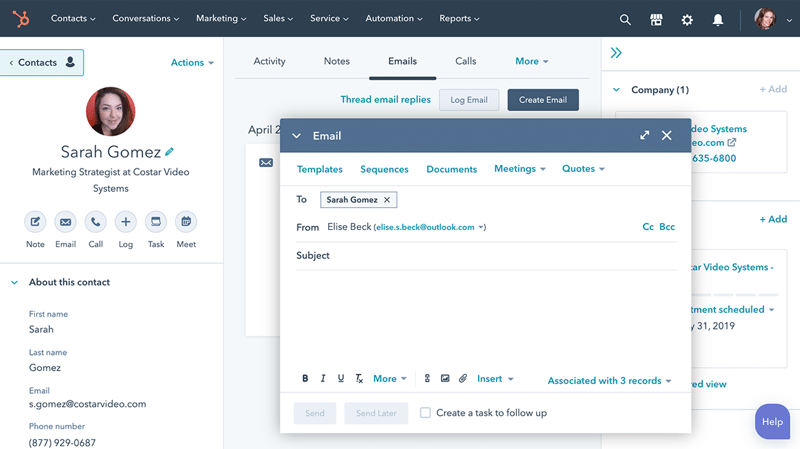 As you probably already know, Hubspot is a popular CRM platform that has tons of functionality. While you can get everything all together in one package, Hubspot also offers its sales hub as a separate piece of standalone software. If you want to integrate it into other Hubspot products at a later time, you can do that as well. Hubspot also has a mobile application so you can stay connected on the go.
Hubspot's sales hub acts as a powerful sales CRM, complete with sales engagement tools, quote functionality, reports, and analytics. You can also integrate it with tons of different apps, like Slack, Trello, and more using the Hubspot app marketplace. The main features of Hubspot sales are analytics and reporting, workflow management (from deals to lead rotation), and sales forecasting.
Hubspot sales pricing ranges from $0 per month all the way up to $1200 per month, depending on the list of features you need and the number of users you require. Hubspot does recommend that you bundle the sales hub with their CRM and other hubs through a starter package.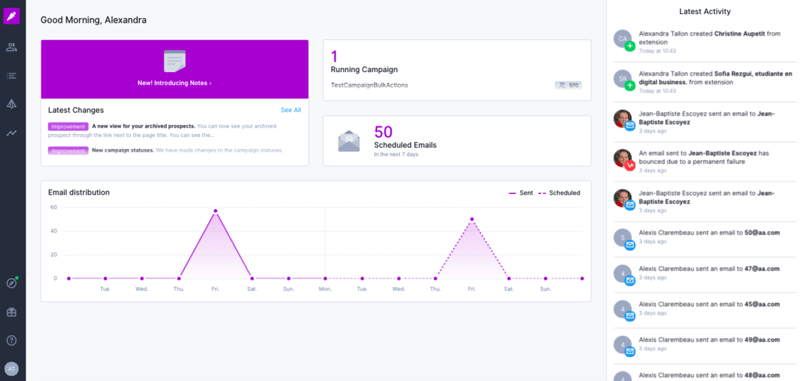 Prospect.io is a complete sales automation platform that helps you start more conversations and close more deals. It includes all of the features you would expect from a sales automation engine, from contacts management to reporting and forecasting. Prospect.io also includes a mobile application so you can keep track of sales figures on the go.
If you already have a CRM in place, Prospect.io integrates with popular CRMs like Hubspot, Pipedrive, and Zoho, and if you don't have those, Prospect.io provides an API so you can integrate the software into your own system. Prospect.io also integrates with Zapier for additional app functionality.
Prospect.io's pricing is quite affordable with its base plan including all the main features at only $19* per month. If you need additional features, they offer three professional add-ons: the email finder and verifier which is an additional $39* per month, the outbound add-on (which allows you to completely automate your email) for $69* per month, and the professional services add-on for $99* per month.
*Prices as of July 2021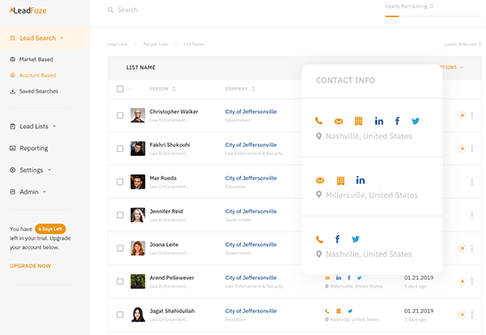 Leadfuze is a search engine for leads that caters to sales, marketing, and recruiting teams. It uses AI to verify contact and company information like social profiles, email addresses, phone numbers, and more.
Leadfuze includes a bot that sorts and builds lead lists for you, and filters out duplicate information when you integrate the tool with your existing workflow management system or CRM. Leadfuze integrates with many popular tools and CRMs such as Salesforce, Hubspot, and Pipedrive, as well as Zapier to allow you to add more tools as needed.
Leadfuze's pricing is based on "lead credits" which is just the amount of leads that it will pull for you in a month's time. There's a free trial of 25 leads, and then the starter package includes 500 leads for $132.30* a month. If 500 leads aren't nearly enough, the next tier jumps to 2500 leads for $447.30* per month. Both tiers also allow you to add more leads to the existing plan without upgrading to the next tier if you need to. If you don't use all the lead credits included in a month, those credits can roll over to the next month.
*Prices as of July 2021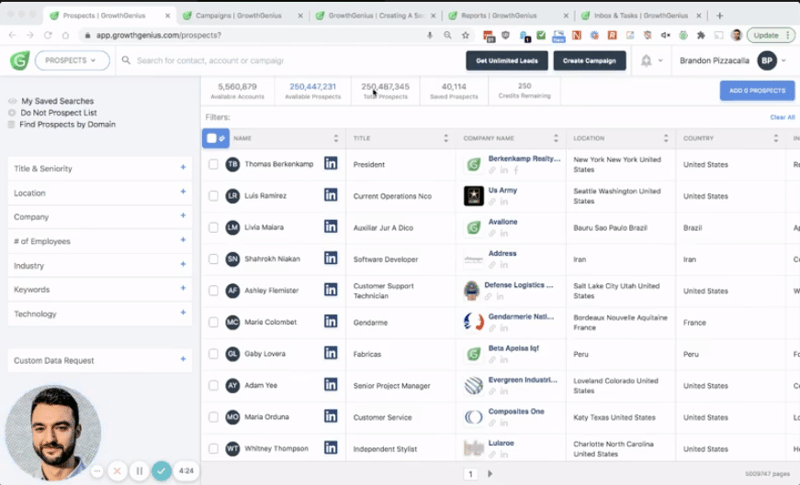 GrowthGenius is a sales automation tool that combines a huge database of potential leads with lead generation tools like email to simplify the prospecting process.
GrowthGenius starts with getting to know your business, with an in-depth analysis of your customers. Then they create a prospecting plan and pull a list of leads for your business within their huge database.
With their unlimited plan at $299*, a professional copywriter will craft the copy for your first outbound email campaign. They even have a fully-managed service complete with tech support, 1-on-1 strategy and support calls, and more, starting at $1500* per month. Otherwise, the base plan along with the other plans includes email, live chat, and phone support respectively.
*Prices as of July 2021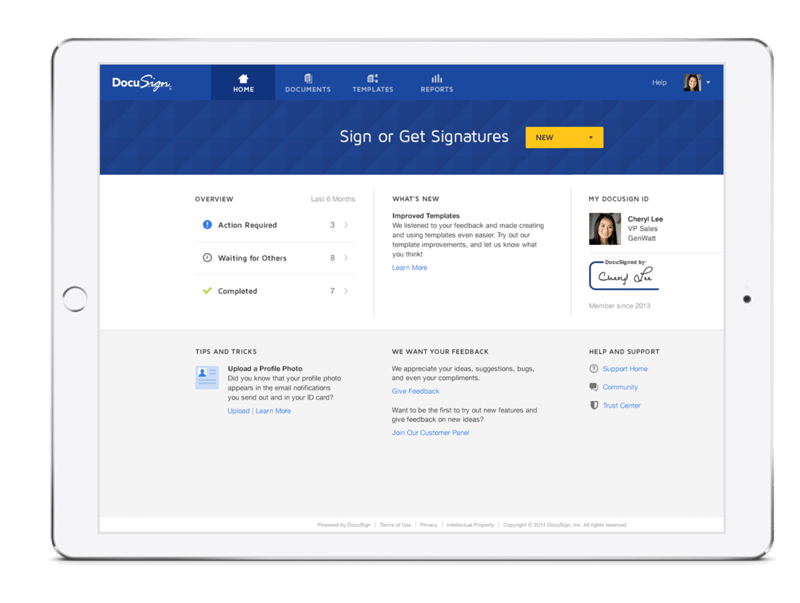 DocuSign is a bit different from the other sales automation tools on this list, but we wanted to highlight it because it's an example of a good tool that integrates with your CRM of choice with its signature API.
DocuSign is a more specific sales automation tool that helps you streamline contract and agreement signing. DocuSign has reliable security features and is built from the ground up to be integrated into your application or website, so theoretically it should work with any CRM as well. DocuSign's plans are separated into their eSignature plans (which allow you to use DocuSign as a standalone tool), real estate-focused plans, and API plans for integrating DocuSign into your website, app, or CRM.
| | |
| --- | --- |
| Sales automation software | Top features |
| Ringy | Full CRM and cloud VoIP solution with click-to-call dialing, lead management, and lead distribution system with tagging, sales pipeline, drip automations, and more |
| Hubspot sales | An all-in-one sales automation software solution that works in tandem with Hubspot's CRM and marketing hub |
| Prospect.io | A robust tool that covers contact management, pipelines, workflows, reporting and forecasting, and more. Integrates with popular CRMs and Zapier |
| Leadfuze | A search engine for leads that uses AI to verify company information. Integrates with popular CRMs and Zapier |
| GrowthGenius | Provides automated and personalized sales prospecting with all-in-one lead generation support. Integrates with Hubspot and Salesflare, with more CRM integrations in the works |
| Docusign | Provides a complete solution for automating and connecting the entire agreement process. Can be integrated into a website or application through their API. |
Frequently Asked Questions (FAQ)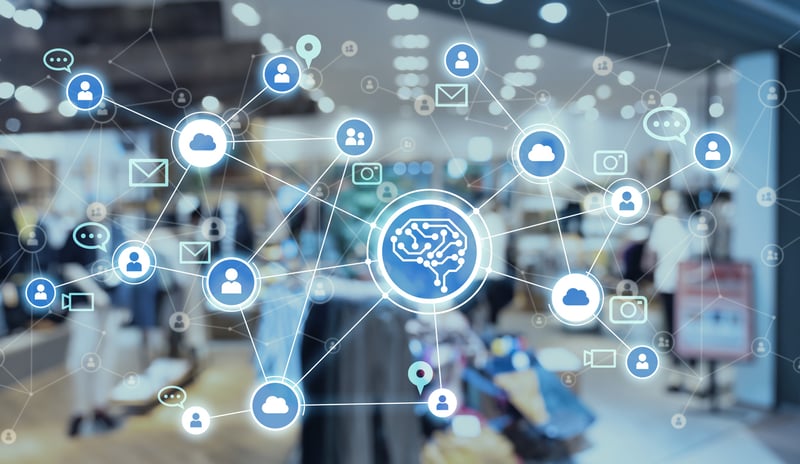 How do sales and marketing automation work together?
In a typical company where there's a sales and marketing team, the marketing team is responsible for doing campaigns, advertising, and more to generate leads to send to the sales team. When these two teams work closely together, they can better understand each other's roles and how they mesh together to get more sales.
Marketing and sales automation tools help both teams streamline processes, as well as identify opportunities and solve problems.
As an example, let's say a marketing team is doing a social media campaign across different social channels, like Facebook, Instagram, LinkedIn, and Pinterest. The leads generated from those campaigns get sent directly to the sales team. The sales team realizes that the best-converting leads tend to come from LinkedIn, so now the marketing team can focus more effort on LinkedIn campaigns than on the other platforms, which would in theory generate even more leads.
What is web-based sales force automation software?
Web-based is simply another term for cloud-based—and in terms of sales automation software, it means that the system is accessible to any team member with an internet connection, regardless of where they are located. The software is also updated in real-time whenever changes are made, so everyone is seeing the same, current version.
What is B2B sales automation?
B2B sales automation is simply a term used to describe business-to-business sales automation. Sales automation tools can be used for any type of business, whether that business sells directly to consumers or to other businesses.
What is Pharma sales force automation?
Pharmaceutical companies rely heavily on marketing and sales, like other industries, to drive business. Sales automation tools for the pharmaceutical industry help automate everyday tasks, manage lots of contacts, and streamline selling processes.
Summary
Sales automation software is meant to streamline the sales process by automating some of the administrative tasks that take up salespeople's time away from selling. There're a lot of different types of sales automation tools, with most focused on lead generation and management. Good sales software should have a good mix of features, integrations, and usability for a reasonable price.
If you're ready to try sales automation software for your business, head on over to our demo page and get a full overview of Ringy's sales automation system.