Selling is easy, right?
You make a pitch-perfect sale, and then repeat the process for the next one million sales.
Okay, we're kidding. We know that selling something—anything—is an art, but even artists follow a process to make their lives easier.
While it's true that no two sales are the same, you don't have to reinvent the wheel each time or wonder why the tactics that made you salesperson of the month in August are not working in September.
That's where the sales cycle comes into the picture.
And that picture becomes perfectly clear at the macro-level. B2B companies without a formally defined sales process show 18% less revenue growth than companies with one.
And we all know that consistently lower revenues can trigger a vicious downward spiral of low profits, cost-cutting, and even layoffs to maintain the bottom line.
There's no need to panic.
Instead, let us show you how an established sales cycle helps companies succeed, month after month.
But before we do any of that, what is the sales cycle, really?
Let's find out.
What is a Sales Cycle?
A sales cycle may be defined as a structured and repeatable process that salespeople should follow when guiding a prospect down the sales funnel, encompassing everything from generating leads to follow-ups.
A clearly defined sales cycle creates clear guidelines for companies to follow and makes it easier to detect possible areas of improvement.
Of course, each sale is different, and sales cycles for various industries vary. But a sales cycle will invariably help you meet your sales goals.
But before we get into how a sales cycle can improve your processes, let's examine the two main types of sales cycles:
| | | |
| --- | --- | --- |
| | B2C Sales Cycle | B2B Sales Cycle |
| Length of process | Time between showing interest in buying and buying your product/service is usually short. | Sales cycles can stretch for months. |
| The number of stakeholders | You need to convince a single consumer to choose your product or service. | You may have to make a successful pitch to multiple stakeholders with potentially different interests. |
| Availability of leads | The number of leads is typically more significant because there are many more people than companies. | Leads are limited, so your understanding of the product or service must be comprehensive. |
Now that you've figured out a sales cycle let's take a quick look at its main advantages:
Using your knowledge of the sales cycle, you can close deals faster.
With a reliable sales cycle in place, you don't need to rely on Lady Luck to smile benevolently on you and can easily repeat your success with another customer.
By breaking down the sales process step by step, specific problem areas can be promptly identified and acted upon.
You can calculate the number of touchpoints with a new customer before signing a contract and get a clear sense of whether your sales cycle is fast or slow compared to industry standards.
Sales Cycle Process
Simply put, a sales cycle process is a step-by-step approach used to carry out a successful sale.

Here's what a typical sales process cycle looks like:
Let's look at the seven steps of a sales cycle carefully:
1. Prospect for leads
Identifying prospects is the first stage of any sales cycle.
But prospecting for leads can be challenging. Since sales reps are constantly under pressure to close more deals, as many as 66% don't dedicate enough time or energy to prospecting. Other factors working against them include lack of motivation and poor research skills.
A sales CRM that tracks, organizes, and manages your lead is just what the doctor ordered.
There are many ways to prospect for leads. For instance, you can scan LinkedIn, look for relevant stories in the news cycle, and scour referrals for prospects who are likely to be interested in your product or service.
Ask yourself these questions to identify prospects:
Which businesses do they work for?
What's the size of their company?
Which department do they work in?
What problem does your product or service solve?
What is the USP of your product or service?
2. Contact potential customers
Once you've identified your prospects, initiate contact. The best way to do this is through research.
The means of contact can be anything from a phone call and email to social media and a formal letter. It helps to have CRM software to search for potential customers and keep track of your growing list.
It also enables us to remember that at this stage, contacting customers through email is 40-times more effective than Facebook and Twitter combined, and its ROI is double that of cold-calling.
3. Qualify leads
In an ideal world, we would all be millionaires in an ideal world, and every lead would become a sale. Alas, we live in the real world.
At least 50% of your prospects won't be a good fit no matter what you're selling.
And just 25% of leads generated by sales teams from marketing strategies are prepared to meet with a sales rep.
This means you have to vet all potential customers.
But the good news is this will save you valuable time and resources as you'll narrow your pitches to qualified leads. You can use robust CRM software to help with this.
Pay attention to whether your leads genuinely have a strong need for the product or service, how urgent is their requirement, if they can afford it, and if they have the authority to approve the sale.
4. Present to prospects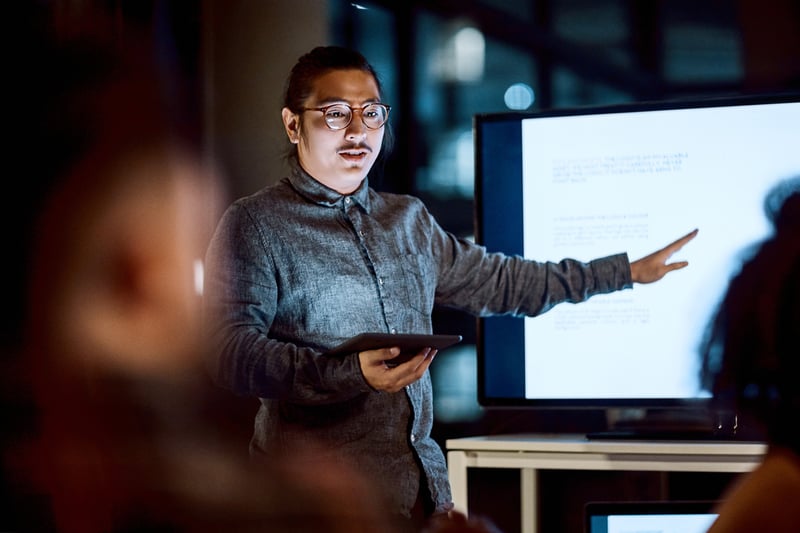 Make or break time!
This stage, which can be an in-person meeting, requires a lot of homework.
Keep your pitch personalized, highlight the specific problem the customer is facing, and explain how precisely your product solves it.
After a presentation, 19 of 20 attendees don't remember the statistics, but 63% remember stories. That's why business and sales are about compelling storytelling.
Take your prospects on a thoughtful journey of discovery, with a beginning, middle and end—and stop being a data dump.
5. Overcome customer objections
This is where you put your listening skills to use. Most clients will have questions about your product or seek clarifications on some aspects of it.
A common mistake that inexperienced sales reps make is telling the customer that they're wrong or getting into an argument with the prospects. Such strong-arm tactics rarely work, and they only undermine any trust you've built so far.
Instead, when an objection arises, you need to be very aware of where you are in the sales cycle, the needs of the prospect, and the nature of the deal you're trying to close.
Let them know that you understand their concerns, ask thoughtful and open-ended questions, show empathy, and reframe your pitch to overcome their objections.
6. Close the deal
Closing the deal is like a delicate dance, where you have to tailor your final pitch to meet the mood and enthusiasm level of the customer.
But that's easier said than done. About 48% of sales calls end without an attempt to close the deal, and the national sales closing rate is only 27%.
When closing the sale, keep these things in mind:
Ask questions about their concerns instead of making a hard pitch.
Ask soft questions like, 'Based on our conversation, do you feel I have a good understanding of the issues you are facing?'
Friendliness is essential; chattiness not so much. Your would-be customers will lose interest if you frequently diverge from the script.
You'll give yourself a bigger chance of success if you use social media more effectively. As many as 54% of salespeople can track closed sales through social media engagement.
7. Nurture new customers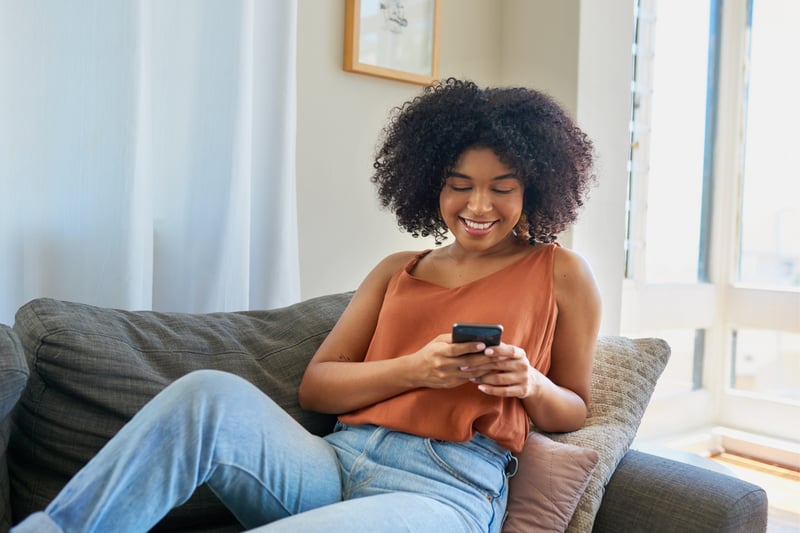 This sale might be done, but remember, it's called a 'cycle.' This is your big chance to find newer prospects.
Think about this: In B2B, 65% of a company's new sales come from referrals.
On the flip side, though 91% of customers say they would happily give referrals, only 11% of salespeople ask for one.
To ensure your referral success rate is high, focus on customers who you know are happy about the sale and have given good feedback.
The timing is important too, but you need to be intuitive. Some sales reps ask for referrals immediately after the purchase. Others wait for months so that customers have had a chance to use and test the product.
Remember, loyal customers spend 33% more per order than others. So retaining old customers should be an essential element of your referral planning.
Sales Cycle Management
Sales cycle management is a set of practical techniques and methods that allows you to improve a sales cycle. It's employed by salespeople and managers to keep track of the sales process and search for changes in market trends.
Good sales cycle management is closely linked to the length of a sales cycle.
Here are some ways to manage a sales cycle:
1. Automate low-value tasks
Sales cycle length is the number of days it takes to complete a sale, starting from the initial contact with a prospect and ending at the point when the deal is closed.
To get better metrics, many companies calculate it by adding the number of days and dividing it by the number of sales. For instance, if three sales take 40, 50, and 60 days each to complete, the average sales cycle will be (40+50+60)/3 or 50.
Clearly, the smaller the sales cycle length, the better.
An average sales rep spends just (gasp!) 35.2% of their time selling. The rest of it enters a black hole of low-value work, including administrative and service tasks.
One way to tackle this problem is by outsourcing tasks like data entry and scheduling.
But an even better method is automation. Use a cutting-edge CRM system that will do all these mundane but crucial tasks for you.
2. Align sales with your marketing team
In the old days (which means the 20th century), sales and marketing used to work pretty much independently. Those days are supposed to be over, but a lack of coordination between the two departments is still rampant.
By properly aligning the two, you will increase revenue by as much as 34% and get faster growth rates and profits.
Companies that successfully aligned sales and marketing teams saw 27% more rapid profit growth and 24% faster growth rates over a year.
Here's how you can sync your marketing and sales teams:
Meet regularly. 33% of sales and marketing teams fail to meet periodically. Set aside time so that the two groups can share resources, processes, and best practices on both ends.
Have a standard set of definitions. This promotes clear communication and ensures both teams are on the same page.
Agree on the ideal customer profile to plan and execute marketing and sales strategies.
Content creation must be strategic. Inputs from both sales and marketing must go into making content across all channels.
You can use CRM software with in-built marketing automation features to align sales and marketing.
3. Follow up diligently
The most successful salespeople have one thing in common – they always follow up. On average, just 2% of sales are made at the first point of contact. So if you don't follow up at all, you're potentially missing 98% of sales opportunities.
Don't give up after your first contact is made. Unfortunately, too many sales reps do just that.
44% of salespeople give up after just one follow-up attempt, and 60% of customers say 'no' four times before saying yes.
If 2 or 3 emails don't get a response, try calling. But space out your follow-up attempts so that the customer doesn't get annoyed.
4. Prioritize your prospects
This may be done by leveraging your existing customer base, targeting companies that are on a high growth trajectory or have received recent funding, and focusing on sectors that are on an upswing.
Salespeople who prioritized lead lists end up taking 20% more actions per lead. And 83% of companies that don't have a lead prioritization system in place register a below-average conversion rate.
You can gauge who constitutes a better prospect by their title and seniority, the industry they work in, and how critical and urgent is their need for your service or product.
5. Omnichannel is the new normal
Big B2B players are making omnichannel sales the new normal. Customers use different sales channels—such as face-to-face, online chat, and video-conferencing—at different steps of the buying journey.
Today, 94% of B2B decision-makers believe that the new omnichannel sales model is as practical or more effective than the sales model they used before the pandemic.
E-commerce is for the first time surpassing in-person selling as a sales channel.
The result is that multiple channels are the way to go, and you will have to tweak your sales strategy depending on what the data for your particular industry reveal.
Sales Cycle for Different Fields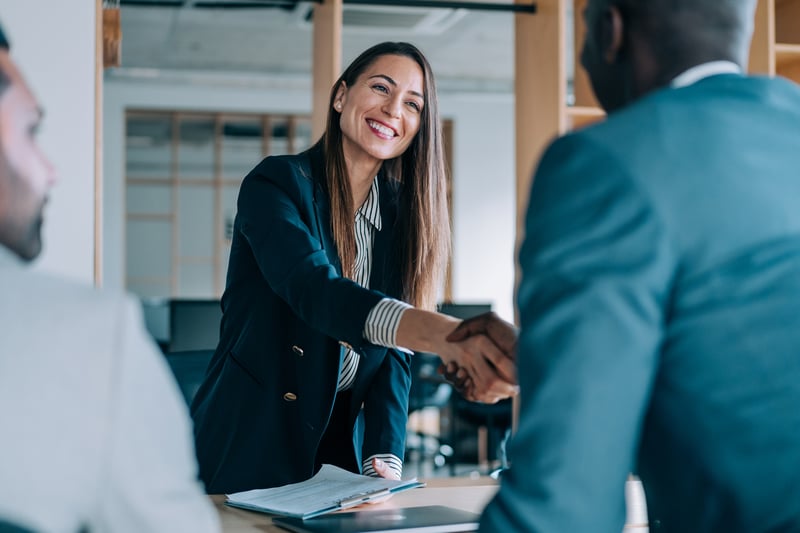 Real estate
In the last 15 years, real estate in America has moved from a B2C business to a predominantly B2B affair.
To succeed in this very competitive and often volatile market:
Use data to understand your customers' needs; analyze investment trends in the area; find out who the deep-pocketed global buyers are.
Study how the real estate sales cycle has changed. Big names in search and mortgage have started to own the entire client experience so that it's often a one-stop-shop for customers looking to buy a home.
For international buyers, know where to pitch. For instance, ListGlobally is an aggregator catering to global clients.
Higher education
The sales cycle in higher education tends to be a slow process, as many stakeholders are involved in decision-making. Here are some tips to keep in mind:
Identify the key decision-makers as early as possible. Is there a committee or president who will take the final call?
The budget cycle of the school will determine when funds are available for your product or service. Plan accordingly.
Schools and universities are often run according to precisely laid out rules. Make sure you are very familiar with them and follow norms.
SaaS
SaaS sales involve selling subscription access to cloud-hosted software. Here is how you can get the most out of the sales cycle:
Don't stretch the trial period. Shorter trial periods help users quickly test the product.
Set up an email drip campaign to remind the client of the product during the free trial.
A quick, focused product demo followed by a Q&A session for the entire team that may use the product boosts confidence in the product.
HR and recruiting
Selling a tech product to HR is a specialized and unique process because it has to meet the requirements of HR and the employees of the company.
Here are some key things to know about this sales cycle:
Using technology smoothly is critical to the employee's level of satisfaction in their workplace. So, that will be a crucial priority for HR.
The sales rep will have to convince HR about how well employees can communicate with various levels of hierarchy through the tech.
Success in the sales cycle comes from a deep understanding of the company's culture, values, and needs. So extensive research before making any pitch is mandatory.
Sales Cycle Examples
1. Kuno Creative
Through research, the Kuno team realized that older adults often don't know they can safely remain in their homes as they age. Kuno Creative created blog posts, ebooks, infographics, and other great content to educate them about their options.
The inbound marketing agency further used Google AdWords to promote offers like live seminars and webinars and marketing automation to nurture sales prospects.
As a result, Continuing Care Retirement Community (CCRC) with At-Home Services saw a:
42-month decrease in the sales cycle with half of the new sales
24% decrease in CAC, and services expanded to 3 new locations
95% YOY increase in bottom-of-sales funnel offers
2. JuiceBar
Another sales cycle example, is JuiceBar, a full-service provider for electric vehicle (EV) charging stations, which uses Pipedrive's easy import tools and ability to undo large and small data imports to obtain better data on its CRM.
Pipedrive also helps JuiceBar refine the leads they should be targeting and the method of targeting them.
As a result:
JuiceBar grew from 7 to 17 active Pipedrive users in 18 months
Workflow automation saved them from hundreds of hours of data re-entry
The sales cycle was cut in half
3. G2
ROI Hunter is a product marketing platform (PMP) that helps e-commerce retailers automate and scale digital promotions for better profits and sustainable growth.
ROI Hunter wanted to increase its brand presence and boost consumer confidence. So it sought the services of G2, where people go "to research, compare, and buy software and services."
This partnership helped ROI Hunter connect with customers, give prospects the confidence to make purchasing decisions, and provide social proof.
Consequently, it has seen a:
20% shorter sales cycle compared to the previous year
57% peak improvement in sales efficiency YoY
Rethinking the Sales Cycle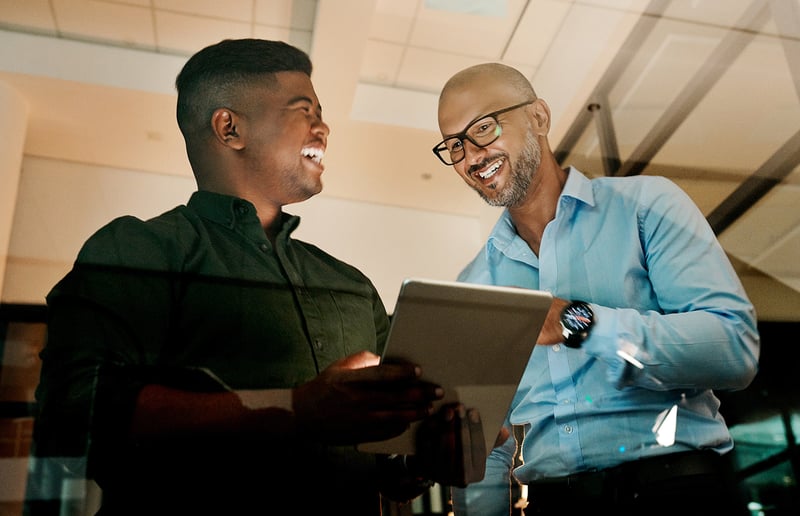 The sales cycle is not cast in stone, and as technologies and businesses evolve, sales cycles of the future will reflect those changes.
Here are some of the critical things to look out for in this Brave New World:
The future of sales cycles is hybrid
Hybrid selling picked up pace during the pandemic, and it is here to stay. To succeed in the medium term, B2B organizations are expected to shift to a sales team that is more hybrid.
A hybrid sales model combines digital and in-person outreach for B2B sales. It caters to a customer's preference for digital interactions and uses an omnichannel approach to engage with sales leads and give more information about a product or service.
Focus on the customer experience
About 80% of SaaS buyers find the buying process too cumbersome. The list of complaints includes too many steps and a lot of paperwork.
Sales reps will have to find new ways to address these pain points over the next decade.
For instance, when it comes to buying SaaS software, respondents said they desired a simplified and faster process with more self-service options and helped with calculating the ROI of the purchase.
Greater specialization is on the horizon
Another possible change is that different members of the sales team might start specializing in various stages of the sales cycle.
It's well known that sales reps spend 64% of their time, on average, on non-selling tasks. So it makes sense from this point of view to focus on a single charge (i.e., researching prospects) and do it all day.
This also means the person who does the prospecting and outreach might be different from the one who closes the sale.
Conclusion
When you take a deep dive into the seven stages of the customer sales cycle, you'll discover how success in sales can become a planned and predictable affair.
And by using sales cycle management methods, you'll squeeze more out of each of the stages.
But the art of closing the deal is also a science, with new data and tools like cold calling software to back the sales force on the ground.
The business sales cycle will evolve into a more hybrid mode in five years. And you will be at the forefront of this transformation, no matter how choppy the post-pandemic waters.
So don't waste time and contact Ringy today to request a demo!