Right now, you're climbing an ever-growing mountain of leads, call lists, unopened emails, and soul-destroying admin tasks.

Every day, you think to yourself - I wish I had 3 of me to get everything done.
We have the answer. No, it's not ultra-fast clone technology, that would be problematic. But, it's the next best thing.
A way to stay in constant contact with your prospects without even lifting a finger. A way to focus on making sales while leads are nurtured in the background. A way to eliminate repetitive administrative tasks so you can focus on what matters most.
It's called a drip campaign.
We'll show you what a marketing drip campaign is, how they work, and how you can use them to drive engagement and sales for your business.
If you're looking to maximize efficiency and automate the personal connections that customers crave, you've come to the right place.
Let's get started.
What Are Drip Campaigns?
Drip campaigns are the perfect example of how automation and personalization enhance sales and marketing.
Put simply, a drip campaign is a set of messages sent automatically to a specific group of prospects at strategic intervals, such as:
Fresh leads
Newsletter subscribers
Customers who haven't upgraded their plan (yet)
They were first created to leverage the famous 'law of 29' that transformed the way we look at marketing.
You might think you can pitch like Jordan Belfort, but the chances of turning a cold lead into a raving customer after one conversation are pretty low.
In reality, it takes multiple 'touches' (whether it's 29, 69, or 3 is up for debate) using relevant marketing messages and valuable content to slowly nurture a lead until you've won them over.
Obviously, no company or sales team has the time or the resource to gently nudge every single prospect and wait patiently by the phone.
A strategic, well-timed drip campaign solves this problem by taking care of the lead nurture process for thousands of prospects.
Once you've created your 'drips' and established your audience segments, all you need to do is launch the campaign and let it run in the background while you focus on important tasks.
A highly targeted, well-written drip email campaign template can get 70% more open rates and 30% more open rates than other forms of email marketing. That's a game-changer for your business.
3 Types of Drip Campaigns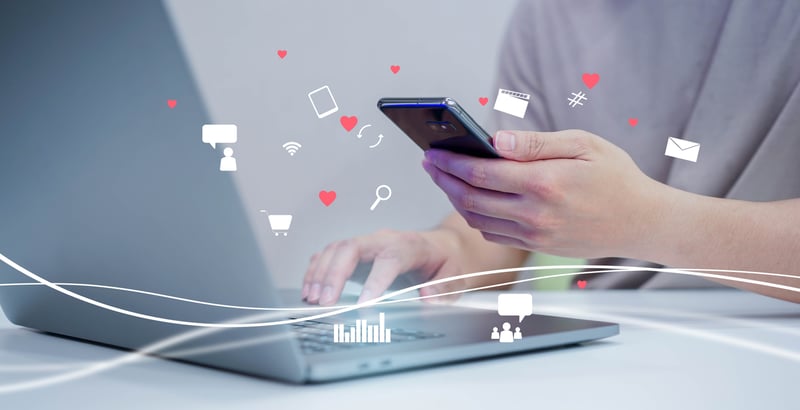 A marketing drip campaign can be highly adaptable. You can finetune the drip campaign framework to target, nurture, and persuade audiences to continue to interact with your brand by providing a path of actions to take, whether its downloading a resource, watching a video, or clicking the "buy" button.
A typical drip campaign flowchart looks like this:
Customer clicks on a call to action
The call to action asks for an email address
The customer enters their email address and receives an automated confirmation email
The customer opens the confirmation email and clicks through on an included link to a purchase or download
A marketing drip campaign can engage customers through email, SMS, or both.
Drip Email Campaign
Email is the bread and butter of marketing messages. The vast majority of adults have an email inbox that they check daily. If your email appears at the top around once per week, there's a high chance you'll get those click-throughs.
Automated email marketing is at the heart of the drip email campaign. Emails are sent to customers and prospects at specific times or when a specific action is completed.
SMS Drip Campaign
Then there's texting. Younger audiences, in particular, tend to prefer SMS because it's fast, convenient, and compatible with other activities. That's great news for your sales team because SMS open rates are as high as 98% compared to 20% of emails.
An SMS drip campaign works similarly to the drip email campaign where an automated response is sent out based on an action. However, SMS drip campaigns can also be triggered based on other factors like location.
Email and SMS are the essential ingredients of any marketing drip campaign. But, you won't see results without the machine that brings them together.
With the right drip CRM, you can build, segment, schedule, and launch countless drip campaigns to as many prospects as you want.
With both automation and personalization, a CRM keeps your drip campaign running on autopilot. When it's time to close the sale, it'll let you know!
How Drip Campaigns Work for Different Industries
A drip campaign can be fine-tuned to get results for many different industries. We'll cover the following:
Insurance
Finance
Law
SaaS
Small business
Coaches and courses
Insurance
Cold-calling for insurance is hard - really hard. People rarely think about insurance until they need it. But when they do, will your company be top-of-mind?
That's where drip campaigns can be highly effective for insurance companies. Develop a tailored drip campaign centered around each type of insurance you provide.
When a lead requests a quote from your website, add them to the corresponding campaign for the policy they were interested in. When the time comes, they'll know where to find you.
Finance
The relationship between financial advisors and their clients hinges on trust and understanding. You're not just gonna trust any old guy in a suit with your savings, right?
A drip campaign that focuses on building trust and demonstrating expertise is going to nurture your prospects by educating them on relevant topics. Offer newsletter subscriptions, eBooks, or seminars, and plug the leads into your campaign.
Law
Drip campaigns can boost client acquisition for law firms in many different ways, depending on your target audience and your firm's specialty. Here are a few popular strategies:
A simple newsletter providing education about popular services
More specialized thought-leadership for targeted prospects showing interest in certain services
A reminder for current clients about upcoming deadlines for documentation
SaaS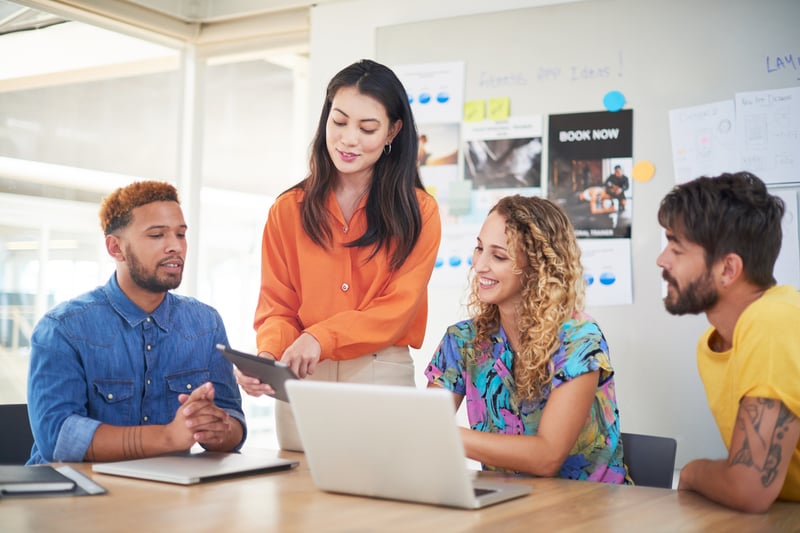 Drip campaigns are important in a heavily digitized industry such as SaaS. The journey from a prospect to a customer can take some time for SaaS companies.
To speed up the process, prospects need to be educated on the importance of the product and how it can improve their lives.
A strategic drip campaign should grab leads from eBooks, landing pages, surveys, case studies, and free trials, and feed them engaging content every fortnight or so.
The 5 Benefits of Drip Campaigns
We've barely scratched the surface of how drip campaigns can be useful to different industries.
Now, let's dive a little deeper.
Save Time and Create Efficiency
When a sales team is efficient, agents can focus their attention on the tasks that get the most results.
But, what gets in the way? Mundane, repetitive, admin tasks, such as:
Typing up emails
Entering contact information
Keeping up with communication
Prioritizing leads
The answer to efficiency in a sales team comes down to one thing - automation.
Once built and implemented, drip campaigns are a fully automated marketing tool. Finally, your team can focus on important tasks while potential customers are getting the attention they need.
Boost Customer Engagement and Loyalty
By personalizing drip campaigns based on your audience's interests and behavior, you're guaranteed to increase engagement.
For example, if a prospect signs up for an eBook about health insurance, you can add them to a drip campaign specifically geared towards that service.
As they receive tailored messages based on their interests, prospects are more likely to not only read the whole message -but also respond!
Send the Right Message at the Right Time
Drip campaigns are a set-and-forget task that will keep getting results.
With just a few hours of work, you can plan out weeks or even months of communications in advance. You won't have to rack your brain on the way to work, wondering what type of message to send to your audience.
With increased 'drips' sent over a longer cycle, prospects are more likely to receive the message that prompts a response.
Create a Lead Nurturing Marketing Funnel
According to Adobe Marketo Engage, at least 50% of your leads aren't interested in buying from you right off the bat - even if they've filled a cart or requested a quote.
In fact, it's a lot worse in industries like eCommerce, where only 2% of traffic actually converts to real buyers on average.
However, with drip campaigns, you can generate 50% more sales-ready leads at a 33% lower cost. And the best thing is - it'll run in the background while you focus on important calls!
Increase Brand Awareness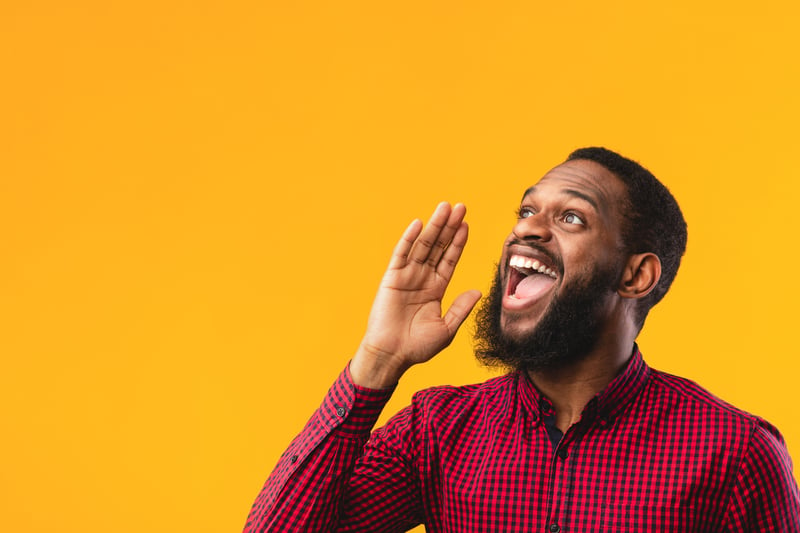 Drip campaigns are the perfect opportunity to showcase what your brand is all about and why customers should want to get involved. That means getting creative with your emails. Need some ideas? Here are a couple of winners:
Use memes or GIFs
Include colloquial and conversational language
Reference pop culture or local news (where appropriate)
Directly compare your product to a competitor
Share a success story from another customer
How to Choose a Drip Campaign Software
To harness the power of a drip campaign, you need a smart and intuitive software platform that makes it easy to build, tailor, and launch your campaigns to as many segments as you like.
In fact, your chance of success hugely depends on the software you use. For instance, entry-level software may not have the necessary backend, personalization, or automation features that give your campaign an edge.
You don't want to spend hours fixing your drip campaign when you should be making calls - what a waste of time!
Here a table showing the most important factors you need to consider and how they stack up:
| | |
| --- | --- |
| What to look for | Why? |
| Segmenting, templates, and workflow builder features | To send strategically personalized messages to your prospects, you need a platform that allows you to group them, apply tailor-made templates, and clearly visualize the drip campaign. |
| Ease of use | Your software has to make sense, otherwise, you'll waste more time hiking up a steep learning curve. The best platforms are intuitive because they were made by salespeople, for salespeople. |
| Affordability | If you're just trying to test the waters or working with a tight budget, opt for software that provides a decent range of features and analytics reporting at a competitive price. |
| Personalization | AI features that automatically locate and utilize lead's details (for example, their name, location, and service of interest) will both save you time and make your campaign more personal and effective |
| Analytics | The best drip campaign software provides real-time reports showing you how prospects are responding to your campaign. With this information at your fingertips, you can change what isn't working and capitalize on what is working. |
| Integrations | A drip campaign software only works well if it fits perfectly with the other tools you use every day. Check whether the software integrates with your email inbox, your appointment scheduler, and your CRM - even better, find a sales CRM that combines all of these things into one platform. |
Drip Campaign Inspo
Want to see these drip campaign tools and techniques at work? Here are some real-life drip campaign examples to inspire you:
1. Welcome Campaigns: Zombie Runs
Zombies Run is a running app designed to gamify your running sessions. It aims to create an immersive experience for users, with a great backstory, running missions, and survival hacks. Here's a part of its welcome email series, triggered after a user reaches a 25km milestone with the app: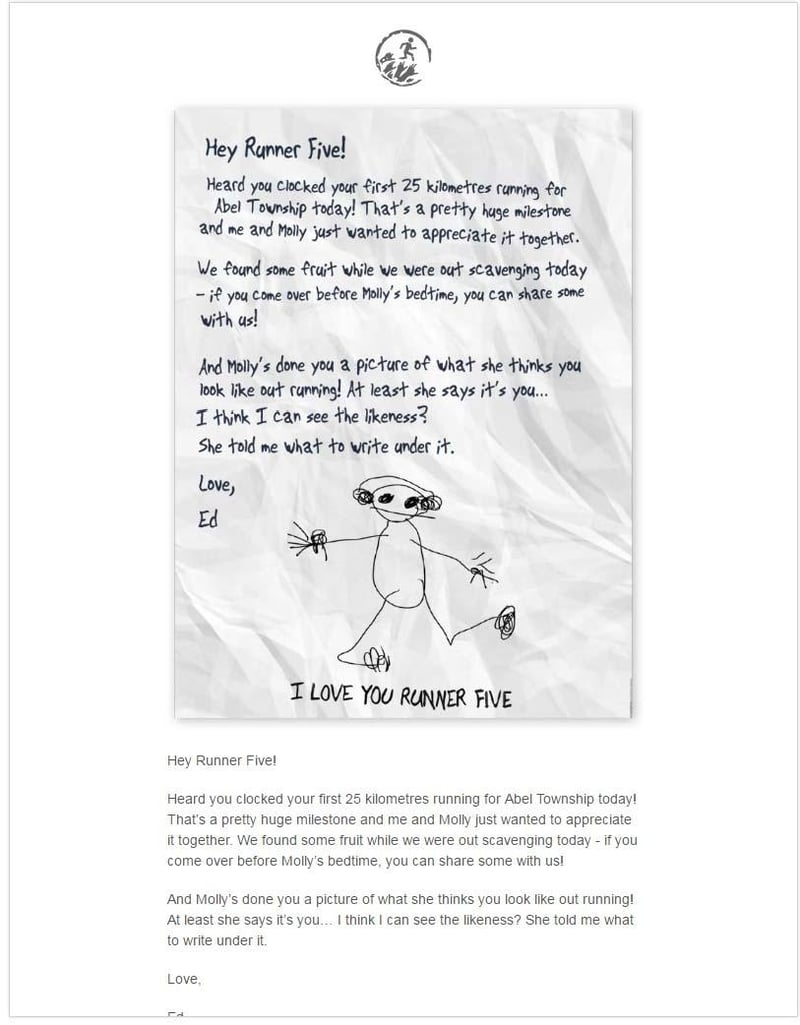 2. Lead Nurturing: ClickEQ.com
Nurturing leads means giving them what they need to address their pain points over time - to the point where they trust that you've got their best interest at heart and they develop enough confidence in you to shell out funds for your product.
Check out how Wesley Parker from ClickEQ.com, a PPC website, identifies the most important pain points of new subscribers and the best segments to place them: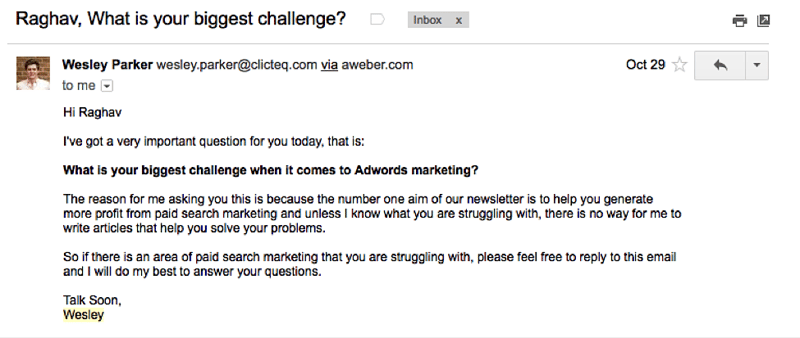 3. Retargeting/Win-Back Campaign: Airbnb
Here's how Airbnb leads potential customers back to rental options they were considering but didn't act on: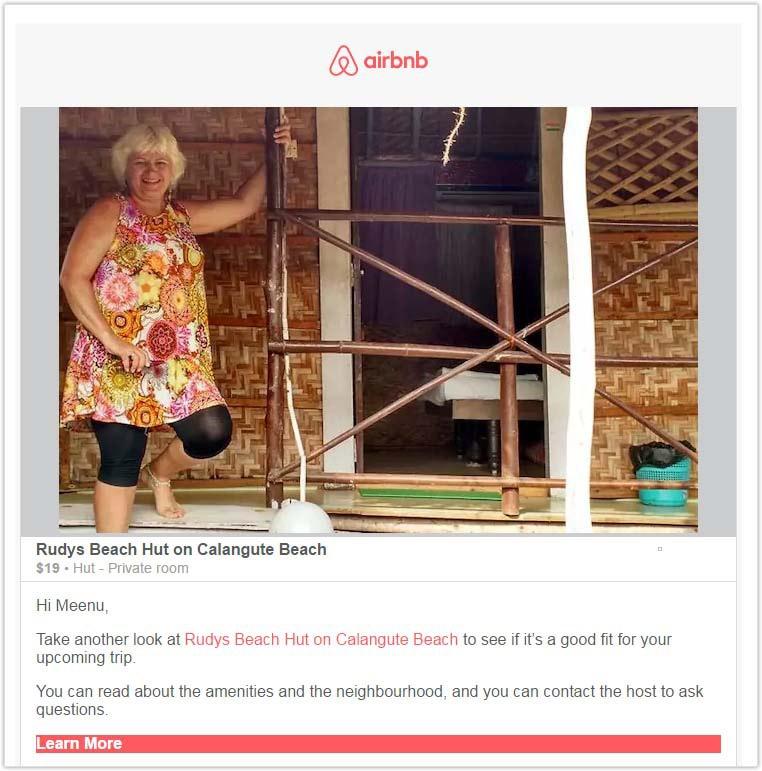 Subscribers who still don't respond after this message get another one offering more similar options: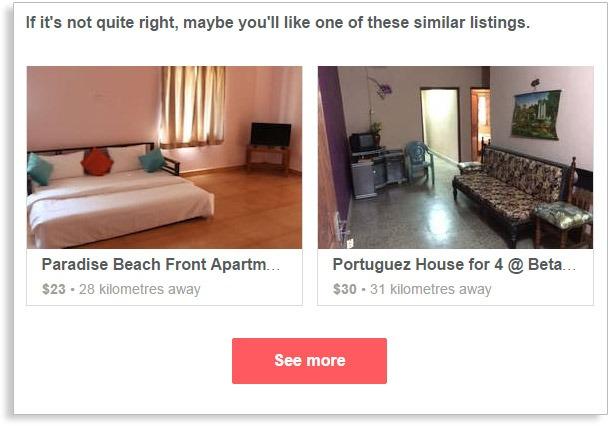 Drip Email Campaign Examples
SMS Drip Campaign Examples
An SMS with a sale or promotional offer may be sent to a customer who is in close proximity to one of the business's brick-and-mortar retail store locations, to entice the customer to stop and visit.
A web form on the homepage of a business's website may ask the customer to enter their email address to receive a discount code to use on their next purchase. In the email confirmation message that's sent automatically, it could ask the customer to enter their phone number at another link to receive sales and promotions updates via SMS.
An automated text message can be sent to the new subscribers to welcome them to the service, plus act as a confirmation message that their number has been successfully added.
Drip Email Campaign Examples
A targeted email may be sent out to a potential customer who opened the product demo they downloaded, giving them more information on how to get started with the software.
A potential customer that downloaded a gated piece of content, such as a whitepaper, is sent another related resource (such as a link to a blog post) to check out.
A potential customer abandons their cart before completing a purchase, so an automated email is sent to them with a discount code to entice them to complete their order.
Drip Campaign Templates (That You Can Copy Today)
Building a drip campaign template completely from scratch can be challenging - especially if you have a mountain of other tasks to complete!
To help get you started, we've put together some basic templates for different types of drip campaigns.
Use these templates as the skeleton of your campaign, adding creative elements to showcase your brand and establish a connection with your prospect.
Let's take a look at templates for:
Welcoming
Onboarding
Retargeting
1. Welcoming:
Hi [name],
Thank you for [signing up/submitting your profile/requesting more information]. We're excited about it and gladly welcome [a product lover/fan/enthusiast] like us to our platform!
I approved you for [product, service, program] so you can [enjoy the benefits of having them] in your [personal life, career, home].
Thanks again, welcome aboard, and [enjoy your product/service/program]!
[Your name]
With this short, incisive template, you can make the new subscriber feel valued and appreciated and also make them appreciate the solutions recommended.
2. Onboarding:
Hi [Prospect],
My company, [Company name], gives you [unique value propositions], providing you with [benefits].
You pay for performance, so if we don't deliver [company benefits], we don't get paid. Who would be the best person to speak with at [prospect's company] or what would be the best time to speak with you?
Best,
[Your name]
This message follows up on the welcome messages, first with a refresher of the company's unique value propositions and benefits. It then closes with a hook by suggesting arrangements be made for a proper introduction or presentation.
3. Retargeting:
Hi [Prospect],
I wanted to make sure you saw my earlier message. I'd like to learn about [your pain points].
If you are the appropriate person to speak with, what does your calendar look like early next week? If not, who do you recommend I talk to?
- [Your name]
With this template, you're gradually crawling your way up a prospect's calendar. You'll stay top of mind, reminding them that the perfect product or service provider is ready to help.
5 Steps to Set-Up Your Drip Campaign
So, we've covered a lot so far.
Now you know the vital components of successful drip campaigns. We love sharing this kind of information with people just like you on our website. So we've studied the best tools to use as well as real-life examples that work and drip campaign templates to help you get started.
At this point, you just want to get started.
Here's an easy step-by-step guide to launching your first drip campaign:
Identify your target audience
Write your emails
Map out the campaign
Roll out the drip campaign
Monitor and optimize the campaign
1. Identify & Group Your Leads
The success of a drip campaign hinges on how you segment your audience. You've got to determine and then designate each behavior and group of leads to a tailor-made campaign.
Your drips are based on two kinds of triggers - an action within your site, or a key piece of demographic information.
Some action examples include - subscribing to a newsletter, downloading a free trial, or making a purchase.
Some demographic examples include - users who haven't used your app for a few days, customers who bought from you last year, users who started doing something with your app but stopped halfway through.
A clever sales CRM will help you identify and group these leads for your campaigns. Even better, it'll do it for you.
2. Design & Write Your Messages
You've identified and grouped all your leads. Now, how are you going to get their attention, educate them, and entertain them with your messages?
You can either copy down the templates we've provided above or craft unique messages depending on how confident you feel.
The best drip campaign software also provides a rich collection of industry-specific drip email campaign templates for different types of campaigns.
3. Map Out The Campaign
Now, how do you want your subscribers to be moved around different segments? A basic sequence you can consider is: sign up/onboarding > lead nurturing > product/service pitches > after-sales support.
Now, you need to plan out finer details like:
How many emails you need in each series (some series like lead nurturing will require more emails than others like unsubscribe or abandon cart, where the client can easily get irritated by one-too-many mails).
How to work triggers into your messages (do you want the readers to carry out social shares, submit requests/forms, click on certain links, or visit specific web pages)
How to measure success
4. Roll Out Your Drip Campaign
After assembling all these components, you can then proceed to launch out. Your drip campaigns are ready to roll!
The best sales CRM's will let you roll out dozens of campaigns within minutes, and keep you updated as messages are opened and responses roll in.
With just a few automated drip campaigns running in the background, you'll be scaling your efforts and getting better results - faster.
5. Monitor and Optimize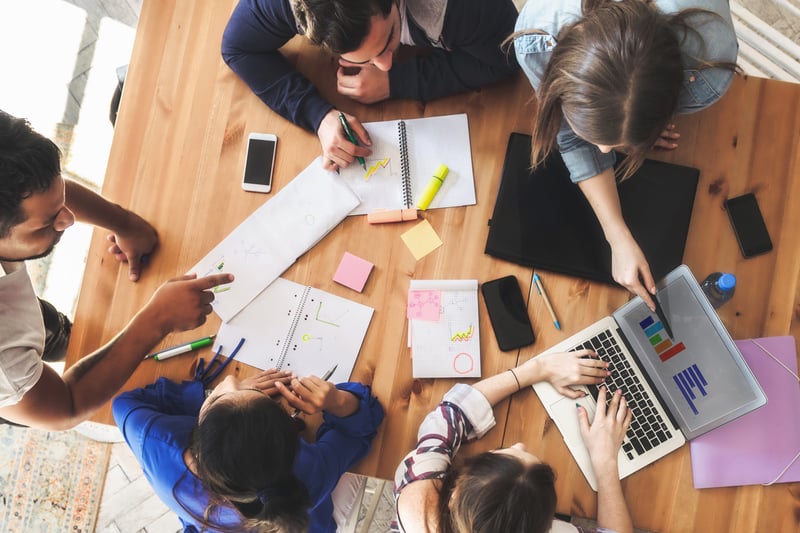 While your campaign runs on auto-pilot, you might want to keep an eye out on things. You need to keep track of the key performance indexes of your campaign.
If possible, you can carry out A/B split tests with different templates, or tweak various aspects of the campaigns based on analytics insights.
Here's a table showing how an example of a good drip campaign strategy:
| | | |
| --- | --- | --- |
| Triggers (Actions or demographics) | Type of Campaign or Segment | Goals |
| Subscribes to newsletters | Welcome/onboarding | Increase brand awareness, build a sales pitch |
| Downloads a lead-generation resource | Onboarding, retargeting | Onboard customer, promote products or service, gather customer feedback, |
| Signs up for something but doesn't return for over a week | Retargeting/abandoned cart | Boost engagement, promote product or service, gather feedback, increase free to paid conversions, increase sales and revenue |
| Makes a purchase or registers for an event | Post-purchase, lead nurturing | onboarding, gather feedback, pitch an upsell or cross-sell, improve customer experience |
| Made a purchase a long time ago | Post-purchase, retargeting | Give more relevant recommendations, boost engagement rates, improve customer experience |
Drip Campaign vs Nurture Campaign
A drip campaign sends out automated email or SMS messages on a prescheduled basis, or when a customer or prospect performs a specific action on a website (e.g., downloading a resource, or signing up for a newsletter).
An email nurture campaign, on the other hand, is aimed at guiding a prospect through the buying process. Nurture campaigns often use personalized behavioral data to determine the best way to encourage a prospect to move forward in the buying journey. For instance, data such as how many times they've visited your website, how many blog posts they've read, or if they're subscribed to any of your social media channels could potentially be used to influence the next steps.
Conclusion: Launch killer drip campaigns with Ringy
So, there you have it. Drip campaigns are the answer. Finally, you can automate lead nurturing without compromising on personal connections with your audience.
The only thing you need now is a full-scale sales CRM that makes it easy to launch exceptional drip campaigns while winning at every other aspect of your sales role.
That's where Ringy comes in. Ringy was designed to help salespeople scale up their efforts and focus their energy on the tasks that get results.
(Check out the reviews just to find out about the results our teams find.)
With Ringy, you can launch outstanding drip campaigns, call more prospects, send SMS and emails, schedule meetings, and track your progress - all in one intuitive interface. Finally, you can access all the features of a top-shelf CRM without the premium price tag.
Request a demo and one of our team will show you what we're made of.