Is your sales team looking a little sluggish?
Do you feel the team morale isn't where it should be, and you want to do something about it?
Good choice! The morale of a team has determined the success of groups since antiquity, and it's no different now.
A company with a motivated sales team will steamroll its less-motivated competition nine times out of ten, and you wouldn't want that to happen to you, do you?
No, you want to awaken the killer instinct. You want to see the Eye of the Tiger.
You want them to look like this:
And that's where a sales incentive plan comes into play. It has the power to boost performance and improve the overall culture of your company.
So keep reading to find out exactly what you can do to boost sales and take your team to the next level.
What is a Sales Incentive Plan?
A sales incentive plan is a way to motivate salespeople to hit and exceed their sales targets by offering them various rewards, whether they be monetary or otherwise.
Sales incentives are used for one reason and one reason only – to provide salespeople with the incentive to sell.
Shocking, we know.
So a sales incentive plan is a devised strategy for how and when to employ those incentives.
Getting a sales incentive plan right is a tricky business. The plan must be designed in such a way that your salespeople will be genuinely motivated by it. Offering them two pieces of chocolate simply won't do.
But on the other hand, your sales incentive plan can't be so over-the-top that your company can't afford to run it for more than one month.
See, if your incentives are too big in the beginning, and you realize later that you have to tone it down, it might mean that your salespeople might end up even less motivated than they were in the beginning.
Think of it like this: you're offered $1,000 to exceed your sales projections. You work all month, achieve the result, and get the money. But then the next month, your manager asks you to exceed your projections again, but this time only offers $300 dollars as a reward.
Inevitably, you might feel cheated because you've begun to associate a certain level of success with a certain reward. That's why managers need to be very careful with what they offer.
The name of the game is finding the right balance. Sales incentives on their own won't quadruple the number of deals your sales reps close each month and turn your company into a juggernaut, so don't even try.
But if a company hits the balance correctly, sales incentives might provide their teams with that added boost that results in a 5% or 10% increase in closed deals.
And it's those improvements that end up making all the difference.
The Efficiency of Sales Incentive Plan
Sales incentive plans have the potential to be extremely effective tools in the hands of sales managers looking to stimulate growth. Take these two statistics into account:
A study has found that 90% of top-performing companies use a sales incentive plan.
Sales incentive plans can potentially increase sales by as much as 44%.
The success of a sales incentive plan is largely dependent on the details of the plan in question. If sales managers get the sales incentive plan wrong, then they can kiss all the potential benefits of it goodbye.
But if they get them right, it's another matter.
And it's crucial that they get them right because only 6% of managers are confident their team will hit their sales projections. That is a ridiculously small number, and sales incentive plans can go a long way to helping it grow.
But you need the right combination of rewards. Companies need to discover what it is that makes their employees tick. What makes them sit up and pay attention? What might trigger that extra burst of motivation?
The answer might not always be the obvious one. For example, most people might assume that money is the strongest motivator, but research has found that up to 50% of sales reps prefer incentives that focus solely on being presented with an award.
You know, a shiny trophy, preferably presented to them in public where they can smile for the camera and have their Oscar moment.
It might mean a great deal to the employee and cost the company almost nothing. That's why it's important to find out what people want – it might turn out to be cheaper than what you planned to give them.
So hitting the right balance might be cheaper, but it will definitely be more effective. Companies that offered the correct reward to their sales reps reported a 79% success rate in achieving their sales goals.
How to Create a Sales Incentive Plan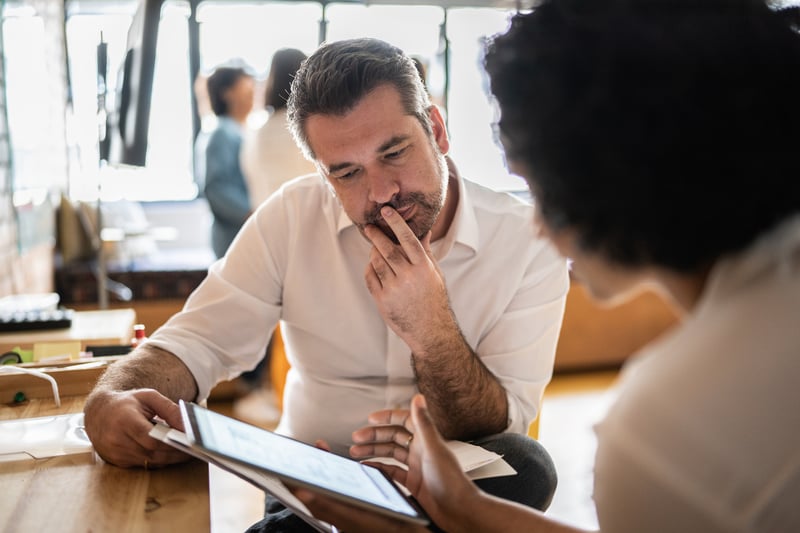 When it comes to sales incentive plans and balancing the equation, there are a number of factors every manager should keep in mind.
For one, it's very important to motivate the right behavior. If management aligns incentives with the overarching goals of the business, it provides clarity to sales reps. They know what is expected of them, they know what to focus on, and they can prioritize accordingly in order to reach the outlined objectives.
It's also important to remember the 80/20 rule. It states that 20% of sales reps will achieve 80% of sales within any given organization. The company's sales incentive plan needs to reflect that.
Incentive plans need to reward the top performers, certainly, but if every month the same three people reap all the rewards and win all the prizes, that means the rest of your sales team is unlikely to be very motivated to try and win those prizes themselves.
So if a company can find a way to motivate those 'middle performers', it can do a lot to move the needle in a positive direction. The common idea is to make the top spot as alluring as possible, drawing everyone into a competition for it.
But that idea is flawed because there's only so much room at the top. Your top five sales reps will fight over it, and the rest will watch.
But if your sales incentive plan includes the middle performers, their performance will improve as well. And instead of getting 10% more production out of your top performers, you get 10% more production from your entire team.
5 Sales Incentive Plan Dos and Don'ts
1. Do use collaboration
Using collaboration in various contests is a great way to engage in team-building and create a company culture.
Depending on how long each individual competition lasts, you can switch up teams from week to week, combining various duos or trios not only as an opportunity for teammates to get to know each other but also as a way for management to see which combination proves most effective.
2. Don't reward the wrong things
This one speaks for itself in many ways, but it bears repeating. If you don't want a certain type of behavior to continue, don't reward it.
Sales managers must zero in on the activities they want to encourage and ensure their rewards reflect their expectations.
This goes beyond just the sales process itself, but how well various teammates work together. It would be a shame if the sales incentive plan ended up causing divisions within the sales team because your sales reps allowed competition to get the better of them.
3. Do measure engagement and ROI
There is little point in having a sales incentive plan if it doesn't bring companies results.
Sales managers must, for that reason, measure the effectiveness of the sales incentive plan to determine how well it's working and if it has the desired impact on the sales team.
How much have the sales risen since the introduction of the plan?
How has the behavior of sales reps changed?
Does the increase in sales pay for the sales incentives by itself?
Companies must always keep one eye on the consequences of their sales incentive plans to ensure their plans make financial sense and to spot the need for improvements whenever the opportunity arises.
4. Don't hide the incentive plan from the team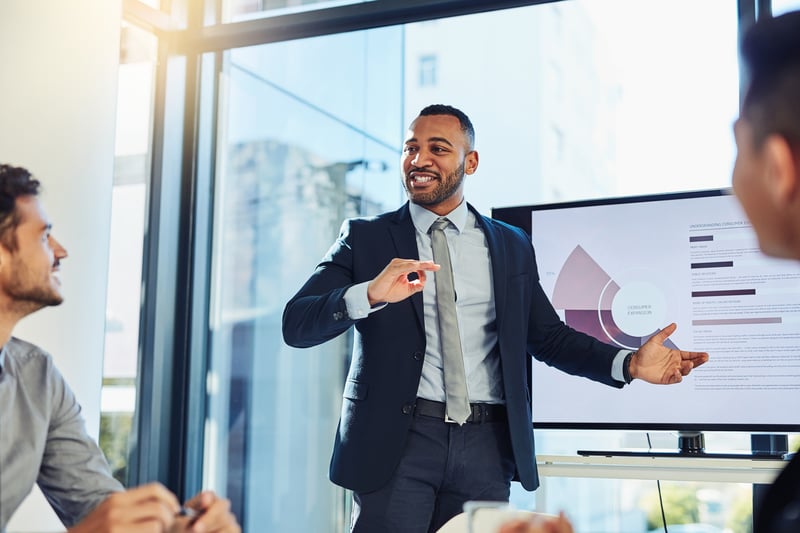 This one is important to remember. People need to know what they're getting into and what they can expect. Sales reps are not children, you can't promise them a 'delightful surprise' if they behave well in school.
They need to know what the rewards are and how they can win them. Both need to be very clear.
If you keep that information from them, they might hype up the potential reward in their minds and you don't want to be the sales manager who delivers the underwhelming reward.
5. Do get feedback from the sales team
A sales manager will never design a sales incentive plan that has any real value without communicating with the sales team.
There is always a difference between how a plan looks on paper and how it actually plays out.
By getting feedback from the sales team, sales managers get insight into the realities of their sales incentive plan and can make adjustments accordingly.
4 Sales Incentive Ideas for Your Sales Team
1. Combine cash with other incentives
Contrary to popular belief, handing out cash as an incentive isn't very effective on its own.
Choosing a cash incentive is seen as wise, but it's no fun. For employees, receiving a gift they might not otherwise go out and buy themselves can be far more titillating.
Let us give you an example: a study by Wichita State University asked participants to choose between cash, a TV, or a cruise. Most people chose cash. But when asked which option would make them happier, the respondents chose the TV or the cruise.
Take GoodYear Tire company, which demonstrated this exact effect. They ran an incentive plan in 900 of their stores. In one-half of them, the incentive was cash. In the other half of the stores, employees were offered merchandise.
The non-cash program achieved an ROI of 31% and outperformed the cash incentive program by 46%. The cash incentive program achieved an ROI of -20%.
So it's clear that money on its own doesn't do the trick, so companies should try other sales compensation strategies.
Since it is seen as wise for employees to choose the money, create a sales incentive plan that lets them have the cake and eat it too.
Include cash bonuses, but add other incentives to sweeten the deal. The number of incentive ideas for sales teams is limitless in that scenario.
2. Experiences
Where money won't do the trick, offering experiences might.
Maybe it's tickets to the theater, maybe it's a reservation at a restaurant or, even better, maybe it's a fully paid weekend getaway.
All these experiences offer an exciting alternative to cold hard cash and might be far more effective when it comes to motivating certain employees.
People often hesitate to treat themselves to a nice weekend off, but if they have to earn it with their performance, they might jump at the opportunity.
3. Employee development
Employees want to get better. They want to improve. 94% of employees would stay at the same company if it offered employee training. So clearly the desire is there.
By offering sales reps a chance to improve, many will fight for the chance to do so.
Whether it's paying for them to attend conferences or giving them a chance to take part in workshops or listen to lectures, employee training can work as an amazing sales incentive.
4. Products
Good old-fashioned product gifts work as well.
Tech gadgets
Apparel
Shoes
Heck, anything you can think of.
If you can put sales reps on the inside track by giving them access to the very products they're selling, you can provide great incentives. Everybody likes free products and everybody likes to brag about the 'connections' that got them the hookup.
Not to mention it puts sales reps in touch with the products they're selling and makes them feel like they can enjoy them as well, as opposed to only selling a product they'll never get to experience themselves.
Sales Incentive Ideas Per Industry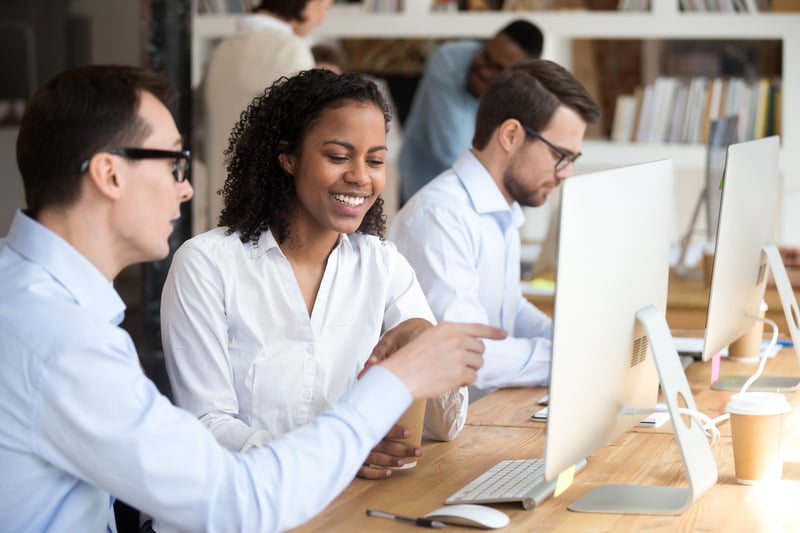 Sales incentives obviously differ by industry and companies face different challenges when it comes to motivating their sales reps. That's why retail sales incentive ideas look a lot different from direct sales incentive ideas or inside sales incentive ideas.
Industry

Incentive Ideas

Retail

Bonus checks
Employee discounts
Public recognition
Employee events

Direct Sales

Career plan-based incentives
Set up competitions then reward the top 3 performers
Offer rewards for every employee who improves their performance by 10%
Offer employee training

Inside Sales

Bonus checks
Employee training
Product prizes
Experiences
Sales Incentive Plan Examples
1. Role-specific incentives
To adopt role-specific incentives means that companies take into account the various roles different employees play in the company.
As mentioned above, if you issue a simple challenge, your top performer will smash it out of the park and the rest of the sales reps will feel even more disheartened than they did before.
Hardly the result you were looking for.
But more importantly, once your top performer has reached their goal, they might slow down as well.
So instead create a tiered incentive plan where every employee gets a bonus with every milestone they hit. The top performer will never run out of bones to chase, and the middle performers will still get to earn their own bonuses, motivating them to give it their all.
2. Split incentives
These types of incentives come into play when you need your sales reps to get along. To be team players. To tone down the competitive spirit. You know, the almost-impossible stuff.
But it doesn't have to be.
When two of your sales reps need to work together, for whatever reason, you can tie the incentive you are offering to the success of their collaboration. You offer them a reward for the entire project and split it down the middle.
Then they have to play nice because if they allow their competitiveness to get the better of them, they both lose.
3. Presale incentives
These incentives are the answer to the growing challenge of longer sales cycles. Today's customers are informed and overwhelmed with opportunities. They research and try out demos from different companies, so the sales cycle can last more than a year.
By offering presale incentive plans, companies can reward their sales reps for every new stage in the sales cycle they achieve, keeping them motivated throughout the entire process.
4. Analytics-based target setting
Considering the complex nature of today's markets and how hard it is for companies to accurately predict the shifts in demand, it can be difficult to set realistic goals.
Maybe the goal you've set will be easy to achieve. Or maybe it will be impossible. You can't be sure, but getting it wrong will harm your company.
It's in cases like these that the analytical side of a sales CRM, for example, can come in handy. The more data these systems have to work with, the more accurate the predictions they make, allowing companies to set correct targets.
5. Omnichannel incentives
Omnichannel incentives are focused on ensuring your sales reps don't go to war with the very technology that's supposed to assist them.
These days, customers are interacting with both sales reps and AI at various stages of the sales process. CRMs handle much of the workload. Omnichannel sales incentive plans aim to reward sales reps for the part they play in the process.
Maybe it was an automated email that first roused the interest of the prospect. But then the sales rep took over and closed the deal. Just because it was the CRM, for example, that qualified the lead, doesn't mean the rep shouldn't get rewarded for closing the deal.
FAQs
"How are sales incentives calculated?"
There are a number of approaches that companies can use to calculate their sales incentive plans. They take into account the:
Base pay
Bonus
Kicker
Base pay is what the sales rep earns regardless. It often makes up around 70% of all the money they can earn. Often time bonuses can be offered for the number of opportunities they create or the number of goals they reach. And kickers can be offered for the deals they actually close.
"What are the three types of incentives?"
Type of Incentive

Incentive

Economic

Material gain or loss
Doing what's best for the individual

Social

Reputational gain or loss
Being seen to be doing the right thing

Moral

Conscience gain or loss
Doing the right thing
"What makes a good sales incentive plan?"
The hallmark of a good sales incentive plan is in the variables the creators of the plan take into account when formulating it. That means taking into account things like:
Employee preferences
Motivating the entire team, not only top performers
Driving behavior sales managers want to encourage
Ensuring the plan can be sustained over a long period of time.
Sales incentive plans that combine all these factors into a cohesive strategy are powerful tools when it comes to driving sales and company growth.
Conclusion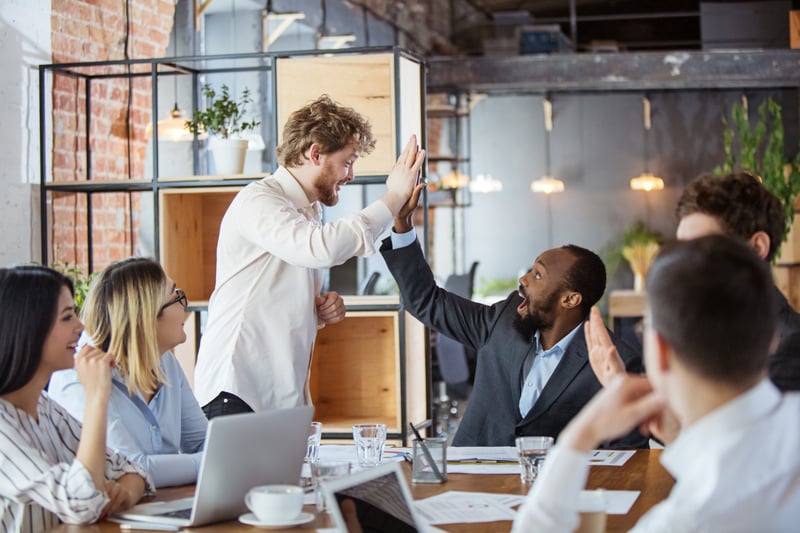 Sales incentive plans are a tricky business, but just because they are difficult to execute correctly does not mean sales managers should ignore their importance for even a second.
Sales incentive plans have the potential to drastically improve the performance of a company and can leave a considerable dent in the company's bottom line.
Sales incentive plans can:
Improve sales
Increase employee engagement
Drive employee improvement
Increase company profits
So with benefits like these up for grabs, it's no wonder sales managers left and right are willing to navigate the minefield that comes with adopting sales incentives for a chance to reap the rewards.
But if you want to discover how to better navigate the minefield and avoid its dangers, contact Ringy to request a demo today!