Running a business is complicated.
There are a million different details to keep track of and vital decisions to make every day.
Especially when managing a sales team.
Since there are so many levels to the sales process, not all of that can be a focus one hundred percent of the time.
Maybe your company needs to scale outreach sales daily without the in-house cost of training new sales agents.
Or perhaps you want your sales agents to focus more on making connections than performing administrative tasks.
That's when a company would choose to outsource sales to a dedicated agency or platform.
Outsourcing sales to a third-party company can free up your own sales team to do their jobs to the best of their abilities.
What is Sales Outsourcing?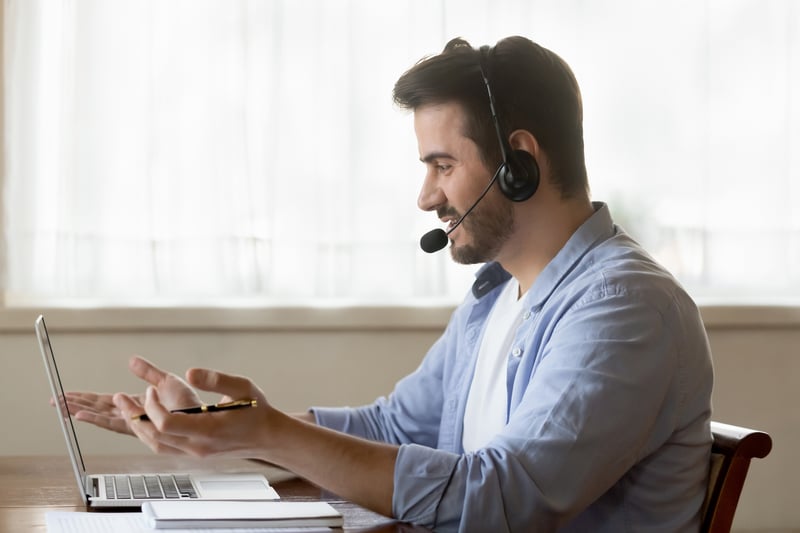 Sales outsourcing is when a company delegates its sales work rather than hiring its own staff. This means that an external team manages all or parts of the sales process for the company that employs them.
Companies do this for several reasons.
The first is speed.
Many startups have their product development, engineering, marketing, and account services teams built before the sales team.
Now, they're ready to head to the market, and they wanna do it quickly. But hiring, onboarding, and training a sales team is far from quick.
Outsourcing sales allows them to get selling fast.
The second reason is that companies want their employees to focus on the most critical business aspects. For instance, they might outsource outbound sales prospecting so their internal sales team can focus on sales demos and closing deals.
There are many more circumstances that may lead a company to want to outsource, including:
Size: The company may have a small sales team that cannot handle the number of sales the business needs. Outsourcing your sales can allow a growing business to keep up during a sales boom and assist the primary team at the same time.
Expansion: The company might be expanding into new markets and need extra help to keep up with new sales. Hiring a third-party sales team who are already experts in those new markets to handle additional sales might give your company the boost it needs.
Budget: The hiring budget might be too small to hire the help that the company needs, so bringing in a third party temporarily might help boost sales temporarily. Depending on the industry and the product, hiring a sales team might be more expensive in the long run than outsourcing the entire sales team.
Knowledge: The current sales team might not have knowledge of certain sales functions, especially if the company is venturing into new markets. When you outsource sales reps, this third party may have the expertise to handle more complicated sales.
Administration: On the other hand, a third party may be brought in to handle more manageable administrative tasks so that employees can focus on the more complicated sales. These can be automated functions like scheduling or setting reminders. This is an excellent technique for companies that want their people to sell and sell rather than focus on the administration side of any sales and marketing activities.
Unfortunately, "outsourcing" can be considered a negative word.
When a company decides to outsource sales reps or processes, that has traditionally meant hiring an overseas entity. But today, that's not necessarily true; there are many US-based outsourced sales organizations.
Truthfully, there is no "right" or "wrong" way to consider when a company decides to outsource sales. It's often purely a business decision that can make a company profitable or not.
Types of Sales Activities to Outsource
There are two main types of sales activities that can be outsourced
Sales prospecting
Sales development
Both or just one can be outsourced depending on what is best for your company.
When you outsource sales prospecting, you are outsourcing the first few steps of the sales process. This includes activities like research, identification, and initial content.
There's a lot of work that goes into sales prospecting. All the data from previous sales have to be interpreted and used to find new leads. Prospecting ensures that each lead you talk to is a good fit for your business.
Outsourcing sales prospecting means trusting a third party to understand your company and know what it is you are looking for.
It may be less personal for the customer to be contacted by a third party. But it also frees up your sales team (if you have one) to make deeper connections and make sales. Generating leads is the most commonly outsourced sales function because it can be time-consuming and can be done quickly by a third party.
When a company decides to outsource sales prospecting, there is a potential loss of control over how they prospect. Although the hiring company and the outsource sales provider will, of course, come to an agreement, using a third party does mean you have little control over aspects like messaging and sales processes.
The second activity most outsource is sales development. When a company decides to outsource sales development, they are typically letting go of a lot of critical administration.
Sales development, more commonly known as business development, is the second half of sales, including lead development, demonstrations, and closing.
This is less research and more about actually reaching out and making connections with people.
Outsourcing sales development means trusting and investing in third-party companies even more. Your team is free to find the right leads using data available from previous sales. And it is more personal if someone from within the company makes the initial contact.
But the real connections are coming from outside the company. However, if the outsourced sales agents are really good at what they do, this can boost your company's pipeline and ROI. There is an art to making sales, and someone with the right personality and training can make all the difference.
Generally speaking, sales development isn't outsourced on its own. It's usually only prospecting or the whole shebang.
The differences between sales prospecting and development are summarized below:
| | |
| --- | --- |
| Sales Prospecting | Sales Development |
| First steps of process | End of the process |
| Research | Calls |
| Identification | Emails |
| Forecasting | Follow up |
| Focuses more on product | Focuses more on Technology |
| Can use existing data to make prospecting decisions | Always uses existing data to make development decisions |
Pros & Cons of Sales Outsourcing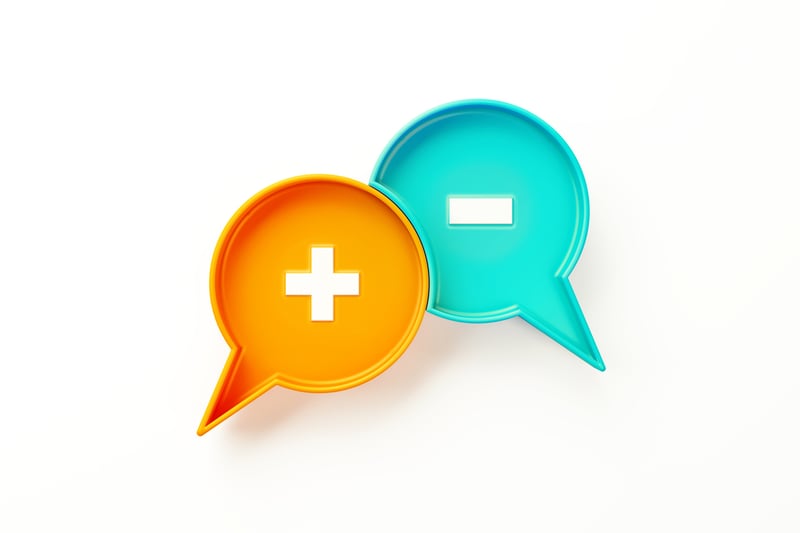 The goal with assessing sales outsourcing is to understand the direct effects on the business: will outsourcing help us or hurt us? The answer is hardly clear-cut, but there is the opportunity to outsource your entire process or only parts of it.
Or, you could keep everything in-house and not outsource.
Since there are thousands of reasons that a company might outsource their sales, we've laid out several pros and cons to outsourcing your sales.
Pros of Sales Outsourcing
Choosing to outsource sales can be a brilliant business decision for the right company and industry.
Some of the most obvious options and reasons for outsourcing your sales team are:
Talent: Bringing in some extra help can provide sales expertise for startups who are just getting going and may not be experts in every aspect of running a business yet. The third-party company may bring in new knowledge and better tools for sales.
Performance: Performance can be boosted by taking some of the pressure off the central sales team and delegating administrative tasks to a third party.
Time: When lead prospecting is outsourced, it gives the sales team more time to focus on their sales instead of searching out leads.
Prioritization: Alternatively, outsourcing your sales team may allow your employees to focus on other aspects of the company. This is especially useful if you do not have a sales team already. Sales can be outsourced, and a sales team does not have to be hired in-house.
A less apparent reason to outsource sales is actually how cost-effective it can be for the right company.
In the United States, a good salesperson can cost a company anywhere between US$53,000 to upwards of US$250,000. These can be purely commission-based structured payouts or salaries. For many businesses, this is a massive expense that, while worthwhile, is still an expense.
Why would a business hire just one person when they could potentially hire an entire team?
Outsourcing sales means less hiring and overall management of in-house teams. This cuts down on a company's overhead, needing to pay out benefits, and is often more cost-effective. A company can instead focus on their existing teams and do what they do best: which might not be sales.
Cons of Sales Outsourcing
It's never easy to let go of any business control. It's especially true for sales since sales equal revenue. If revenue doesn't meet expectations, the company suffers.
One of the main problems with outsourcing sales is that it is a business expense. Hiring a third party to make sales will cost money. That may be difficult for a company just starting out or venturing into new areas. So many people end up asking: how much does it cost to outsource sales?
And there is no good answer.
It depends on the hired company and how much is being outsourced. There are so many factors to consider in the cost, so be sure to look at all the options before deciding whether or not to outsource your sales. It's best to decide on a budget before making that leap, so no one is surprised when the bill comes around to the accounting or HR department.
Outsourcing also means a loss of control over the sales process.
When sales are handled in-house, there is more oversight, but delegating the sales to another company means there has to be some trust that everything will be done correctly. In addition, it's not always clear how many potential sales are lost by another company, which can affect your company's bottom line.
When giving sensitive data and customer information to another company, there are also privacy and data concerns. It is vital that all data stays secure. A data breach could mean bad things for a company and could lose the trust of your customers.
| | |
| --- | --- |
| Pros of Outsourcing Sales | Cons of Outsourcing Sales |
| Extra help with an intricate part of business development | Can be expensive |
| Potentially better performance | Must trust hired company to perform up to expectations |
| Allow employees to focus on other aspects | Oversight of the entire process |
| Less need for more extensive employee base and management teams | Data and privacy concerns |
How to Outsource Sales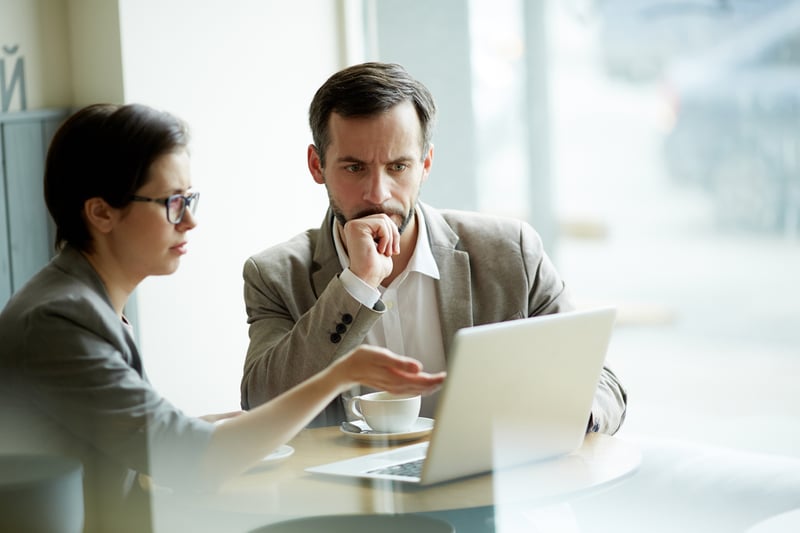 Feeling like outsourcing sales is the right move for your business?
Here's a quick guide to getting started.
1. Get real clear on your sales goals
First thing's first: what is that you're trying to achieve here?
Obviously, we need some numbers:
How many sales do you need each month?
How much do you need the average sale to be to hit your budgeted revenue goals?
How many leads or conversations do you need to have in order to close a deal?
When you speak with an outsourced sales service, they're going to ask these questions to ensure you're fit, and to make sure they can actually help you achieve your sales goals.
So, get this stuff prepared before you go shopping.
2. Define your sales process
What does your sales process look like? Do you even have one? 😬
Your sales process is the steps you go through with each lead from "interest" right through to "purchase".
The typical sales process looks something like this:
Prospecting
Qualifying
Needs assessment
Pitch or demo
Proposal
Objection handling
Closing
Having this fleshed out will help your outsourced sales company integrate effectively.
3. Determine what level of sales outsourcing you need
Now, look at your sales process and determine what parts of it you're going to outsource.
Maybe you just want to outsource the initial research and prospecting aspect, or perhaps you want to outsource everything up until the pitch, where your outsourced sales company hands the lead over to an internal Account Executive to take it from there.
Or maybe you need an external team to do the whole thing.
All valid options :)
4. Build a short list of potential outsourced sales services
Now, it's time to start looking at companies that can help you out.

P.S. We're going to provide a few recommendations shortly, so don't stress this point yet.
5. Prioritize fit and industry experience
As with any business relationship, you need to know that you're going to work together well.
Culture fit is important, but you should also prioritize their experience in your industry. If they know your vertical product well, they're going to be much more skilled in presenting your company's value propositions and will likely drive more leads your way.
6. Integrate the outsourced sales service with your internal team
Lastly, you need to integrate that outsourced sales service with your own team.
If the service is only responsible for prospecting and needs qualification, then you'll need to define what the handoff process to your AEs will look like.
Even if you're outsourcing the entire sales process, you'll need to outline exactly how they'll hand a customer over to your fulfillment or customer success team to deliver on the sale itself.
Outsourced Sales Services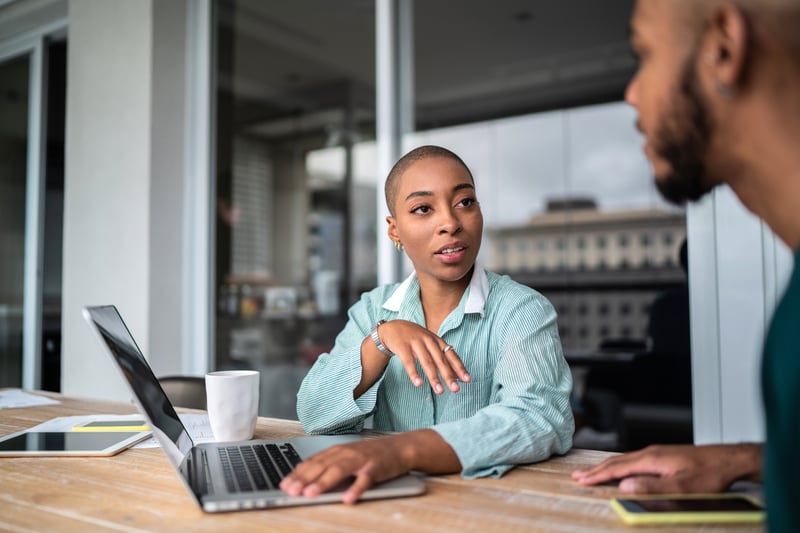 Eager to outsource your sales team but not sure who to hire?
Here are a few popular options to add to your shortlist.
Belkins
Belkins is one of the most popular outsourced sales services around.
They offer a number of different packages to suit your specific needs. For instance, their lead research package is great for those who want to handle sales mostly in-house but need some support finding appropriate outbound leads.
Or, if you want a company to take care of lead generation and then hand customers over at the demonstration stage, their appointment setting package could be a good fit.
The Sales Factory
The Sales Factory is another great option for those who want to outsource B2B outbound sales.
They'll assist with a number of aspects in the sale process, including buyer persona development and strategic messaging, right through to building a prospect list and an outbound sales playbook.
Uproar Partners
If you're looking to just outsource the whole sales process and only focus internally on delivery, Uproar Partners is your, well, partner.
They can take care of the entire sales journey or just lead gen and appointment setting if that's what you're into.
Plus, Uproar Partners can assist with sales recruiting, meaning you could use their outsourced sales program to get you off the ground quickly, and take advantage of their recruitment offering to start building your own internal team.
FAQs
How Much Does It Cost to Outsource Sales?
This will depend on what kinds of activities the business is interested in outsourcing. Whether it's general prospecting, lead generation, or outsourcing your sales team in its entirety, there are many options that would fit your budget.
Is Sales Outsourcing Right For You?
Sales outsourcing solutions can be suitable for your business if you want to take your sales process to the next level. Or if you need help generating leads for your business and want an expert helping you.
Why Do Companies Outsource Sales?
There are multiple reasons companies outsource sales and marketing, including:
Freeing employees up for other activities
Less need for hiring larger teams
Employ an expert in place of having to hire an entire team
Conclusion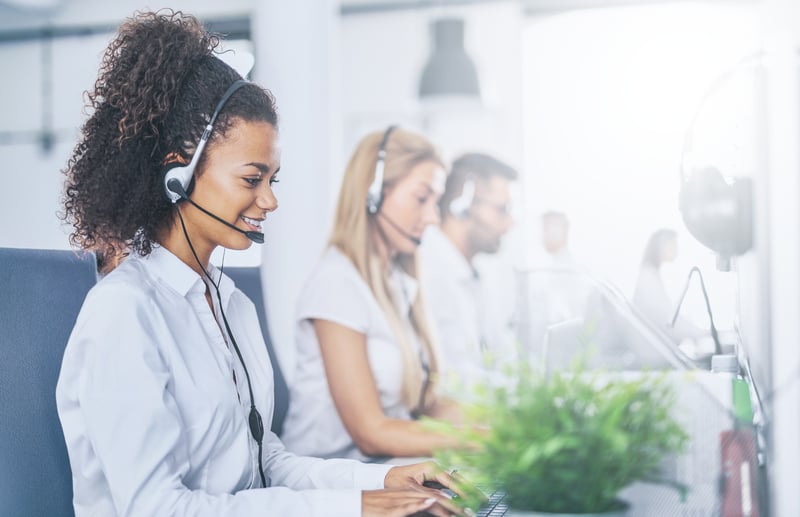 Outsourcing sales is a big decision: it's never an easy one, and each reason to outsource or not outsource should be carefully weighed.
For those who decide to maintain control of their sales process and teams, Ringy's sales solutions are here when you need them. As your complete CRM solution, we seamlessly provide all of the solutions your company needs.
Book a CRM demo worth your time today!