Ah, you've hit a roadblock.
We understand the feeling.
Your company is increasing in size, but the different departments seem to be operating independently of each other, and the headaches won't end, right?
There's a reason for concern. If an engine doesn't work on all cylinders, it doesn't work. And the same is true of companies.
You have to find a way to get everybody in the company on the same page, and fast, because while you're trying to tame the chaos, your competitors are zooming past you like this:
But not to worry. If you're looking to improve your company's sales and operations planning, you've begun the right way.
In this article, you'll learn:
What is Sales and Operations Planning?
Sales and Operations Planning Process
4 Easy to Implement Sales and Planning Strategies
4 Types of Software to Help with Sales Strategies and Operations
Top 4 Sales CRM in Today's Market
What is Sales and Operations Planning?
Sales and operations planning is a concept that first arose in the 1980s. Before that, it was common for various departments within a company to work almost independently of one another. That led to confusing analytics and left management scrambling to make sense of what was going on within their organizations.
So during the 1980s, someone got the bright idea to try and see if they could discover a better way.
And hats off to them!
Sales and operations planning is an aspect of business planning that aims to create a unified business plan. It draws input from the key departments of an organization, including sales, marketing, manufacturing, distribution, and finance.
And that's no joke. In fact, it's so hard, Forbes reports that only 2 out of 5 companies believe the processes work properly.
But the fight goes on because getting it right improves business processes so much. Successful sales and operation planning can lead to 15% smaller inventories and 35% shorter cash-to-cash cycle times. That's why a survey found that 70% of respondents had implemented formalized sales and operations planning.
The idea is to determine what your customers will buy and how much of it. The demands of the market are always the starting point for the process. Then the company must assess its ability to meet those demands.
The second goal of sales and operations planning is to align the financial needs and realities of the company with the demands of the market. What can we afford and how much of it?
A major challenge when it comes to sales and operations planning is analyzing data and coming to the correct conclusions. The success of the process is largely determined by the predictions companies make regarding market trends.
In a recent survey, 63% of sales and operations planners claimed that access to data is a problem for them. This can be because of silos within organizations or because of a lack of data in general. In both cases, companies must do their utmost to provide their sales and operations planners with the tools they need to work their magic.
In the case of supply chain management, sales and operations planning is regarded as a more advanced field and so it is typically used by organizations that engage in large-scale selling of different goods and services.
The benefit of sales and operations planning is that it brings all the departments within a company on the same page, ensures they are all using the same data, and drives accountability. The goal of sales and operations planning is to put an end to silos within an organization and prevent competition between different departments.
Sales and operations planning is often led by senior management and is done on a monthly basis. But the meetings to determine the plan must occur periodically over the course of the month as adjustments must be made as new developments occur.
Even though sales and operations planning is done on a monthly basis, the planning is often done with the next 36 months in mind.
Sales and Operations Planning Process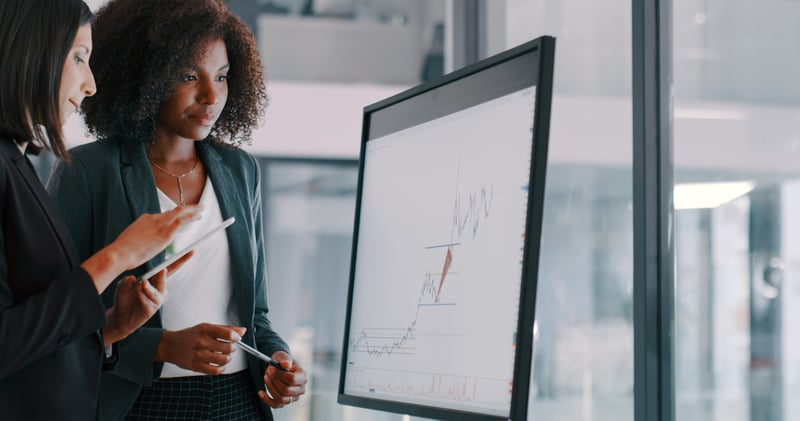 Quite some time has passed since the 1980s, and so inevitably, companies have begun to standardize the steps they take during the sales and operations planning process.
Though each company might do it a little bit differently, the process usually consists of five steps.
1. Data gathering
The first step is acquiring the data from the previous sales cycles in an attempt to accurately forecast the future. As mentioned above, providing planners with enough data is crucial, or the process will grind to a halt before it even has the chance to get started.
If the planners have the data they need, they can assess industry trends during this step, along with information from previous sales. They will use the information to make future predictions.
Essentially, during this stage of sales and operations planning, companies must bring to bear all the information they have at their disposal in order to predict the direction the company should take in the future.
Think of sales and operations planners like snipers. If you don't tell them the speed of the wind, the humidity, and all the other information snipers need, then you don't even bother taking the shot. You'll never hit the target.
2. Demand planning
The plans and adjustments during this step reflect the data and conclusions gathered in the data gathering step. This step requires collaboration between the various departments.
Sales, marketing, manufacturing, and customer service must come together to review inventory levels, adjust marketing and sales strategies, and customer service policies.
Market trends also come into question, as well as financial planning, as the company leadership must decide how to use its resources to maximize the company's potential.
3. Production planning
During this step, the company management will review every part of the production process to determine if it matches their needs.
Manpower, machinery, and the number of suppliers are all reviewed. Will the company produce enough? Will it produce too much? What is the supply-chain timeline and does it match the company's sales timeline?
All these questions must be answered during production planning in order to ensure the company does not suffer logistical setbacks. Overproducing is always a threat, which is why sales and operations planning is crucial when it comes to shortening the cash-to-cash cycle.
4. Financial review
During this step, the CFO of the company and the other departments must get on the same page.
The aim is to synchronize the sales and operations planning with the company's financial considerations.
What are the revenue projections, the plan of replenishment, and will the cash flow of the company be sufficient during the execution of the plan?
If the previous steps are about charting the plan for the future, this step is ensuring the company can afford it.
5. Finalizing and implementing the plan
Once all the departments have had their say and their perspectives have been incorporated into the plan, it is time to implement it.
As it is executed, the plan is monitored for effectiveness and profitability. Companies must consistently review the accuracy of their plans and question the decision-making process behind those plans if they wish to improve the overall performance of their planning in the future.
4 Easy to Implement Sales and Operations Planning Strategies
Sales and operations planning is a complex process that comes with its fair share of pitfalls. Getting it wrong means logistical bottlenecks, the inability to meet the demands of the market, and a lot of lost revenue.
That's why companies should do everything in their power to make their planning as reliable and accurate as possible.
Here are 4 strategies that can help.
1. Combine sales and operation planning with your CRM
CRM systems have the ability to provide your company with an overview of the entire sales pipeline. They allow management to examine their entire pipeline, review where in the customer journey the company runs into bottlenecks, and resolve the issues.
Through system analytics, your company gets first-hand insight into your company's performance and market trends. CRMs are a great way to compile data in the same place and ensure every single one of your employees is looking at the same picture.
At any given moment, all your employees will know about the sizes of your deals and how far along the sales process they have gone, letting everyone know where the business is going and what the needs of the customers, as well as the company, are.
By managing all these processes from a single platform, CRMs become an invaluable tool when it comes to sales and operations planning.
2. Standardize the process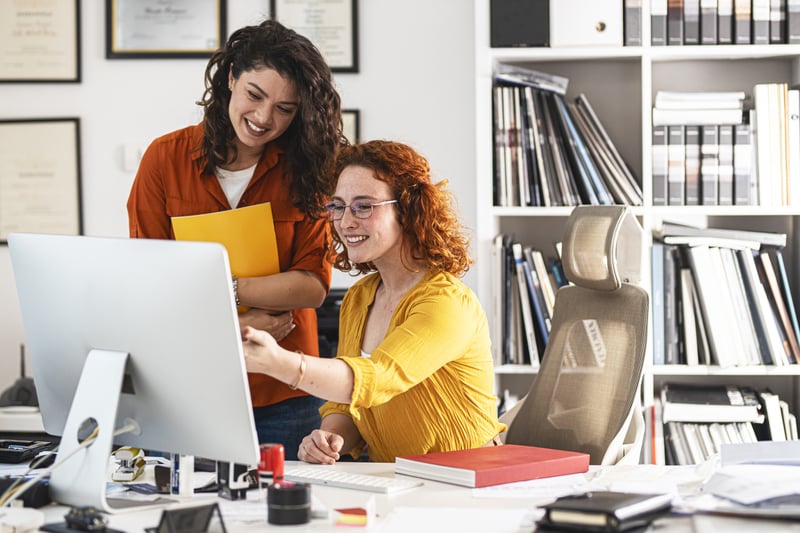 When it comes to sales and operations planning, standardize your process. There is no better way to keep repeating mistakes than by having a planning process that varies from month to month.
Patterns become hard to establish, which makes it difficult for management to determine where they've made mistakes in the process.
But if companies standardize their planning, they can:
Review the accuracy of each step in the process
Identify weak links, and
Rectify the issues going forward.
Companies should also look to utilize the technologies that allow them to take advantage of their CRMs to weigh opportunities based on probability.
You can then add that data to your planning and increase the accuracy of your projections. As mentioned above, any additional information you can provide to your sales and operations planner is a boon to your bottom line.
If you're off, however, you can always change the focal point of your planning and adjust your projections moving forward.
3. Link key processes
Sales forecasting and production planning are two processes that don't necessarily have to be conducted in unison, but both departments need to be aware of the other's needs.
Ensure that different processes and departments in your company have insight into each other's planning so they can adjust their individual planning accordingly. That requires constant communication and collaboration that should not only be encouraged but demanded at every stage of the process.
4. Manage it from a single platform
By giving every department access to monitor data on the same process, you provide them with a better understanding of the part they're playing in the bigger picture and how well they're playing it.
They can review key metrics and adjust their own performance accordingly.
In addition, it means every department has access to the same information about trends which impacts their ability to forecast.
4 Types of Software to Help with Sales Strategy and Operations
1. Sales CRM
A customer relationship management system can offer indispensable benefits to companies during their sales and operations planning process.
A CRM system like Ringy provides management with an overview of the entire customer journey which has proven to have an incredible effect. A study found that 63% of companies with the highest annual growth in terms of sales revenue used a CRM.
The overview of the entire process allows companies to discover areas that need improving and the insights provided by the analytics give them a thorough understanding of market trends and make it easier to predict how the market will behave moving forward.
And by centralizing all the information within one system, companies can ensure every employee and every department has access to the same data.
2. Business intelligence tools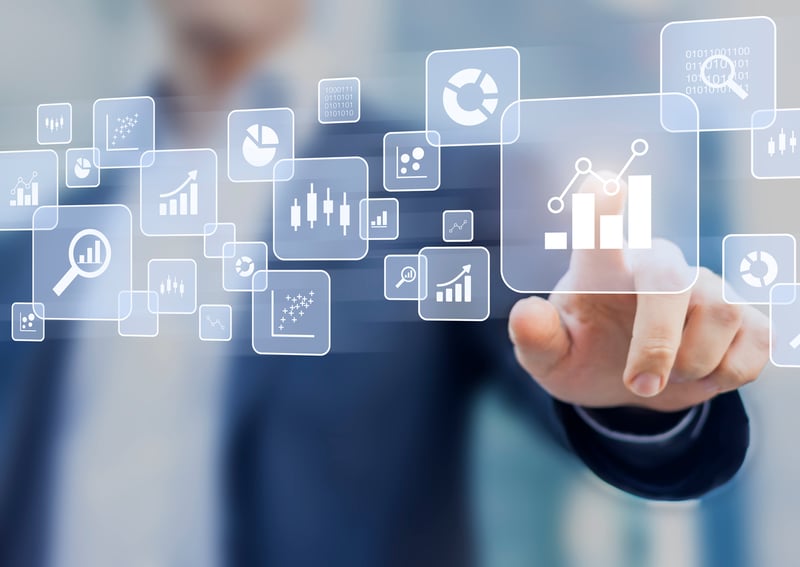 Business intelligence (BI) tools are all about helping businesses understand trends and interpreting data in a way that ensures companies can make informed strategic decisions. They exist for the sole purpose of analyzing past, present, and future data with the goal of producing actionable insights.
Data discovery, a process that required advanced analytics specialists once upon a time, is now available to anyone with the use of these tools.
Companies can use them to forecast market outcomes.
Business intelligence tools boast comprehensive reporting capabilities and interactive data visualizations. Many of these tools offer self-service analytics, meaning all levels of users have access to every feature these tools offer, without the need for specialized technical skills.
Business intelligence tools also aim to get rid of manual tasks. While a lot of businesses still rely on spreadsheets, business intelligence tools automate the process by, for example, constantly updating the key performance indicator dashboard.
3. Supply chain management cloud
Supply chain management clouds were designed to digitize the supply chain to achieve greater efficiency and streamline every aspect of your inbound and outbound supply chain.
These cloud-based operations aim to provide end-to-end business processes, with the changing nature of the supply chain in mind.
Supply chain management clouds are needed because companies have to reimagine how they go about planning their logistics. They need to shift from linear supply chain models to digital supply chain networks.
All this has to be done with increased efficiency and lower costs in mind because companies need to achieve both if they mean to contend in the increasingly competitive international market.
Cloud management can help companies revolutionize every aspect of their supply chain process, from manufacturing and sourcing to distribution.
Supply chain management clouds can enable visible and scalable supply chains and are more flexible in the face of unexpected developments.
4. ERP software
The acronym stands for Enterprise Resource Planning. But what does that mean, exactly?
The name refers to a type of software that companies rely on for day-to-day business activities. Accounting, project management, compliance, and supply chain management all fall under this umbrella.
The software can also be used for any stage of a company's financial planning processes, from planning to budgeting to analyzing end results. And though financial planning is a large part of ERP software, the features encompass every part of sales and operations planning.
ERP systems all revolve around one data structure with a common database which fuels collaborations as users get to share data. The systems reduce risk as the systems offer financial controls.
Top 4 Sales CRM in Today's Market
1. Ringy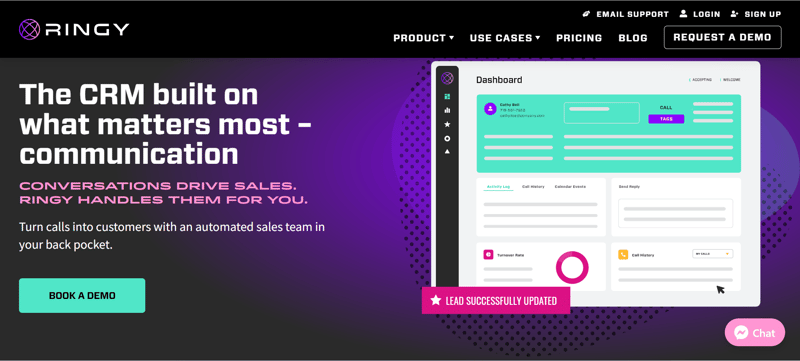 Ringy is a top-of-the-line customer relationship management (CRM) system that aims to provide its customers with:
Data and analytics
Full overview of the sales process
Automation
Lead qualifying
As such, it is the perfect platform for companies looking to manage their sales and operations planning from a single platform. You can check out Ringy's affordable pricing here.
And when it comes to the customer experience, you can examine some of the reviews here.
2. Salesforce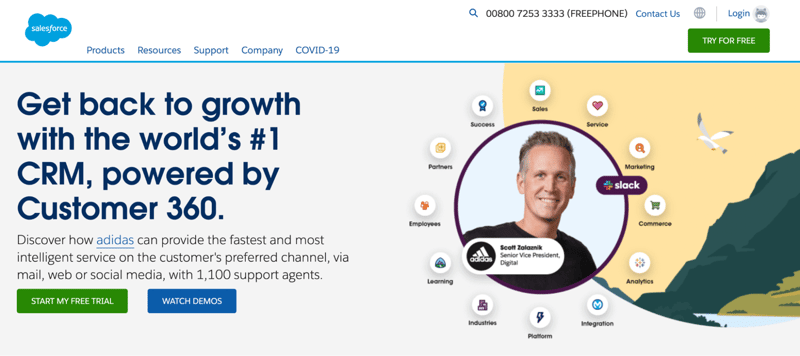 Salesforce is a CRM that focuses on companies in the financial services, healthcare, communications, and the public sector.
They offer their clients:
Analytics
Automation
Account and contact management
Integration with any system
Salesforce is a great CRM for companies looking to empower their sales reps and gain insight into the sales pipeline. Some customers, however, complain about the slow performance and the email templates the company offers.
You can check out more reviews here.
The company offers four different pricing plans:
| | |
| --- | --- |
| Plan | Price |
| Sales Essentials Edition | $25/month per user |
| Professional Edition | $75/month per user |
| Enterprise Edition | $150/month per user |
| Unlimited Edition | $300/month per user |
3. Hubspot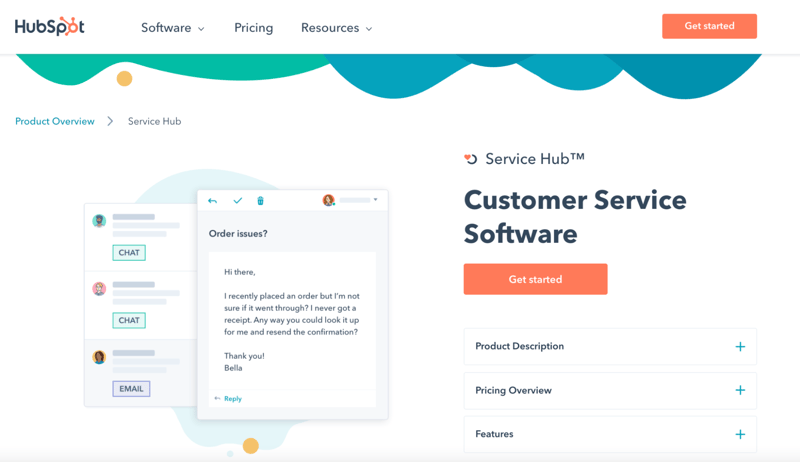 Hubspot is a CRM complete with all the tools necessary to help a company scale and grow at a tremendous rate. The key features the company offer include:
Lead management
Marketing automation
List building
Data synchronization
Hubspot CRM offers companies a great way to not only streamline their business processes but gain insight into them, providing far greater clarity in their sales and operations planning.
You can check out what their customers have to say about their services here.
The company offers three different pricing plans:
| | |
| --- | --- |
| Plan | Price |
| Starter | $41/month |
| Professional | $740/month |
| Enterprise | $2,944/month |
4. Pipedrive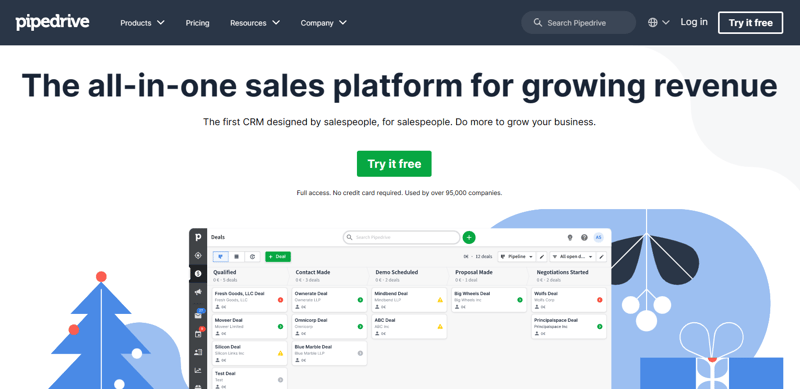 Pipedrive is a deal-driven CRM system that also works as an account management system that is used by over 90,000 sales teams worldwide. The features they offer their customers include:
Management of leads and deals
Communications tracking
Automation
Analytics
Combining a CRM system with account management makes Pipedrive a great asset for any company looking to gain better insight into their business processes while managing their operations from a single platform.
Customers often complain that Pipedrive doesn't offer 'true' email automation and the workflow automation only allows for one trigger at a time. You can check out more about what customers have to say here.
Pipedrive offers four different pricing plans:
| | |
| --- | --- |
| Plan | Price |
| Essential | $12.50/month per user |
| Advanced | $24,90/month per user |
| Professional | $49,90/month per user |
| Enterprise | $99/month per user |
FAQs
"What is the goal of sales and operations planning?"
The goal is simple: balance.
The objective of the entire process is to bring all the processes within a company on the same page. Marketing must reflect sales plans. The distribution must reflect the plans of manufacturing. And every part of the process must be in line with the financial aspect of the business.
By achieving this balance, companies ensure their operations are running on all cylinders, with no resources wasted and no opportunities missed.
"What is the relationship between sales and operations planning?"
In essence, by combining sales with operations, you are providing your operations with much-needed data.
For example, manufacturing can focus on producing as much as possible within the constraints of their resources. But by establishing solid communication with sales, manufacturers are made aware of market trends and demands, allowing them to channel their resources in a way that maximizes the company's bottom line.
"What is the difference between sales and sales operations?"
Sales operations are the process of figuring out the logistics and the planning for the team moving forward. Sales itself is the execution of those plans.
Sales operations handle the hiring and training of new sales reps, determining the strategy, and optimizing the sales process.
Sales itself is then placed in charge of putting those plans to action and taking advantage of the tools sales operations provide.
Sales and Operations Planning Can Get Easier
So we've established in this article that sales and operations planning is no joke. It is a process that must be handled carefully and diligently. The executive branch of the company must be all-in on it in order to provide the planners with all the data and tools they need to make accurate predictions.
Sales and operations planning can help companies become more flexible and prepared for unexpected changes. It is a form of future-proofing their business operations. It can help:
Streamline processes
Lower costs
Channel resources in the direction that will offer maximum returns
It's a no-brainer. Even though some companies believe they can continue with what they consider ordered chaos, the weaknesses in that approach will become patently clear with time.
And on that day, they will see their competition leave them in the dust as they scoop up their market share and fly off toward a brighter tomorrow.
So don't hesitate to get busy and work toward improving your sales and operation planning today. Contact Ringy today to learn more about how you can take your business to the next level.