Have you ever walked into a party filled with people you didn't know?
Everyone's standing around, drinks in hand, chatting with their groups of friends and having a great time.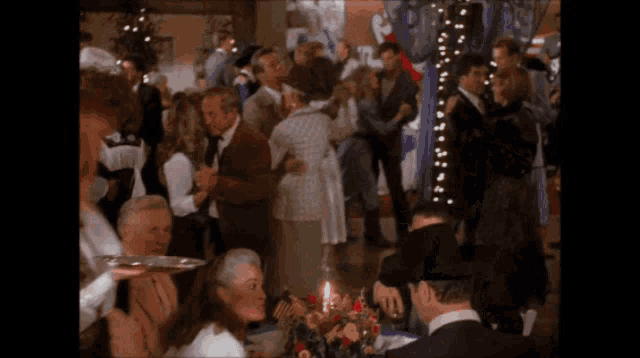 Meanwhile, you're standing there, scanning the room, trying to figure out which group of people you'll approach first, waiting for the perfect moment to swoop in and introduce yourself without looking awkward.
If you're a salesperson trying to find new customers in a sea of people, it can feel the same way.
Approaching new prospects, getting them interested in your product or service, and convincing them to buy is often a difficult process, especially if you don't have the proper support and tools backing you up.
That's where sales outreach comes in. When you take the time to gather resources, develop strategies, and optimize techniques for bringing in new customers, then your job suddenly becomes easier.
Well, at least for the first step, which is bringing in new customers. The actual selling part is still there.
At this point, you're probably wondering what types of outreach sales tools are out there, how they can help you sell, and maybe just want some tips on how to do sales outreach more effectively.
We've got you.
Let's get straight into the world of sales outreach!
Introduction to Outreach Sales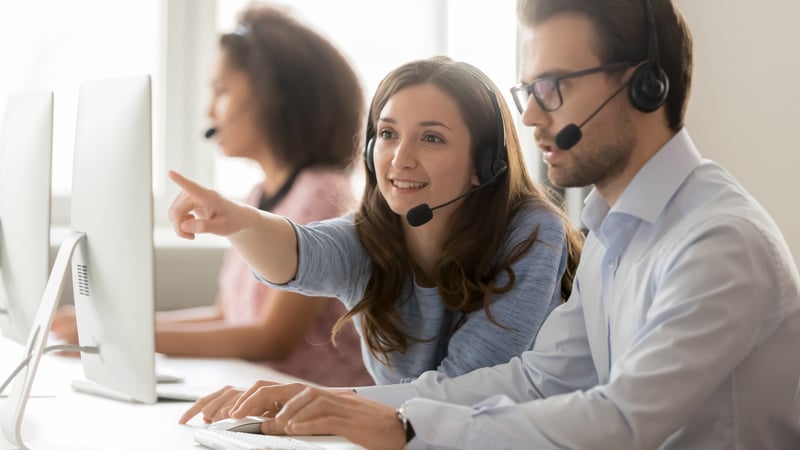 In today's world, reaching potential customers is more accessible since we have more forms of communication available to us: phone calls, SMS, email, and organic and paid search to name a few, with the internet being the biggest channel by far.
In 2021 alone, there are an estimated 2.14 billion people expected to buy products or services online, almost doubling the number of people buying online in 2014. That's a lot of potential customers on just one communication channel!
But with the vastness of the internet, that also means that salespeople have to be more creative in prospecting new customers, as it can be overwhelming trying to find quality leads when you have so many options for contacting them.
However, before we get into the nitty-gritty of sales outreach, let's start from the beginning.
What are Outreach Sales?
In sales, you often have to find your customers rather than wait for them to come to you. The process and techniques you use to find potential customers, engage with them, and convince them to ultimately become one of your customers are called sales outreach.
Using the right blend of outreach sales strategy, supported with sales prospecting technology and an alignment between your sales and marketing departments is the key to great sales outreach.
If your sales outreach is done correctly, then you'll not only improve sales for your company, but you'll increase brand awareness, salesperson productivity, and customer satisfaction.
Types of Outreach Sales Tools
There are tons of different tactics that salespeople use to prospect new customers. Think of it like you're digging for gems in an underground mine. While you're surrounded by rock, you have tools available to you that help you figure out where the gems might be. The same goes for prospecting: an outreach CRM, calling tools (such as click-to-call, a power dialer, and more), and marketing lead generation, including sales email, are all examples of sales outreach tools that assist salespeople like you in gaining new customers.
Outreach CRM
An essential tool in every sales department's tech stack is a good outreach CRM, like Ringy, that's focused on communication and driving sales.
An outreach CRM serves a number of functions that work to increase sales and keep track of customer accounts, such as:
Customer account management. With good CRM customer account management, you can keep up-to-date with every interaction the customer has had with your company, including how often they've been contacted, where they currently are in your sales pipeline, and more.
Sales pipeline management. It's important to be able to see where customers are in your sales pipeline. With Ringy, for instance, you can organize prospects into categories or segments based on where they are in your pipeline, and prioritize which customers get contacted first.
Sales communication platform. Being able to keep track of conversations between customers and employees within your company is not only extremely time-saving in terms of figuring out the context behind your customer's inquiries, but it's also important for performance tracking.
Calling Tools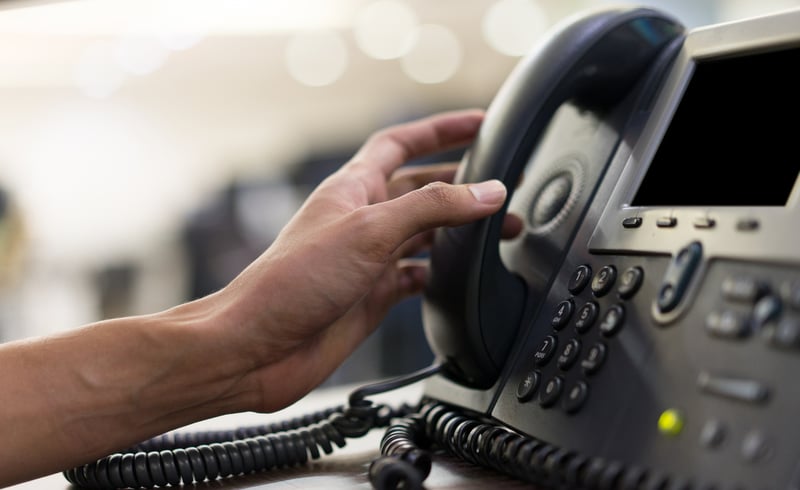 You'd be forgiven for thinking that using the phone to reach prospects is somewhat of a dated sales technique — after all, when was the last time you answered the phone when an unknown number showed up on the screen?
However, there's evidence to suggest that there's still a place for cold calling in sales and that most cold calls can be improved by using the correct ratio of doing prior research, timing, active listening, and more.
But before you can make effective sales calls, you need the right tools to do so. Ringy provides extensive calling features built into the outreach CRM, such as:
Marketing Lead Generation Tools
For sales to be successful, there often needs to be an alignment between the sales and marketing departments at a company. After all, marketing is typically responsible for gathering leads, which sales then need to follow up with.
Various marketing lead generation tools help with the sales process by bringing in more leads that are of higher quality, which in turn gives the sales team the best opportunity to close deals.
Sales email. Sending out emails to entice customers at the right times is a great sales outreach technique. Good sales emails are personalized, relevant to the customer, and provide value through content sharing (blog posts, ebooks, and whitepapers) and exclusive offers, discounts, and more.
SMS marketing. SMS marketing is a great way to reach customers. SMS has very high open rates (even higher than emails) and can be used to inform customers of appointments, shipment tracking, and discount offers or sales.
Social media. A common outreach tactic is using social media, specifically Linkedin, to reach prospects. Linkedin itself has nearly 800 million subscribers, giving salespeople a lot of opportunities when it comes to outreach.
Understanding Outreach Sales Automation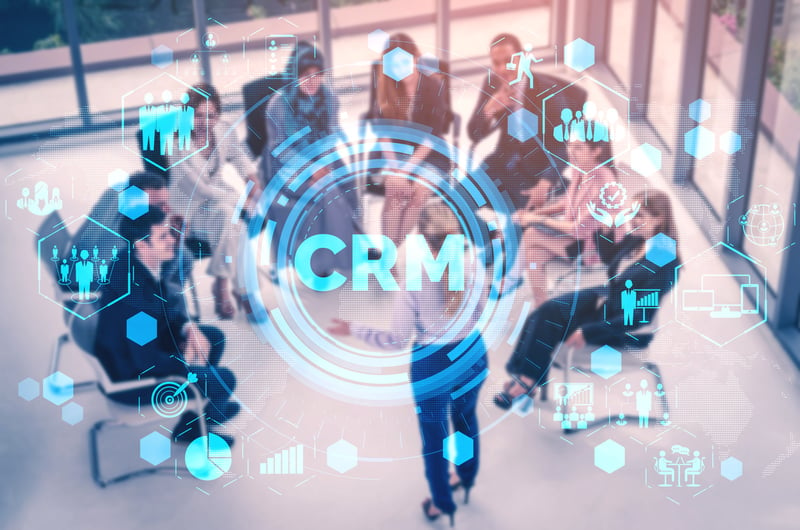 A big part of effective sales is outreach sales automation. Essentially, you're taking aspects of your sales process, such as contact management, lead management, your sales pipeline, and more, and automating it to save time and provide quicker and more efficient sales and customer service. In other words, shipping confirmations, appointment reminders, empty cart notifications, and more can be automated to trigger when the customer completes certain actions instead of a salesperson having to send communications out manually.
The main purpose of outreach sales automation is to reduce the administrative tasks that take up a lot of salespeople's time and allow them to focus more of their time on what they do best: selling.
Reaching customers effectively is often tied closely with marketing efforts. SMS marketing, email marketing, social media marketing, lead generation through organic and paid search, and more are all ways that marketers gather leads for the sales team.
When someone fills out a form on your website, marketing automation means that a message is sent to them instantaneously with more information. As well, most online lead generation forms have SMS opt-in as an option, giving marketing even more ways to connect with prospects.
Online lead gen forms can also send customers directly to the sales team. For instance, if a customer requests a demo, oftentimes the lead gen form will be synced with a calendar to allow them to directly book a demo time with a salesperson.
To summarize, this table demonstrates how outreach sales automation and marketing automation work together:
Marketing automation

Sales outreach automation

Gathers lead information through online forms, social media, organic content, and paid advertising.




For instance, If a customer fills out a lead gen form on your website to subscribe to communications about a certain topic, marketing automation will segment that customer appropriately so they continually get the information they want.

Reduces administration tasks and streamlines the sales process to get customers through the sales funnel faster.




For instance, if a customer requests more information or a product demo on a lead gen form, then this message would get sent directly to the sales team to handle.
5 Sales Outreach Tips
As an essential part of any customer acquisition strategy, sales outreach should be performed by salespeople on a regular basis. Some companies instruct salespeople to dedicate an hour or two each day to sales outreach, while others space it out more, like once a week or a few times a month.
Here are some effective outreach sales tips that you can implement to improve your prospecting strategies:
1. Create and Focus on Personas
Customer personas help you not only imagine your ideal customers but also help you determine how to reach those customers online and offline.
Typically, companies will create several customer personas to represent the ideal customer that would like to purchase one specific product or service, or a variety of products and services.
These personas are usually optimized over time using actual customer data to help paint the most accurate picture of your customer.
2. Use Personalized Messaging
Have you ever opened an email just to start reading another boilerplate message about whatever product or service? If you have, it's safe to say that you closed that email immediately after a few seconds and went on with your day.
Personalized messaging has been making changes in the way sales are performed. Instead of static messages, salespeople are taking advantage of the data that personalization provides to capture the attention of leads and more effectively build relationships with clients.
3. Take Advantage of Sales Outreach Automations
There are a ton of sales outreach automation tools out there, all with the aim of making the lives of salespeople easier by reducing administrative tasks and helping them keep in touch with their clients and prospects.
The main way that you can automate sales outreach is by determining different ways that you can take advantage of your outreach CRM's capabilities to set up automatic outreach.
For example, let's say you have a list of 100 leads. Sending them all an introduction email might not seem that bad, but what about the inevitable follow-up? After all, it often takes 6-8 touches to get a response from a lead — that's 600 to 800 potential responses needed per 100 leads!
With outreach sales, you can schedule an automatic follow-up email to be sent to non-responsive leads in 15 to 30 days. Or, if a lead does respond, have them flagged so a salesperson can contact them again as quickly as possible.
4. Use Your Outreach CRM to Keep Track of Customer Information
The worst way to go into a sales conversation with a potential customer is to not be prepared. But if you're not taking advantage of your CRM and recording customer information, then you might find unprepared sales calls happening to you.
Ringy, for instance, offers call recording and the ability to leave notes on client accounts, making it easier to prepare yourself for every sales call and impress your customers.
5. Dedicate Time to Sales Outreach
Finally, it's important to dedicate time to sales outreach. Don't make the mistake of letting marketing handle 100% of the lead generation. Instead, salespeople should dedicate some time to sales outreach in order to reach as many potential customers as possible.
Frequently Asked Questions About Sales Outreach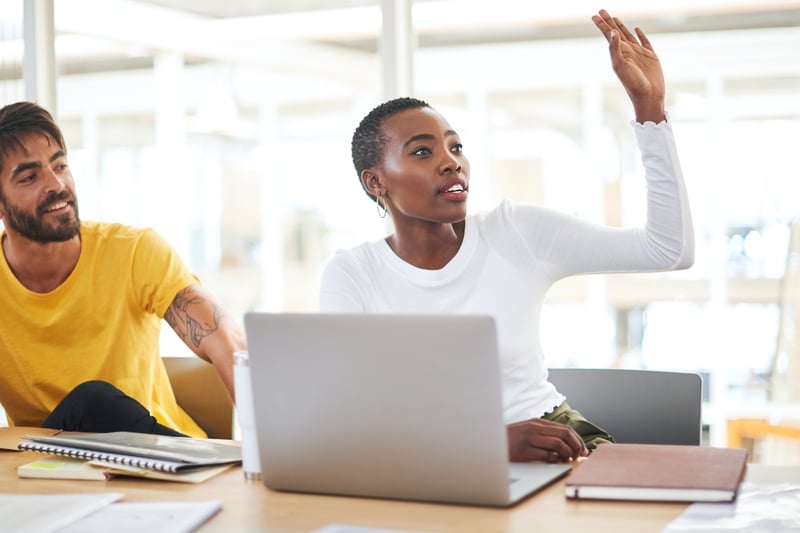 Sales outreach is a broad topic that encompasses many factors, so it's natural to have questions about how it works. During our research, we found quite a few frequently asked questions about outreach sales.
Here are those questions, followed by a quick answer to each:
Why is Sales Outreach Important?
Reaching your customers effectively should be part of any business's growth strategy. Being able to reach your customers not only drives sales, but it also helps build your brand identity and reputation in the spaces where your customers do business, shop, and more. By showing your customers what your business is all about through communication, you can develop stronger customer relationships and long-term customers.
What is an Outreach Strategy?
An outreach strategy is the technique and tools both sales and marketing teams use to prospect new customers. Strategies like looking at data to see where customers are coming from (organic search, paid search, social media, etc.) and using that information to inform where salespeople should prospect next are one example of an outreach strategy.
What is Outreach Sales Engagement?
When you take a look at a customer's total interactions with various salespeople and employees throughout the sales cycle, you're looking at their sales engagement. When you throw outreach into the mix, you're adding another level to that engagement: where the customer originated from, and whether that source can drive more effective outreach in the future.
For example, let's say you just finished a big sale with a high-value client. In your post mortem of the sale, you notice that the customer actually found your business through social media, LinkedIn to be specific, and it was because another salesperson reached out to them on that platform. This information could be used to influence prospecting on LinkedIn more in the future since a high-value customer was successfully sold to and originated from LinkedIn.
What is Inbound Versus Outbound Sales Outreach?
The main difference between outbound and inbound sales outreach is rooted in how prospects are captured.
With outbound sales, prospects are highly targeted and well-researched and determined to be high-quality leads. However, just because a lead is high quality and seems to fit well to be a paying customer doesn't necessarily mean you'll be able to win the sale easily. The prospect might not be in the market for your product or service at the moment, or they may have just purchased the solution you're offering from a different company. One way to use outbound sales is for testing a new market to see whether there are viable business opportunities.
Inbound sales are a bit different, in that with inbound you're often casting a wide net to land a larger number of prospects. There's some targeting here based on demographics, personas, and market research, but the reach is wider and therefore captures a wider audience than outbound. An example of inbound marketing is creating content that can be used in a variety of ways to capture audiences, like blogs, social media posts, and more.
Conclusion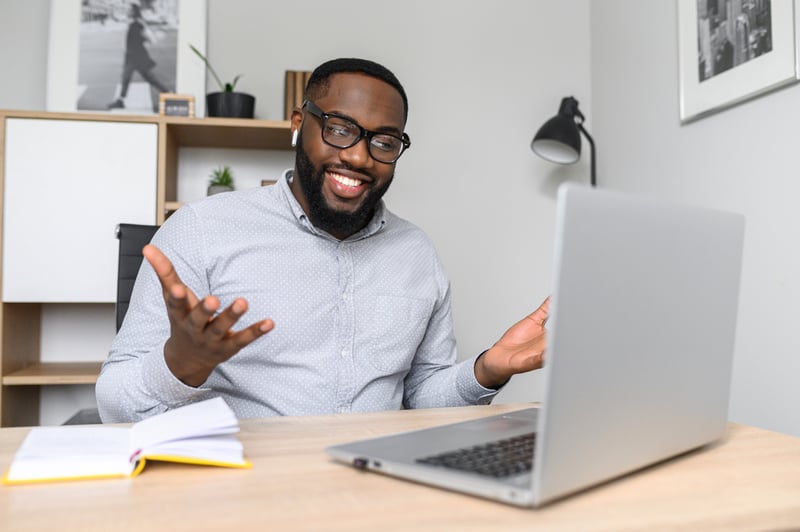 Customers don't just appear out of thin air. Companies have to work hard to target the right customer audiences and understand who is the most likely to buy their product or service.
Sales outreach is an important part of any sales team's customer acquisition strategy. While marketing often does quite a bit of work gathering leads, sales shouldn't forget to do their own lead prospecting to fill in the gaps. Sales prospecting also works to gather more quality incoming leads than marketing may find on their own.
If you're interested in supporting your sales outreach with a comprehensive, communication-focused CRM, then be sure to book a demo with Ringy today. We'll show you how our software works to support your company's outreach sales strategy.