Remember this old children's song?
"Hey, my name is Joe. And I work in a button factory."
That's what it feels like when you're manually dialing numbers, referring to call lists, and at the same time, trying to be a productive salesperson.
Except Joe's big mistake was telling his boss he wasn't busy when his boss asked. Always tell your boss you're busy, that's a free pro tip for you right there.
But seriously, if your job is to make calls all day, seemingly small software features like click-to-call, power dialing, and other automated call actions add up to save you time and increase your efficiency.
When you're efficient and productive, your boss will stop asking you if you're busy. That's just science.
And a power dialer is just another tool in your arsenal of call center tools that helps you reach that godlike level of productivity and efficiency.
Let's explore how it works.
Power Dialer Software
A power dialer is an automated calling technology that allows another phone number to be automatically dialed once a call is completed.
Although this technology has been around for decades, CRM and VoIP software brought power dialer software into the 21st Century by combining it with other powerful calling tools, such as click-to-call.
Current power dialer software solves a bunch of problems for sales and call center reps alike:
It allows your team to be more efficient since they don't have to spend extra time looking up phone numbers or figuring out which number they need to call next on a list
It removes the need for manual dialing, saving minutes per call
It saves time by recognizing when a call isn't answered, or the line is busy and moves on to the next number
It significantly reduces human error (it's easy to dial the wrong number)
Frees up time for agents to complete more advanced tasks or focus on selling
Power Dialer CRM
Ringy's power dialer software works by connecting existing contact lists in your CRM with its softphone software. This way, all you have to do is isolate a list of contacts and click the call button to initiate the power dialer.
For instance, the sales pipeline section of the Ringy CRM lets you set "buckets" of contacts that you may need to call. These contacts can be categorized in any way you wish. The screenshot below shows several sample buckets for categorizing leads.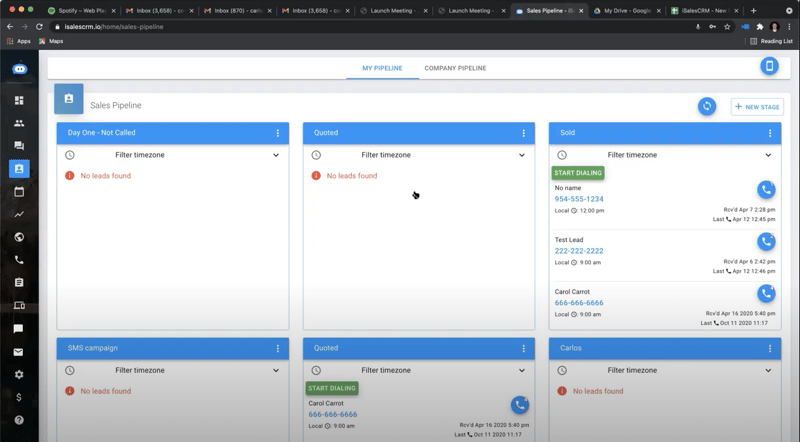 Once you click the "start dialing" button, it will pop up with a message saying that once the first call ends (either the call is hung up or the voicemail ends) the next number on the list will be automatically dialed.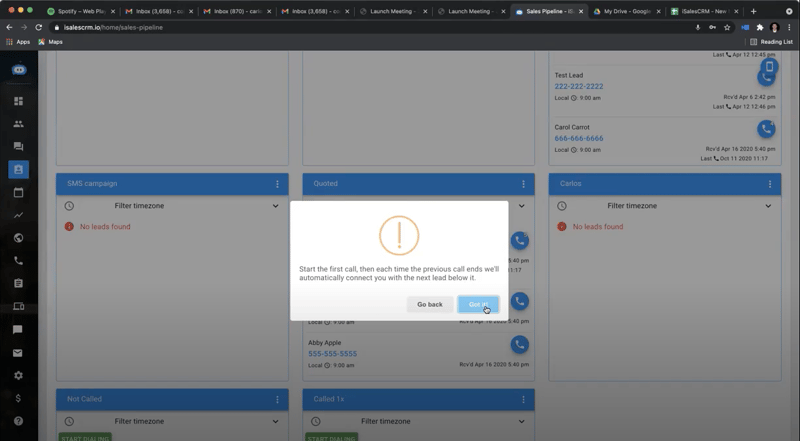 The dialer will then proceed to go through each number on the list until it's finished, or you cancel the process.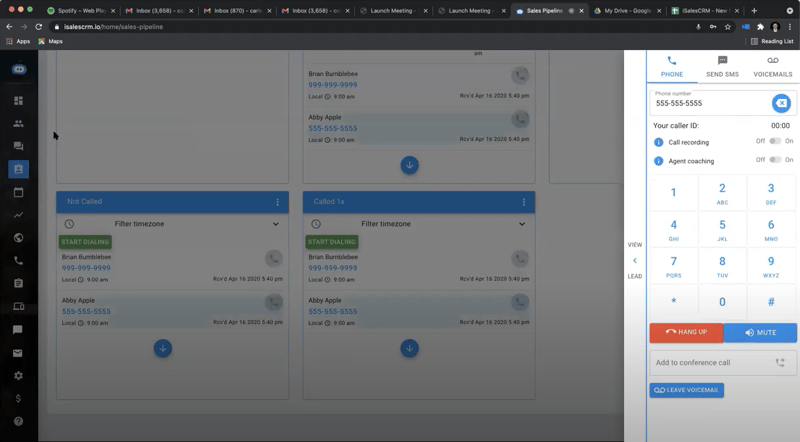 That's all there is to it! Other power dialers may work slightly differently depending on their unique software interfaces, but generally, most power dialer software will follow a similar cadence.
Differences Between Power Dialer, Progressive Calling & Automatic Dialing App
There are several different types of dialer technology, and each one has its unique features. The difference between these three types of dialers is summarized in the chart below:
| | | | |
| --- | --- | --- | --- |
| Feature | Power Dialer | Predictive Dialer | Progressive Dialer |
| Contact list dialing | Yes | Yes | Yes |
| Calls per agent | Typically calls at a 1:1 ratio, so one call per free agent | Predicts agent availability and call answer rate based on software algorithms, so call numbers can vary | Automatically dials a phone number as soon as an agent is free. Sometimes gives agents time to review a contact's information before dialing |
| Voicemail drop | When a call ends with a voicemail, agents can leave a prerecorded message with the click of a button. | Detects voicemail and leaves a pre-recorded voicemail message automatically | When a call ends with a voicemail, agents can leave a prerecorded message with the click of a button. |
| Calling control | The next number on the list is dialed once the first one is completed, or the agent can manually cancel | Multiple numbers are dialed at one time, with a call being connected to a free agent when the customer answers | One number is dialed at a time, and the next number isn't dialed until the agent is free to answer |
| Calls per hour | Online sources predict that between 60-80 calls can be made per hour | Predictive dialers allow agents to make up to 110 calls per hour. | Because progressive dialers are so similar to power dialers, it's safe to assume that 60-80 calls can be made per hour |
Chart information sources: CallHub, Avoxi, PhoneBurner
Power Dialers and Progressive Dialers
You may have noticed already that a power dialer and progressive dialer seem very similar. That's because they are. One caveat though, is that CRM or softphone software might make the differences between the two technologies seem larger than they are.
The main difference between Power dialer and progressive dialer software is the speed at which a call is answered. Progressive dialers often let the agent pause between calls to read contact information (such as notes from other agents, previous messages, etc.) before proceeding to dial the next number on a contact list.
This extra pause means that progressive dialers are often slower than power dialers. But armed with information about the customer, a salesperson has a better chance of making a sale, and a customer support rep can provide better customer service.
Predictive Dialers
Predictive dialers are meant to maximize agent efficiency as much as possible by automating as many operations as they can at the same time. It's great for reaching the most customers, but predictive dialers can sometimes make new calls before an agent is available, meaning customers that do answer now have to wait on hold.
Do you know what happens when a customer has to wait on hold before they've even talked to an agent? They hang up.
However, modern-day predictive dialers often have more robust algorithms behind the scenes that try to prevent the clash between call automation and the time it takes for real conversations.
That being said, predictive dialers still give agents no control over calls, while power dialers keep the control in the hands of agents.
Automatic Dialer
An auto dialer is an essential outbound contact center tool for teams that want to maximize productivity. Leveraging this software-based solution, agents can automatically call customer phone numbers from a list of leads in no time!
You can tailor the system according to your organization's needs - providing either prerecorded messages or direct connections with live representatives.
Automated phone dialers, usually used for customer support or telemarketing purposes, have multiple advantages that have extended far beyond those applications. In addition to outbound sales calls and surveys, you can use them to run calling campaigns such as:
Lead generation
Appointment setting
Event reminders and follow-ups
Reminder notifications
The power dialer is a great solution to save time and optimize the efficiency of your call center. It's easy to use, cost-effective and has customizable options that allow you to tailor it according to the needs of your business. Plus, you can use it without needing any extra hardware or software installations.
Evaluation Criteria When Choosing a Sales Dialer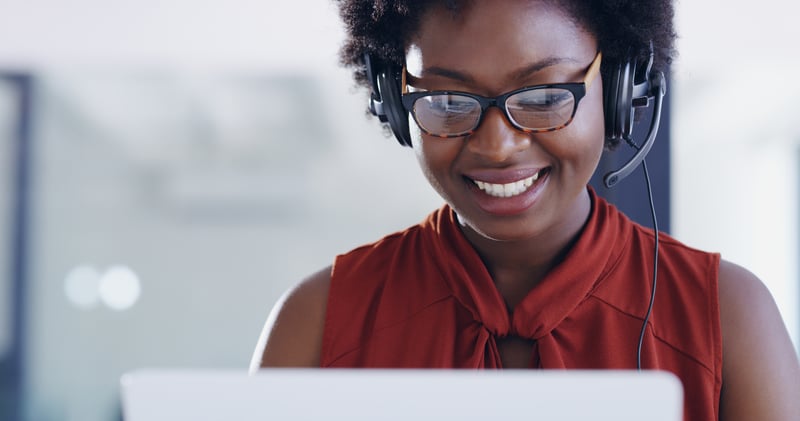 There are a ton of sales dialers out there, and it can be overwhelming when it comes to choosing the right one.
We've got you.
The first step is to choose a type of dialer. The three types are a power dialer, predictive dialer, or progressive dialer (comparison chart is in the above section).
Once you've determined which type of dialer you want, it's time to consider:
Price (how much are you willing to spend on a dialer?)
Usability
Local number and local ID features
Voicemail drop
Mobility (does it have a mobile app?)
Lead management features (the ability to isolate contacts, lead routing)
SMS marketing features
Sales automations (can you streamline processes?)
Support (do they provide customer support if you have problems?)
Based on these main features, we've compiled the ultimate list of sales dialers to fit any industry and sales team.
Call Tools Pricing Breakdown
Let's take a look at the call tools price of our top power dialer options, which we'll review in detail shortly:
| | | |
| --- | --- | --- |
| Rank | Power Dialer Options | Ongoing Costs |
| 1 | Ringy | Only $109 per month. |
| 2 | Vanillasoft | Starts at $99 per month. |
| 3 | Nice CXone | You get a 60-day free trial, but the paid version starts at $100 per month. |
| 4 | Ricochet 360 | $162 per month billed monthly, $144 per month billed quarterly, and $126 per month billed yearly for their "Booster" package. |
*Pricing as of January 2023.
Best Power Dialers
Based on the evaluation criteria above and extensive online research, we've compiled a list of top sales dialer software that covers power dialer, predictive dialer, and progressive dialer options.
To be completely transparent, we're also comparing our top picks against Ringy, so you can see for yourself how our software stacks up against the competition.
While this list isn't exhaustive, these options aim to provide a good understanding of what's out there when it comes to sales dialers.
Let's get straight into it!
1. Ringy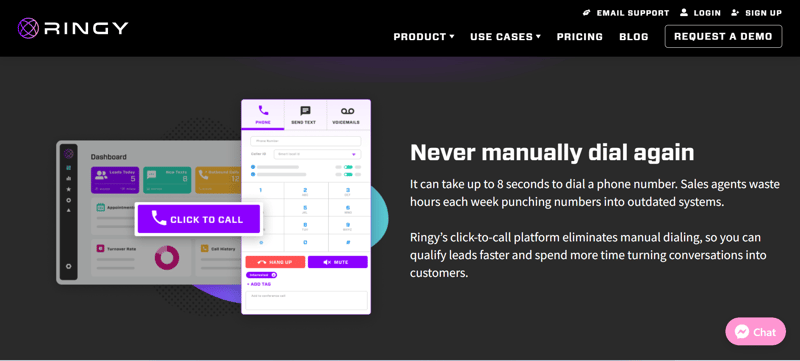 Not to be biased, but Ringy does get high marks for its power dialer. It's easy to set up and use, plus it integrates with our CRM system and has some great features that make it an excellent choice for your call center.
Best of all, you don't have to break the bank for Ringy - its call tools are priced competitively compared to other power dialers on the market.
At only $109 per month, as described above, you get the following features with our practical and efficient power dialer:
Automated dialing
Real-time analytics and call data tracking
Streamlined call tracking for better efficiency
Customizable calling preferences
Call pop functionality
Ringy is a user-friendly power dialer that only takes minutes to master. You will have access to features like call recording and CRM integration, giving you control over your leads with maximum efficiency!
Whether you're an experienced or rookie salesperson, Ringy simplifies the process so that managing incoming calls is effortless from start to finish!
2. Vanillasoft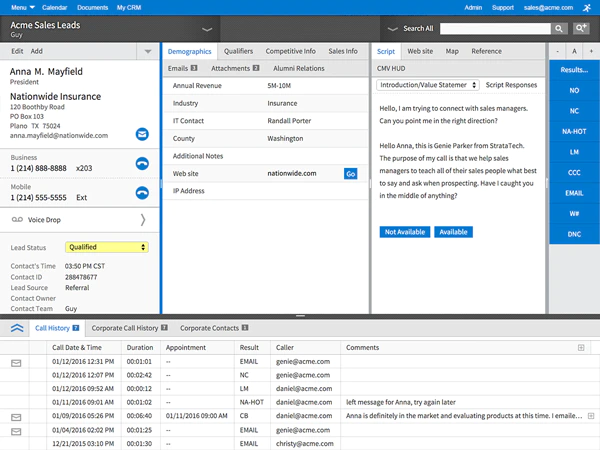 Vanillasoft is a sales dialer featuring two types of dialing software, Progressive and Preview. They describe their preview dialing software as "click-to-call to give callers the ability to look at the contact information before initiating the call".
Behind the scenes is a business VoIP, with features such as voicemail drop and SMS.
Vanillasoft's platform starts at $99 per month You'll have to contact their sales team to get a complete picture of every pricing plan and its offerings.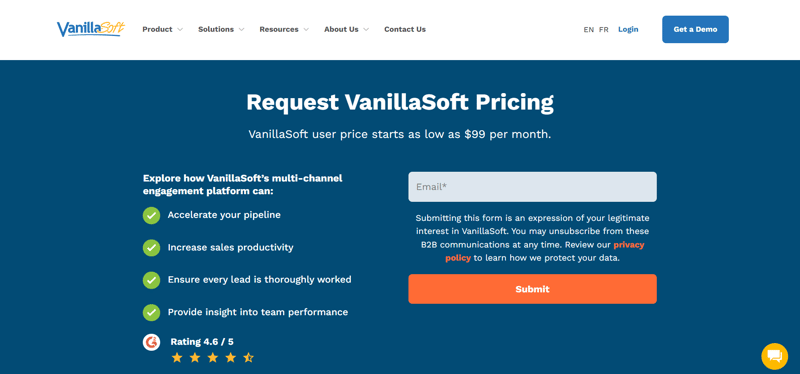 TrustRadius gives Vanillasoft an average user score of 9/10. In general, the reviews praise the system as being easy to use and set up. However, a number of reviews state that there are limitations that might pose an issue with scalability as a company grows.
Vanillasoft doesn't mention a mobile app on its website. However, they can integrate with apps that do offer mobile CRM options, such as Salesforce. Through these integrations, it's possible that Vanillasoft can be used on mobile devices.
Vanillasoft's base platform offers your standard lead generation and management tools, with a special mention of team-based and multi-level selling, suggesting that this platform would be a good fit for those types of teams.
In terms of customer support, Vanillasoft seems to offer your bog-standard customer support through phone, email, and a resource center.
Comparison: Vanillasoft vs. Ringy
Right off the bat, we can tell you that Ringy is going to be a less expensive option than Vanillasoft. Ringy provides all the features that Vanillasoft lists in their base platform as well as most of the additional features for one low price-$109 per month. With Ringy, features aren't nickel and dimed, rather a subscription includes everything that we have to offer.
When we take a look at the features Vanillasoft offers and compare them to Ringy's features, the only one that's missing from Ringy is the two types of auto dialing. While Vanillasoft offers both progressive and preview dialers, Ringy offers a solution that's more like a power dialer.
Overall, Ringy is less expensive than Vanillasoft, and you're getting similar features. The choice is obvious.
*Pricing as of January 2023
3. Nice CXone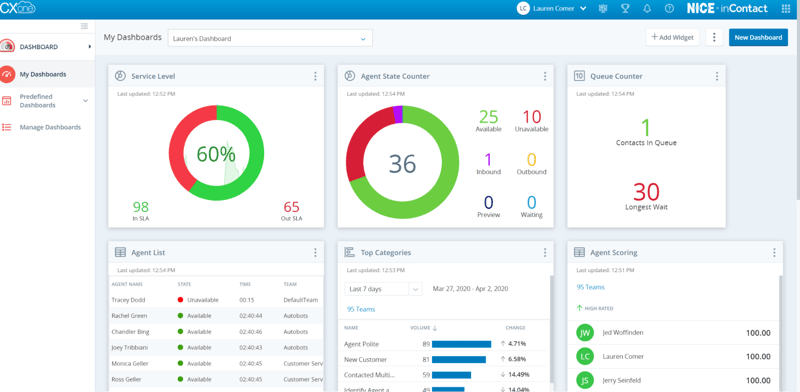 Nice CXone is a full-featured power dialer CRM. The sales dialer is predictive, so it relies on algorithms to quickly connect calls to agents. While predictive dialers can cause problems like awkward holds and pauses, NiceCXone claims to eliminate those issues with its patented dialing technology.
TrustRadius gives NiceCxOne an average user score of 8.3/10. In general, the reviews tout the software as easy to use with clear layouts for its various features. One of the chief complaints among more recent reviews seems to be centered on the lack of customization that NiceCXone offers.
While the website doesn't specifically mention a native mobile app, NiceCXone lists well-known CRMs as possible integrations, suggesting that using the dialer software through these CRMs in a mobile environment could be possible.
The standout feature of NiceCXone is definitely the cloud-based platform. They claim that this platform, which includes a developer program and RESTful APIs (without getting too technical, it's a type of API that uses the internet-HTTP requests-to access data), allows flexibility and scalability for all your business innovations.
For customer support, NiceCXone offers basic self-service options included with their service, but for more complex needs, you'll have to choose one of their monthly subscription packages.
Comparison: Nice CXone vs. Ringy
It's clear that the main goal with NiceCXone is to sell you their features before you even think about the price. Pricing information seems to be nonexistent on their website, with the company instead opting to have the customer sign up for a free trial or get in touch with their sales team directly for a quote.
The lack of transparent pricing makes it difficult to tell if NiceCXone offers all these features for one price or if there are different standard plans that include certain buckets of features.
With Ringy, you get all the features of our CRM and dialer included in your $109 per month subscription. In addition, there's no additional cost for customer support-full onboarding and agent support are also included in your monthly subscription.
If you're looking for a robust CRM with a simple, yet effective dialer, as well as full customer support, Ringy is the top choice.
*Pricing as of January 2023
4. Ricochet360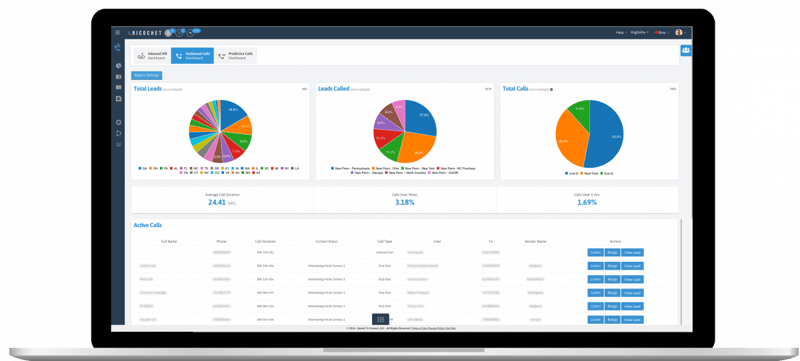 Ricochet360 is a power dialer CRM and cloud-based phone system in one, featuring progressive and predictive dialer software.
Both dialer software types provide standard features such as local phone numbers, voicemail drops, call recording, agent coaching, and more. For Ricochet360's predictive dialer, they recommend you use it for high-volume call centers with teams of 100 or more agents.
Lead management features and marketing automation are built into the CRM, similar to Ringy.
Capterra rates Ricochet 360 as 5 stars. The main cons most of the reviews state is that the software has a bit of a learning curve and also requires a fair amount of initial setup.
Pricing for Ricochet360 is pretty straightforward, starting at $162* per user per month if billed on a monthly basis, and then going down to $144 and $126 per month per user, respectively, for quarterly and annual billing.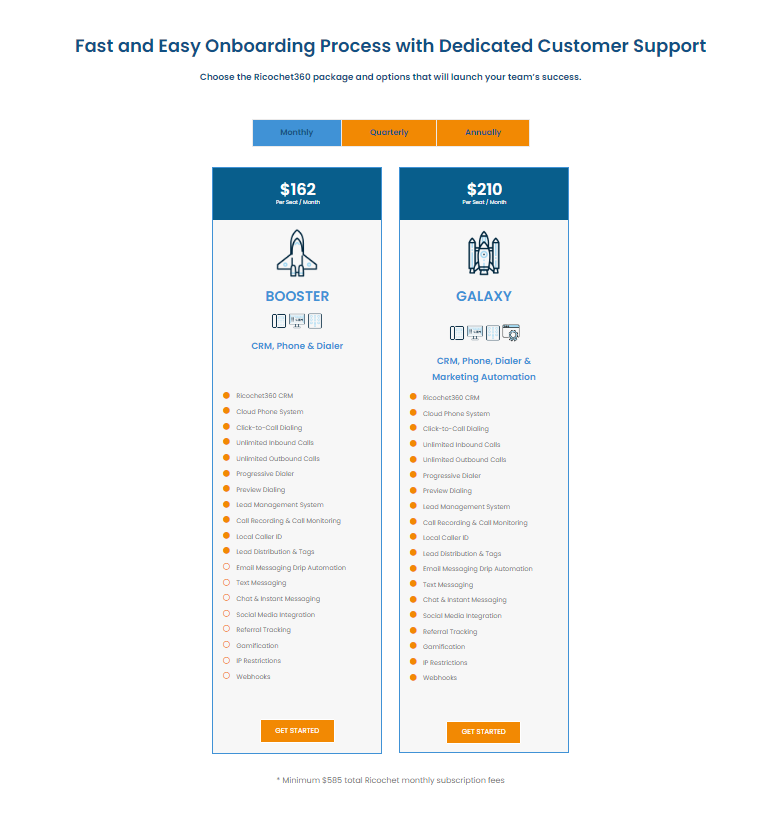 Ricochet360 doesn't specifically mention a mobile app on its website, but since it's a cloud-based phone system, it's safe to assume that there's an option to use the software on mobile devices.
As for customer support, Ricochet360 offers basic customer support with their plans, but one thing that stands out is their onboarding, which includes an optional onsite visit.
Enterprise support and premium support services are also available for an additional monthly cost.
Comparison: Ricochet360 vs. Ringy
These two CRM and power dialer systems are probably the most similar compared to the other ones we mention in this section. But while both Ricochet360 and Ringy share similar features, there are a few standout differences between the two as well.
First, Ringy is a less expensive option compared to Ricochet360. While Ricochet360 has tiered pricing options, Ringy sticks with the easier $109 a month subscription rate for all CRM and power dialing features.
The only two features that Ricochet360 has that Ringy doesn't are call center scripts and social media integration, both options that could be handled with third-party app integrations through Zapier.
*Pricing as of January 2023
Frequently Asked Questions (FAQ)

Still have questions? Let's clear the air with some common questions that people ask about power dialers and power dialer CRMs.
Is it Called Powerdialer or Power Dialer?
Whether you use powerdialer or power dialer, both spellings are valid. Most websites that sell power dialers put a space between the words. However, as long as you are consistent with your spelling, either option works fine.
What is a Power Dialer CRM?
A power dialer CRM is simply power dialer software that's built into an existing CRM. In most cases, if you're looking for a power dialer CRM, the calling features are the main focus, with most of the other CRM features centering around the power dialer feature. For instance, call tracking software, calling analytics, 360 customer views, automated SMS, and call recording are all typical features of a power dialer CRM.
Is a Power Dialer an Automatic Dialer?
Yes, a power dialer is a form of automatic dialer. It's important to understand that automatic dialers are not illegal, rather the Telephone Consumer Protection Act (TCPA) rules restrict the use of an autodialer to make random calls.
Similar to email, a third party must consent to receive communications from a company, either through a lead gen form or otherwise, before that company can legally call or email them.
What is a Triple Dialer?
Triple dialers are automated call systems that allow you to contact multiple people simultaneously in a fraction of the time it would take with traditional methods. Instead of making one call, the system calls three contacts at once and connects them as soon as someone answers.
This allows your team to quickly reach out to more leads, drastically increasing call efficiency.
How Do Auto Dialers Work?
Auto dialers provide a fast, efficient way to make multiple outbound calls. All you have to do is input the contact data of your leads, and the system will automatically ring them until someone answers. The call recipient can then connect with an agent or receive a pre-recorded message immediately.
The power of using an auto-dialer lies in its ability to call multiple people at once. This drastically reduces the time spent on manual dialing and allows you to focus your resources on more important tasks.
Summary / Wrap-Up
When you're choosing an automatic dialer for your business, it's important to keep in mind your use case scenarios.
Are you a call center with hundreds of employees or just a small business with a couple of salespeople? Would you benefit from automated features like voicemail drop, SMS, and click-to-call?
Whatever your needs are, a power dialer CRM like Ringy is sure to provide your business with tons of useful features to drive sales and grow revenue.
If you're ready to learn more, book a demo with our sales team, and they'll be happy to show you the full functionality of the Ringy CRM.