The average sales rep makes 33 cold calls per day.
It's a high-stress job, and it isn't easy to keep your team motivated.
And if that weren't bad enough, constant manual dialing is even worse. It is bad for the fingers, drains energy, and is a huge waste of time.
By some estimates, it takes up to 8 seconds to dial a single phone number. The number of minutes and hours wasted by a team of, say, 50 agents in one day is depressing.
But there's a solution to all these problems.
It's called a telephone dialer or an autodialer.
These dialers not only dial multiple numbers at the same time but also connect your reps to the first available number.
In this blog post, we'll tell you how to choose a dialer that is the perfect one for your call center – and all your agents love.
It's a sure-shot way of becoming the best boss ever.
What Is a Phone Dialer?
A phone dialer or auto dialer is a software system that dials prospect phone numbers for you.
In short, a phone dialer simplifies the outbound calling process, meaning your reps won't have to plug in a new number for every customer they need to call.
Typically, it automatically places calls to customers either from an outbound or a blended call center. Dialers reduce repetitive and error-prone work and improve efficiency by connecting customers or prospects directly to sales agents as soon as they are available.
Think about how many customers each of your Sales Development Reps calls each day. High-volume SDRs can be dialing 100 or more numbers a day. Sure, it might only take a few seconds to dial a number, but it adds up:
100 a day x 8 seconds per dial x 20 days in a month = 4.5 hours of wasted time each month, per rep.
So yeah, automated telephone dialers are, like, kind of important.
How do phone dialers work?
With manual phone dialers, agents call by manually dialing numbers from a list of contacts.
In auto-dialers, the system chooses the numbers that should be dialed from the contact list. It also tells the computer how to respond in case of a busy signal or if a call reaches a voice mail or an answering machine.
Depending on the dialer type, you can configure the system to connect the call to a live agent when a person answers the call, or play a pre-recorded audio message when there are no available agents, or drop the call if no one answers in 30 seconds or the line is busy.
Who uses dialers?
Outbound sales teams
Outbound sales teams and telemarketing professionals use a dialer to make their outreach efforts and sales process more efficient.
Marketing departments
Marketing departments use dialers to identify leads and engage with them on the basis of their interest shown in different campaigns.
Customer service representatives
Customer service teams often handle a high volume of phone calls. Using a smart dialer, these queries are channeled through self-serve Interactive Voice Response or automatically routed to the right agent.
Benefits of a Dialer Telephone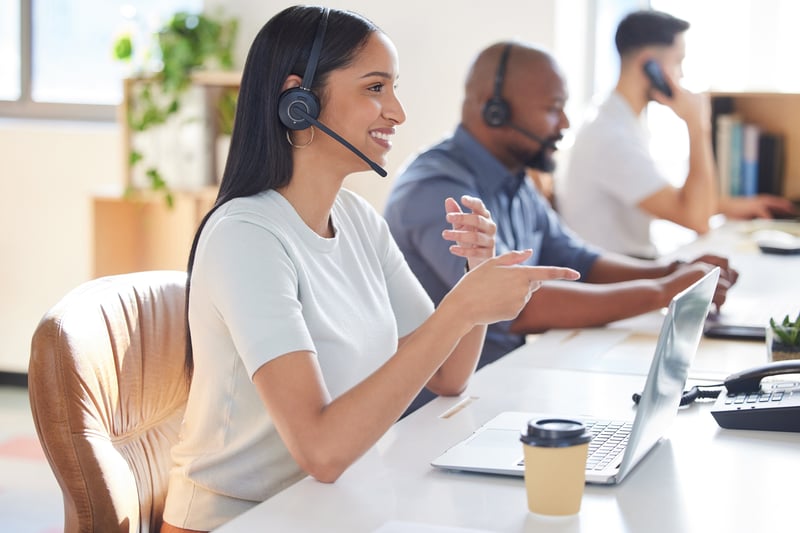 We've already discussed the obvious benefits of using a dialer phone. You'll save about 4.5 hours a month in calling time per rep. That means that with a team of 40, an automated dialer gives you 180 hours back, or roughly one rep's monthly workload.
However, there are a few other benefits to using a telephone dialer.
Five, actually:
Cost-effective
Helps in training staff
Improves your business operations
Helps in handling outbound and inbound calls with ease
Lessens your company's operational costs
1. Cost-effective
A dialer telephone automates processes like outbound calls, enabling your team to accomplish more in less time. This translates into more money saved by your business.
Yes, you'll need to pay for the software itself, but that cost is easily made back in saved time (for example, with a large team, you could save on a whole additional rep by implementing a telephone dialer system!)
2. Helps in training staff
Over 90 days, new sales hires retain just 16% of all sales training they receive.
Let that sink in.
For every 20 things a new sales hire learns, they'll only remember three of them.
That may sound discouraging, but the key is to make training a regular activity.

Using a dialer assists that process by tracking agents' performance and calls, giving sales managers access to helpful insights that can inform coaching sessions.
Both you and your sales team can easily access previous calls, which helps them figure out how to make future calls that are more effective.
3. Improves your business operations
22% of customers feel call center wait times are too long.
A dialer software eliminates excessive wait time, call drops, and other frustrating constraints. Since your sales agents receive only connected calls, it leads to a better call-connect ratio, which is good for your daily business operations.
4. Helps in handling outbound and inbound calls with ease
Dialer phones are also useful if your call center operations are both outbound and inbound. They help you blend and handle both types of calls with ease.
For example, your dialer can prioritize inbound calls, and slot them in between outbound dials, so reps don't need to lift a finger!
This streamlines the company's call distribution system, with calls being assigned to available sales reps.
5. Lessens your company's operational costs
Dialer software provides demographic and other details that give you valuable information about those showing genuine interest in your products or service. This helps in customizing messages to prospects.
Types of Phone Dialer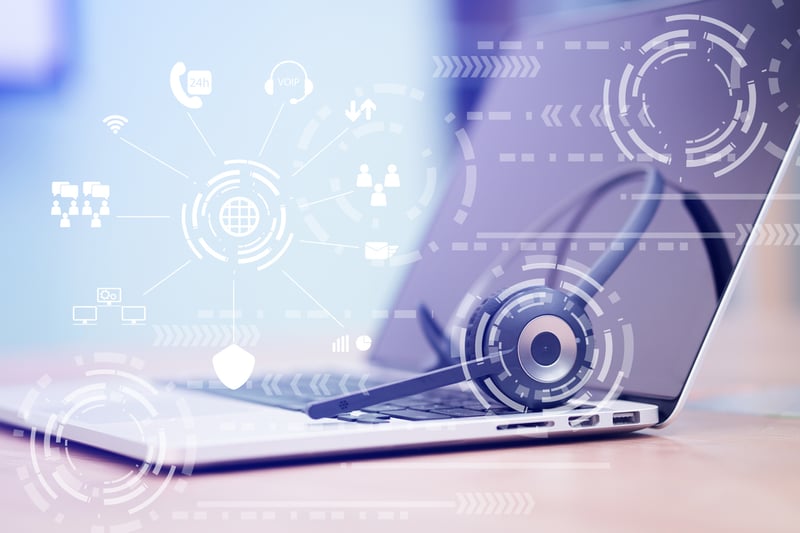 One of the things that makes choosing a phone dialer software platform for your sales team is the fact that more than one option exists.
If you've never used one before, telling an autodialer from a power dialer can be more than a little challenging.
Here, we're going to break down the five most common types of phone dialer:
Auto dialer
Predictive dialer
Power dialer
Progressive dialer
Preview dialer
1. Auto dialer
An auto dialer is the most commonly used dialer software in call centers. It can dial thousands of calls in seconds and connect agents to live users. Auto dialers are useful in outbound sales call centers, healthcare, and hospitality, among other industries.
An auto dialer is further divided into:
Predictive dialer
Power dialer
Progressive dialer
Preview dialer
So, all predictive dialers (and the others) are auto dialers, but not all auto-dialers and predictive dialers, got it?
2. Predictive dialer
The word 'predictive' is used because this caller decides how many outbound calls are to be made and when the next call should be dialed based on the agents' availability. These dialers predict the average time it takes for calls to be answered and compares that with the number of agents. Intelligent algorithms use these numbers to predict how many dials should be done.
Predictive dialers offer a number of benefits, including:
Stronger lead management
Greater agent productivity
Increased sales
Reduced contact center costs
The ability for sales managers to track agent performance
3. Power dialer
Power dialers sequentially dial the next number after a sales rep has completed their call. The agent needs to indicate they're available, after which the dialer places the call.
Power dialers and predictive dialers offer similar functionality, but there are some key differences. Learn more in our dedicated article on the subject: Power Dialer vs. Progressive Dialer vs. Predictive Dialer.
4. Progressive dialer
This dialer is similar to the predictive dialer, except that dialing only starts once an agent is available. The number of calls it dials is equal to the number of agents available. Progressive dialers are ideal for telemarketing operations.
5. Preview dialer
Preview dialers give sales agents a preview of the customer's information before the call connects. These dialers work best for upselling or cross-selling to High Net-worth Individual (HNI) customers. Providing customer information before the call allows agents to deliver a personalized experience.
Learn more about how auto dialers, preview dialers, progressive dialers, and predictive dialers work here.
Telephone Dialer Selection Considerations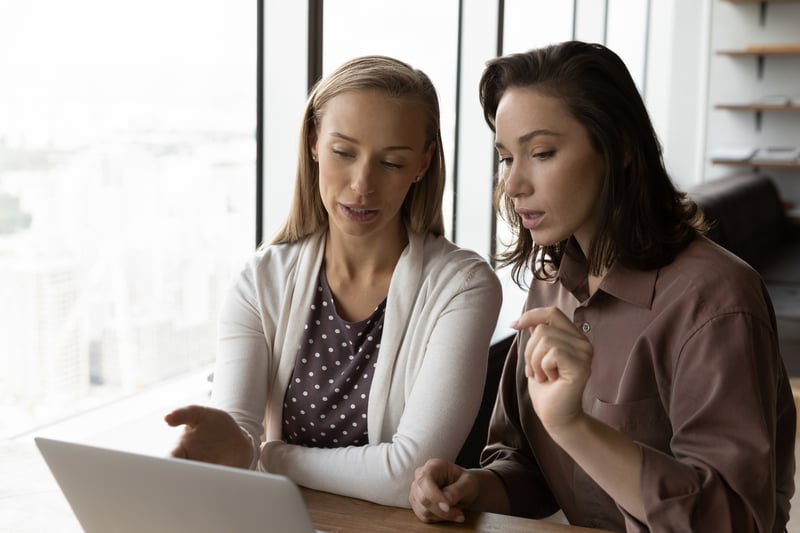 Now that you know which type of dialer you need, it's time to start thinking about specific platforms.
Every software provider offers different features, so much to weigh up. Shortly, we'll look at the top 5 telephone dialers to consider. First, however, it's important to consider your needs across these six categories:
The size of your organization
Your prospect personas
Features that you need
Ease of scalability
Training and technical support
Ease of integration with CRM
1. The size of your organization
How many agents will be using this dialer? Once you have that specific number, you can determine the volume of calling it will lead to and choose the dialer accordingly.
For example, some dialer companies charge per user, others charge per minute and others just for the platform access itself. So, your number of users will profoundly affect your total cost.
2. What is your prospect persona?
Your target consumer persona plays a role in determining the kind of dialer that should be used. Choosing the wrong dialer can drive away your target consumer.
For example, some dialers start with an automated message when they initially connect with a customer. In certain sectors, that will be fine. For others, this may leave the customer feeling alienated.
3. Features
Every call center has specific requirements like call recording, call monitoring, three-way calls, etc. When selecting dialers, you should have a checklist of the most needed features for a smooth call center operation.
For instance, do you need the ability to record sales rep phone calls? This is a helpful feature, but it may already be available to you within another software platform.
4. Ease of scalability
If you plan to expand your call center operation in the future, the dialer should be easy to scale up, both in terms of technology and cost-effectiveness. For instance, some dialers have a pay-per-minute pricing, with no fixed monthly cost per agent.
5. Training and technical support
Whenever there's a problem with the tech, you need an instant solution or tech support to resolve the issue and avoid downtime. Dialers that come with call and chat support are helpful in such situations.
Ask questions like:
Is the support available 24/7?
Will we get a dedicated support agent?
What methods of support are available? (chat, phone, video, etc.)
6. Ease of integration with CRMs
Smooth integration with the CRM is a critical feature in an autodialer. Customer contact data is stored in CRM. The dialer should provide quick and easy access to the data through a single interface.
Top 5 Telephone Dialers
Okay, let's get into the details: which telephone dialer should you choose?
Here, we're going to look at five popular options, starting, of course, with yours truly.
1. Ringy
Hey, we're not afraid of a little shameless self-promotion.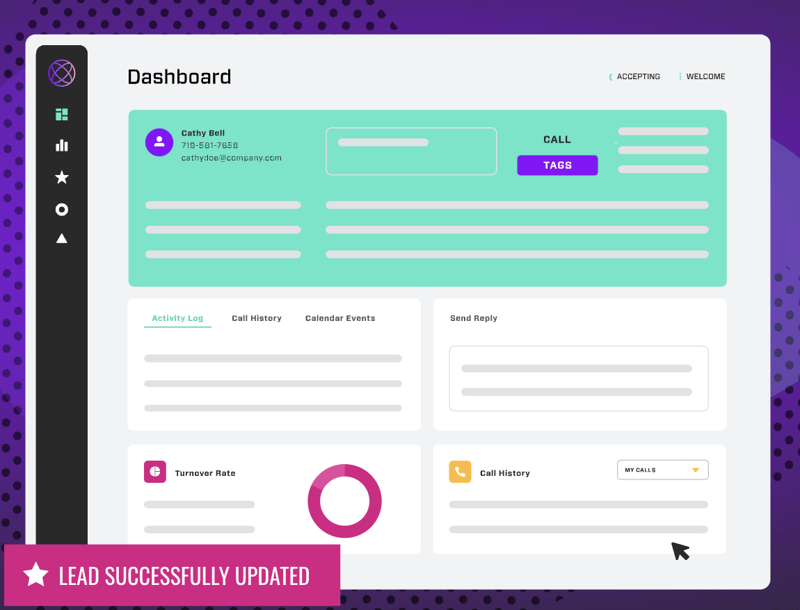 Ringy is a powerful CRM platform for sales and support teams, offering many helpful features for high-performing teams.
| | |
| --- | --- |
| Feature | What it does |
| | Call customers over the internet and save on long-distance phone bills. |
| | Show up on your customers' phones as a local phone number. |
| | Call customers on repeat without lifting a finger. |
| | Have a list at your fingertips of all previous customer interactions. |
| | Call from wherever you want! |
| | Automated emails, SMS, and phone call activities to keep communication consistent. |
Never manually dial again
It takes up to 8 seconds to dial a phone number. Sales reps waste hours every week working on outdated systems.
Stay in Touch
Reach your customers at any touchpoint–calls, emails, or texts.
Sell with confidence
Hands-free and click-to-call software allows reps to view lead history, divert incoming calls, and take notes while talking to a prospect.
2. Nextiva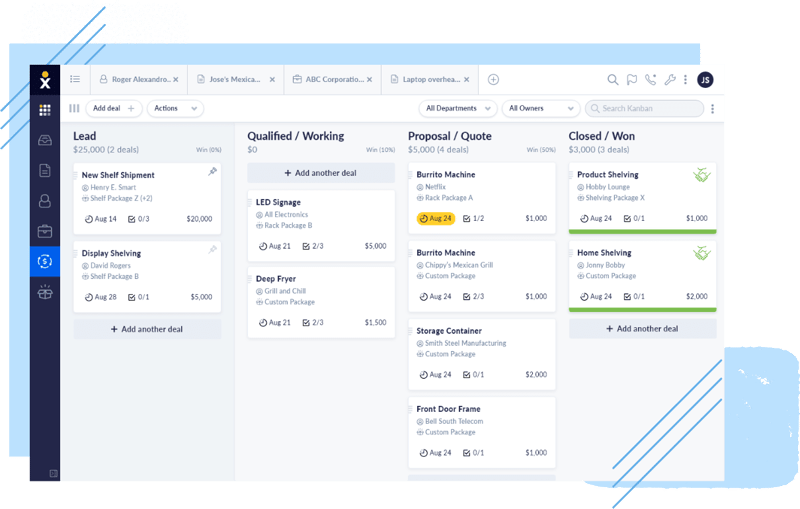 Nextiva is a collaboration tool for small businesses, offering several communications features, including a phone dialer.
Talk to anyone through phone, text, video, email, and messaging
Get more value from your phone. Simplify communications with a single product that does what you need and when you need it.
Use built-in tools to supercharge your sales teams
Build stronger relationships with every customer. You'll know everything about their past interactions with you and other vital information.
Connect with teams and customers in same app
Make an impression with superb video conferencing software. Take virtual meetings to the next level.
Simplify work, can focus on customers
Nextiva's built-in automation makes it easy to simplify your workday. Send emails, surveys, and auto-responses with ease.
3. HubSpot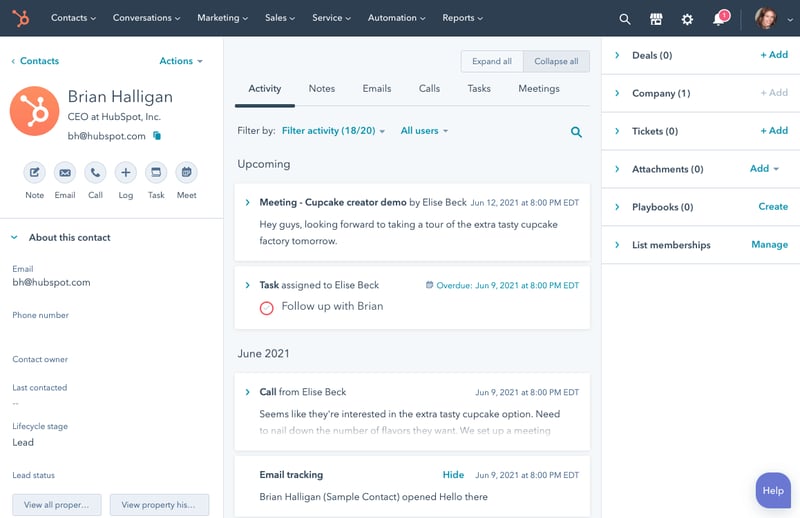 HubSpot hardly needs an introduction. They're an inbound marketing behemoth, with a number of marketing and sales tools available.
Their pricing does get a little expensive as you move up toward higher-functionality plans, however, so they are probably better suited for large organizations with big budgets.
Prioritize sales calls
Easily line up your calls. Use engagement and contact property data from CRM to prioritize your best calls. Set up a daily calling queue.
Place calls directly from your browser
Place sales calls from your desktop browser without picking up a phone. A single click will connect you to a prospect.
Automatically track and log sales calls in your CRM
No more manually logging calls. HubSpot's call tracker logs every call to CRM or Salesforce.
4. Aircall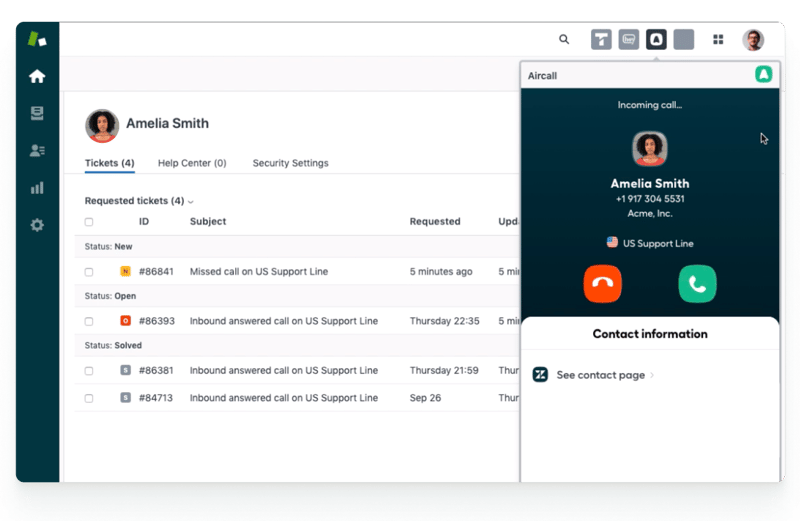 Aircall's name kind of says it all: they're a cloud-based calling platform with features such as a VOIP phone and integrations with popular CRMs like HubSpot.
No hardware stress
A cloud call center solution that enables you to start a conversation anywhere in the world.
Connect to your tools
All the right info is tied together in the cloud. Integrate Aircall with CRM systems, Helpdesk solutions, and other important apps.
Gain visibility
Say goodbye to guesswork. Check individual and team metrics in real-time and start making measurable improvements.
5. Dialpad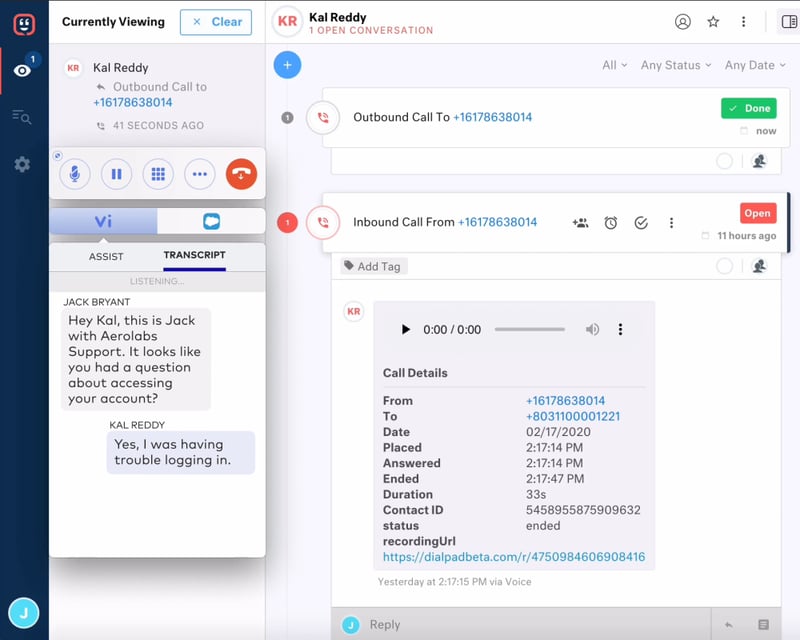 Dialpad is another great cloud-based communication tool. With Dialpad, you can call customers over the internet and meet using a video conferencing tool or live chat with their messaging feature.
Calling all businesses
Manage calls, texts, and voicemails from any device.
Collaborate between calls
Chat, share files, and move projects forward with messaging that syncs with work.
Meet up instantly
Just needs one click to get in. The built-in AI takes notes, so no more panic about missing things.
Telephone dialer pricing comparison
So, what does something like this cost?
Every brand prices its platform slightly differently, so here's a rundown on the pricing structure of each of the five tools.
| | |
| --- | --- |
| Platform | Pricing |
| Ringy | $109 per month |
| Nextiva | From $18.95 per user, per month |
| HubSpot | From $45 to $3200 per month |
| Aircall | From $30 per user, per month |
| Dialpad | From $15 per user, per month |
Frequently Asked Questions
"How does a robo dialer work?"
A robot dialer (officially known as an auto dialer) automatically dials a list of prospect phone numbers and then directs connected calls to sales reps as customers answer.
"What is the difference between a dialer and a softphone?"
Softphones are digital versions of phones. They exist in mobile apps and most typically in SaaS software such as CRM and sales platforms. A dialer is a feature that many softphones (and some traditional phones) offer that automatically dials from a list of customer phone numbers.
"What is a dialer software?"
Dialer software is a specific type of sales and customer service software platform that automatically dials prospect phone numbers.
Often, dialers are packaged within larger software packages such as CRMs and sales engagement platforms.
"What is a manual dialer?"
A manual dialer is basically a traditional phone (though it can be a softphone). Sales reps must manually plug prospect phone numbers into their system to dial out.
"What is CRM in call center?"
CRM stands for customer relationship management. CRM platforms are specialized software platforms designed to support sales and service teams with their customer interactions.
In a call center, CRMs are used for:
Storing customer data such as phone numbers
Keeping a record of previous interactions
Scheduling follow-up activities to enhance the customer-brand relationship
Conclusion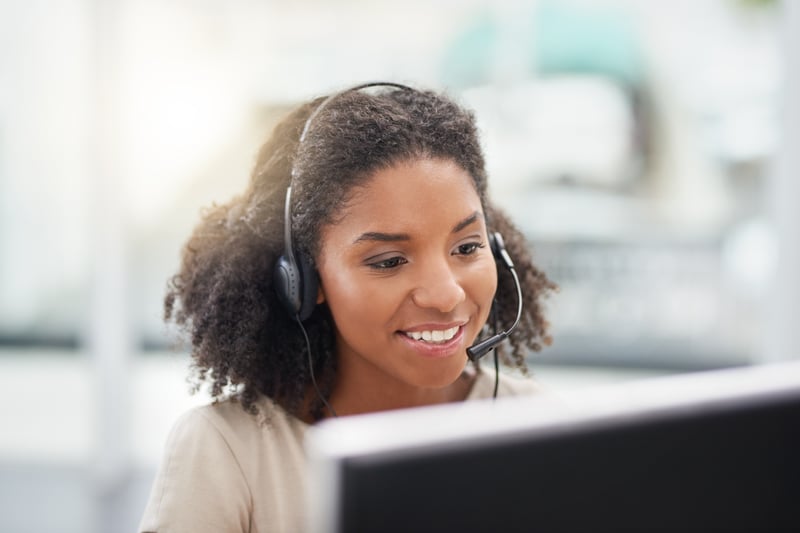 So, is an automated telephone dialer right for you?
If you're scaling a sales team or customer support call center, the answer is likely yes.
Phone dialers save a tonne of time and money and ultimately improve the customer experience.
So, what are you waiting for? Book a demo with the Ringy team today to learn more about our sales CRM and dialer functionality.