Frustrated thinking about ways to increase your revenue?
You've already pushed your sales team's efficiency and maximized your work hours, and while you are hitting your sales goals, you can't seem to go higher.
Now, expanding your sales team looks like an attractive choice.
But recruiting new hires comes with several underlying costs, including training. Getting your new sales reps where they can deliver remarkable results can cost you six to nine months' worth of an employee's salary.
A sales channel strategy enables you to distribute your products via partners that help you market and sell your goods to your customers.
This article will help you clear up the following:
What is a sales channel strategy?
Pros & cons of channel sales
Why you should use a sales channel strategy
How to implement a killer channel sales strategy
Channel sales success stories
Let's dive in.
What are Channel Sales?
Channel sales consist of a company indirectly selling its products to customers through other companies or channel partners. Channel partners can include third-party affiliates, distributors, and resellers. The primary aim of channel sales is to increase your distribution in the market without spending enormous resources by dealing with channel partners instead of hiring new sales reps.
Implementing a channel sales strategy ensures you don't end up doing what you were trying to avoid in the first place – wasting resources.
While channel sales help you lay the ground for selling more products to more customers, your sales can go wrong when you don't have a strategy.
63.5% of companies say channel partners contributed to their annual revenue.
But not every business should use channel sales for their sales process.
Direct sales may be a better option based on your type of business or how you prefer to implement your sales strategy.
Direct sales involve selling your products straightforwardly to your customers and gaining all the profit. It does not include distributors or intermediaries, but it can restrict you from expanding your customer base since you handle all your selling alone.
For context, let's use an example.
A local coffee shop makes and sells coffee directly to its customers. From brewing cappuccinos and lattes to serving their consumers, they are the sole vendor of their coffee. The critical point is that they make and sell their product to their customers onsite directly.
Channel sales are a different story, even with the same product or industry. Let's see how.
A large coffee company outsources product sales to distributors through channel sales. The company can partner with supermarkets or local stores to sell their product to more customers by producing packaged instant coffee.
The primary aim of indirect sales is to scale up the distribution of your products to meet more audiences. Distributors involved in your sales channel strategy are called channel partners.
But, before we get to the types of channel partners and why choosing the right one is crucial to your channel sales strategy, here's a head-to-head table to summarize the key differences between direct and channel sales.
| | |
| --- | --- |
| Channel Sales | Direct Sales |
| Sells and distributes products and services to customers through channel partners | Sells products and services directly to customers |
| Channel partners share in the risks and profits from sales | You enjoy sales' profits alone and bear all the brunt of taking risks |
| Significantly relies on distributors to sell your products and services | In-house sales team is solely responsible for driving revenue through your sales model |
Channel sales has a larger distance between your business and consumer because intermediaries are involved in your sales process. But, using an effective sales channel strategy makes up for the distance with a broader distribution that enables you to reach more consumers.
While channel sales can help you extend your products to customers in other local areas and boost your revenue, you need to implement the right type of sales channel in your sales channel strategy.
7 Types of Sales Channels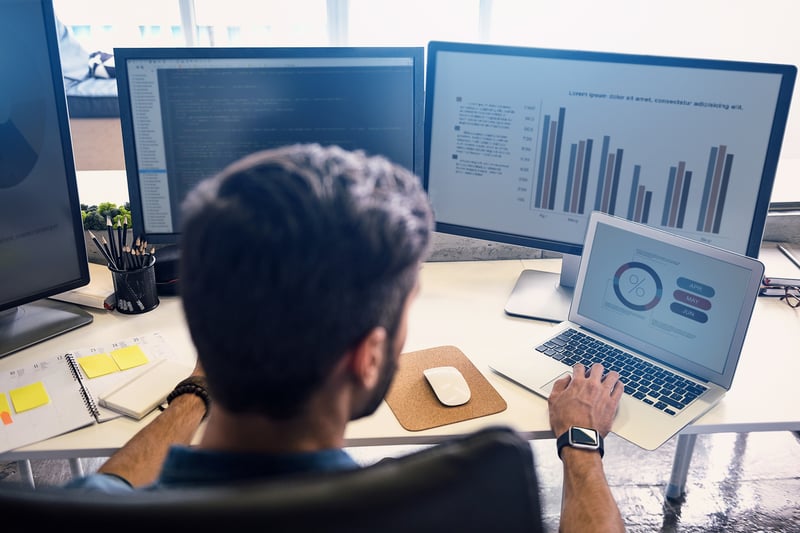 Partnering with a sales channel can make or break your sales channel strategy. You can use one or multiple sales channels, but understanding their benefits to the partnership and how your sales goals align will help you decide the best channels to partner with. Sales channels significantly differ in how they sell products to the consumer.
Before you choose a sales channel, you should consider:
Your sales goals and how both parties can benefit from the partnership.
The role you want your channel partner to play in your sales channel strategy
The best type of distribution that can enhance your sales
Let's look at the A-Z of sales channels, with examples to help you understand what they look like for your business.
| | |
| --- | --- |
| Sales Channel Type | How it works |
| Affiliate partner | Sell your products for a commission |
| Agents | Mediators between your business and your target audience |
| Consultants | Connect retailers, distributors, and vendors to ensure your product is delivered to your target consumers |
| Dealers | Specialize in selling one kind of product to the end-user rather |
| Distributors | Act as intermediaries between producing the product and getting the target audience |
| Independent retailers | Generally buy from distributors and sell retail |
| Resellers | Serve as the intermediaries between the production company and final consumers |
1. Affiliate partners
These channel partners help you sell your products for a commission based on how much they reach. You can agree on the commission's size either per product or based on bulk sales. A good example of affiliate partners includes influencers that market your product to their audience and receive a percentage off each sale.
2. Agents
Typically, agents are mediators between your business and your target audience. They can help you source for clients and negotiate a deal between both parties in exchange for an agent fee. You can usually see agents in the real estate market that connect clients to property owners.
3. Consultants
Regarding building and maximizing sales channels' efficiency, consultants are the most sought-after partners. Their primary job is to connect retailers, distributors and vendors to ensure your product is delivered to your target consumers without hassle. Top examples include Deloitte, PwC, and KPMG.
4. Dealers
Dealers primarily specialize in selling one kind of product to the end-user rather than selling a wide range of products. Car dealers are the most common example in this category.
5. Distributors
These are the significant intermediaries in connecting products to consumers. While the manufacturing company focuses on creating the product, distributors enable you to focus on production while they ensure that the product reaches the consumer. Distributors act as intermediaries between producing the product and getting the target audience.
6. Independent retailers
From not being tied to the production company to running their retail company to selling a wide variety of products in their niche, independent retailers thrive without the support of a parent company. And customers love them. 80% of consumers prefer to shop in stores.
7. Resellers
Like distributors, resellers serve as the intermediaries between the production company and final consumers. But, resellers buy the product from the parent company and sell it at a different price to the end consumer to gain profit. Typically, the consumer contacts the reseller for the product, and the reseller gets the product from the primary producer.
Pros & Cons of Channel Sales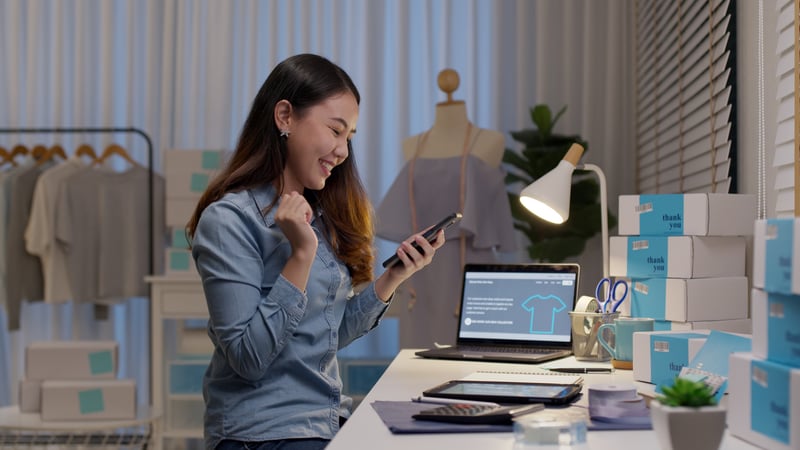 As we mentioned earlier, channel sales are not for every business; some do better by operating on their own.
This makes it essential to carefully weigh up the pros and cons before deciding whether a sales channel model suits your business.
Pros of Channel Sales
Better trust
For startups or businesses in their early years, a lack of reputation can be a significant barrier to getting consumers to recognize your products.
By partnering with a sales channel that has done the work of establishing a brand presence with consumers, you can enable your target audience to trust your product and make a purchase.
81% of consumers report that trust is a deciding factor when purchasing.
Being endorsed by reputable channel partners increases the credibility of your product in your target audience's eyes, motivating them to purchase your products and enabling you to achieve your sales objectives.
Improved efficiency at a lower cost
Imagine recruiting more sales reps to hit your bottom line faster. You must consider recruiting costs, training your new hires to adopt your company culture, and ramp time.
It takes 12 weeks for an employee to become fully productive.
That is three whole months before you get desirable results.
Within the same period, you can collaborate with several channel partners to deliver the same revenue with lesser training expenses.
A comprehensive sales channel strategy helps you onboard your channel partners quickly, making it more convenient for them to align with your program and deliver results.
Targeting new customers
What is the point of acquiring new customers?
We believe it's obvious, but we'll go ahead and say it.
More sales!
Yes, the probability of selling to an existing customer is 60-70%, but successfully attracting more customers along your sales funnel means that you have more customers to retain.
Branching out to reach new customer bases can:
Increase your brand awareness
Give you insights on improving your products to satisfy more customers
Boost brand loyalty
From social media campaigns to giveaways and promotions, channel partners enable you to experiment with new customer bases with minimal risk. So you can gain practical feedback from consumer engagement with your product without tying it to your parent company.
Some channel partners also help you to handle the training, onboarding, and responding to customers, giving you more time to focus on closing deals and ensuring that workflow on your sales pipeline is running smoothly.
Like everything else, channel sales have advantages and disadvantages, opportunities and challenges, and pros and cons.
Let's refer to these cons as challenges because, besides sounding much better, we can tackle them efficiently to ensure we get the best from collaborating with channel partners.
Cons of Channel Sales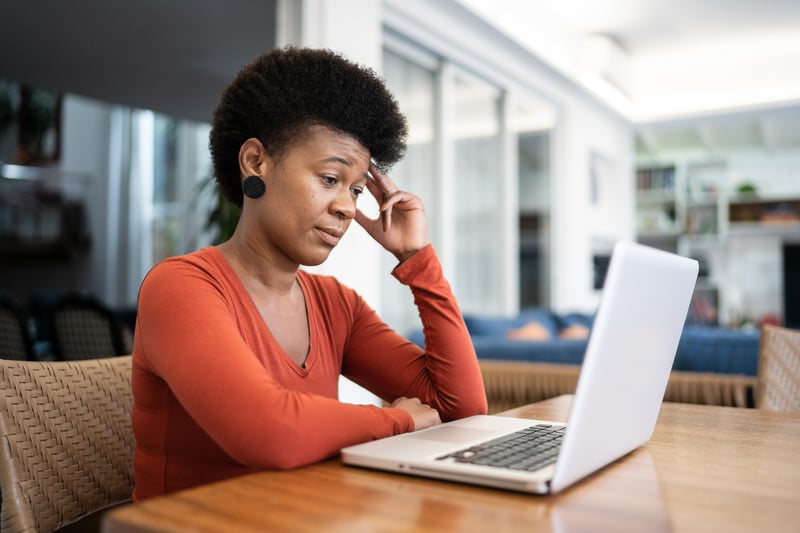 Training channel partners
Your channel partners manage deals with customers on your behalf. Because you are not directly handling your sales process, they can mismanage deals and attain losses without proper training on your sales model or customer engagement.
24% of surveyed companies say channel partners take over a year to become fully productive. Only 35% of companies have adequate coaching and development for channel salespeople.
We understand. These statistics look daunting, but you can easily tackle them, as we said earlier.
With a CRM like Ringy, you can effectively reduce the training time and ensure you implement the proper sales training resources to trust your channel partners to interact efficiently with your customers and generate revenue.
How?
Ringy enables you to track and monitor customer engagement to derive data-driven insights that point you to what and where you need to improve so you can use the right resources to train channel partners faster.
A peek into how Ringy boosts the efficiency of your sales training:
All-in-one dashboard to monitor engagement and spot areas for improvement.
CRM integrations that help you conveniently increase your process's efficiency.
Manual task automation so you can focus on building your team's strengths.
Training your channel partners to interact with consumers appropriately will help you avoid risking your brand by associating with customers with a bad reputation and poor customer service.
Lower profits
While using a channel sales strategy helps you maximize partnerships to increase your product's distribution to more customers, it also involves more people sharing the revenue pie.
Because your channel partners are involved in sourcing and closing deals, you can make less on individual sales. It gets worse when your direct sales reps compete with your channel partners on the same deals.
From cutting each other off deals to avoiding giving commission to neglecting leads, this ugly competition can lead to a channel partner conflict that negatively affects the partners' ability to sell and distribute products to customers. This conflict can lead to the termination of the relationship.
A solid sales channel strategy helps you evaluate the benefits and possible pitfalls of involving channel partners in your sales process to ensure that you don't enter a partnership that results in only losses.
Challenging to manage
Ensuring that your channel partners are on the same page when you update your sales strategy, modify your messaging or add a new product is essential for your sales strategy's success.
But, you are not only updating the members of one sales team. You are rolling out new information to several external groups at once. Keeping track to ensure everyone adapts can be challenging.
Feedback from customer interactions can also be slow. Your channel partners may not be asking the right questions to help you gain the necessary insights to drive sales positively. The longer time it takes to access meaningful feedback can slow down or worsen decision-making due to unreliable information.
The best CRMs help track real-time communication to ensure that nothing gets lost along the channel. From organizing contacts for easy and reliable communication to automating data entry to minimize human error, CRM features enable you to manage channel partners efficiently.
Importance of Sales Channel Strategy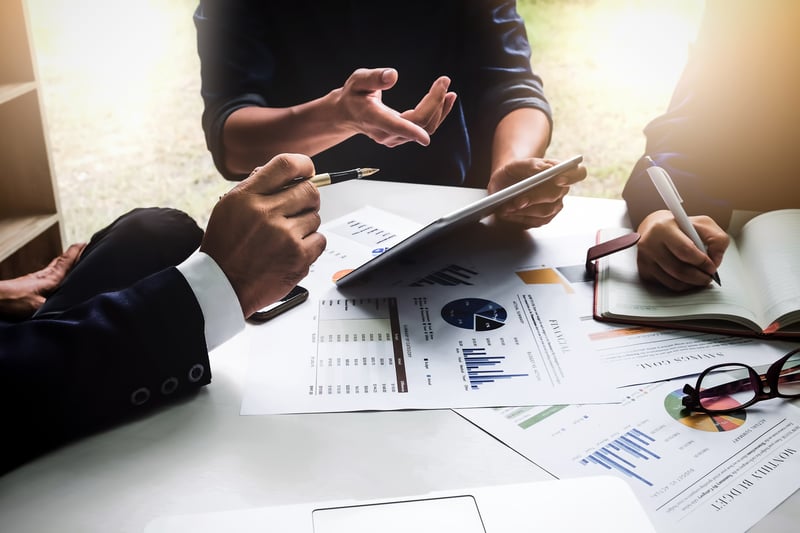 From sharing your profits with channel partners to losing a customer due to channel partner conflict, diving into using sales channels can do your business much more harm than good.
73% of partners say vendor channel programs are too complex.
Overly complex systems mean that you can't track goals, measure progress, or see where you can improve to avoid losses.
It's like working in the dark without any light source, just hoping for the best.
And, we know how dangerous that can be for your business. You can wake up one day and boom, your sales have dropped so dramatically that it can spell impending doom for your business, and you can't pinpoint why.
A sales channel strategy helps you avoid such a disastrous scenario.
Let's recall the advantages of using sales channels:
Distributes your product to a broader range of customers
Enables you to expand into new customer bases at a lower cost
Saves time on establishing brand trust, especially when you have a trusted channel partner
While these benefits are fantastic for your business, you need a sales channel strategy to ensure you are on the right track to gaining from these benefits.
You can optimize your collaboration with channel partners by using a channel sales strategy. Having a system helps you lay the foundation for successful channel sales partnerships.
Setting your business up for meaningful sales channel partnerships with a sales channel strategy means that you:
Know your audience and the target audience that you want to reach through channel partners
Understand the ideal sales channels that work for your product and can help you achieve your sales goals
Have the particular channel partners you want to collaborate with, and respective expectations
Organize all the resources needed to get the ground running as soon as possible
Set up evaluation metrics you can use to judge channel partners' performance and get insights on the next steps
Ultimately, putting the time and work into creating a sales channel strategy will ensure that you learn what sales channels work best, capitalize on them and increase your revenue exponentially. At the same time, you drop or modify the channels that do not give you profits.
How Do You Create a Channel Sales Strategy?
The first step in creating your channel sales strategy is understanding your future sales channels' purpose. Investing time and money in channel sales without a clear directive on your goals and how you plan to achieve them is a sure-fire way to waste resources. Identifying your purpose makes it much easier to see what partnerships will benefit you.
Answering these questions before you decide to create a channel sales strategy will help you decide whether creating one is the best option and the most profitable way to implement it:
Can my business handle more demand?
Can I trust potential channel partners with my brand reputation?
Is my sales process solid enough to include channel partners?
Looking for more customers is one thing but handling their increase in demand is another. Planning how much increase in demand your production can take will help you tackle times when demand is overwhelming and avoid losing brand reputation in your customers' eyes.
Now, implement your sales channel strategy.
How to Implement a Sales Channel Strategy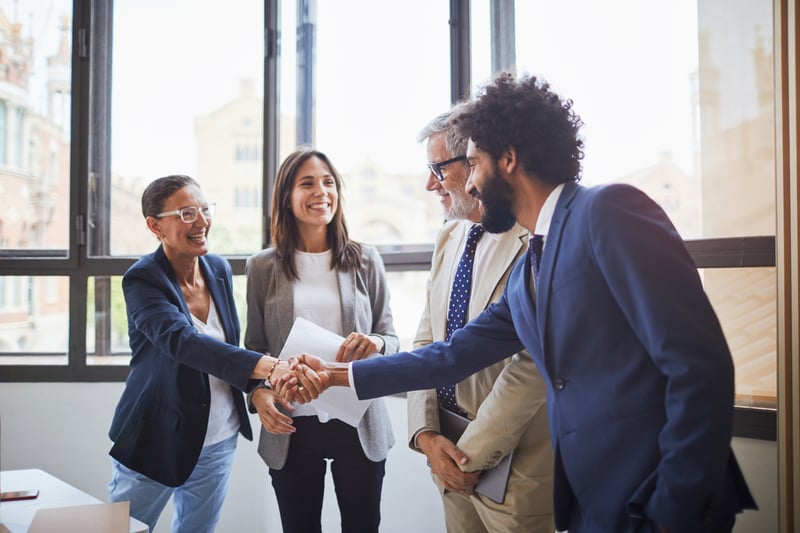 Executing a sales channel strategy involves developing a partnership sales plan and keeping it consistent when you add a new channel sales partner to your team. Like hiring new sales reps, you need to ensure that partners in the same segment get the same training, benefits, and offers to maintain consistency across the board.
Working out a reliable sales channel strategy involves
Finding the right channel partner
Recruiting partners
Onboarding partners
Finding the right channel partner
Channel partners are an integral part of your sales channel strategy. Getting it right can make or break your sales program.
The right partner:
Is an expert in your market's trends
Complements your product
Aligns with your sales process
After finding the right channel partner that augments your channel sales strategy, you can proceed to recruit and onboard them.
Recruiting partners
Once you have connected with a potential partner, you should point out ways they can benefit from the relationship. Perks will motivate other businesses to start beneficial partnerships with you by adding value to their product or enabling them to reach more customers.
Onboarding partners
While channel partners have enough expertise in the industry, they must know the ins and outs of your product to sell better to the customers. Onboarding involves providing educational materials on your product and open communication to make the partnership seamless and more straightforward.
The principal purpose of a sales channel strategy should be to expand your customer base, reduce your delivery time to customers or increase sales when you partner with a business that has a complementary product.
Channel Sales Success Stories
Here are three success stories of brands that used channel sales to level up their sales.
TrialPay
TrialPay launched in a tight vertical: consumer software. While it had a robust marketing team, it needed to reach new customers. In this case, the right channel partners were companies in the same industry, and partnering with them while offering complementary services helped it go from zero to 10,000 clients in two years using channel partners.
La-Z-Boy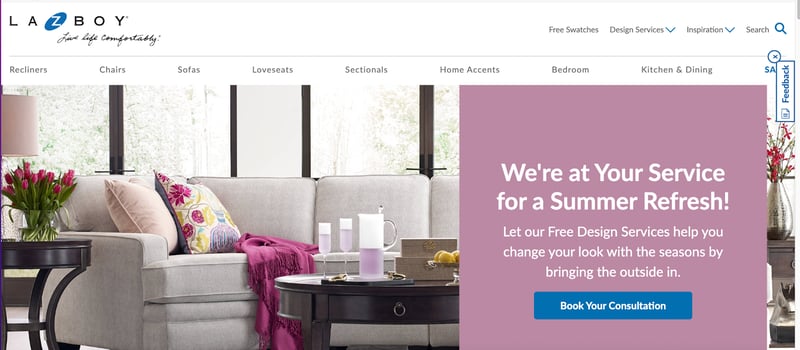 La-Z-Boy was founded in 1926 as a furniture manufacturing company. While it focused on providing comfort and quality furniture, it needed to find a better way to engage its staff and propriety partners. After partnering with Docebo, an LMS vendor, its engagement increased by 179%.
Folkerson Communications
Providing exemplary service in all facets of communications, including network cabling and carrier services, to customers is the foundation of Folkerson Communications. Partnering with UNIVERGE BLUE helped it to maintain its customer relationships and expand its service offerings into existing and new areas of its customers' businesses.
FAQs
"What is the difference between sales and channel sales?"
The significant difference between sales and channel sales is a middleman. Sales involve companies using the in-house sales team to sell their products to customers. Companies that use channel sales outsource the responsibility of selling their products to third-party go-betweens or distributors.
"How do you grow channel sales?"
To grow your channel sales, you need to:
Start with defining your channel sales partnership system
Set clear expectations for channel sales partners
Provide partners with resources to sell your products effectively
Use a CRM to monitor your channel sales strategy and manage partnerships
"What is a channel sales model?"
A channel sales model is a sales model that companies use to increase distribution. With this model, businesses sell their products through channel partners, including agents, dealers, and independent retailers, to a broader range of customers.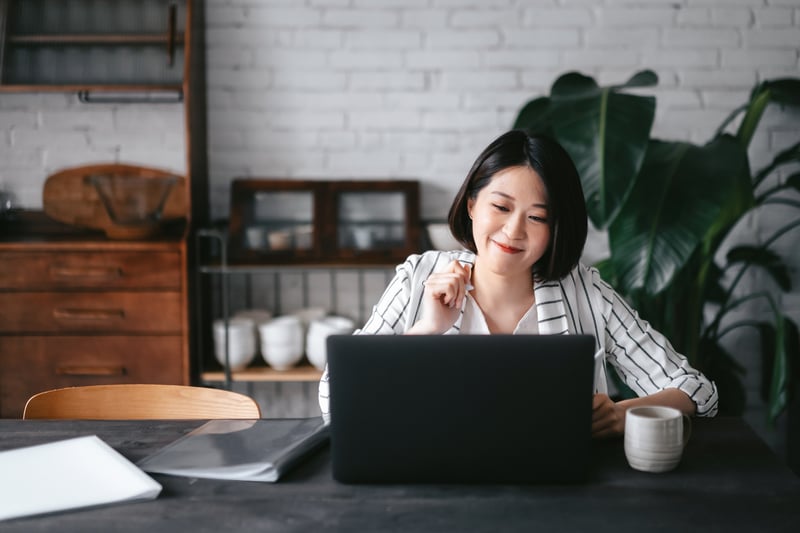 Wrap Up
A sales channel strategy does more than improve your sales channel program's efficiency.
Using a sales channel strategy enables you to maximize your collaboration with channel partners, get reliable customer feedback, and use actionable insights to grow your revenue.
And Ringy makes it more convenient for you to reap the benefits.
Ringy can help you manage and enhance your sales channel strategy with:
Contact management to stay on top of partner communications
More data-driven insights into what works in your partnership and sales pipeline
Customization to build a pipeline that matches your partnership and sales process
Central database that enables you to store, track and monitor performance
Request a demo to learn more about how we can help work towards achieving your sales goals.