One, two, a one, two, three, four
On the road again
Willie Nelson clearly loves the road. And if you were an outbound sales rep back in the day, you did too. Or, at least you tolerated it.
Years ago, outbound sales reps would travel from location to office, hoping to convince stakeholders at a company to buy a product or service.
But modern outbound sales are quite different.
These days, outbound sales are more likely to consist of email prospecting, cold calling, and social selling (developing sales relationships over social media, like LinkedIn) more so than a sales rep visiting a physical location (although it still may happen).
Outbound technology allows outbound sales reps and marketing teams to reach more leads simultaneously, increase sales efficiency, and ultimately win more sales.
There are a lot of different outbound sales tools out there as well, including CRMs that offer ways to manage your lead pipeline, automate business messaging, including emails and calls, and much more.
In this article, we'll uncover what outbound technology is, the benefits of different outbound sales tools, different types of sales tools, and get into some recommendations.
Let's get started!
What is Outbound Technology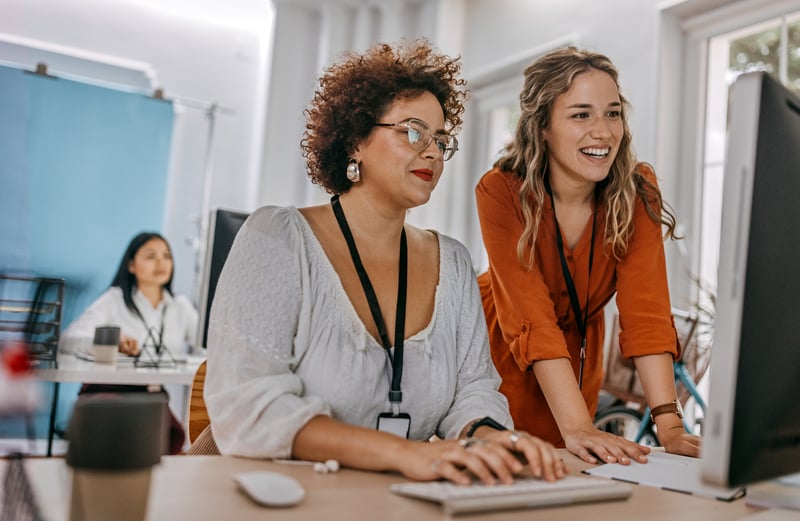 In today's outbound sales world, the effective use of technology can be the difference between a successful and unsuccessful campaign. Outbound sales technology helps sales professionals efficiently use their time when reaching out to and engaging with prospects.
Outbound sales technology touches several main tasks that sales and marketing teams need to do every day, including:
Researching, finding, and qualifying leads
Contacting leads
Storing and maintaining customer information
Creating, monitoring, and analyzing campaigns
7 Benefits of Outbound Sales Tools
There are many benefits to using outbound sales tools for sales professionals. With outbound technology, sales professionals can call prospects faster, qualify more leads, and much more.
Let's take a closer look at the main benefits of outbound sales tools.
1. Increases Efficiency of Sales Team
Did you know that it can take up to 8 seconds to dial a phone number? It may not seem like a lot of time, but when you're making over a hundred daily calls, those seconds quickly add up. Let's say you're making 200 calls a day - that's 25 minutes of just dialing numbers! Click-to-call software eliminates the need for a sales rep to dial a number manually and allows sales reps to get those precious seconds back.
And that's just one example of an outbound sales tool that increases the efficiency of your sales team. There are countless other examples, like automatic drip campaigns to engage leads immediately or lead management software to manage leads at every stage of outbound sales tools. The point is that using outbound technology saves your sales reps time with administrative tasks, increasing their overall productivity and efficiency.
2. Allows Sales Reps to Reach out to Leads Immediately
Optimal lead response times can vary by industry, but common sense dictates that the faster you can engage with a prospect, the better. Many sales reps know about the five-minute rule, which says you should engage a prospect within five minutes of contacting you. A MIT/Insidesales.com study on lead response found that you're 100 times more likely to reach your prospect if you call within 5 minutes of contacting you versus 30 minutes, and you're 21 times more likely to qualify them.
3. Allows you to Scale Your Lead Outreach
For rapidly growing businesses, like startups, it can be tough to keep up with a sudden influx of interested leads. It's a good problem, but the fact remains that those interested leads need to be contacted as quickly as possible.
With outbound technology, researching, contacting, organizing, and nurturing leads can be optimized with automation and lead management tools. For instance, prospecting software can verify contact information for potential leads against a database, ensuring that the information you're getting is valid and sales reps are only contacting verified leads. Automations make it easier for sales reps to prioritize qualified leads and reach out to them within that 5-minute window with an automatic email or SMS.
4. Helps you Build Predictable Revenue
Outbound technology helps you create an optimized sales process, meaning conversions and revenue can become more predictable. With an outbound sales framework supported by outbound sales tools, you can ensure that salespeople will be able to contact a certain number of qualified leads per day, making it easier to predict potential sales revenue.
5. Helps Support Account-Based Selling
ABM or account-based marketing refers to the multiple touchpoints and strategies that businesses use to effectively market and sell to high-value customer accounts. To be effective with ABM, sales and marketing teams have to work together to establish strategies for engaging these clients, including cross-selling and upselling.
With outbound technology like a sales CRM, sales and marketing teams can easily access the same contextual information about a customer account, including key contacts, and create campaigns that are built specifically to engage this customer. Instances of companies using ABM selling is increasing, with 70% of marketers using it in 2021, up from 15% in 2020.
6. Helps you Keep Track of and Prioritize Leads
Outbound technology in the form of lead management software is the ideal solution. Lead management software can automate the sorting of incoming leads based on criteria that you set, placing leads into "buckets" or categories that allow your sales team to prioritize qualified leads first. But once that lead is engaged, their contact information, previous sales, and more should be stored and easily accessible, allowing sales reps to easily contact that prospect again armed with knowing that prospect's business history. This is why having a sales CRM with a built-in lead management tool is essential.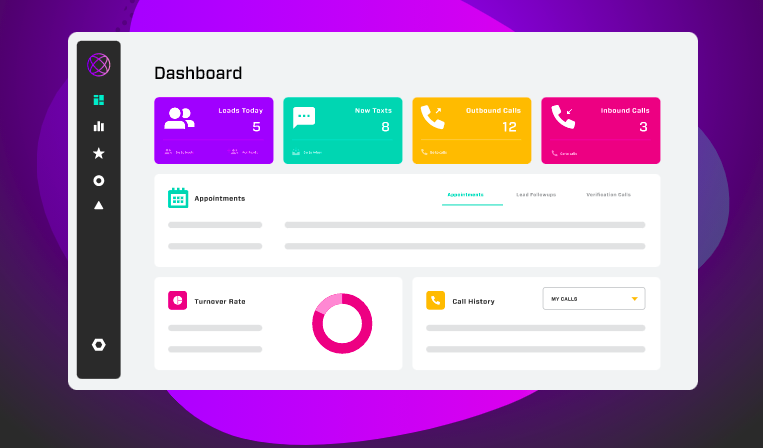 With Ringy, not only can you automatically sort incoming leads into buckets, but each lead gets their dashboard — meaning that any previous conversations, including calls and texts, can be easily referred to. This gives busy sales reps much-needed context to continue to nurture the prospect through the sales funnel.
7. Makes Cold Calling and Cold Emailing Easier
The process of cold calling and cold emailing prospects can be time-consuming, especially if you're doing it manually. Outbound technology can automate and improve some manual aspects of calling and emailing. With Ringy, local ID numbers can be purchased within the CRM, and click-to-call software means no more dialing numbers manually. If calls aren't answered, automatic voicemail leaves a pre-recorded message, and the software can move on to the following number on the list.
With emailing, drip campaigns can be set up to send automatic emails to prospects that take specific actions, like filling out a lead gen form on your website or signing up for a free trial. This helps keep prospects engaged without a salesperson having to monitor and manually respond to each incoming lead.
Types of Outbound Sales Technology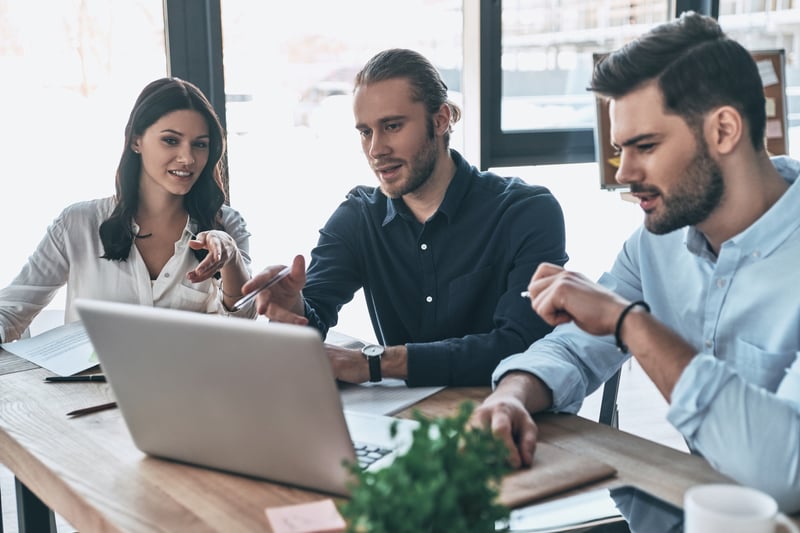 Outbound Sales Software

What it is

Benefits

Sales CRM

Your main hub for customer and prospect data, communications, marketing, and sales data, and automations

All information is available in one place
Both stores information and facilitates communication
Automations reduce administrative and repetitive tasks

Sales, and marketing automation platform

Automates emailing, SMS and social media campaigns

Reduces manual communications
Engages prospects faster
Allows you to measure campaign effectiveness
Usually integrated into a sales CRM (such as Ringy)

Calling software

Consists of click-to-call, Local ID, automatic call logs, call recordings, and more

Lead management software

Allows you to organize and prioritize both existing and incoming leads

Ability to prioritize incoming leads based on predetermined criteria
Leads can be manually or automatically assigned to a salesperson
Keeps track of where leads are in your sales funnel

Sales prospecting software

Automates or simplifies research into potential customers, lead qualification, outreach, and more

Helps sales reps build contact lists with prospects that have a good chance of converting
Helps score and prioritize leads
Automates emails, reminders, meeting scheduling, and more
Outbound Sales Platform Selection Criteria
It's important to realize that many of the above mentioned outbound technology offerings can be built into the CRM experience. For example, Ringy is built to be a complete communications solution that handles telephony, including calling features such as click-to-call and local call display. As a CRM, Ringy also stores customer data, which is accessible via easy-to-read dashboards for each customer account. Incoming leads can also be managed with the built-in lead management system.
But even if you choose a CRM that has built-in features, you're still likely to be using more than one outbound sales software for your business. Why? Different software offers different features, and it's not unusual to have multiple pieces of software in your sales and marketing tech stack.
This is because you'll likely need a combination of software that covers everything your sales and marketing teams need, including:
Telephony solutions with robust calling features
A CRM for organizing, storing, and managing customer information and campaign data
Calendar software for scheduling and managing meetings and appointments
Email software for sending and receiving emails
Sales and marketing automation software, to make engaging and connecting with customers and prospects easier and more efficient
To that end, we can recommend a few aspects you should look for in any software you're planning to incorporate into your business, such as:
1. Cost versus Benefits (Setting a Budget)
It's easy to get overwhelmed with features and benefits when choosing an outbound technology solution. That's why it's important to determine cost versus benefits when setting a budget.
Think about what you want the software to accomplish for you. For instance, what do your salespeople need to make calling easier if you're choosing calling software? Would they benefit from having an auto dialer, or do they need a call log monitor or both? Make a list of features.
Compare software that offers the features you want. Once you come up with a features list, use a website like Capterra or G2 to create comparison charts for different software solutions. It'll help you determine the average price versus software features for the solution you need.
Repeat for each software solution. For each outbound sales software you need, repeat the first two steps.
2. Ease of use
Let's face it. If a piece of software isn't easy to use, then employee adoption is likely to suffer. After all, your sales reps are there to sell. While any new piece of software will have some sort of onboarding process, the overall software should be intuitive enough that employees can at least navigate through it, find the information they need, and do basic tasks.
3. Onboarding
Many SaaS software companies provide onboarding for new customers, and the effectiveness of their onboarding solution can make or break the first impression. Their website should detail their onboarding process, but be sure to reach out to them if you have questions. Some companies charge a one-time fee for onboarding, and others include it in the subscription fee. Ringy provides onboarding when you become a customer.
4. Customer Service and Technical Support
If you have a problem or question, who do you call? Great customer and technical support is also important when purchasing a new piece of software for your organization. Is it easy to get a hold of customer support? Perusing through reviews will often tell you a lot about a software company's customer service experience, so be sure to read through them.
5. Ability to Integrate with Software in Your Tech Stack (e.g. email, calendar, etc.)
How compatible is the software you want with your current tech stack? Ensuring that every piece of software your organization uses can effectively talk to each other is important to ensure that data is synced across systems and that information is always up-to-date. For example, Ringy integrates with Google calendar and Gmail, meaning that if you book an appointment within the Ringy CRM, it automatically connects with an individual's Google calendar, ensuring that you have access to their latest schedule.
6. Customization
Every business is different, so some customization is important for any software solution. The ability to customize software helps you make it your own and helps tailor the solution to work specifically for your business needs.
7. Reliability
Will the software you choose continue to be supported in the future? It would suck to invest in a piece of software and take the time to onboard and set it up for your organization, only to find out that support stopped for it a few months later. Check out their website and social media. Are they active? Do they have a development plan? Doing some digging beforehand to learn more about a company's plans goes a long way to ensure that your investment will continue to be supported as time goes on.
7 Best Outbound Sales Software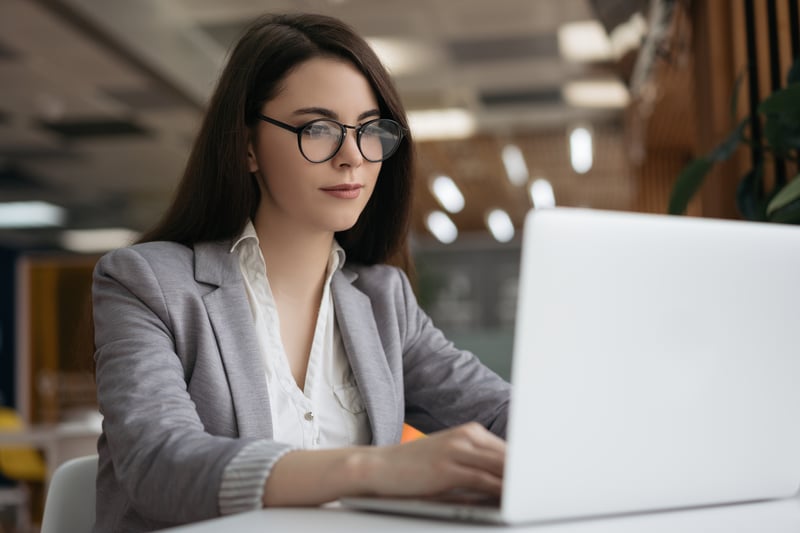 Outbound Sales Platform

Main Features

Price

Ringy (sales CRM)

Robust calling software (click-to-call dialing, cloud VoIP softphone, etc.)
SMS business messaging
Call coaching (management can listen in on a call and make recommendations without interrupting)
Marketing and sales automation
Scheduling integration for meetings and appointments
Lead management system

$99 per month* (includes all CRM features, unlimited users) plus purchasable credit packages (e.g., free inbound SMS and calls, free unlimited video meetings, etc.)

Pipedrive (lead management software)

Sales pipeline management
Sales automation, including alerts and reminders
Analtyics with built-in AI to help with identifying sales opportunities

It Starts at $12.50 per user per month* for limited features and goes up to $99 per user per month for all features. Plans are billed annually.

Aircall (calling software)

Toll-free and international numbers
Business hours
Voicemail
Call routing
Interactive voice response (IVR)
SMS business messaging
Collaborative calling features (warm transfer, shared contacts, etc.)
Call center features (queuing, call recording, etc.)

It starts at $30 per user per month* and goes up to $50 per user per month for additional features. Three user minimum. You can also call them and create a customized plan tailored to your business.

Outreach.io (inbound and outbound sales software)

Consists of 3 products, Outreach Engage (sales engagement), Outreach Guide (revenue intelligence) and Outreach Commit (revenue operations)
Core products include security and management tools and integrations with popular apps and software

Pricing must be requested via Outreach's pricing page.

Outplay (sales engagement and automation tool)

Multi-channel outreach (social media, email, SMS, etc.)
Sales sequences allow you to set up personalized automation for prospects
Reporting and analytics
Email tracking
Website tracking
Automated actions (set a trigger and the following action to occur)

Starts at $75 per user per month*, and goes up to $99 per user per month for all features. Enterprise solutions are available if you contact Outplay directly.

RevBoss (outbound lead generation tool)

B2B lead generation service
Event attendee acquisition
Account-based campaigns
Client reporting dashboard
Robust integrations
Sales automation

Starts at $2,700 per month* (billed annually) with the option to contact them for a customized plan.

LinkedIn Sales Navigator (social selling tool)

Works within LinkedIn by extending network access
Custom lead recommendations
Salesforce integration

Starts at $45.45 per month* and goes up to $139.99 per month depending on the features you need (lead outreach, recruitment)
*Pricing as of July, 2022
Key Takeaways
It's clear that using outbound technology helps sales professionals with productivity and efficiency, and simply makes their job easier. Implementing outbound sales tools in your organization also provides:
Better lead outreach, including researching and engaging with qualified leads
The ability to scale lead outreach by taking advantage of automation, social selling, and more
The ability to build predictable revenue streams by ensuring that a certain number of leads are contacted per day
The ability for sales and marketing teams to work together to strategize and execute account-based marketing strategies
Easier tracking and prioritization of leads
Easier cold calling and emailing by using automation
If you're looking for a sales CRM that can help you with your outbound sales strategy, look no further than Ringy. Request a demo today, and we'll walk you through our software and show you what we have to offer!