Building a business takes a ton of time and preparation; therefore, company owners need to have a plan before performing their organization's growth activities.
Throughout decades, many plans, styles, and methodologies have been implemented into business management, and rightfully so. A master plan can help organizations create efficient team collaboration within the work environment and reach their revenue expectations sooner.
Etner the 30 60-90 day plan for managers.
What Is a Leadership 30 60 90 Day Plan for Managers?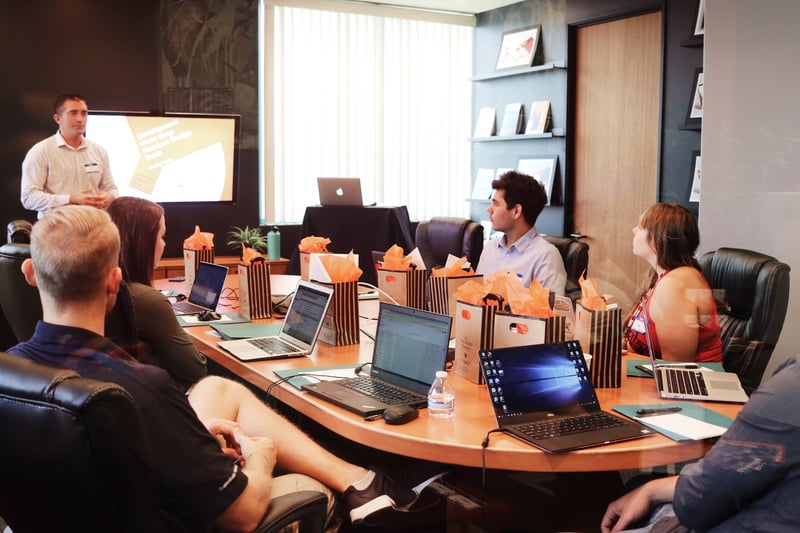 A 30 60 90 day plan for managers is an outline that showcases what a new manager hopes to achieve in the first 30, 60, and 90 days in their new role. Making a difference in an enterprise requires that new managers brainstorm how they can impact the organization and create short-term goals.
For example, the first month might involve building new relationships with other employees and learning how various business processes work. In the second month, new managers might focus on launching a new project or taking over an existing one. For the third month, long-term plans with the company are made, and feedback from the team is analyzed.
A 30 60 90 day manager plan varies depending on the employee's hope for the future and the leadership role they are in. Supervisors or employers are generally the ones that approve a 30 60 90 day plan for new managers.
With an in-depth 30 60 90 plan, new managers show their employers that they are creating positive influences in the work environment and they understand what's expected of them.
Why Is a 30 60 90 Plan for Managers Important?
A 30 60 90 day plan for managers helps professionals adjust to their leadership role because they have clearly defined goals. Depending on the company, managers have many responsibilities, and their employers may expect them to deliver results timeously.
Creating a list of goals can help new managers get a grip on tasks they need to handle while working towards their objectives. This allows them to measure their progress and optimize processes to improve their outcomes.
The table below highlights additional reasons a 30 60 90 day plan for managers is favorable.
| | |
| --- | --- |
| 30 60 90 Day Plan for Managers Benefit | Elaboration |
| Impresses Employers | If the organization doesn't require staff to develop plans, the new managers can create one on their own accord. This is bound to impress the employer and give them confidence after they've hired the new manager. |
| Maintains productivity | A solid 30 60 90 day plan for managers establishes a list of tasks to complete with deadlines. This gives managers full scope of what their time should be occupied within the workplace. Goals seem less overwhelming and more realistic when broken down into individual steps. |
| Increases motivation | Once new goals are identified, employees may have more drive to work hard in their new position. Accomplishing a challenging task as a new leader is a great sense of pride and helps build experience. |
Key Elements of a Manager 30 60 90 Plan
A manager's 30-60 90 day plan should be customized based on their position. For instance, a new manager in a mid-level position will have an entirely different strategy than a new business owner or high-level executive.
A 30 60 90 day plan for managers has nuances that differ from plans created by individual contributors. Experience, expectations, work goals, and job responsibilities are the types of considerations that are added to these types of programs.
However, when a 30 60 90 day plan for managers is established, there are generally four critical elements considered, including:
Company culture, missions, and the purpose of work
To-do lists or new hire checklists
Go to information and resource
Concrete goals and expectations
Let's break down these attributes to give you a better understanding of each one.
Company Culture, Mission, and the Purpose of Work
New managers and employees must comprehend their purpose in an organization.
Things don't "click" in most scenarios within 30 to 90 days. However, starting early on, it is crucial to connect the company's visions and employee expectations.
According to a recent Forbes article, the number one driver in the workplace is purpose. Once employees find meaning in their work, their desire to stay at an organization increases.
Businesses must recognize the role that purpose plays in the workplace. If employees understand their part in the organization's mission and purpose, a company may begin to expand exponentially.
To-Do List or New Hire Checklist
When a new person joins an organization, multiple tasks are required. For instance, the staff members may have to upload personal credentials or enroll with a 401K or other benefits.
A 30 60 90 day plan for managers is an excellent way to communicate this information to new employees and ensure that these tasks are completed. HR and administrative activities needing completion in the first few months are handled while the manager monitors the employee's progress.
New hire checklists or to-do lists are great mediums for new managers to show their superiors that they care about the process.
Go to Information and Resources
The business world is a space that is constantly changing. In this new digital age, a lot of information is evolving daily.
For example, do your employees prefer to work remotely or with the hybrid model? How do managers ask for time off or deal with expense reports? What culture programs or employee resource groups doesn't the organization have?
A 30 60 90 day plan for managers is the perfect way to determine answers to these questions while ensuring your employees have all the resources they need. Having excellent resources and references with comprehensive information helps staff members become more self-sufficient and give managers peace of mind.
Concrete Goals and Expectations
Every 30, 60, and 90 plan for managers should have concrete goals and clear expectations. As a professional, communication with employees must be concise and direct. For example, a clearly outlined document or presentation informs the staff of the manager's expectations.
The foundation of a working relationship is formed with employees' expectations. As part of a 30 60 90 day plan for managers, employees should be included to provide their expectations and concerns. The table below outlines an example of how goals and objectives should be set for a manager.
| | | |
| --- | --- | --- |
| Criteria | Goal | Objective |
| Definition | The vision for the company and the overall direction it is headed | The actionable steps required to ensure the organization reaches its goals |
| Specificity | General resources or guidelines | Exact, specific, and precise information |
| Plan | Wide in scope | Narrow in scope |
| Size | The entire goal is large, making it a whole | The objective is broken down into smaller chunks, part of the whole |
| Example | Increase local customer base | Acquire 18% more clients from the local and surrounding areas |
| Actions | A general business outcome | Specific measurable and actionable steps |
| Measurement | Goals are intangible and cannot always be measured | Objectives must be tangible, measurable, and easy to achieve |
| Timeframe | Long-term | Short to medium-term |
With effective internal team communication, it becomes manageable achieving company goals. Managers should learn how to resolve conflict with employees, their preferred communication and work style, and better understand who they are in general. This goes a long way in getting managers and employees on the same page.
Effective team collaboration means that companies can achieve their goals faster, and staff members know their expectations.
How to Create a 30 60 90 Manager Plan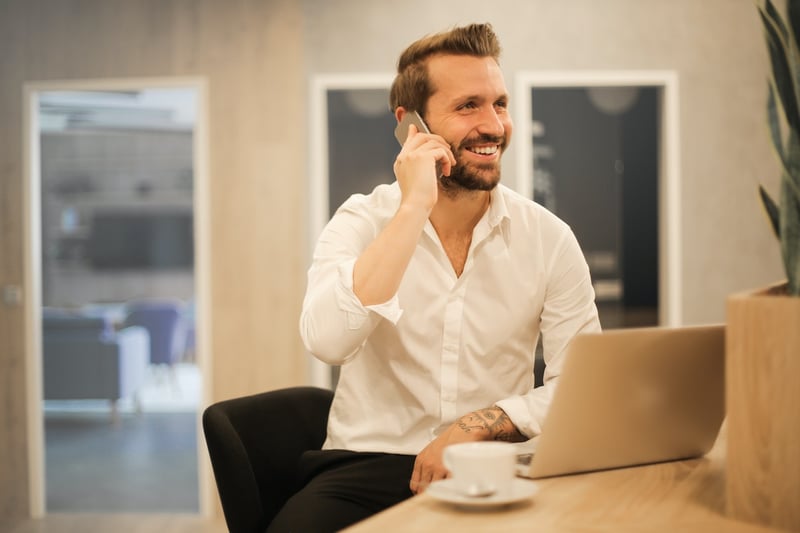 Creating a 30 60 90 day manager plan is vital if professionals want to succeed in their organization. The steps below showcase how to develop a 30 60 90 day program for managers in a new position.
Determine Employer Expectations
Employees are expected to meet employer expectations as a standard when they join a company. Determining how to accomplish job responsibilities should be included in a 30 60 90 day plan for managers.
If you need ideas for the 30 60 90 day plan for managers' outline, it may be helpful to reread the job description. Supervisors appreciate it when managers incorporate knowledge concerning their position into their strategy, showing that they are planning to take action.
Envision the Ideal Outcome
Circumstances after short-term goals have been achieved illustrate the ideal outcome. These goals may include but are not limited to the following:
Future career aspirations
Exceeding the employer's expectations
Building better relationships with other employees
Additional examples could include organization goals like designing a mobile app to drive more accessible client information while attaching it to the personal goal of improving the manager's technical skills with mobile devices.
Including both goals in a 30 60 90 day plan for managers can help build self-confidence and satisfy the employer.
Set Milestones for Every Phase
Milestones help managers monitor and track short-term goals in their 30 60 90 day plan, which can be utilized to analyze progress while the professional adjusts to their new managerial position. Each stage of their 30 60 90 day plan can help specific milestones, depending on what's required during that period.
Arranging goals or milestones allows an organization to flow more easily toward its long-term expectations. For example, milestones in the first 30 days may lead to a second goal that must be achieved in the next 60 days.
Ensure milestones are measurable and specific so that it is easy to see if they've been accomplished after each phase of the 30 60 90 day plan for managers.
Create Instructions for Reaching Managerial Goals
The ideal results can only be executed with a concise list of instructions on achieving them. Each milestone in a 30 60 90 day plan for managers requires that guidance and resources are included.
A realistic deadline should form the basis of these instructions. For example, the 30-day phase may include hosting team building meetings, where this activity may not be appropriate for the 90-day stage of the plan. Considering adding the name of the following people or tasks involved in the 30 60 90 day plan for managers:
Competitors
Procedures
Purpose of equipment
Coworkers involved in the organization
With succinct instructions, team members and managers have a clear understanding of what's required of them in their respective positions.
Main Goals of a 30 60 90 Day Plan for New Managers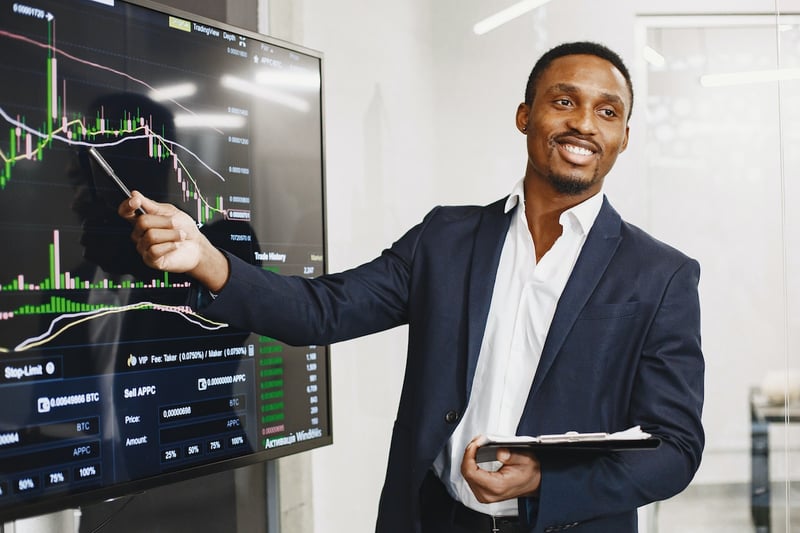 There are many goals new managers can establish in their 30 60 90 day plan. Let's look at the primary purposes of a 30 60 90 day plan for new managers to gain more knowledge of how this strategy works.
Getting to Know the Team
In the work environment, team collaboration is quickly becoming the way of the future. When team members are on good terms and on the same page, it makes achieving company goals more manageable.
The first 30 days of a 30 60 90 day plan for managers should include getting to know the team. Arrange team meetings or outdoor activities with employees so they get to know each other better.
This will not only boost confidence among employees but create a strong bond between both managers and staff members.
Making the Right First Impression
First impressions last, and the same is true when someone fills the role of a new manager. With a 30 60 90 day plan, managers can show their employers that they mean business and take their position seriously.
Positioning Yourself as a Leader
You've been hired. Now, it is time to position yourself as a leader so that employers can see your dedication to the role. There is nothing worse than someone unprepared and struggling to align with a company's mission.
Defining the Future Scope of Work
Understanding what is expected of you and the employees you manage is one of the primary goals of a 30 60 90 day plan for managers. A 30 60 90 day sales plan can be developed to include the following:
Achieving sales targets within a particular period
Defining tasks required to extract more customers from the market
Ensuring sales representatives have full cognizance of the client while attaining their sales targets
Incorporating a sales incentive plan for employees
These are just a few basic examples of how a 30 60 90 day plan can help measure the scope of work for the future.
Benefits of a 30 60 90 Day Plan for New Managers
A 30 60 90 day plan for new managers can assist in many of the activities required after a new hire. Here are six additional benefits to consider when implementing a 30 60 90 day leadership plan.
Productivity Optimization
Having an itemized list of expectations is a great way to make employees feel less pressured and limits productivity hindering. It also helps to keep managers and staff members on the same page, supporting team goals in the interim.
Clear Expectations Are Established
Nothing is more precise than a written document with employee expectations mentioned on it. Managers can also add a checkbox to their 30 60 90 day plan to confirm when each task is completed.
Clear goals can be challenging to establish, especially when someone is starting at a company. However, a 30 60 90 day plan for managers can help you set clear expectations and grow alongside your team.
Goal Setting Becomes More Streamlined
A 30-60-90 day plan for managers may include more mundane or administrative tasks.
For example, managers may be required to upload new staff information into the company's HR system. The functions needed to achieve the main milestone include reviewing necessary documents and policies or creating email signatures for new employees.
These minor activities can be broken down in the outline to make the final goal less daunting.
New Job Jitters May Be Alleviated
Starting a new job can be nerve-wracking without a solid understanding of what is expected of you. A 30 60 90 day leadership plan prepares new managers for the coming months through a detailed outline and allows them to know what needs to be done and when.
New managers looking for confidence and momentum in the workplace may benefit significantly from constructing one of these plans.
Empowers Employees to Self-Manage Their Work
Some managers want to micromanage their employees through projects. This can cause a heap of unnecessary stress and can also hinder the growth of the worker's confidence.
Giving staff members the ability to self-manage their job is a huge confidence booster that business owners are beginning to realize.
High-impact work and priorities are also a primary focus of managers. Hence, it's not reasonable to guide each person through everything they need to do or know when it comes to onboarding new employees.
If this had to be done, it would be wasting a lot of time.
The empowerment of employees can occur with the help of a 30, 60 90 days plan for managers. By leveraging this strategy, staff members can build schedules and focus on what matters most. These individuals will now have a roadmap of where they are headed, but how they achieve these results is up to them.
It Serves As a Priority Reminder
Managing priorities works in conjunction with self-management. Workloads gradually increase as new managers become acclimated to their position.
However, a 30 60 90 day plan for managers can help remind them of what is expected. When employees and managers arrange their priorities effectively, it makes achieving goals simpler and boosts overall productivity.
3 Tips for 30 60 90 Day Plan for New Managers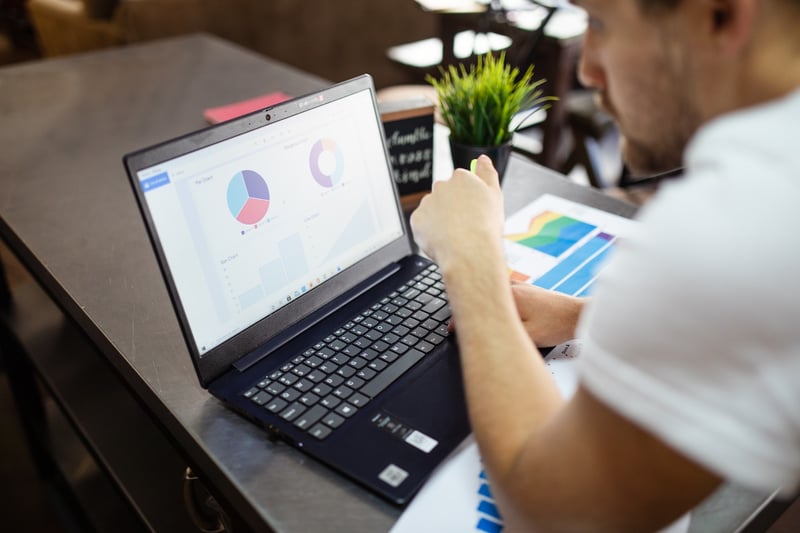 Each 30 60 90 day plan for managers needs to be personalized to meet the requirements of the individual. Keep these tips in mind when constructing 30 60 90 day plans, and they'll ensure that you're set up for success.
Encourage Professional Development
Some positions require that employees work on their professional development. For example, employees in the technical writing field may need to understand the inner workings of the software they're writing about.
Schedule early sales training sessions in a 30 60 90 day plan so that everyone on the team is up to date with the latest knowledge on your products or services.
Set SMART Goals
SMART stands for specific, measurable, attainable, relevant, and time-bound. These criteria can assist in setting goals and accomplishing them within a particular timeframe while measuring the results.
There are four primary functions for implementing SMART goals:
Providing direction and guidance
Making planning easier
Inspiring and motivating employees
Helping control and evaluate performance
Influential leaders understand that setting goals are crucial to maintaining a successful team. Incorporate SMART goals into your 30 60 90 day plan for managers and watch your results improve.
Follow Up on Project Progress
Checking how well employees perform can help maintain a standard across the board. This should be a top priority as a manager, especially if the team has started a new project or is finishing up an existing one.
From here, managers can report to the supervisor or make employees aware of any changes that may be required.
30-60-90 Day Plan Examples for Managers
Days 1 to 30
Host a team meeting to get to know everyone on the team
Meet with employees one-on-one on a weekly basis to determine their progress on a specific task or project
Observe workplace staff interactions
Learn team members' weaknesses and strengths
Evaluate the recent work performance of employees
Days 31 - 60
Learn essential business processes of the organization
Practice arduous activities that require attention daily
Speak with your supervisor to receive feedback on work performance
Keep educating yourself on previously successful campaigns run by the company
Observe how staff are adapting to their new manager
Days 61 - 90
Check client feedback on current or recent projects
Develop tips for boosting productivity and decreasing human error
Track the performance of team members individually
Evaluate if team members are on the same page and working towards the company's goals
30 60 90 Day Plan for Managers - Conclusion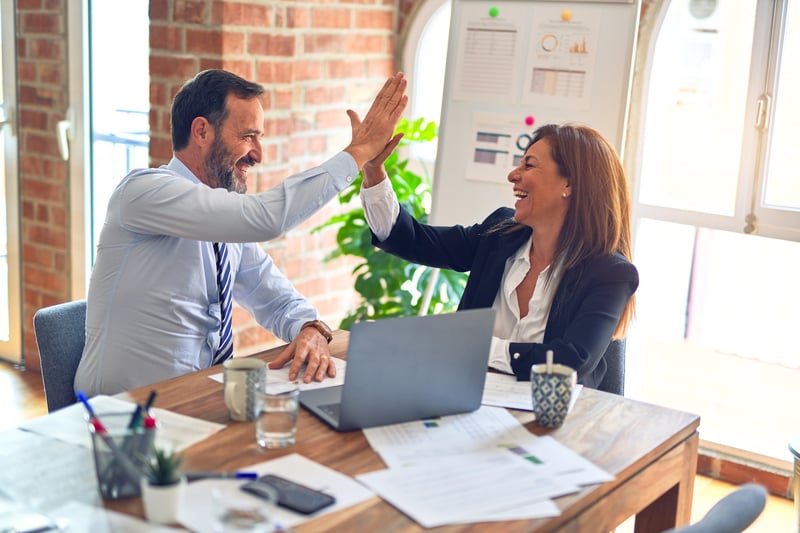 A 30 60 90 day plan for managers is one of the best ways to show employers that you mean business. Combining your 30 60 90 day plan with a CRM assists in team delegation and confirming when employees are done with specific tasks.
Managers wanting to increase their chances of success in the workplace need to devise a plan and work with supervisors and employees to accomplish company goals. Monitoring progress can help managers keep track of employees' progress and reach targets sooner.
CRMs like Ringy have been helping business owners and new managers improve productivity by streamlining workflow.
Request a demo to find out what all the fuss is about.