Warming up cold leads and uncovering new opportunities for your company requires prospecting in the sales process. Prospecting allows the sales team to make the best use of their time, as extensive research is performed to determine qualified leads before reaching out via phone or email.
Finding successful sales prospecting techniques takes practice and perseverance. No two customers are identical; the same applies when they're prospects. This what is prospecting article speaks about why prospecting for sales leads is essential, shows you tools for prospecting sales leads, provides some helpful tips, and more.
What is Prospecting?
The first step of the sales process should be identifying potential buyers, and that's where prospecting comes in. Sales representatives generally seek out new sales opportunities through various mediums, including:
SMS messages
Cold emails
Social media outreach
Once potential customers have been identified and communication established, sales representatives or marketing teams decide to engage the qualified lead to move them through the sales funnel.
One-to-one basis outbound activities form the foundation of sales prospecting. For instance, a sales employee sends a direct message through social media or drops a prospect a cold email. B2B sales prospecting involves creating a newsletter, marketing content, or incorporating pay-per-click ads.
A short-term sales prospecting approach typically involves these three steps:
Beginning a conversation with the prospect
Determining if the person belongs in or out of the sale funnel
Positioning your services or products as a solution to their issues
When you think, "what is prospecting?" imagine digging for gold or diamonds. Before finding these valuable minerals, you may sift through a ton of rocks and sand. The same principle applies when looking for sales opportunities among your prospects.
What is Reverse Prospecting?
Reverse prospecting allows you to share relevant prospect information with agents who have an Auto Email search that correlates with your data. Only if sales representatives have made their search available to others will they be included in the reverse prospecting list.
Reverse prospecting tools generally don't share client information with the sales representative or agent. Instead, it helps determine the interaction between multiple sales staff and the prospect, showing the potential client's interest in your business.
Let's say you have a prospect interested in a particular insurance policy you offer; reverse prospecting can be used to check the client's previous interactions with the company. If there are multiple connections and no sale yet, it could be an opportunity to find out why the customer didn't purchase. Reverse prospecting is about collaborating with other employees or companies to get the most out of the sales and lead generation process.
Now that we've answered the questions, "what is prospecting" and "what is reverse prospecting?" Let's look at how prospecting and lead generation differ.
What's the Difference Between Prospecting and Lead Generation?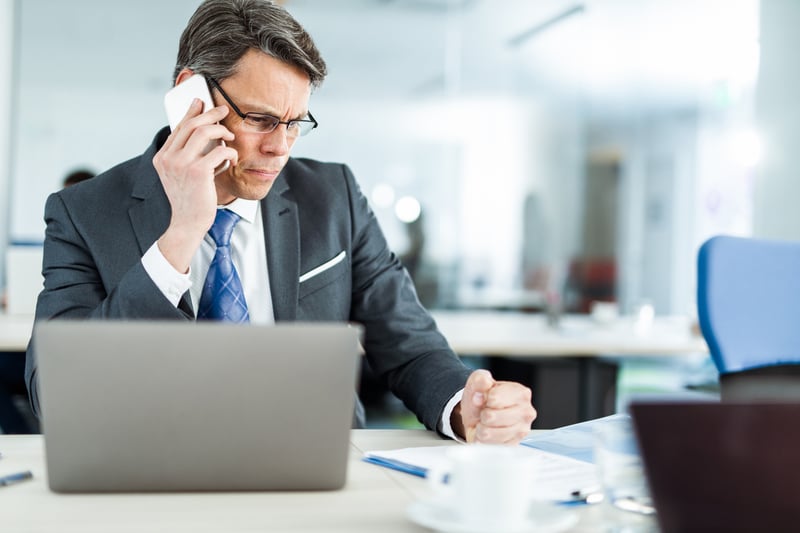 Sometimes there can be confusion between a prospect and a lead. Prospects are qualified individuals who have been moved into the sale process, while a lead is an unqualified person the company is attempting to convert.
The table below showcases key differences between lead generation and sales prospecting.
| | |
| --- | --- |
| Sales Prospecting | Lead Generation |
| Process of locating customers | Led by marketing divisions |
| Led mostly by sales teams | Prospects who have expressed interest |
| Relies on manual and automated efforts | Process to attract the client to an offer |
| People qualified as potential clients | Relies primarily on automated processes |
Additionally, lead generation is often a long-term data-driven marketing activity used to build engagement and awareness from a more diverse target audience compared to prospecting. If you require more information about this, check out examples of both approaches in practice or read a guide on lead generation and sales prospecting.
Types of Prospecting
Answering the query, "what is prospecting?" means you'll have to explore many nuances involved in the practice.
There are many ways salespeople engage with existing leads or source new prospects during their outreach efforts. Effective prospecting methods can vary significantly depending on the industry or sales organization.
Traditionally, two types of prospecting exist:
Inbound prospecting
Outbound prospecting
The inbound approach encourages sales staff to only contact prospects who show interest in their services or products, while outbound prospecting focuses on cold outreach or candidates who have not opted in on the company's marketing.
However, other forms of prospecting have risen in popularity as business owners' needs have changed. Let's dive into the various types of prospecting that aid in business growth, increase sales, and better customer relationships.
What Is B2B Prospecting?
B2B sales prospecting is crucial to the success of an organization. Numerous factors demonstrate how quintessential prospecting is to B2B sales and marketing teams. Below is a table that showcases the importance of prospecting within the B2B space.
| | |
| --- | --- |
| Importance of Prospecting in B2B Sales | Importance of Prospecting in B2B Marketing |
| Regularly fills the sales pipeline: B2B prospecting consistently keeps the sales funnel full with high-quality leads | Better lead quality: High-quality prospects are converted faster through B2B prospecting's targeted marketing. |
| More effective outreach: Engage with the correct people at the right time on the right channels. | More customer-orientated content: B2B prospecting gives you unique customer insights to create relevant, captivating, and overall better content. |
| Faster lead qualification: B2B prospecting allows you to remove anyone from the funnel who will not experience any benefits from your services or products. | Improved marketing campaigns: B2B prospecting forms the basis of successful marketing campaigns because it brings all the marketing disciplines together. |
| Accelerates the sales cycle: Effective B2B prospecting leads to more closed transactions and improved team productivity. | Attracts more customers: B2B prospecting is great for making more potential buyers aware of a business quickly. |
Finding the organization or person that fits your ICP (Ideal Customer Profile) is the purpose of B2B prospecting. Once the prospect's information is gathered, the sales and marketing team's job is to make the potential prospect aware of your services or products while guiding them toward becoming a client.
What Is Business Prospecting?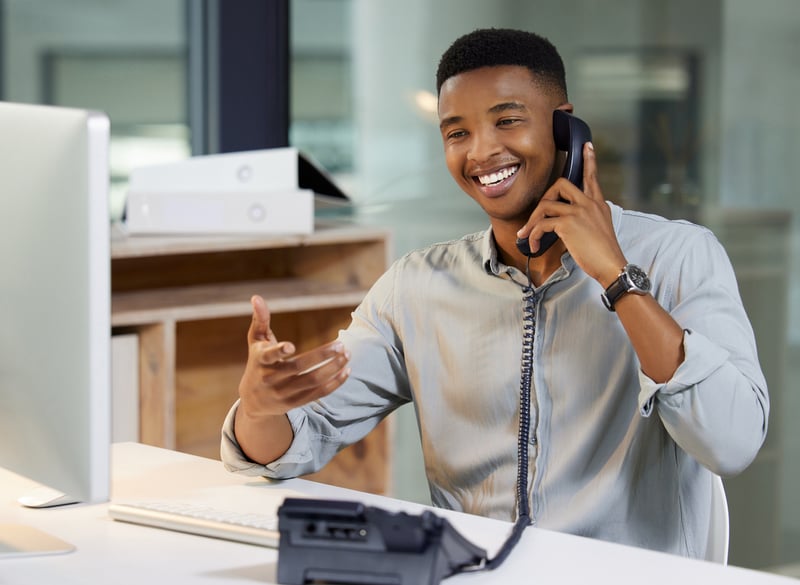 What is prospecting in the B2B sector refers to the process of identifying and contacting potential clients to gain new business. These entities have already shown interest in your products or services, making it easier for your sales team to move them through the funnel.
Sales representatives use business prospecting to expand their potential customer base while nurturing existing leads. Leads who have been warmed up over time can be moved to the correct stage in the pipeline so all employees are aware of their status.
What Is Inbound Prospecting?
Inbound prospecting works hand in hand with inbound marketing. The process involves creating material and requesting that users provide their contact information before accessing or downloading the content.
However, determining the leads' qualifications isn't straightforward and requires some digging.
Essentially, anyone who engages with your business, whether they downloaded gated content from your site or liked a YouTube video, is a prospective customer. The marketing and sales teams research information about the prospect and utilize the data to determine who these users are engaging with the organization.
Each prospect is then assigned a lead score to show their position in the sales funnel. Sales businesses generally use lead, CRM, or contact management software like Ringy to find out additional information to assist in creating a buyer persona.
What Is Lead Prospecting?
A sales funnel in the classic B2B marketing scenario begins with identifying people who may one day become your organization's clients. These leads are evaluated to determine if they fit the buyer persona before being converted to prospects.
Lead prospecting involves starting every sale by locating the correct folks who may turn into clients one day. Your business can fulfill these individuals' potential requirements, making nurturing even more critical.
Why Is Prospecting for Sales Leads Important
Sales prospecting allows you to generate more qualified leads and opportunities. However, knowing the other advantages of prospecting for sales leads may convince you to implement the practice into your business.
Here are a few of the primary reasons organization proprietors utilize prospecting for sales leads:
Increase customer lifetime value - The more you practice prospecting, the better you'll get at identifying prospects who'll become valued customers. An increase in customer lifetime value can have an accumulative effect, especially if many new hot leads are added to the pipeline.
More sales - Businesses with efficient sales prospecting processes always have new sales opportunities for their employees to devote themselves to.
Increase revenue - Naturally, when more sales are made, earnings increase, giving you more cash to reinvest into running more marketing campaigns, improving your products or services, and expanding your team.
Gain insights - Prospect behavior becomes apparent as you reach out to more people. Taking note of the prospect's responses to your outreach efforts helps you understand your ideal client. These valued insights unquestionably impact every facet of an organization, including the product development process, branding, and marketing.
Sales prospecting is vital in how an organization fills its sales pipeline. However, good sales prospecting has many aspects that influence the success of your sales team's efforts.
How to Prospect Sales Leads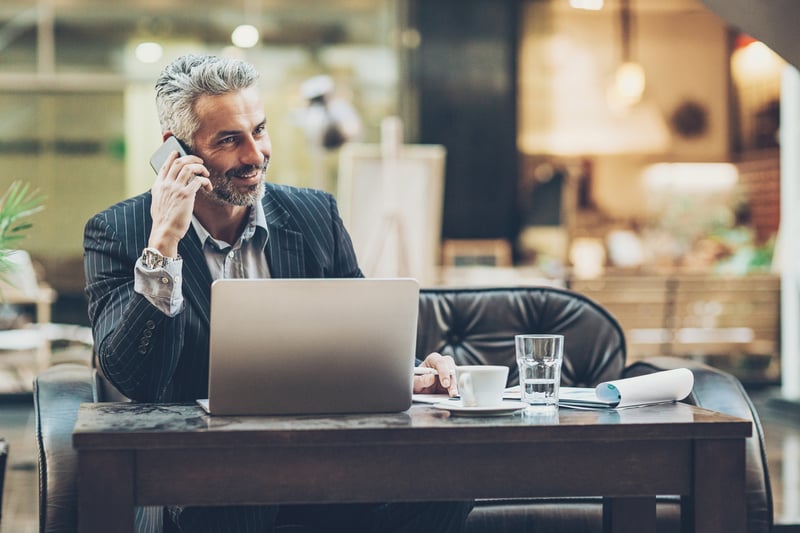 Salespeople are generally the ones who contact new and old customers while prospecting for sales leads. Many sales employees despise prospecting as it requires focus and effort to get results.
However, this crucial part of the sales process must be noticed.
Numerous sales prospecting techniques exist that help sales representatives find more potential customers. Here are five basic prospecting techniques to boost your lead generation rate.
Become a thought leader - Subject matter experts within a niche have a better chance of gaining the prospect's attention than someone without credibility. Speaking at conferences or trade shows, writing guest articles for industry leaders, or starting a blog are excellent ways to establish yourself as a sector pioneer.
Make warm calls - This part will be easy if you have established yourself as an innovator in an industry. Before conducting the first email or call, ensure you familiarize yourself with the prospect's business affiliation and name. This can significantly boost your chances of a positive outcome with the potential client.
Don't sell - It's crucial not to confuse prospecting with selling, even though it's the first sales process step. Applying too much pressure and pushing products during the prospecting phases will scare away potential buyers and ruin the foundation of trust you're building.
Increase your social media presence - Implementing a social media selling strategy can help you meet prospects on the platforms they use most. Ensure you share relevant content with your prospects and answer their questions to boost your authority.
Follow up - Customers like to feel cared for. Follow up with the client throughout the deal to ensure they are on the right track. Whether it be sending an email, chatting about additional resources, or arranging a time for your next meeting, these activities will help build a stronger relationship with the client.
Selling requires the effort of multiple people and processes to accomplish a business's goals. Feel free to communicate with marketing teams or subject matter experts to help you overcome hurdles in the prospecting process. It's all about team collaboration towards a common goal: Ameliorating all aspects of the business.
How to Use a Prospecting Tool
Once the understanding of what prospecting is is clear, organization owners can utilize technology to improve the process. Now we'll answer the question, "what is a prospecting tool?"
Sales teams require things that simplify and automate tasks associated with the lead qualification. The process of manually scheduling meetings, organizing emails, or finding prospect information can be time-consuming and tedious.
Enter sales prospecting tools.
Lead and sales prospecting tools streamline the lead qualification process while increasing the volume of leads you convert into customers. Not all prospecting tools are created equally, as there are different stages of prospecting. Some software covers several sales process stages, while others focus on a single aspect.
Looking for a prospecting tool that integrates with a robust CRM is essential. This will help you keep leads that have become prospects in your sales pipeline and manage them accordingly. CRM platforms keep track of the buyer journey in a single location, meaning no jumping between spreadsheets, documents, or screens.
Tools for Prospecting for Sales Leads
What would a "what is prospecting" blog post be without sharing some tools for prospecting your sales leads.
More leads, more prospects, and more buyers are the wishes of every sales employee.
However, guiding the prospect or lead through the digital marketing funnel and converting them into loyal customers can be arduous.
These prospecting tools for sales leads can integrate with your CRM solutions and aid in reliable, fast, and easy prospect identification.
Ringy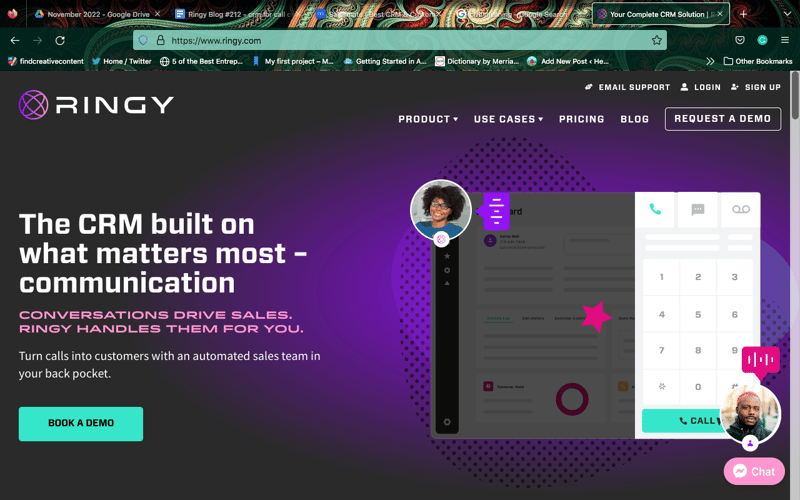 Ringy is an all-in-one CRM solution that efficiently manages communication with prospects and customers. The software records client interaction data so it can be shared among various team members of your organization.
Users can send email or SMS messages, forward or take calls, launch drip marketing campaigns, and import leads with a single click. The innovative user interface allows agents to view lead vendor success rates, real-time text messages, and their incoming call list.
Ringy focuses on automation by allowing business owners to follow up on leads without even thinking about it. The dynamic CRM platform lets company proprietors personalize the software to meet individual needs.
Ringy has a massive list of integrations that'll help you get the most out of the platforms you already use. Request a demo to see how Ringy can change the way you perform prospecting activities.
FindThatLead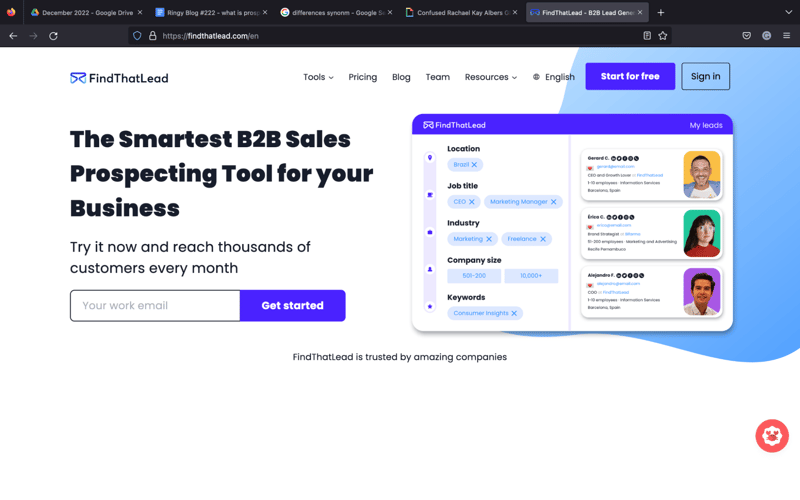 This has to be the most accessible lead-generating tool on the internet. FindThatLead is as simple to use as it is to say.
Enter the domain name from which you want to extract leads, and the platform will immediately retrieve a list of emails connected to that website. On the other hand, if you install the Google Chrome extension, you won't have to leave your browser to search for new email addresses.
Cognism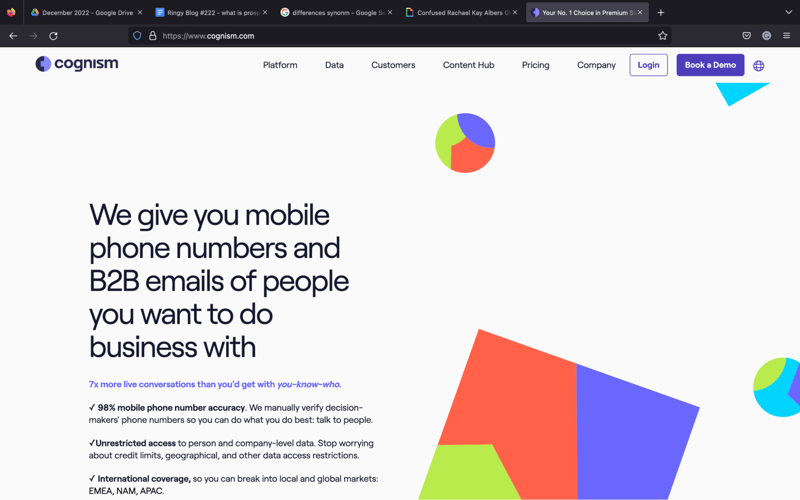 This advanced sales prospecting tool from Cognism allows you to extradite valuable leads from around the globe. Cognism concentrates specifically on the B2B space, but the software can help with B2C scenarios.
Companies of all industries and sizes utilize the platform. Cognism has been regarded as one of the market's most complete, reliable, and accurate sales prospecting tools. The software's team manually verifies decisions regarding prospect phone numbers so that salespeople can focus on what matters most: talking to the customer.
With an easy-to-use platform and integrations with sales engagement and CRM tools, Cognism lets you get data on demand from the systems you already work with.
Tips for Prospecting in Sales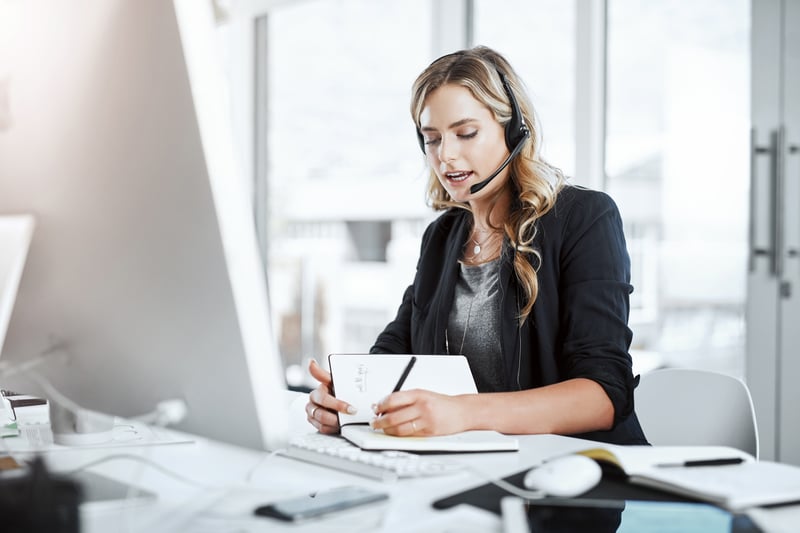 Only when utilized correctly do prospecting tools simplify and automate the prospecting process. Without proper implementation, more energy is spent trying to manage prospect qualification, determine their position in the pipeline, or market the right content to them.
However, when prospecting is done right, sales teams can find potential customers that fit the offer while polishing their sales skills simultaneously. Here are five tips for prospecting in sales that'll help during the prospecting qualification process:
Create an Ideal Prospect Profile
Start by considering your prospective audience's potential limitations, locations, industries, pain points, company size, and budget before creating an ICP.
You want to be meticulous when developing your ideal prospect profile.
If your ICP is too vague, you may attract many non-interested prospects, while if it's too specific, you could exclude potential purchasers. Develop the perfect prospect profile to get more qualified leads into your sales funnel.
Build a Database or List
Once an ideal customer profile is established, a list of contacts who fit that description must be created. You can tag contacts with stand-out attributes, verify contact details, and gather lead data across various channels.
Lead segmentation can help you determine lead requirements for creating targeted outreach sales strategies. Without a list or database, handling new or existing customers will become more challenging as your sales pipeline volume increases.
Use an Omnichannel Approach
Approaching customers where they hang out most is a great way to boost prospect engagement. Tailor your outreach to suit the potential channel clients use to make them feel more comfortable with your company. Here are some platforms you can focus your prospecting efforts on:
Facebook
LinkedIn
Instagram
Twitter
Business website
Live chats
Communicate with your marketing team to create a social media presence based on your contact's preference. This boosts credibility and shows the prospect that you're there no matter what platform they use.
Build a Relationship
Personalization is the key to success when it comes to prospecting. Generic outreach emails, calls, or text messages don't have the same effect.
This is where getting to know your customer becomes helpful.
When you understand your leads better, the conversation can be focused more on their requirements.
Review and Refind Prospect Lists Regularly
Only some leads become prospects, irrespective of how robust your sales process is. It's part of the game and should not be taken personally.
Even though these leads never converted to prospects, you should still record interaction details with them. Successful prospecting in the future requires tracking your activities to gain deeper insights into potential improvements in your process.
This sounds like a deluge of work, but thankfully, refining your CRM sales process makes this activity much more manageable. The more advanced the software, the more hours sales representatives have to make sales for your business.
Create a Solid Prospect Database
Now that you understand the best practices involved in sales prospecting, use these methods to develop a more robust prospect database:
Use gated content like videos, downloadable ebooks, or demos to request contact information
Look for potential clients on social media networking sites, including Facebook, Instagram, Twitter, or LinkedIn
Connect with potential prospects at events like trade shows and conferences
Capture essential industry news by setting up Google alerts
Check out job listings to gain insights into how businesses in your target audience are changing
Request referrals from previous customers
There are no reasons to limit your lead sources if you qualify all your leads. Once outreach efforts have returned results, utilize automated lead qualification to locate the best matches for your buyer persona.
Conclusion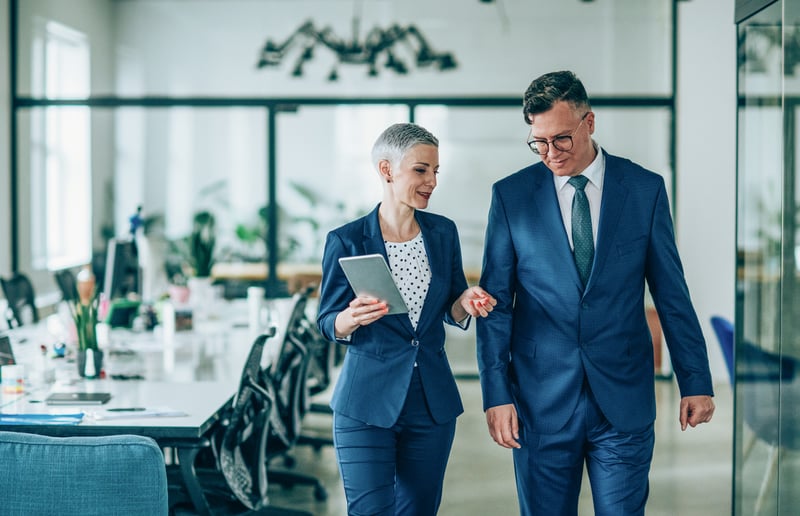 Sales or lead prospecting doesn't have to be as tedious and time-consuming as it seems. If performed correctly, prospecting can be a positive experience for both prospects and sales representatives.
Utilizing the few tips mentioned above and experimenting with various tools or techniques can help improve your workflow efficiency.
Incorporating a CRM into your organization can simplify the prospecting process. Ringy is an excellent tool for prospecting because it has a built-in feature that automates processes within the sales pipeline. The software helps monitor customer insights and preferences, so you can convert prospects that fit your purchase persona into paying clients.
We hope this "what is prospecting" guide has been helpful and has shown you how to manage this crucial business process.