Insurance is a sales-oriented industry, and your success depends on a steady stream of warm leads that are genuinely interested in getting insurance.
The problem is that the leads sent to you by vendors are mostly cold, and they're hard to qualify and nurture at scale.
So, if you were to call and email them all, you would spend too much time contacting leads who aren't even interested in insurance in the first place!
Today, we're giving you an alternative - proven insights on how to generate warm life insurance leads and on the best software solutions to help you get those leads.
Let's get started.
What Are Life Insurance Leads?
A life insurance lead is a person who shows interest in buying a life insurance pack by requesting a quote. Warm life insurance leads are actively looking to buy the insurance and have had some contact with your business through your website, social media posts or ads, or via telephone.
Cold leads, on the other hand, are just a list of people who may or may not be interested in your product and have not made any contact with your specific company yet.
Your company might store these leads in a spreadsheet or a CRM database with potential customers' names and contact details.
And as an insurance sales agent, it falls to you to turn these leads into sales.
How do you do that? By speaking to the prospects directly and…
Categorizing them by their level of interest (warmth)
Setting up a strategy to nurture them towards buying an insurance package
Here, the practical knowledge of finding warm insurance sales leads before your competitors do becomes essential to survival.
The Importance of Insurance Leads Generation
The main goal of generating insurance leads is to attract and nurture high-quality leads.
So, insurance lead generation is the process of sourcing leads from marketing efforts such as social media ads, website forms, and content marketing.
The insurance sales team then picks these leads from the marketing team and moves them down through the sales funnel.
Here are four reasons why insurance lead generation is important:
1. Broadens Your Market
Lead generation gets you traffic from high-quality prospects, which could be located in places that are essentially away from the geographical scope where you can physically visit as a field sales agent.
This is the beauty of lead generation. You can make sales and reach people who would've otherwise been oblivious to your product.
2. Generates Revenue
When you use the right messaging, content, and offers for specific customers, you generate genuine interest. Interest leads to contact, and contact eventually leads to sales.
Which is the goal of any business. To generate and increase revenue.
3. Builds Relationships with Customers
Through marketing techniques, such as highly targeted content that resonates with each customer or personalized content that makes customers feel valued. This makes customers' experience with your insurance company a lot more enjoyable.
A positive customer experience leads to customer loyalty. These customers become your advocates to their peers, further boosting revenue growth.
4. Helps You Identify your Target Audience
Lead generation efforts help insurance brokers adapt to new trends in the market.
Such as:
A new demographic you're not showing interest in your insurance products
The age groups or occupations of your current target audiences changing
New customer demands arising
Once you know what your ideal customers want, you can adapt both your offering and your sales tactics to suit.
How to Generate Insurance Leads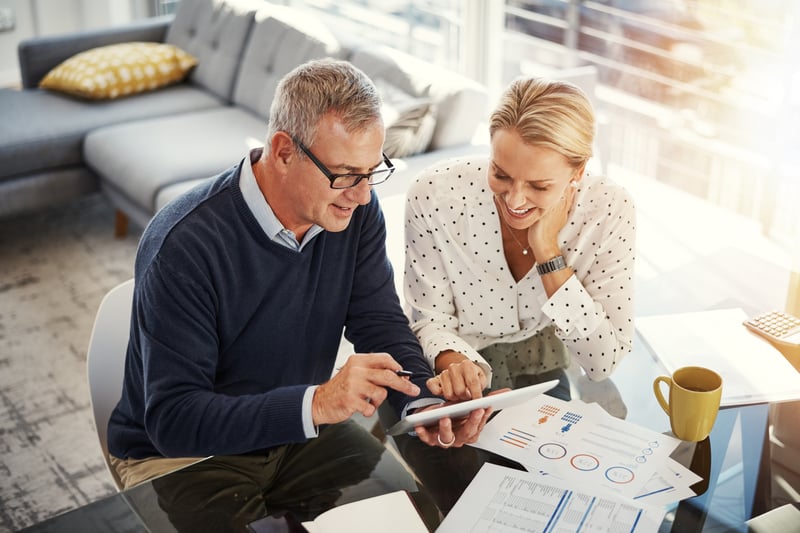 Whether online or offline, we've got a few strategies for generating insurance leads.
Here's a quick overview of the types of insurance we'll talk about in this section:
Insurance Type

At a glance

Health

Ask for referrals
Form partnerships
Churn old leads
Use cold emailing

Life

Social media presence
Retargeting
Paid marketing

Home

Business

Auto

Solid online presence
Participating in auto events
Now let's jump into the details and discuss the best lead gen methods for each of these different insurance niches:
Leads for Health Insurance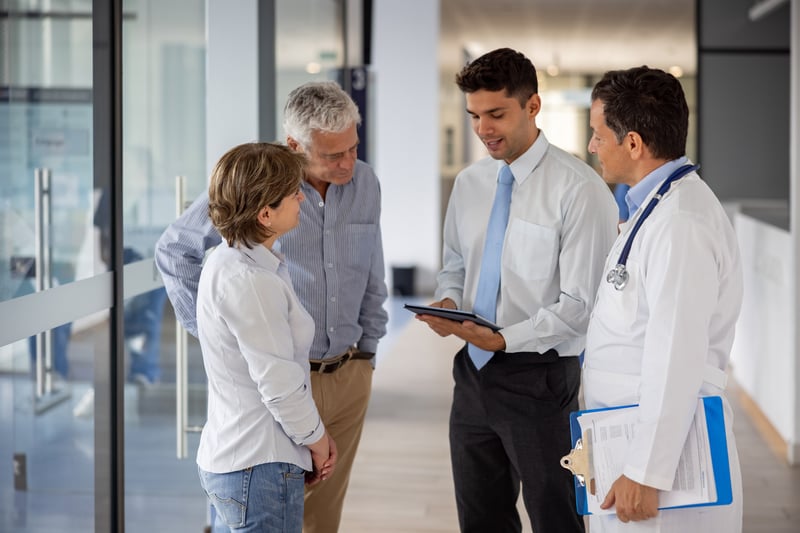 Ask for referrals from current customers
Don't be shy to ask your happy customers to refer you to their friends and family who need health insurance. You can also create a rewards or referral program to motivate existing clients to recommend your services.
And whether you make the sale or not, make sure to thank the person who referred you. It motivates them to refer you another time.
Form partnerships
Here, you're looking for a mutually-beneficial relationship. So partner with local businesses who can refer their customers to you as you refer yours to them.
Travel agents, attorneys, medical facilities, tax accountants, and bankers are a good fit if you sell health insurance. Many of your clients might also need their professional services. So it's a win-win.
Contact stale leads
Every agent has leads who were not interested initially and are now at the back of the shelf. Some people turn cold in the middle of negotiations. Also, there is always a list of people who have never been contacted.
Use those as you never know, their circumstances might have changed, or they might be interested in changing health insurance providers.
So get on the phone and reach out to them.
Leverage email marketing
99% of email users check their emails daily. 58% of users check emails first thing in the morning.
Utilize this opportunity and:
Populate your email list with the addresses of everyone you meet
Share your health insurance package deals with your prospects via email
Stay in close contact by sending customers a monthly newsletter loaded with informative content
Remember to provide an "unsubscribe" option to them - stay compliant!
Life Insurance Sales Leads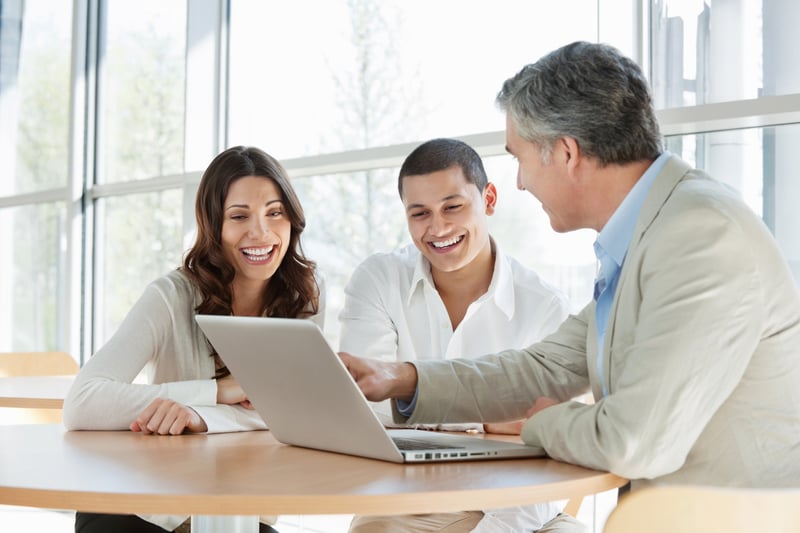 Build a social media presence
You can use social media to bolster your experience and display your competence. Make sure to add links to your official website, relevant experience, and customer reviews in your social pages.
Fill out all key information required on each social media platform. A solid social presence is a mark of legitimacy and builds customer trust, bringing in more life insurance sales leads.
Participate in listing sites
Find listing and directory sites and upload your insurance company information on as many as you can. And keep this up-to-date information
Sites like Yelp, Google My Business, and Facebook Business Pages have become major online destinations for insurance prospects.
And to make it even better, these are all free listing sites!
Start a blog
Blogs are popular since they give solutions to buyers' questions on life insurance. Actually, 70% of consumers would rather learn about a business through a blog than an ad.
Use your insurance sales reps' experiences to create blogs containing a wealth of information and comparisons that can help a person make the best choice. This helps build trust, and you often gain customers without even picking up the phone to offer your services.
Turn to retargeting
This is reconnecting with prospects who have previously interacted with your insurance company's website.
Retargeting works best when used alongside other marketing strategies. For instance, use paid ads to drive traffic to your website. And then retarget the visitors once they leave the site.
It drives conversion by guiding customers to complete the buyer journey. Also, use retargeting to introduce new life insurance deals to clients.
Run drip campaigns
This means automatically sending out marketing emails on a schedule or in response to user action. Drip campaigns help you connect with the right person at the right moment.
You can set them up to accompany your prospect throughout the sales journey - from welcome messages to lead-nurturing campaigns and onboarding sequences.
These can help you nurture leads for life insurance and guide them down the sales funnel.
Home Insurance Leads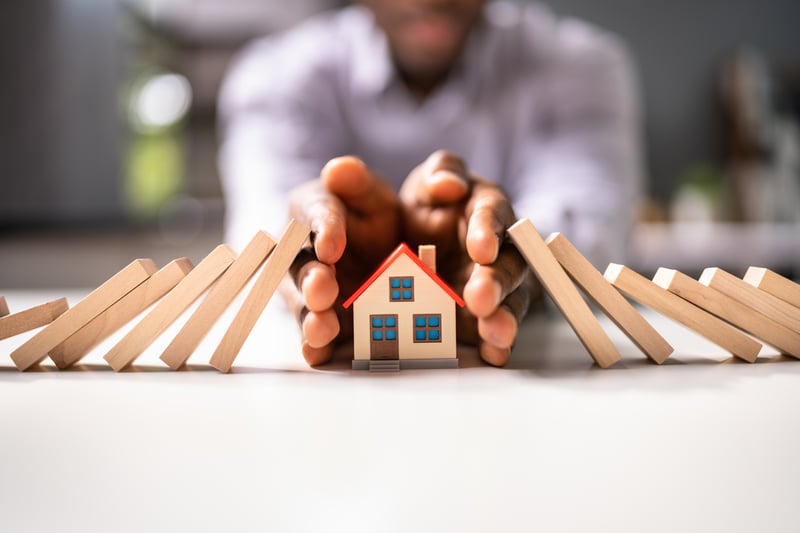 Ask your clients for referrals
There's no shame in asking clients for referrals. But timing is key.
Examples of correct request timings are when the client expresses their thanks, when they ask about referral incentives, or when they ask about other home insurance packages.
Asking happy customers for referrals boosts your referral marketing efforts.
Let clients know about your other home insurance policies
Create a service list highlighting all the insurance packages you offer - then send it to your clients. This way, your clients may buy an additional policy or refer you to someone who needs it.
Showcase your service list on your website and on social media to gain even more home insurance leads.
Give referral incentives and freebies
An incentive program is an awesome way to give back to clients who refer you to their friends and family. People love freebies. This makes incentives super effective!
Common incentive programs are gift cards from Starbucks, Amazon, and spa or wellness facilities.
Follow up on prospects to nurture them
The hard truth is that not all home insurance leads become paying clients…
But no one can tell the future, so keep these prospects on your contact list and reach out to them from time to time. This can be through drip email or SMS campaigns.
It keeps you top of mind whenever they're ready to get a home insurance policy.
Business Insurance Leads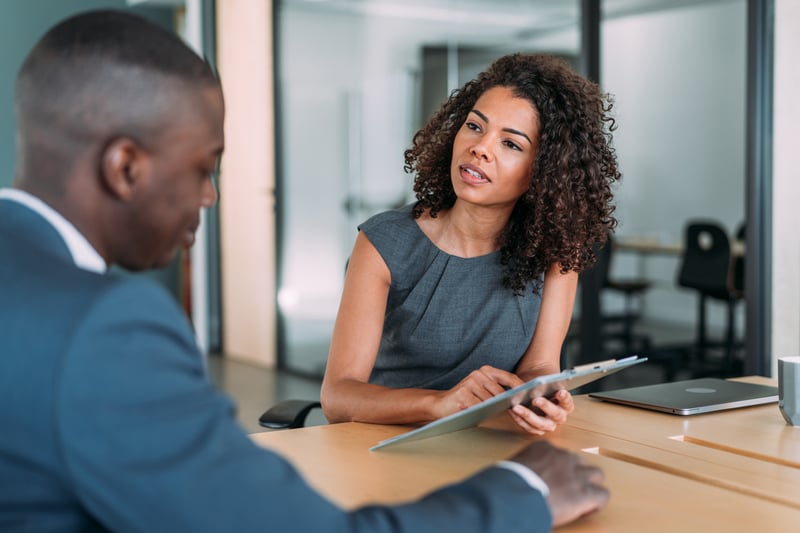 Build a social media presence
Most people who are into various businesses are now online. You can set yourself up as an authority in the business insurance niche by answering prospects' questions about business insurance online.
You can also create social media posts that center around customer pain points and provide solutions.
Participate in business events
Business conferences are a chance to network with professionals and learn. There are many ways to participate and set yourself up as an authority
For instance:
You can apply to speak in a session that talks about protecting construction businesses during a home-building conference
You can also sponsor the event
A pro tip is to look into the conference's past agendas to help you see which topics you can tackle to benefit your business.
Ask for referrals
Referrals save you time. You don't have to introduce what you do to new business insurance leads briefly.
You can also automate most of your referral programs - through marketing automation, for instance - so you don't have to spend time asking clients directly.
Don't forget to add freebies to the referral program - hey, incentivize your clients to refer your policies to others.
Get cold calling
Although it's not the first option on the list, cold calling is a great way to receive instant feedback from prospects and learn more about them directly.
Have your pitch ready and rehearsed before you start cold-calling prospects.
Keep a list of common questions that prospects usually ask - this helps you anticipate prospect objections and know how to handle them like a pro.
Auto Insurance Sales Leads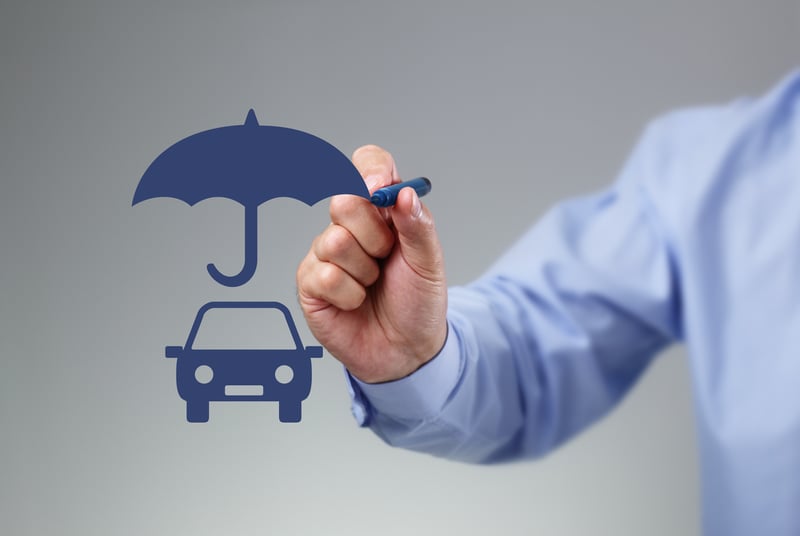 Collaborate with vehicle dealers and driving schools
Collaborate with vehicle dealers in your area and offer them incentives to refer their customers to you.
Students who've just finished driving lessons are also good candidates for auto insurance - talk to driving school instructors and offer them a fee for each referral.
These kinds of auto insurance sales leads are highly qualified and likely to buy from you, depending on how quickly you can build trust.
Participate in auto events
People attending auto events have a high probability of buying a vehicle or motorcycle in the near future.
Participating in such events is a great opportunity to reach these warm auto insurance sales leads. It is also a chance to network with businesses that can be good collaboration partners.
Find the events that mostly attract new buyers, as this can help to focus your efforts and save costs.
Use referral networks like insurance news websites
These are professional niche websites that advertise your company to their connections and get you unique leads.
Start by researching websites in the insurance industry, such as comparison or informative sites, that can promote your business. You can then request their terms and consider collaborating with them.
Another strategy is to find websites that offer information and offer to become an expert writer through guest posting opportunities.
Answer customer questions online
Check review sites like Quora or Reddit for questions asked on auto insurance. Questions like "is XYZ a good car insurance policy?"
Ensure that your answers provide value, and then show them how your auto insurance policy can help.
You want to find recent, week-old posts. These people are ready to buy.
Add old posts to your cold calling/emailing list and reach out. They may be interested in what you offer.
Software Solutions to Help You Generate Insurance Leads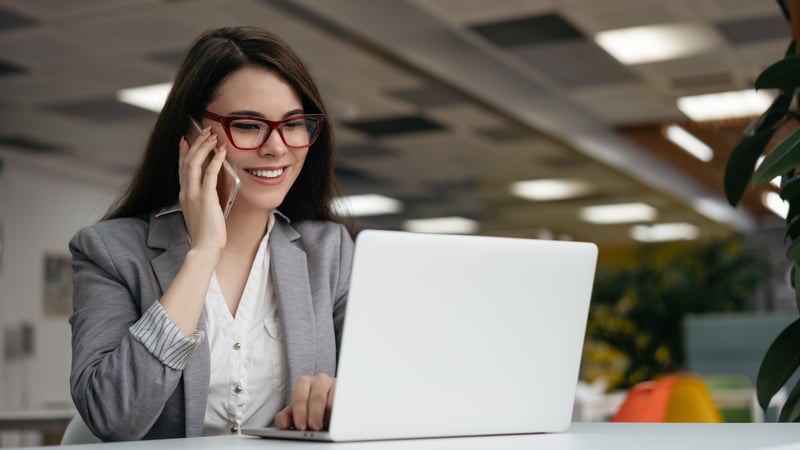 There are insurance agency software solutions that make your work as an insurance agent much, much easier.
Our favorites are:
Ringy
Hubspot
InsuredMine
Here's a quick breakdown of these three top tools:
| | | |
| --- | --- | --- |
| Tool | Description | Monthly pricing |
| | The ultimate all-in-one sales CRM | $99 |
| | Great for email tracking and automation | From $45 to $3,600 |
| | Ideal for tracking the entire insurance sales process | From $89 per user |
And now here come the details
1. Ringy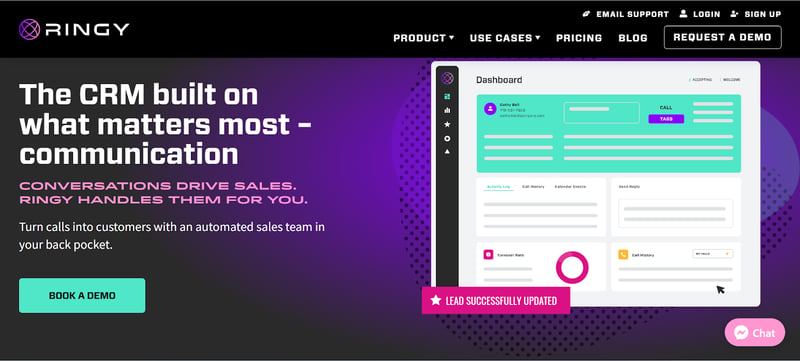 Yes, we know - of course, we're going to talk about our platform. But that's just because we are confident of what she can offer your insurance company.
Ringy is a CRM with an intuitive, user-friendly database that's pleasing to the eye. You can place local calls from the platform.
Marketing automation lets you send personalized messages to the right people at the right time.
You get follow-up reminders that help you nurture your insurance leads in time. Ringy's automated drip system lets you nurture insurance leads through email and text messages.
This lets you prevent old and new insurance leads from falling through the cracks while saving you lots of time.
Grant access to specific features, data, objects, and more based on the user and their role. There's a mobile app for Ringy users to check their workflows while on the move.
You can also sync your calendars - like Google Calendar - contact and email tools with Ringy for easy access in one database.
2. HubSpot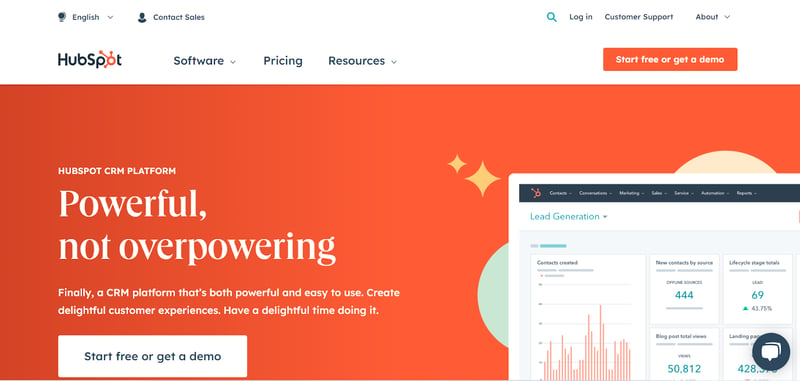 HubSpot has a social media management hub that lets you do scheduled releases of date-specific posts.
The lead management and tracking capabilities help you manage your Insurance leads' records in a single database. You can track and score leads and view conversation history.
You have access to email templates that you can use to get started in minutes. Email tracking lets you know the effectiveness of your email campaigns.
Automated engagements via drip campaigns keep customers informed and quickly set up. And you don't need any plugins to get them up and running.
HubSpot lets you assign tasks to teammates and track the progress of the functions on a visual dashboard. You can track customer conversations on it too.
Filtering down and generating reports from various insurance company departments becomes a piece of cake with HubSpot.
3. InsuredMine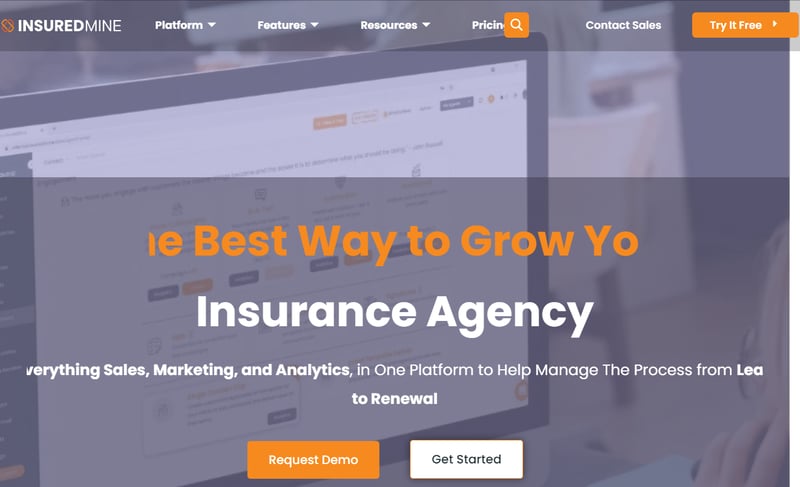 InsuredMine helps you manage the sales process from insurance leads to insurance policy renewal. Custom pipelines let you track agent activity using a card-based CRM.
You can set up automated follow-up systems like event-triggered emails or SMS to wish your customers a happy birthday or remind them to renew their policy when it's almost expired.
Email templates help you get started writing emails with a few clicks. InsuredMine integrates with your insurance AMS easily and saves you the headache of transferring data every time.
There are monthly sales forecasts that help you visually predict your future insurance revenue and plan accordingly.
The customer care and support are top-notch. They stick with you to help you understand the system and its features.
Life Insurance Leads FAQs
"What Are Insurance Leads?"
Insurance leads can be divided into two categories:
Warm insurance leads - a person who shows interest in buying your life insurance packages by requesting a quote. They may also have visited your website or social media channels or called your company.
Cold insurance leads - a person that hasn't contacted your insurance company yet. As an insurance sales agent, it's your job to reach out to them and inform them about your organization and insurance packages. It's much harder to sell to cold leads.
"How Do You Get Warm Leads for Life Insurance?"
You can get warm life insurance leads through the following lead generation strategies:
Building a customer referrals program
Trying search ads on Google and Bing
Investing in content marketing
Upgrading your website according to conversion rate optimization principles
Hosting webinars
Networking (both online and in-person)
Offering free insurance advice
Being active in the local community (i.e., sponsoring local events)
Finding prospects on LinkedIn or other social media channels
"How Do You Increase Insurance Leads?"
You can increase your insurance leads by implementing the same lead generation strategies we mentioned in the previous FAQ, including:
Asking for referrals
Implementing paid advertising
Blogging
Running drip email and SMS campaigns
Creating a solid social media presence
After you get the leads, it's time to guide them down the sales funnel by following up and nurturing them. If you forget to follow up, you could lose up to 98% of sales. So keep in touch and, with each interaction, give clients valuable information at spaced intervals to remind them of the value of your insurance packages.
Conclusion
Warm life insurance leads are people who show interest in buying your life insurance offerings by requesting a quote for it. They may have visited your website or social media or placed a call to your company.
You may also get cold leads who've had no contact with your company but may be interested in insurance. You need to nurture them.
Ringy is a great CRM for life insurance agents. It gives you automated text and email send-outs, callback and appointment and follow-up reminders, and more.
If you're looking for great life insurance leads CRM, request a demo with Ringy and prepare to be impressed!