Technology is developing exponentially, and the same is valid for business processes. With the abundance of tasks required to create, establish, and maintain a digital organization, it's clear why new enterprise proprietors opt for using startup tools.
Choosing a CRM for startups is recommended if you are in the finance, insurance, remote sales, or law sector. Software platforms like Ringy are perfect for startup SaaS companies but can be customized to suit your business model's criteria.
This article educates readers on everything there is to know about CRM SaaS tools, explains why startups require CRMs, highlights what you need to look for in startup SaaS CRM, and much more.
What Is a CRM SaaS Tool?
Your clients are an essential part of your business, and rightfully so. Software as a service customer relationship management, or SaaS CRM for short, is a cloud-based tool for managing prospects.
Utilizing a CRM for a startup SaaS company helps organization owners monitor their sales pipeline through a "conversion-friendly" method. Putting the customer first and focusing on their experience is how startup SaaS organizations excel.
CRM systems are essential for client relationship management and offer the following benefits:
Personalized marketing
Increase sales
Automate customer service tasks
Sales professionals know that automating these duties is essential, as it would free up more time to handle other vital work stuff (e.g., attracting new leads, building new lead generation funnels, or updating your blog with the latest news in the industry.)
CRMs are SaaS businesses, so let's remove misconceptions if there are any.
Startup SaaS proprietors understand the value of CRM software in their enterprise, especially considering the time-saving lead management advantages. Business owners worldwide constantly look for new ways to create efficient processes to make their companies more profitable. With the competitive edge CRM solutions provide, it is no wonder organizations are adopting them into their business models.
Benefits of Startup CRM
Besides the time-saving benefits offered by CRM startup business software, these platforms have multiple other advantages. CRMs are often a transformational catalyst in startups looking to proliferate vibrantly and robustly.
Most organization owners think that CRMs are for large corporations with massive sales teams, but the truth is that smaller companies can benefit significantly from CRM. When implemented, these solutions assist your employees in estimating more accurate forecasts and improve sales management and workflow efficiency.
CRM platforms also allow tracking client interactions and streamlining the customer relationship process. Additionally, the software's features can be upgraded by providers so that it's more in line with the business's needs.
Below are the primary benefits of implementing a SaaS CRM for new companies.
Innovative and Scalable Customer Management
During the early phases of an organization's development, customer contact information is one of the most desirable assets. Without this data, business owners and sales professionals can't reach out to new customers or update existing clients.
Most startups have various prospect details scattered throughout mediums, including documents, spreadsheets, business cards, or notes. This list of names and numbers requires categorizing to make outreach efforts easier.
Enter a customer relationship management system!
CRMs like Ringy have built-in contact management solutions that allow you to store prospects' credentials along with other information about interactions or future contact arrangements.
Improves Customer Relationships
Client relationships form the foundation of startups, especially within the SaaS industry. CRM platforms facilitate customer communications and support an organization's customer satisfaction departments. Building solid relationships with the customers who buy from your business first are vital for the enterprise's growth and survival.
A CRM for startups can help you navigate the intricate nuances involved in running a new organization. The software gives you real-time information about customer interactions, how to satisfy their requirements, and what hurdles you must overcome to move them through the funnel.
Increase Sales Effectiveness
A startup SaaS CRM offers access to in-depth customer information at the press of a button. The data includes but is not limited to the following:
The client's transaction history
Pending invoices
Order Status
Previous interactions
These details can give you the leverage to pitch a prospect at the right moment. CRMs offer these options to startups and not only large corporations with huge budgets.
In short, an excellent startup SaaS CRM has more functions than simply storing client contact credentials. These platforms can help businesses segment leads, so they know which customers to focus on most. You can also set a CRM system to automatically notify you at applicable times to ensure customer contact tasks are performed timeously.
Moreover, sales teams won't forget to follow up on a deal or fail to call a prospect as promised.
CRM systems allow companies to augment and analyze the customer data they accumulate so that sales staff learn from every client outcome. Improve enterprise effectiveness by optimizing your sales strategy through customer relationship management.
Intuitive IT Infrastructure
Fast-growing startups have an innate requirement for technology. The software helps organizations grow through the streamlining of processes and communications. A CRM makes it simple to access information from multiple devices, including mobile phones, smart devices, or tablets. You can collaborate with colleagues or arrange sales initiatives through a user-friendly interface.
In the past, a large organization utilized in-house software to manage all the above tasks. These systems would require dedicated IT departments, which would be something that small enterprises couldn't consider.
With the advancement of technology, businesses can now use CRMs, such as Ringy or HubSpot's platforms, to fulfill customer needs on the go. Mobile CRM apps make it easy to communicate with a customer, approve their quote, or insert information about their latest interaction with the company.
Social Integrations and Customer Service
Every startup struggles with customer service delivery during the growth stages. However, thanks to API and cloud technology, CRMs can connect to many other services. Here are three networks businesses can integrate with for a comprehensive view of prospect and customer activity:
LinkedIn
Twitter
Facebook
Besides direct communication capabilities from these platforms, insight can be extradited to forecast future patterns or trends. Locating solutions to issues before they arise is an excellent way of staying ahead of customer expectations.
When problems occur, CRMs allow communications through social media channels, simplifying the experience for all parties.
A CRM Can Grow with a Business
As a business expands, its software should dilate with additional organization requirements. Consider how essential this fact is!
When new companies start, they generally use small business applications, but software changes become critical as they grow. Introducing new enterprise processes and retraining employees becomes an arduous task that few business owners appreciate.
Hence ensure the CRM platform you select is extensible and scalable, with additional features and apps you can install as the business grows.
Cloud-based CRM software makes that part easy!
Because the platform can be accessed from anywhere, everyone in an organization can have the critical information they need when required. No maintenance is necessary because the team behind the CRM system handles everything.
Top Features to Look for in a CRM for Startups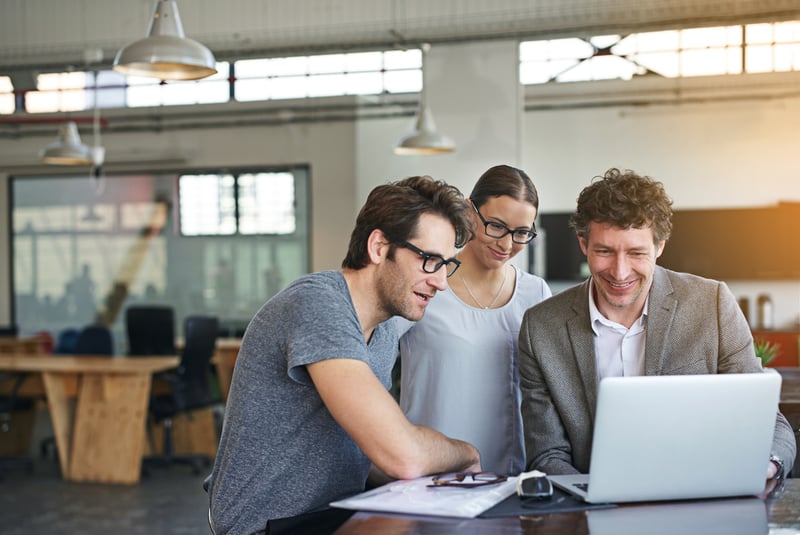 Now that the benefits of utilizing a startup SaaS CRM for your business are evident, it's time to dive into the primary features to consider before investing in one. Without sufficient CRM characteristics, new organizations will struggle with the implementation procedure.
There are a plethora of CRM solutions on the market that come with their own selection of functions and features. However, the following components should always be included in a CRM utilized in a startup.
Cloud-Based
Applications on the cloud have become the new normal in this digital business world. The software allows startups with limited space or that operate remotely to access tools that help them grow.
Traditionally, big organizations would use on-premise software. This comes with its own problems, including needing a dedicated IT support team to maintain it, additional infrastructure, office space, and upfront costs.
Essential Startup SaaS CRM Features
While some CRM services offer many options and add-ons, new companies don't require such comprehensive tools. Look for these prominent CRM tools if you are a startup considering introducing a CRM platform into your business model:
Sales management
Email integrations and automation
Information-driven analytical CRM reports
Sales pipeline management, automation, and coordination
Lead scoring and management
Contact management solutions
Omnichannel communications
Ticketing options
Considering the above, you can ensure you choose the right CRM for your startup SaaS company's needs.
User-Friendly Interface
The software must have an intuitive interface when inaugurating a new CRM into a business. You don't want staff confused during onboarding or fumbling around for months trying to learn the system.
Even the most robust CRM application will fail implementation if its dashboard is too challenging to navigate or understand. Most CRM platforms offer user-friendly interfaces so employees can start using the software immediately.
Free Trial
Determining software intuitiveness can only be done by utilizing the application. Exploring the layout and features of a CRM before signing up is an excellent way of distinguishing the platform's compatibility with your business.
Luckily, most of the top CRM for startup SaaS companies offer free demos or trials to give businesses more insight into their product.
Mobile Accessibility
Lastly, having the flexibility to access your CRM while on the move is one of these platforms' most underrated features. Giving teams the ability to work from anywhere improves overall company productivity.
CRM for Startups Costs and Other Considerations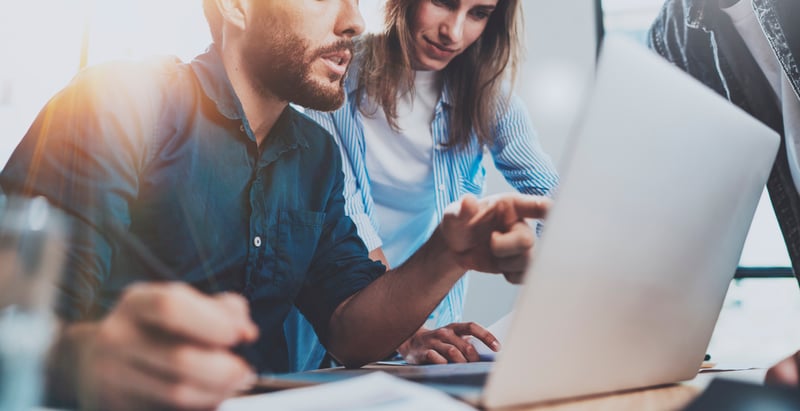 The main focus for new businesses is generally concentrated around their budget. Without sufficient cash flow, startup SaaS organizations will fight to stay above water. The most important question here is; what is the cost of a startup SaaS CRM solution?
Determining the price of a CRM is no easy task because each business has its own set of requirements. Choosing the software that suits you and fits the organization's budget is essential.
Below is a table containing the five most popular CRMs and their pricing structure.
| | |
| --- | --- |
| Popular CRM Systems | Pricing Structure |
| Ringy | $99 per month and additional fees for outbound text messages, calls, and local phone numbers. |
| HubSpot CRM | Free access to basic CRM tools with the option to upgrade your packages from $49 per month. |
| Zoho CRM | Various packages start from $49 per month for three users to $249 per month for 10 users. You also get discounts if the offer is billed annually. |
| Salesforce CRM | Essentials, Professional, and Enterprise plans retail for $25, $75, and $150 per user per month, respectively. $300 monthly per user provides access to the unlimited tier. |
| Freshdesk CRM | Starting at $0 for up to 10 agents on the free version, Freshdesk CRM offers three other tiers. Growth, Pro, and Enterprise packages cost $15, $49, and $79, billed monthly or annually (for additional savings.) |
*Pricing is valid as of the 1st of November, 2022.
Now that we have cost out of the way, it would be good to look at other elements that affect the implementation of CRM. Some businesses struggle to incorporate a CRM system into their organization due to hesitation or negativity toward the new changes.
This setback can be catastrophic during the introduction of a CRM system and cost a company more than expected. Training staff on new processes takes time and effort, and some enterprises may need to hire a third party to educate employees.
Best CRM for Startup SaaS Companies
Selecting the best CRM for your startup SaaS business is a challenging task, and truthfully so. With the plethora of CRMs competing for the attention of business owners worldwide, it only makes sense that you'll be overwhelmed. Here is our list of top CRM solutions for a new and established enterprise looking to increase their business's efficiency.
Ringy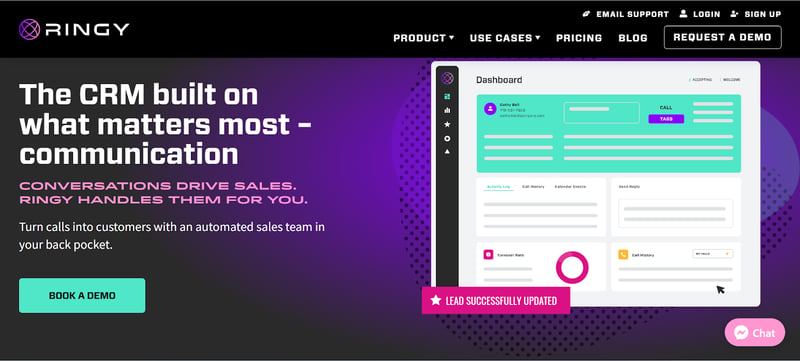 Ringy is the all-in-one platform that allows you to receive, develop, and monitor customer interactions from beginning to end. You'll close more sales and generate more leads from the intuitive tools available on this CRM solution.
Extract reports and gain invaluable analytical insight into client behavior or your sales team's communication etiquette. The software lets you create customized preset replies and selects the geographic regions that best suit your business.
The Ringy CRM solution offers unlimited video meetings, free inbound calls and SMSs, and low outbound call and message expenses. Unlock your organization's potential with a CRM fixed on increasing revenue through process automation.
HubSpot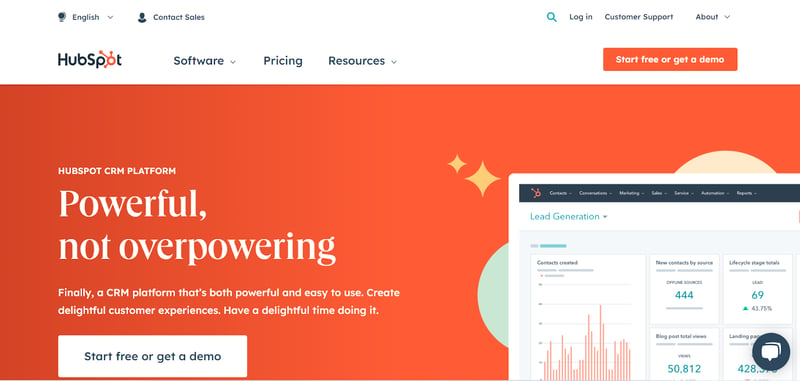 HubSpot has been at the forefront of customer orientation and marketing innovations for nearly two decades. The platform contains a CRM, among other features, that help small businesses achieve their goals.
A point of concern is the cost of HubSpot, but the feature-packed CRM mitigates this. HubSpot enables marketing and sales teams to identify high-quality leads, view sales pipelines in real-time, track deals, and manage contacts.
Zoho CRM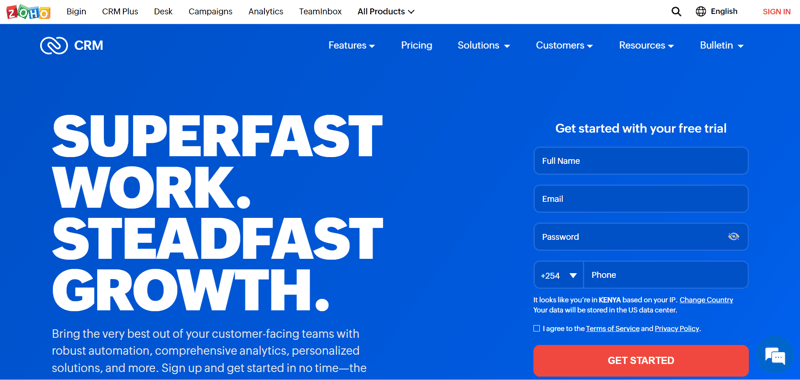 With a clean, intuitive interface and a slight learning curve, Zoho makes it simple to start with CRM. The platform has a free plan allowing up to three agents to monitor deals, accounts, leads, and contacts.
Zoho CRM is excellent for newcomers to the CRM space due to its great pricing structure and valuable capabilities. Most of the product features are free, making this option perfect for startup SaaS organizations.
Salesforce CRM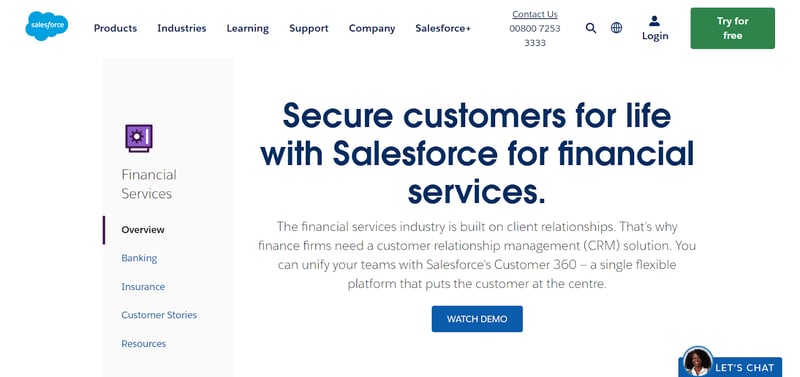 Salesforce is a powerful CRM software that is straightforward to set up and offers users an uncomplicated interface. Business owners can get a comprehensive view of their sales and track customer interactions at the press of a button.
However, not all CRM systems are priced equally, which rings true for Salesforce. The software's confusing pricing structure is the primary downfall of Salesforce. Additional integrations and customization cost more than the monthly subscription, which is billed annually.
Salesforce limits options for certain small businesses due to this unconventional pricing model but still delivers an outstanding performance as a CRM to other more capable enterprises.
Overview of the Best CRM for Startup SaaS Organizations
The above CRM solutions have advantages and disadvantages that impact the decision to implement them into a business. Taking the benefits and downsides of each one into consideration is crucial to finding the correct CRM.
Below is a table showcasing the attributes that'll affect whether it will work for your organization or not.
CRM Solution

Advantages

Disadvantages

Ringy

Complete call center solution
SMS capabilities
Task automation
Localized caller identification
Contact management features

Occasional updates which may slow business processes while in progress

Zoho

Data security and compliance
Better customer satisfaction and retention
Mobile accessibility
Data for tactical decision making

In-depth setup process
Forms aren't optimized for conversions
Minimal customer support

HubSpot

Boosts lead conversions and tracking
Unique social media scheduling integrations
Provides analytical data and reports
SEO tools to improve your site's ranking

Expensive if additional features are required
Must be used as an all in one tool
Challenging to modify templates
Limited reporting
Technical support is an additional expense

Salesforce

Easy to manage
Countless app integrations
One of the largest and most recognized web-based platforms

Expensive
Limited marketing management functionality
Tedious user experience
Once these factors are considered, business owners can be more certain about their choice of CRM solution. If you are focused on delivering the highest quality services to customers, it'll pay to have a CRM that fits your business's goals.
Startup SaaS CRM FAQs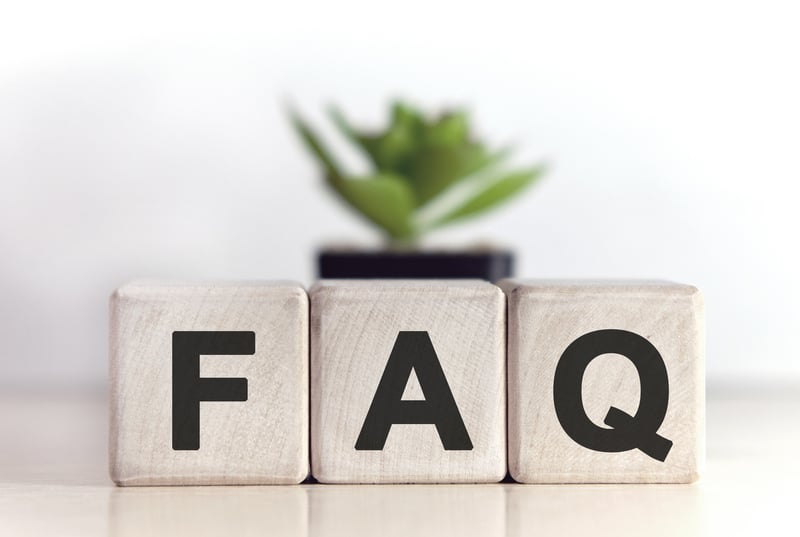 Do SaaS Companies Require a CRM?
Any business dealing with sales would benefit from implementing a CRM system into their enterprise. If you want to provide top-notch customer service and address client issues effectively, a CRM platform can help!
What CRM Platform Is Best Suited for SaaS Businesses?
Ringy is the preferred CRM for SaaS businesses. Even though it's the relatively new kid on the CRM solution block, this platform has all the bells and whistles to make your SaaS company succeed.
Why Is CRM Important for SaaS?
The storage and analysis of consumer data are made easy with CRM systems. You have the potential to perform the following tasks after obtaining in-depth client information:
Upsell
Cross-sell
Personalize the customer experience
Customizable outreach business messaging.
What Are the Four Primary Benefits of CRM in SaaS?
There are pros and cons to every CRM platform on the market, but there are four advantages that all solutions offer.
Better preparation for client expectations
Increase customer satisfaction and retention
Better audience segmentation
Improved knowledge of prospect behavior
Who wouldn't want to gain access to these business-altering features? A CRM is a one-way ticket to improving your company's overall performance and increasing customer satisfaction.
Conclusion
Introducing a startup SaaS business to the world is no easy feat. However, one of the best startup tools for growing an enterprise can simplify the process. SaaS startup companies have utilized CRMs for years, with some of the top SaaS apps recommending Ringy as their CRM system of choice.
The evolution of CRM software has made these essential application tools for business in the online world. Companies depend on the flexibility of CRM platforms for centralized, optimized, and streamlined company outreach processes.
Having the ability to call, SMS, and email a client in the palm of your hands is something that every organization owner requires. Managing a sales pipeline and tracking customer movement through it can help convert more leads into paying clients.
Ringy makes this all possible with its intuitive user interface and customizable options. All prospect information is recorded and stored, so there's never confusion between sales employees again.
What are you waiting for? Request a demo and discover how Ringy can change the way you do business.