Do you find that your team is struggling to keep track of all the students at your university?
Or perhaps you realized last semester that you don't have a really robust process and system for assessing new college applications, and you've decided to change that going forward.
Whatever the case, a CRM for higher education is a darn good solution for that problem, and a solid investment for your institution.
So first, let us say congratulations on getting this far!
You're probably a little overwhelmed by the sheer number of higher education CRM software providers out there, huh?
Not to worry, we're here to break things down for you.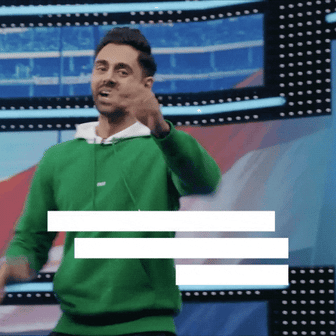 In this article, we'll show you exactly what a higher education CRM is (and how they differ from regular CRMs, the core features you should be keeping an eye out for, and the 7 best higher education CRM systems available today.
By the time you're done reading, you'll be poised and ready to finish your due diligence and make a decision.
So let's get into it!
What Is A Higher Education CRM?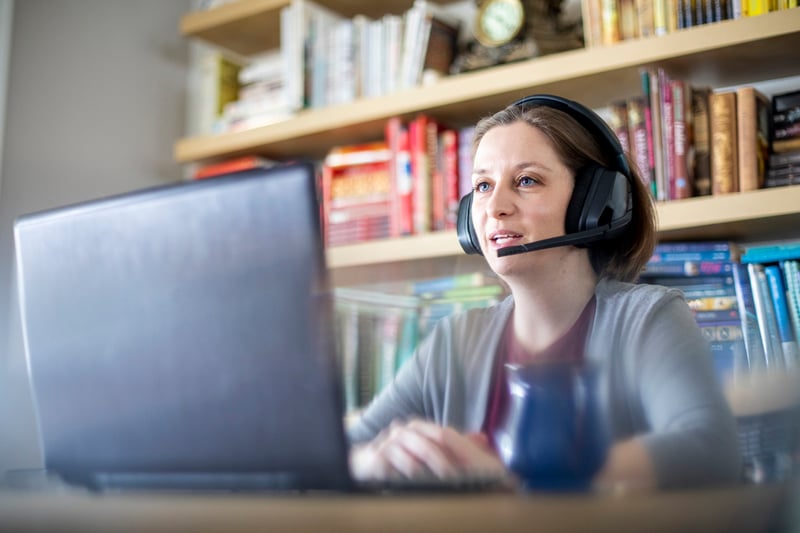 As with all good courses, we're going to start with a little 101, and answer the question:
What exactly is a CRM in higher education?
Let's break down the acronym first:
CRM stands for Customer Relationship Management. In the higher education world, your customers are your students (and they quite literally are your customers, since they're paying for your services).
A CRM in education helps institutions keep track of all their students and applicants, ensure contact details are kept up to date and track the interactions they have with each student, prospective or otherwise.
A CRM for universities has two major goals:
To improve the relationship between the institution and the student
To better manage the process of assessing and approving new college applications
Is there any difference then, between regular CRMs and higher education CRM solutions?
Let's take a look.
How Does An Education CRM Differ From Traditional CRM?
At the core, education CRMs don't differ all that much from traditional ones.
They both offer the same functionality and benefits, it's just that regular CRMs tend to be aimed at sales, marketing, and support teams, whereas education CRMs are created for education providers.

As such, some of the terminology used might differ for each type. This said, many colleges and universities are using traditional CRMs anyway, as they often have a deeper feature set.
When we get down to the details, there are 4 main differences between traditional and higher education CRMs:
The data being collected is somewhat different in nature, which can influence the functionality
The design architecture of education CRMs is often different, to prioritize features that educators use more often
The end-user is different. Sales reps tend to be more comfortable with complex tools. Educators (and students even more so), are often more interested in ease of use and accessibility.
The terminology used tends to differ (student vs customer, applicant vs lead, etc.)
What Are The Benefits of Using CRM Software For Higher Education?
Implementing CRM software can bring a number of powerful benefits to higher education providers:
Simplified and speedier admissions process
Better tracking of ideal candidates
Improved client service
Stronger tracking of student payments
Greater ability to track student performance
Enhanced reporting functionalities that allow you to improve your advertising and admissions efforts
Impressive time-savings thanks to automation
Improved communications with students and parents
How To Choose A CRM For Educational Institutions - 10 Evaluation Criteria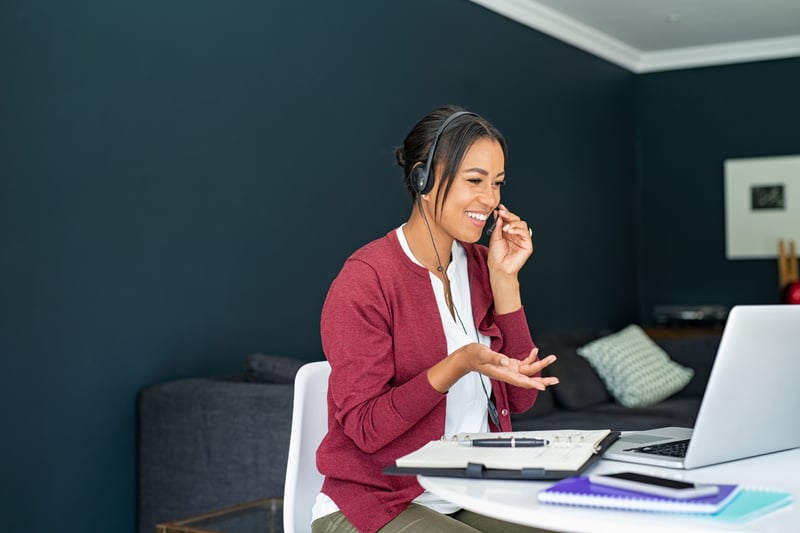 What should you be looking for to determine the best CRM for higher education?
Each system will prioritize different functionalities, and to a certain extent, it depends on your goals and priorities.
Let's discuss the 10 main areas of consideration when evaluating higher education CRMs, so you can choose the best solution for your needs.
| | | |
| --- | --- | --- |
| Feature | What to consider | Prioritize if you... |
| 1. Ease of Use | Every platform is built differently. Some are incredibly complex, others are less so. Some are more focused on functionality, others are designed for user-friendliness. | Aren't able to spend a significant amount of time learning how the interface works, or if the software is going to be used by lots of different people in your institution. |
| 2. Customization | Some platforms are fairly rigid, meaning you'll have to work within the confines of their interface. Others allow for a degree of customization (such as custom pipelines), so you can craft the system to suit your individual needs. | You already have a deeply embedded process, or know exactly what you want to see in your CRM software and want to ensure you can replicate it. |
| 3. Text Messaging | Some CRM platforms allow you to throw all of your students' phone numbers in and then send out bulk SMS messages as appropriate. | You want to be able to send text messages from the platform, for large-scale announcements and updates. |
| 4. Implementation | Consider what the onboarding process looks like for each software provider. Will they help you get set up, or leave you to it? Is there an additional cost for this support, if available? Do they have a number of resources such as videos and written guides to help you get started? | You have a larger institution that;'s going to require a huge rollout, and/or if you're new to the world of CRM software and aren't sure how to get set up. |
| 5. Pricing | Because each platform has different features and terms, the pricing for each inevitably differs. For the most part, though, there are two models. The first is an outright purchase, wherein you pay once to own the software in perpetuity. The second is the subscription model, where you pay monthly or annually for access to a cloud-based CRM. | You'll need to determine your budget for a higher education CRM, and your preferred pricing model (subscription or license). |
| 6. Calling | Many CRMs offer calling functionality as well. Often, this includes integration with a VoIP phone provider and a method for tracking each interaction so you have a consistent record. | You want to be able to call students through the CRM platform, and track interactions. |
| 7. Reporting | The level of reporting differs from CRM to CRM. Most offer some form of analytics, but the depth to which they go depends on each platform. The best CRMs allow you to create custom dashboards so that you can instantly access relevant information at any time. | You want to be able to report on the effectiveness of your marketing campaigns, student performance, and application assessment processes. |
| 8. Automation | Automation is a huge benefit provided by CRMs of all kinds. In essence, it allows you to have manual tasks and communications completed automatically by your CRM, based on the instructions you give it. The depth of automation abilities differs for each system. | You want to save a tonne of time by automated mundane, repeatable, manual tasks. |
| 9. Support | What kind of support is provided by the CRM service as part of your plan? Do you get a dedicated rep? Is the support available 24 hours? Does support come at an additional cost? | You need a dedicated support rep to talk to if and when things go awry, and/or you find it easier to solve technical challenges by talking to an actual person rather than accessing support documentation. |
| 10. Integrations | Most CRM platforms integrate with other common software providers. This might include your social media accounts, your email provider, or your marketing automation software. | You are already using a bunch of other software tools, and you want them to talk to your CRM. |
Higher Education CRM Software Comparison
Got a good grasp now on how a CRM for higher education works, and which features you'll want to prioritize?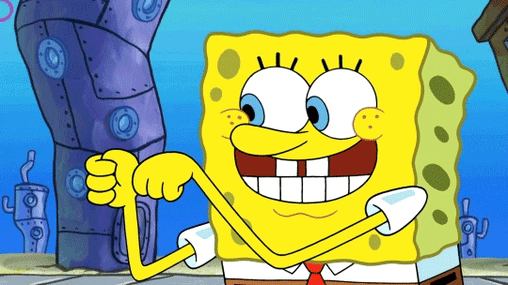 Fantastic. Let's look at 7 of the best CRM software solutions out there, so you can choose the ideal fit for your institution.
Ringy
Yes, of course, we'd start by recommending Ringy as the best CRM for higher education.

Can't blame a guy for a little self-plug, right?
But here's the thing:
We wouldn't be putting our name forward if we weren't immensely confident that Ringy is a great fit for higher education providers.
Here are a few highlights that make Ringy your perfect CRM for higher education:
Text messaging
Ringy includes extensive SMS marketing and customer support functionality.
Using our text functions, administrators can contact individual students directly (without leaving the platform), or send bulk messages to an entire department.
You can even create automated drip campaigns to continue reminding prospective students to provide additional documents.
Calling
With a VoIP phone integration, educators can use Ringy to make calls to students and parents, and instantly log their communication against the student's record.
This affords you a complete log of interactions to fall back on if required in the future.
Reporting
One of the reasons our higher education customers love Ringy so much is because of the deep reporting and analytics platform.
Using Ringy's reporting dashboards, administrators can see instantly and in real-time reports such as:
Attendance rates
Student pass/fail rates
Percentage of prospective students likely to be admitted
Automation
Few CRM platforms include automation features to the degree that Ringy does.
With Ringy, administrators can set up custom automation rules to take care of repeatable, manual tasks. Here are just 3 examples of what you can do with Ringy automation:
Contact a student via email or SMS when their account becomes overdue
Send weekly reports to external administrative bodies and/or institution stakeholders
Create new activities for educators as appropriate. For example, you might have a set of students who you wish to call every Monday. With Ringy, you can set up an automation rule to create a new phone call activity every Monday.
Support
All Ringy account receive premium onboarding and support from our specialized team, including:
Free account system/optimization
Personalized onboarding from our customer success team
Phone, email, and web chat support available 7 days a week
Same day support ticket resolution
Support-based weekly webinars
Live-training videos available within the actual platform
| | |
| --- | --- |
| Feature | Rating /5 |
| Ease of Use | 5/5 |
| Customization | 4/5 |
| Text Messaging | 5/5 |
| Implementation | 5/5 |
| Integrations | 1/5 |
| Calling | 5/5 |
| Reporting | 4/5 |
| Automation | 5/5 |
| Support | 5/5 |
| Pricing | $99 per month |
HubSpot
HubSpot is pretty much the mack-daddy of inbound marketing resources, advice, and software solutions.
Their free(ish) CRM is widely used by salespeople and marketers alike. But is it a good fit as a CRM for higher education?
Let's see how it stacks up.
Customization
HubSpot CRM allows you to create custom pipelines based on your admissions process. This is super helpful for administrators, though there is a catch:
You can only have one pipeline on the free version.
If you want more than one (for example, to manage admissions in one and current students in another), you'll need to upgrade to a paid plan.
Text messaging
HubSpot CRM doesn't currently offer any text messaging functionality. To access this, you'll need to look into a third-party integration, which will be another subscription cost.
You can call, however, and record the conversation as you do!
Support
HubSpot CRM customers regularly praise their customer support team, who are readily available to help.
HubSpot is also pretty heavy on the self-serve resource front, so there's always a way to solve something on your own.
Pricing
HubSpot has a few different pricing tiers:
Free plan: $0 per month
Starter: $45 per month
Professional: $450 per month
Enterprise: $1200 per month
| | |
| --- | --- |
| Feature | Rating /5 |
| Ease of Use | 4/5 |
| Customization | 4/5 |
| Text Messaging | 0/5 |
| Implementation | 5/5 |
| Integrations | 5/5 |
| Calling | 4/5 |
| Reporting | 5/5 |
| Automation | 5/5 |
| Support | 5/5 |
| Pricing | $0-1200 per month |
Slate
Slate is a CRM built by Technolutions, and it's created specifically for the higher education environment.
These are just some of Slate's features:
SMS, email, and social media communications
Set and forget marketing automation
Drag and drop student-facing forms
Deep reporting and analytics features
Customizable student portals
Slate has partnered with a number of other CRM for higher education providers to create some great integrations so that your system can play nicely with other institutions if necessary, and it can even import from research and score data providers.
It's not cheap, though, with licenses starting at $30,000 per year, and most users paying closer to $50,000.
| | |
| --- | --- |
| Feature | Rating /5 |
| Ease of Use | 4/5 |
| Customization | 5/5 |
| Text Messaging | 4/5 |
| Implementation | 4/5 |
| Integrations | 5/5 |
| Calling | 4/5 |
| Reporting | 5/5 |
| Automation | 4/5 |
| Support | 5/5 |
| Pricing | Around $50,000 per year |
Creatrix Campus
Creatrix Campus is a comprehensive cloud software suite for colleges and universities. It aims to combine the functionality offered by CRM, SIS (Student Information Systems), and LMS (Learning Management Systems).
Let's see how they make this happen.
Automation and scheduling
Creatrix Campus has a powerful scheduling tool for students and faculty alike, making it easy for educators to create weekly plans, and send updates on student timetables.
Student assessment
Using the Creatrix Campus platform, education providers can run pop tests, receive and mark assignments, and provide lesson notes for students to access as they please.
Implementation and Support
Creatrix Campus is a complex tool, that's for sure.

As such, they provide really great customer support and an intensive onboarding process to get you up to speed, so you can really maximize your ROI from the software.
Pricing
Pricing for Creatrix Campus starts at $5000 per feature, with some features costing even more.
There are 34 features available, so this could easily become more than $200,000 to implement.
| | |
| --- | --- |
| Feature | Rating /5 |
| Ease of Use | 3/5 |
| Customization | 4/5 |
| Text Messaging | 4/5 |
| Implementation | 5/5 |
| Integrations | 5/5 |
| Calling | 0/5 |
| Reporting | 5/5 |
| Automation | 5/5 |
| Support | 5/5 |
| Pricing | $5000-$200,000+ |
monday.com
monday.com isn't a CRM as such. It's a Work OS that many marketers, designers, salespeople, business owners, and education providers use to manage their customers and workloads.
Customization
Customization is definitely monday.com's MO.
They have an intuitive drag and drop interface and start you off with pretty much a blank slate (though they do have a bunch of templates you can use to get started).
Automation
monday.com has a really easy-to-use automation setup.
The problem is, though you can automate a lot, you can't automate everything.
Due to the constant addition of new column types, monday.com seems to be struggling to catch up in terms of allowing you to automate those features.
Communications
monday.com doesn't have a native way to make phone calls or send SMS messages through the web interface.
You can do this easily using the mobile app (which is pretty great), or alternatively, you can sign up for Twilio and ClickSend and integrate these with monday.com to get that job done.
| | |
| --- | --- |
| Feature | Rating /5 |
| Ease of Use | 4/5 |
| Customization | 5/5 |
| Text Messaging | 3/5 |
| Implementation | 4/5 |
| Integrations | 5/5 |
| Calling | 3/5 |
| Reporting | 4/5 |
| Automation | 3/5 |
| Support | 3/5 |
| Pricing | $0-16 per user, per month |
Full Fabric
Full Fabric is another education-focused CRM platform.
It's built around recruiting and enrolment, so it might be a good fit for you if you're looking to amp up your new student acquisition.
Easy to create forms
Full Fabric makes it easy to sign up for new student applications by providing an intuitive, customizable form interface.
Automation
The platform has some really handy automation features for educators, such as:
Automated communications to provide downloadable content
Sending updates to event registrants
Automatic payment plans
Lead scoring
If you're one of the many institutions that found it difficult each year dealing with the sheer number of applicants, and you're looking for a way to rate each applicant automatically, then Full Fabric might be a good choice.
Pricing
Pricing for Full Fabric is based on the number of applicants you're processing.
The lowest you'll pay for Full Fabric is the Standard plan $240 per month (for 100 applications), which can be as much as $2300 a month for the Enterprise plan.
At the other end of the scale, the Standard plan will cost you $1570 per month for 2000 applicants.
| | |
| --- | --- |
| Feature | Rating /5 |
| Ease of Use | 5/5 |
| Customization | 4/5 |
| Text Messaging | 4/5 |
| Implementation | 5/5 |
| Integrations | 1/5 |
| Calling | 0/5 |
| Reporting | 3/5 |
| Automation | 5/5 |
| Support | 4/5 |
| Pricing | $240-3200 per month |
Salesforce Education Cloud
If you've heard of CRMs, you've heard of Salesforce.
They have a tonne of different sales apps for different industries, and Salesforce Education Cloud is their higher education CRM.
Customization
Salesforce Education Cloud makes customizing your user experience simple, offering more than 4000 apps on the Salesforce App Exchange.
Implementation and Support
Salesforce Education Cloud is fairly complex and can be a little overwhelming for new users.
To help educators to get the most out of the platform, Salesforce offers a number of resources and programs, as well as expert support and advice to get you where you're going.
Student communications
The likes of phone calls and SMS messaging come via additional Salesforce apps. So, it's not a native feature, but it's super easy to set up.
Reporting and Analytics
Being a seriously complex platform, Salesforce Education Cloud has a tonne of reports built-in and allows you to create custom dashboards for further analysis.
| | |
| --- | --- |
| Feature | Rating /5 |
| Ease of Use | 3/5 |
| Customization | 5/5 |
| Text Messaging | 3/5 |
| Implementation | 5/5 |
| Integrations | 5/5 |
| Calling | 3/5 |
| Reporting | 5/5 |
| Automation | 5/5 |
| Support | 5/5 |
| Pricing | $36-72 per month |
Conclusion
At the end of the day, the best CRM for higher education is the one that suits your needs the best.
Here, we've presented 7 awesome software solutions, each of which has its strengths and weaknesses owing to the areas it chooses to focus on.
If you're looking for a cost-effective, easy-to-implement CRM for universities and colleges that makes it easy for educators to automate manual tasks and communicate effortlessly with the students, then we've got to say, Ringy is the optimal choice.
Get in touch with our experts today to find out more.